Welcome back
Sign in to comment to your favorite stories, participate in your community and interact with your friends
LOG IN WITH FACEBOOK
Featured
Love God in all things
279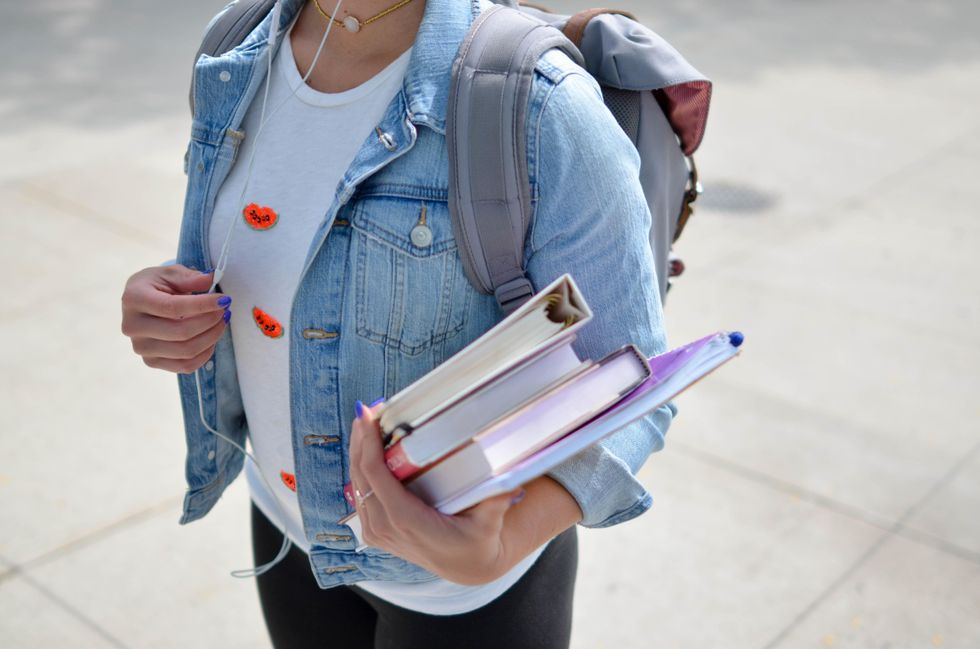 Hey Christian college student, have you ever faced challenges to your faith while navigating all the new experiences and ideas that come with college? It's normal to find a lot of things and ideas that may be different from what you're used to. This may take you to a process of questioning your own beliefs. But don't worry, you're not alone!
Keep Reading...
Show less
Featured
This is not a competition where you compare yourself with others, when we look in the mirror, that is our only competition.
2117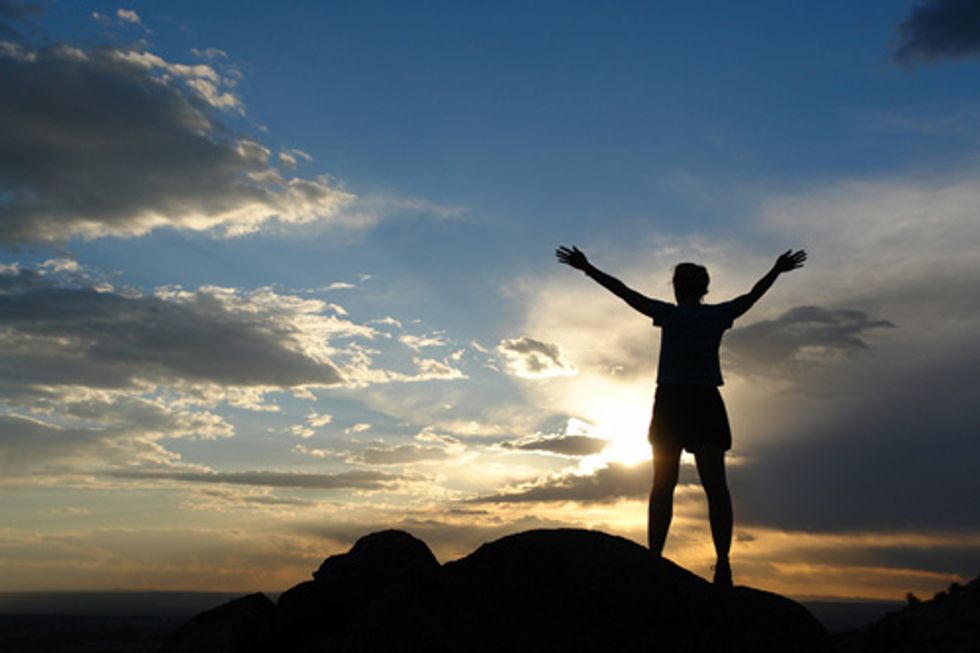 The Journey
We need to see our lives in Christ like a race where we are our only competitors and Jesus is our guide who teaches us, trains us ad guides us through the different seasons we may encounter in our journey.When we accept christ as our savior, when we start following Jesus sometimes we want to run and do everything fast, we try to organize our live by our own instead of letting God to do it, maybe because we know someone who is Christian and we have seen how they talk, how they wear, how they walk, but I am here to tell you that life in christ is a journey where you start like a baby knowing step by step and ends like hero or warrior.
This is not a competition where you compare yourself with others, When we look in the mirror, that is our only competition. Remember that our flesh wants to do all the desires from this world but our spirit is willing to obey God and there is a constantly battle between them but the bible says 2 Corinthians 5:17 - Therefore if any man be in Christ, he is a new creature: old things are passed away; behold, all things are become new, so it our journey we will learn who to stop living old thing and start living new things in christ.The purpose message is to stay mindful and remain inside your day with one new word to be different in christ that you will keep thinking about, thorough out your day. I suggest you try it, as it has worked wonders for me. I am on a mission to continue to evolve into the greatest version of myself, while assisting others to travel on the same mission with me.
As you go throughout scripture and study the lives of those who have gone before us, you see that the life of a Christian isn't guaranteed to be easy. Salvation was free and made available to us upon accepting Jesus and the forgiveness of sin, but it doesn't stop there. Our Christian walk is not a sprint but a long distance race. I am clearly not a runner, but we can clearly see that the focus, training, and technique required for running the 100 meter dash vs. running a few miles (or even a marathon) are vastly different. The Lord, through His word, has provided us some steps we can take to keep grounded and also grow in faith, hope, peace, and love in Him as we are on this journey. All we can do is take it one day at a time. The word states that we have to renew our minds daily. Romans 12:2 states, "And do not be conformed to this world, but be transformed by the renewing of your mind, so that you may prove what the will of God is, that which is good and acceptable and perfect."
Keep Reading...
Show less
Subscribe to Our Newsletter
Featured
Are you an easy victim for seasonal flu?
883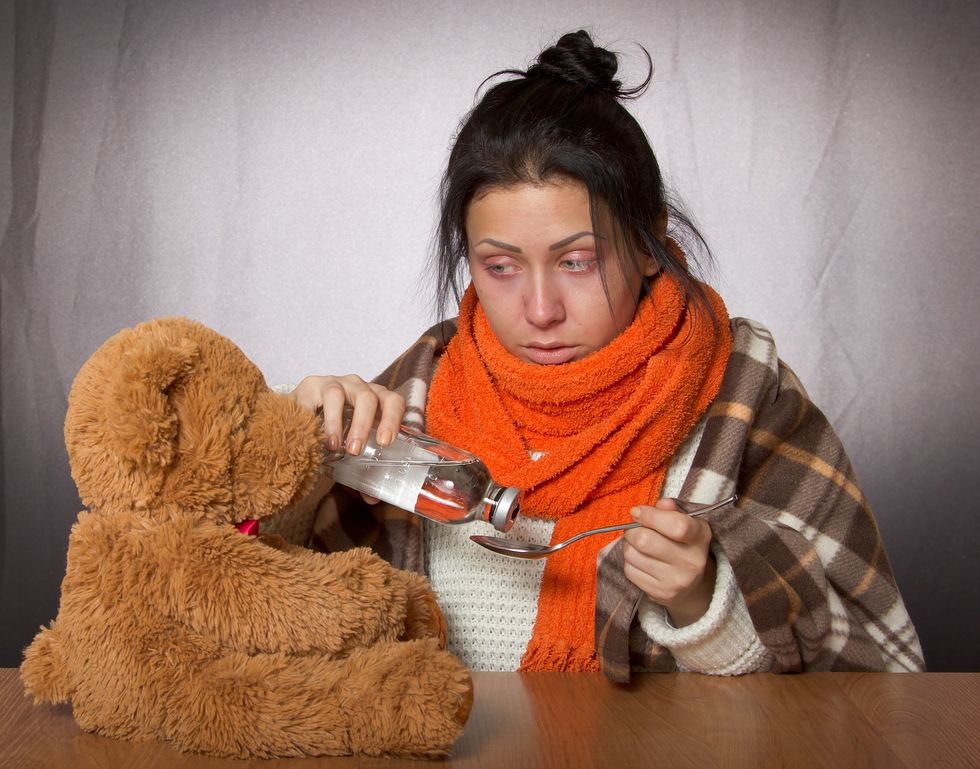 The flu this year has turned out to be the worst after the swine flu epidemic in 2009. However, it's not a sign for you to doom yourself into your bed for the entire season. The symptoms of flu can be annoying. The feeling of constant sickness is irritating, and no matter how much we try to prevent it, flu is annoying, to say the least.
Luckily, there are ways to stave off seasonal flu and colds if you pay attention. But before you jump to those treatments and remedies, it is important to understand the difference between the regular cold and seasonal flu.
Flu vs. cold - what's the difference?
The duration and symptoms of both conditions make them different. Colds are comparatively shorter with minor symptoms. Mostly, it is associated with a plethora of other viruses. It also lasts for a week and involves sneezing, sore throat, coughing, mucus production, and nasal congestion.
Flu stems from one virus we know as influenza, which is further divided into categories A, B, and C. Symptoms of flu are also different from that of cold. You may experience fatigue, body ache, fever, respiratory symptoms, and headaches.
But regardless of the condition, the only way we think we can avoid catching illness is by grabbing our medicine kit. However, experts suggest that before you can even do that, taking preventative measures can help. These include strengthening our immune system and taking care of ourselves to combat the virus.
And this is where these five amazing tips to cure seasonal flu come in!
Drink plenty of fluids
Sweating caused by fever and regular nose blowing can dehydrate your system. Such factors may worsen your flu condition and cause further symptoms like irritated throat and headaches.
This calls for consuming more fluids than you do normally. Other than your regular water, you can drink diluted sports drinks, decaffeinated tea, electrolyte solutions, and even eat soups and fruits with more water content such as cucumber, watermelon, tomato, and pineapples.
Listen to your body
With symptoms like fatigue, fever, and headaches, your body is likely to demand more rest. Listen to it and stay home. Unfortunately, flu is a condition that's usually taken lightly, where people continue with their daily routine.
It's important to accept that you are sick and flu is highly contagious. Take your time and let your body heal. Sleep and take enough rest to allow your body to get rid of the virus completely.
Treat aches, cough, and fever
Body aches, cough, and fever are the most common symptoms of seasonal flu. To combat the virus, your body increases its natural heat level.
It is essential to take care of these additional conditions to ensure your flu gets better in time. You can consider taking over-the-counter medicines like naproxen, ibuprofen or acetaminophen. Seek medical help and contact your GP using a reliable telemedicine platform if you to decide the best OTC medication.
However, in such cases, avoid cold baths.
Use steam
Sinus and nasal congestion perhaps are the most annoying side-effects of the flu. Steam is the best home remedy that can help you with that. Using steam to loosen mucus can help relieve blocked nasal passages. It also overcomes dryness in the throat.
Take a hot bath to help with congestion. Use water as hot as you can easily stand it. This will fill up the bathroom with steam when the door is closed. This, however, may not be suitable for everyone. If you feel dizzy or weak in a steamy environment, stop right away.
Make sure you thoroughly dry your body and hair after you have showered. Leaving your body or hair damp can mess up your body's natural heat, which isn't ideal for seasonal flu.
You can even fill the hot water in a pot and keep your face close to it. Put a towel around your neck and head and cover the pot to take a maximum steam in for best results.
Keep up with your essential nutrients
This is important when it comes to vitamin D intake. An estimate shows how over 40% of Americans are vitamin D deficient. The number increases during winter due to less sunlight. This is a major reason we often get sick during winter, and seasonal flu becomes inevitable. If you want to avoid flu and other common conditions, make sure your body is getting enough nutrients.
Vitamin D is crucial for our immune function. Without enough of this essential nutrient in our body, we become susceptible to various infections, including influenza. It is ideal if you get your vitamin D levels checked to start your supplements. You can also include healthy and rich food in your diets, such as tuna, mackerel, and salmon - a great source of vitamin D.
Additional Tips to Protect Yourself from Seasonal Flu
Avoid interaction or contact with infected people
Wash your hands frequently
Avoid touching contaminated things
Stay hydrated
Eat balanced food
Get enough exercise for stimulating your immune system
Final Word
Last but not least, time is the best cure for seasonal flu. Pair up these natural remedies with prescription medicines if condition worsens. Give your body time and take plenty of rest to fight the invaders.
Protect yourself and take care of your immune system, and it will fight off seasonal flu and its symptoms.
Keep Reading...
Show less
Featured
With so much information on the app, I have been influenced like everyone else to try new things for my health.
1364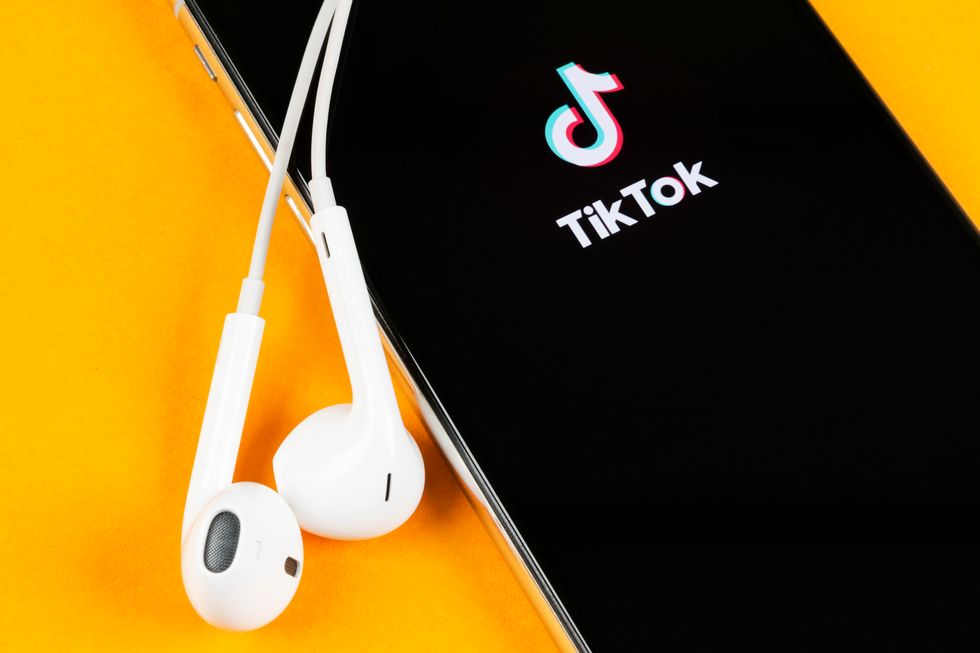 TikTok You Need To Do Better
I am not a registered dietician or licensed health professional, these thoughts and ideas are all my own opinions. If you want professional health advice, reach out to someone who is a licensed professional .
1. Intermittent Fasting
With many fitness influencers promising weight loss from this type of diet, all I got was a skewed version of an eating disorder and an obsession with food. Intermittent fasting is a way of eating where a person will eat within a certain time slot of the day and the rest of the time they are fasting. I chose the 16:8 method where I fasted for 16 hours and was allowed to eat within an 8 hour window. I would wake up, break my fast at 12pm, and then eventually start fasting again at 8pm. I did this for about a month thinking overtime my body would acclimate to the new diet, but it never really did. In the mornings my stomach would growl like no tomorrow, I felt groggy, and by noon, I was so ravenous I could eat the entire kitchen. Other times, if I hadn't ate much until the evening, I would stuff myself at dinner knowing I could not eat until noon the next day. This took away my intuitive eating skills and I felt powerless over my hunger signals.
What I learned? Intuitive eating is the best way for me to eat because I regained a healthy relationship with food and ate what felt good for my body. I do not go off a time slot telling my body when to eat and found myself reaching for healthier foods in the process.I felt overall happier going off the diet because I was not throwing my hormones off since the stress hormone cortisol is spiked by intermittent fasting. To learn more about the dangers of this diet click here.
2. Running is Taboo in the Weight Training World
Over the past couple of years, weight training has been the biggest trend in the fitness industry. Want to get a snatched waist and big butt? Weight train! Now I am not bashing weight training, there are a myriad of health benefits to weight training and I actively include it in my fitness routine. But, a lot of fitness influencers on TikTok only weight train and neglect running. So what did I do? I stopped running and began only walking as my form of cardio. For me this was hard. I love running and the high I get from it. When I stopped running and began only walking, I felt like my cardiovascular health was declining and I was not getting that rush of happy endorphins like I used to. Even though there are several health benefits to walking over running, for me personally, I felt like I was not exercising to my full potential.
What I learned? Running is important for longevity of the heart. I don't run everyday but once I incorporated it back into my routine I noticed I lost weight, my skin glowed more, my blood sugar balanced out, and I felt overall happier. Plus, I was not as winded climbing up the three flights of stairs to my apartment! I still weight train but I do not listen to the influencers telling me don't bother with running.
3. Protein Coffee, Protein Bars, Protein Doughnuts...Protein everything
If you follow a fitness influencer you have probably seen an ad from them promoting protein snacks like Misfit protein bars, Quest Bars, Premier Protein drinks, Fairway Protein Shakes, protein donuts and cookies. Everything in the fitness world has to be "high protein" or it is not good enough. I got sucked into this trend and was buying different protein goodies left and right. I would have a Quest bar in the morning before a workout, throw a Premier Protein drink in with my coffee, snack on protein chips and the list goes on and on.
What I learned? Just eat whole foods and your gut will thank you. I was starting to get really bad gut issues when I was eating all these processed protein snacks. I would eat a lot of these snacks thinking they would fill me up when all they did was cause me gut issues like bloating. When I started incorporating more fruits and vegetables into my meal, the natural fiber kept me full and helped kick my cravings because I was getting all the necessary micronutrients my body needed. Every now and then I might have a protein bar for an on the go snack but I will choose natural ones like RX Bars.
4. 12-3-30 Workout
I will give it to them, whoever created this workout knew this one would cause us to work up a sweat. The 12-3-30 workout is a workout that stands for 12 percent incline on the treadmill , a pace of 3 mph and for 30 minutes. I saw people all over TikTok getting into this workout because it promised incredible results without the intensity of running. When I started this workout, at first it was not too bad. It was a killer for my legs and I definitely felt the burn.
What I learned? Just because one workout works for one person doesn't mean it will work for someone else. 10 minutes into this workout I was feeling it in my legs but I was also feeling it in my lower back. The high incline of the treadmill messed with my posture and I found my lower back hurting. I quickly realized this was not a workout I could do on the daily. Instead, I made my own modification and chose the 8-2.9-40 workout. An incline of 8, 2.9 mph, and for forty minutes. This for me was the sweet spot where I was still working up a sweat but not breaking my back!
5. Cheat Days
Cheat days have become increasingly popular in the fitness world. When people want a cheat day after slaving all week in the gym and sticking to a rigorous diet, they go crazy. In honor of these crazy cheat days people do, they will attach a certain number of calories to test how many they can eat in a day. The most popular it seems is the 10,000 calorie challenge. Seeing all these people eating whatever they wanted for an entire day seemed like heaven to me. Donuts for breakfast, pizza for lunch and burgers for dinner topping it off with lots of ice cream? Sign me up! When I attempted having a massive cheat day, I thought I could easily hit 10,000 calories. Boy was I wrong. I felt sick and realized the cheat meals were not worth it after feeling groggy and nauseous all day.
What I learned? Instead of having cheat days, I will have cheat meals or snacks as part of my daily diet. I don't want to wait to have a "special day" to go haywire when I can just be mindful of what I choose to eat day to day. Waiting to have a specific cheat day put me in a binging mindset and created an unhealthy relationship with food for me. If I want a burger and fries, I will have it and it won't be on a "cheat day".
Keep Reading...
Show less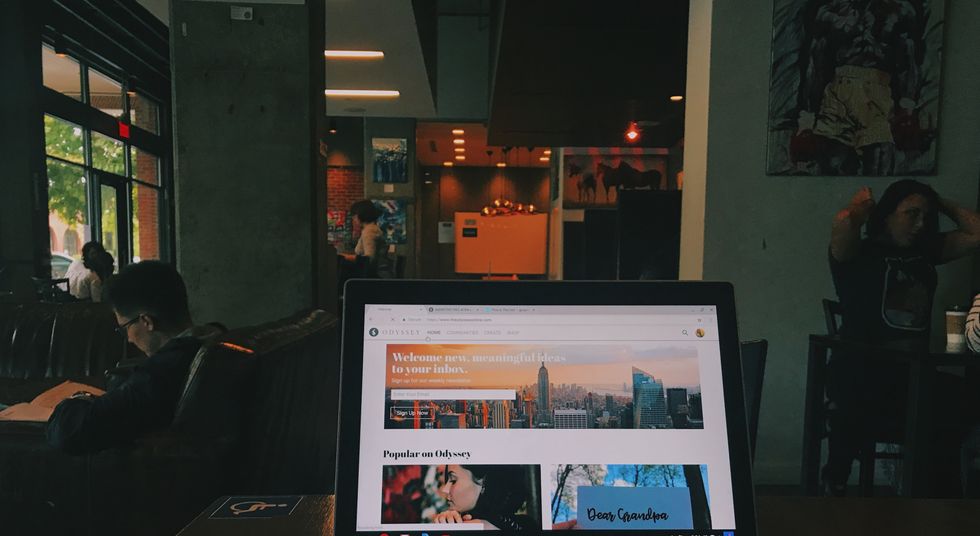 Why I Write On Odyssey
At Odyssey, we're on a mission to encourage constructive discourse on the Internet. That's why we created the response button you can find at the bottom of every article.
Last week, our response writers sparked some great conversations right here on our homepage. Here are the top three response articles:
Spruce Up Your Winter Wardrobe This Season by gianacapri23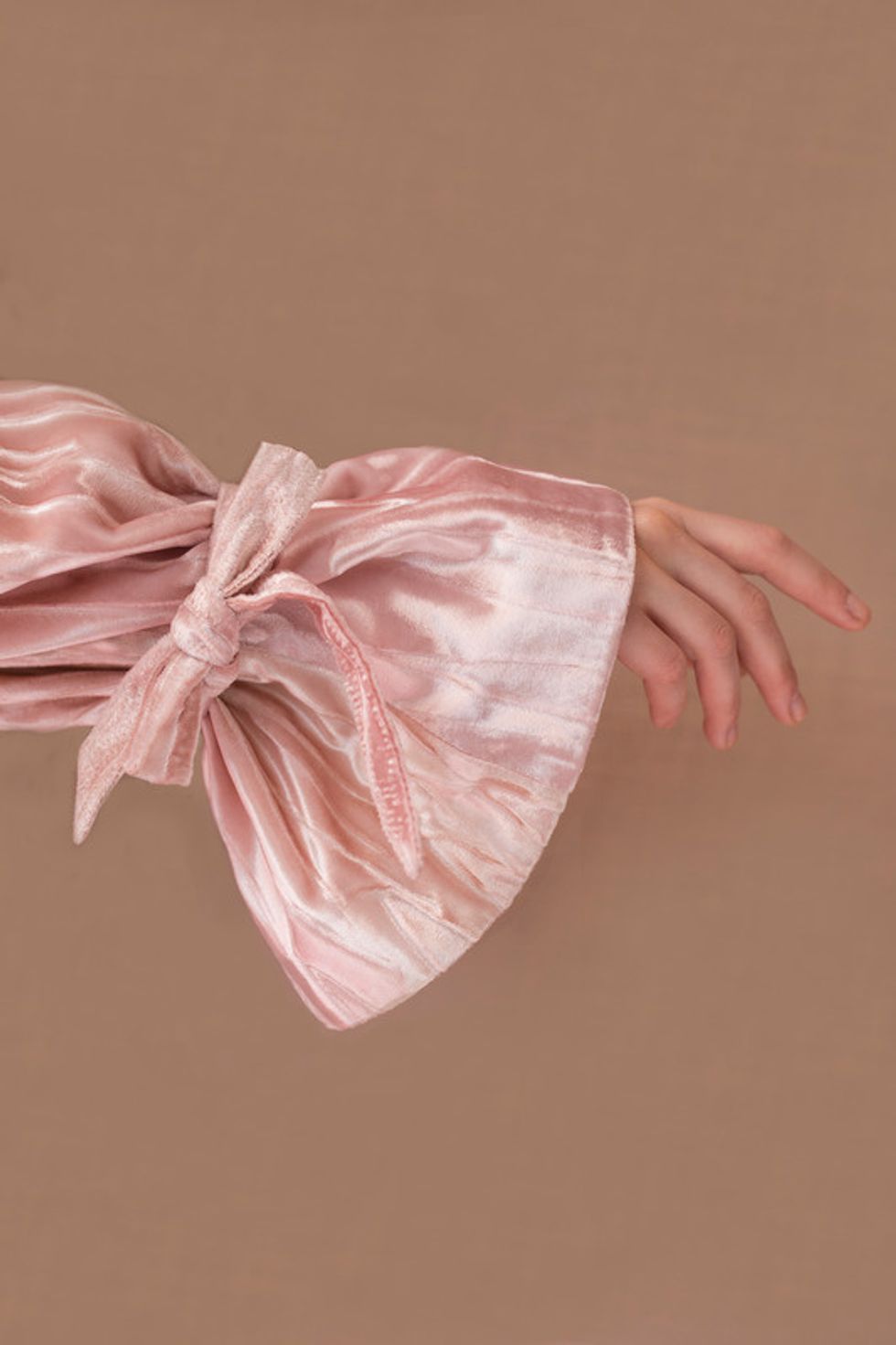 Spruce Up Your Winter Wardrobe This Season
"Winter dressing is all about having chic outerwear."— George Kotsiopoulos
This was a response to How to Make Your Winter Fashion Fun.
My Top Six Quotes From The Movie Black Panther: Wakanda Forever by Sharon Shazzy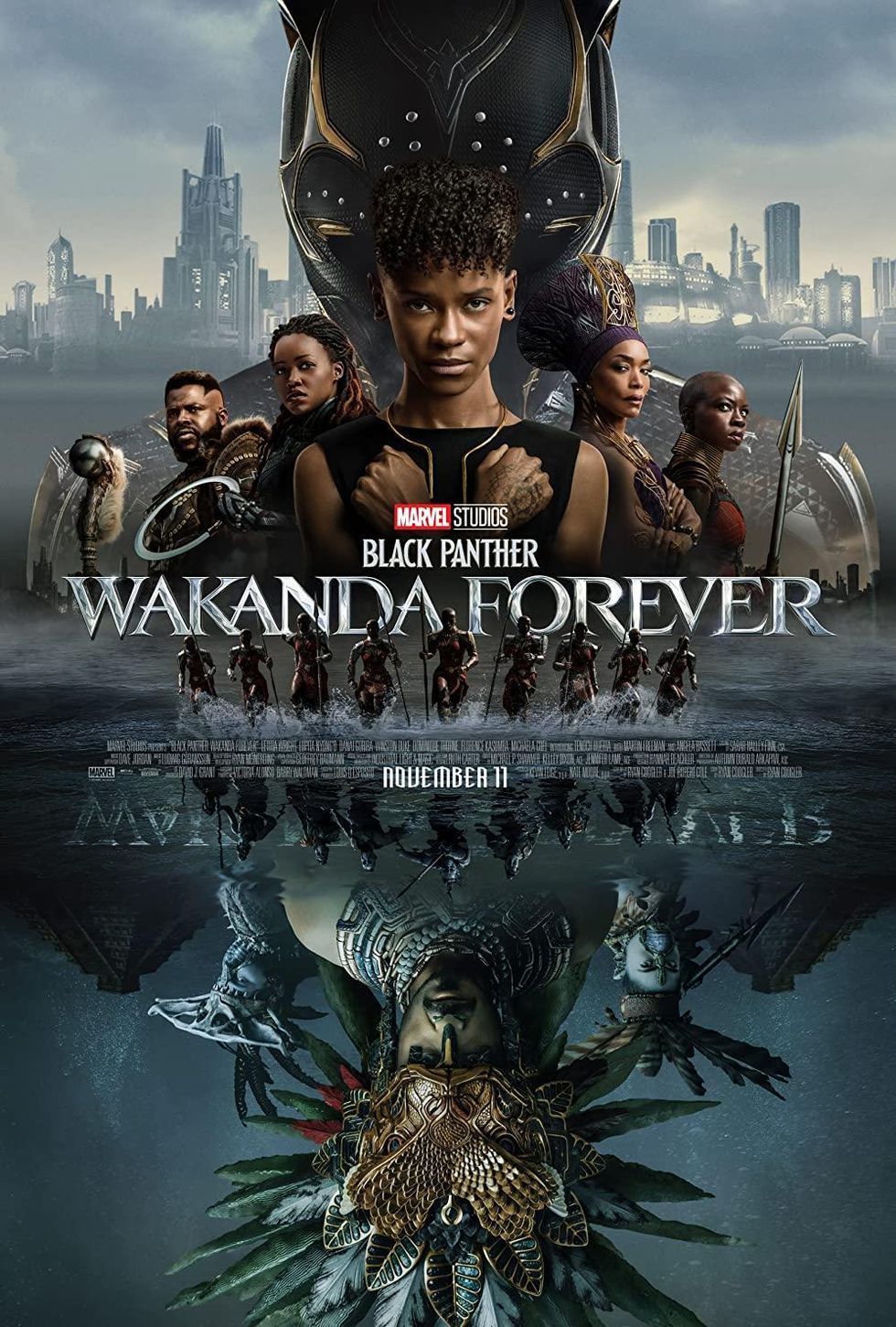 Wakanda Forever.
...ranked from best to worst.
This was a response to Black Panther: Wakanda Forever is not your typical Marvel movie.
It Gets Dark So Early, Now What? by Jennifer Starr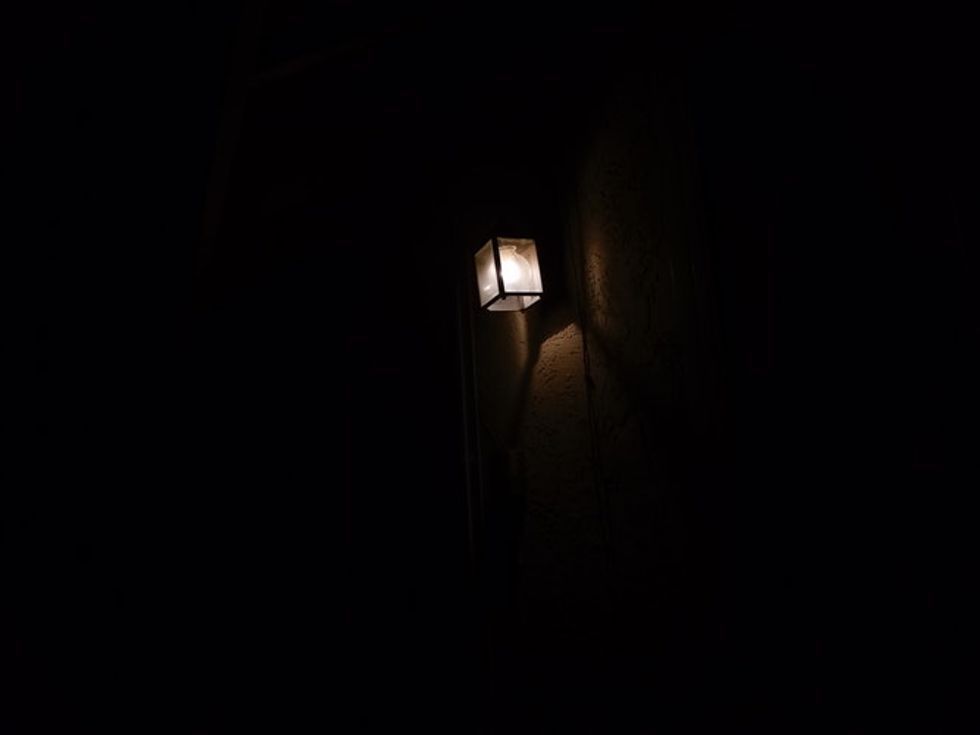 It Gets Dark So Early, Now What?
The days are shorter, darker, and colder let's be real. Here are 15 personal tools to combat the sunless days and make the most out of it.
This was a response to Keeping Active in the Winter.
Congratulations to all the writers! We'll continue to spotlight top response articles on the homepage every week.
We're still recruiting response writers, and we want to get your voice heard! It's a great chance to get engagement for your work, and you could be compensated at $10/response for your first 5 articles.
If you're interested in writing responses or have feedback on the response button, email glorie@theodysseyonline.com. We're looking forward to hearing from you!
Keep Reading...
Show less