Welcome back
Sign in to comment to your favorite stories, participate in your community and interact with your friends
LOG IN WITH FACEBOOK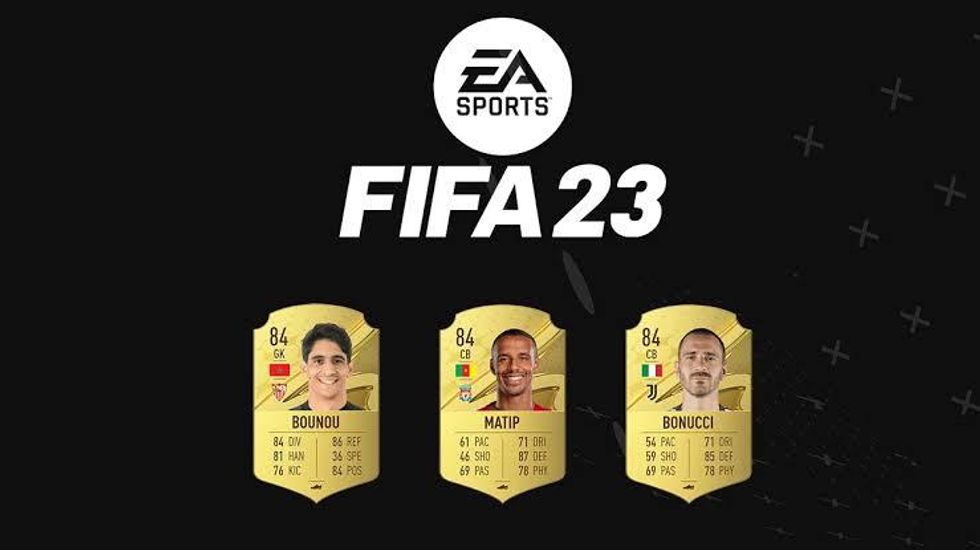 U7BUY is best FIFA coins store, with the release of FIFA 23, we offer you cheap FIFA 23 coins with fast delivery. Recently, EA has dropped several SBC that request players to have a specific OVR. To finish these challenges, you will need players.
LaLiga offers several options for Spaniards rated 85 OVR, so if you need chemistry points then players like Gerard Moreno could be the perfect choices for your assignment. Jamie Vardy is the cheapest 85 OVR rated player in the Premier League and there is not one of the ten cheapest 85 OVR rated players in Ligue 1. The top 10 budget players rated 85 in FIFA 23 are:
Niklas Sule, Jamie Vardy, Jordi Alba, Nabil Fekir, Marcos Acuna, Gerard Moreno, Sergio Busquets, Filip Kostic, Memphis Depay, Peter Gulacsi
Your task is to create teams using items from your club, but subject to certain requirements. SBC requirements regularly feature in, among other things, a minimum overall team rating. Thus, in order to reach the minimum team rating, you should get "SBC fodder".
Cards for SBC are high rated cards that are cheap either because of their play on the field or their undervalued market value, but are helpful in SBC because of their high OVR rating. In many scenarios, it may be more cost effective to include a card with an 85 OVR or 86 OVR rating in SBCs that request a lineup with low rating, such as 82 or 83, as it can greatly increase the overall lineup rating.
.
Keep Reading...
Show less
Subscribe to Our Newsletter
Check out his playing XI.
4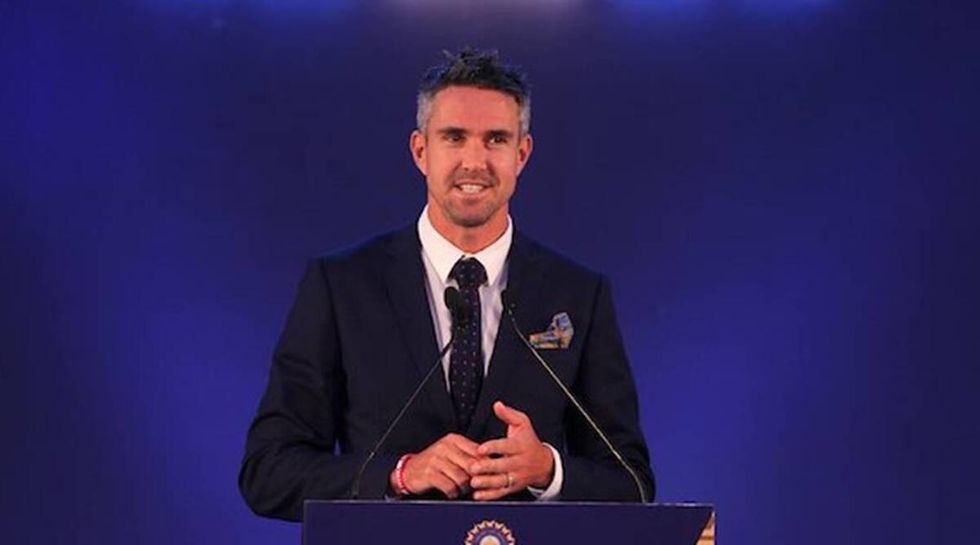 Jos Buttler (England)
225 runs
After Eoin Morgan retired from international cricket, Jos Buttler had enormous shoes to fill, yet he excelled as a skipper during this competition.
He was England's leading scorer and did an excellent job of channelling his team.
Alex Hales (England)
212 runs
Hales proved to be the match-winner for England that Kevin predicted before the tournament.
He delivered three vital innings against New Zealand, Sri Lanka, and India when it counted the most.
Virat Kohli (India)
296 runs
For Kevin, one of the tournament's highlights was witnessing King Kohli at his peak, finishing the World Cup with a sizable lead in total runs scored.
He's received a lot of criticism in the last few years, but Pietersen always believed he could rise to the top again.
Suryakumar Yadav (India)
239 runs
This batter is impressive and has to be among the top white-ball hitters.
He has previously lit up the IPL several times and has performed on the international stage.
Glenn Phillips (New Zealand)
201 runs
Phillips was New Zealand's best batter in another successful Black Caps campaign.
During the World Cup, his century against Sri Lanka was among his best performances.
Sikandar Raza (Zimbabwe)
10 wickets and 219 runs
The associate nations have excelled in the T20 format, and Raza of Zimbabwe attracted my attention with his all-around skills.
Against some of the finest in the world, finishing with 219 runs and 10 wickets is no small accomplishment.
Sam Curran(England)
13 dismissals
What a surge Curran has experienced.
He went from being a part-time player for England to winning Player of the Tournament at a World Cup. He will be a crucial member of this team as they try to defend their titles in the white-ball era.
Shadab Khan(Pakistan)
12 wickets
Without Shadab, Pakistan would not have advanced to the final.
His exploits against South Africa advanced them to the final rounds, and he displayed excellent ball control throughout.
Wanindu Hasaranga (Sri Lanka)
30 wickets
Leading the wicket rankings at two straight T20 World Cups is a fantastic accomplishment.
The leggie is one of the best white-ball spinners out there.
Anrich Nortje (South Africa)
12 wickets
Across all game formats, Nortje has established himself as an elite bowler.
His express pace is a dangerous weapon, and he was clearly showing off his aptitude for getting wickets.
Shaheen Afridi (Pakistan)
12 wickets
Sad to see Shaheen leave the game wounded in the championship; Pakistan had a chance with his remaining death overs.
At 22, he led a pace attack of world-class calibre, demonstrating his talent.
Keep Reading...
Show less
إن كنتي من محبي الرياضية إليكي ليقنز رياضي نسائي مريح وخفيف بالحركة وماص للرطوبة يمنحك مظهر أنثوي جذاب ويبرز جمال جسمك.

1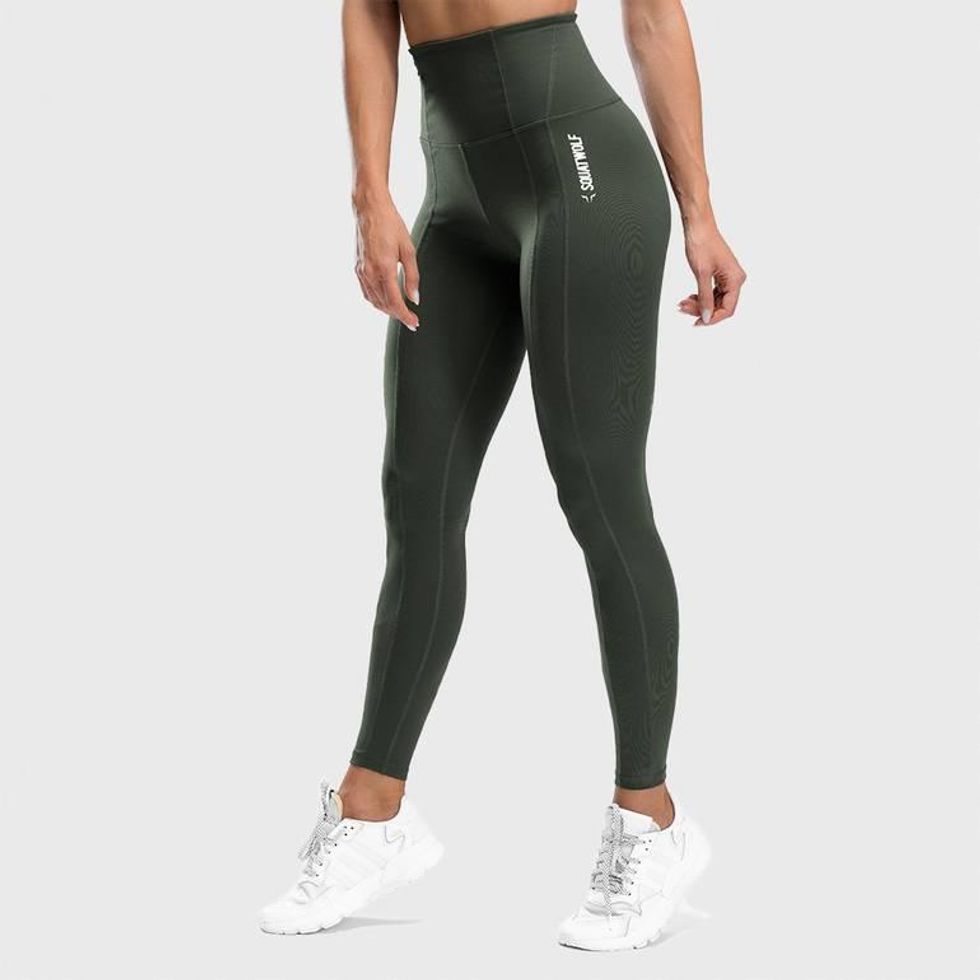 Why Bam is setting the stage for future big men in the NBA
241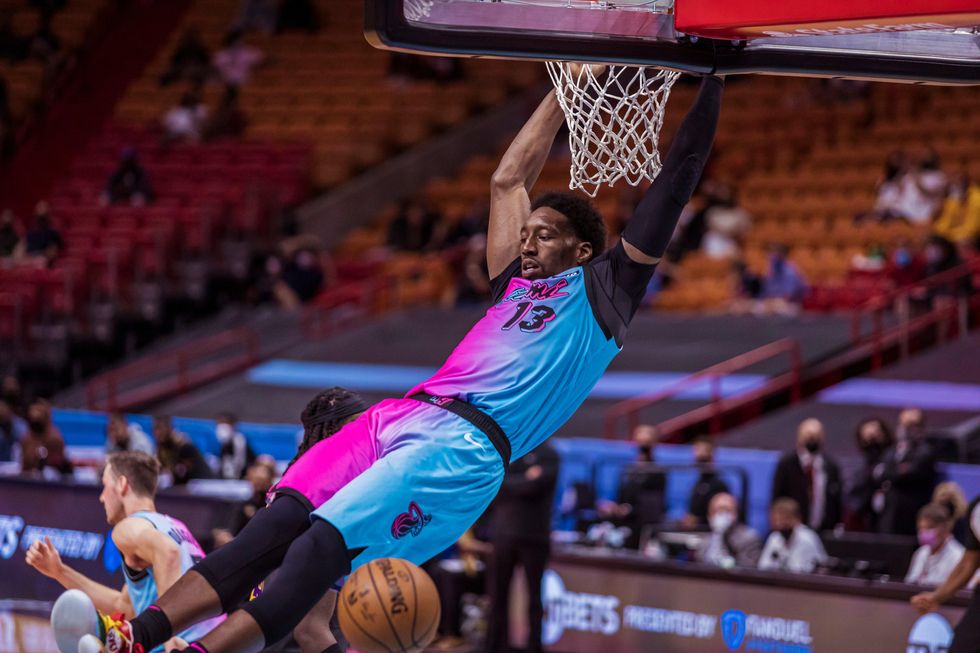 Bam Adebayo was the 14th overall pick by the Miami Heat in the 2017 NBA Draft. In his career so far, he has averaged 12.2 points, 3.4 assists, and 5.9 defensive rebounds. This year in the 2020-2021 NBA season, he is averaging a career high 19.9 points. In his career, he has mostly been focused around the Center and Power Forward position
From the time he was drafted, Bam Adebayo has helped to revolutionize the idea of Big Man around the league. Adebayo is an extremely versatile big man, being able to efficiently space out the floor and guard any position. It does not matter if it is another big man like Joel Embiid or a small guard like Kemba Walker.
The emergence of Bam Adebayo has indicated that the days of the big lumbering big man that the NBA was accustomed to for decades is over. Big men in the modern NBA has to be more versatile, be able to shoot midrange shots, and even three point shots. We have seen this develop in other big men like Joel Embiid of the Philadelphia 76ers and Karl Anthony Towns of the Minnesota Timberwolves.
One of the most iconic moments with Bam Adebayo, perhaps his most iconic moment was his crucial block on Jayson Tatum in Game 1 of the Eastern Conference Finals against the Boston Celtics. That moment was a testament to Bam Adebayo's versatility and potential.
Bam Adebayo is already a great big man in the NBA. What is amazing is that he still has so much room to get even better. Adebayo is still only 24 years old. It is highly possible that he has not even reached his prime as an NBA basketball player. Adebayo will only continue to grow and prove himself as the staple big man and player not only on his team, the Miami Heat, but the league as a whole.
Keep Reading...
Show less
Featured
For Young Players Who Want to Succeed at The Next Level
265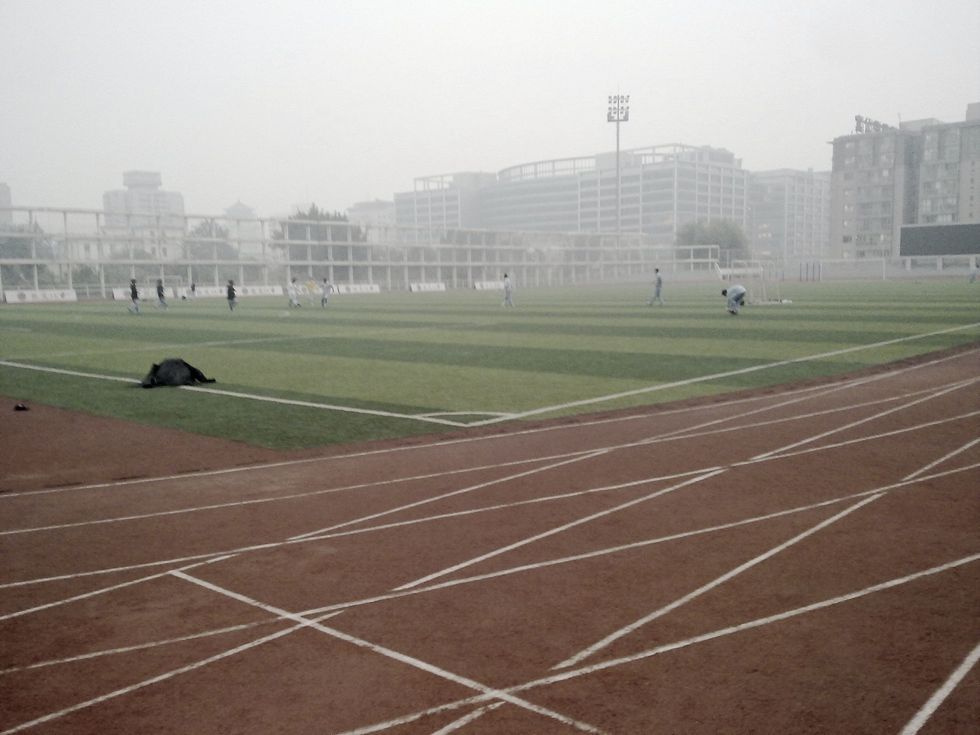 Whose choice is it? The parent? The player? There are a number of reasons that a kid may sit out of high school soccer, and to be completely honest; It is a huge mistake. High school soccer is the final piece in the puzzle that takes a player from above average or elite, to college ready by the end of their senior year. Every year thousands of talented athletes don't play for their high schools. Why though?
The biggest culprit is the United States Development Academy. The academy programs are teams that are believed to be the elite of the elite, exclusively for the nations top players. Sounds pretty enticing if you're a high level player, huh? Well let's look a little closer.
Before advancing any further, in no way is this an attack on the USDA because for some players, the academy system will suit them better than any other system. This is to inform and to aid those who may be at the crossroads of: Academy? or High school?
To get a better understanding of what exactly the DA includes are three high school age groups in which clubs compete. Within those three age groups are a total of 73 clubs across the U.S. and a few in Canada. Of those 73, only 21 clubs are affiliated with a Major League Soccer club. If the DA is all about producing elite players, then why are there so many clubs with no "professional" affiliation? Aside from playing against quality opposition, what are the "other clubs" who aren't affiliated with MLS squads getting out of playing in the DA? Playing at one of the academies affiliated with a a pro club makes sense if it is something that you want to do for a living, but to lose your chance to play with your school mates just so you can play for one of the "other" academies doesn't make the most sense. What happens after you graduate from one of the non-affiliate academies? Sure, college is probably an enticing option, but the kids you've been playing against for the past for years on the affiliate academies are probably signing deals with their respective clubs.
The next issue lies in the restrictions put on players after signing for an academy. Players are pretty limited in terms of what they can and can't do physically outside of academy practice. The Development Academy believes that fewer, more meaningful games and no outside activity/competition is the best way to develop the next generation of U.S. soccer. Hmmmmmm.
I get that you don't want to overwork players or exhaust them, or burn them out and possibly even push a kid to the point that he or she is no longer interested, but after life in the academy, you move on to college. The college game is much different from any academy game or schedule. Unlike the academy system that protects players from not having to play too many matches, the NCAA does not care how many games you play in any period, as long as you play all of your scheduled games. Right off the bat, you will have played more games in your freshman year of college in a 2 month span than you had played in 6 months at the academy. High school soccer on the other hand takes after the college model of grueling weeks that can see a team play as many as three games in seven days. Sounds like another benefit of playing high school ball.
The other strange idea the DA has of "no outside activity/competition" is unbelievable as it is forcing ATHLETES to choose one or the other, and guess what... Soccer has one of the lowest number of athletic scholarships at the D2 and D1 level so more times than not, parents are pushing their kids down a different path when they have to pick on or the other. Decisions like that are decisions that could change the course of a players entire future, which is why high school soccer could be one of, if not the most important component of polishing off and preparing a soon to be college soccer player.
High school soccer is a completely different sport than club soccer, recreational soccer, and academy soccer. I'm not even sure if it should be called soccer, but that's exactly why it is so important.
For starters, high school soccer is the last time you will be playing soccer with limited to no expectations. Unless you're attending a private school thats recruiting top level players each year, or you attend one of the few perennial national powerhouses then you usually play at your local high school where you grew up. High school soccer fields are where some kids dream of being from the day they first see one, and that is fine because they know thats where the end of the road is, but for the few who will play after high school, it is merely a stepping stone, but a necessary one.
This may be news to you, it may be known to you, but playing in a club soccer game or an academy soccer game is completely different from a classic high school game. High school games have the element of real rivalry, real recognition, real emotion, and the chance to write your name in your own schools history books. These are all things that could help not only the kids who will stop playing after the last game of their senior year, but also the kids who will go on to play in the NCAA.
There is another glaring difference between the high school game and the club/academy game which is the style of play. The style of play in most clubs and academies is "possession, possession, possession, low-risk, pass the ball, keep the ball, don't make a mistake" thats fine in club soccer and in DA games but I promise it won't work in most high school soccer leagues. Why though?
High school soccer is PHYSICAL. High school soccer has this crazy ability to match a pre-pubescent, 115lb, freshman, against a 6'2", 200lb defender. This forces a player to think one of two ways. 1.) Wow, I can't wait to hit puberty. OR 2.) Okay, its time to get creative. By forcing young players to embrace their creativity at a young age, by the time they are seniors, they will have had the experience and knowledge to get themselves out of unfamiliar situations which is something that the college game will throw in their face on day 1 of pre-season.
The college game looks more like the high school game more times than not, so use high school soccer as a transition game, a way to familiarize yourself with a more physical match where athleticism is sometimes more important than skill, and passes are launched from your defensive third up into the attacking third. Use high school soccer as a tool to help you be better at the next level, there's no such thing as too much experience.
In no way am I trying to discourage anyone from playing for one of the USDA teams, but I don't think that spending all 4 of your high school years in the DA is a great idea for a majority of players. High school soccer is important. School pride is important. The everlasting memories with your friends are important. As cliche as it may sound, I played in some of the most memorable games in my life during my high school career. So before you think that the academy is where you want to play or where you think your kid should play. Think about their future.
Today in the U.S. there are more than 6,000 U.S. soccer clubs ranging from recreation level to elite travel teams that put just as many kids in college and in some cases more than most of the academies.
High school soccer is a brilliant resource, now go ahead and use it as your final preparation before you take it to the next level.
Keep Reading...
Show less
Subscribe to Our Newsletter