Welcome back
Sign in to comment to your favorite stories, participate in your community and interact with your friends
LOG IN WITH FACEBOOK
From the rebounder to the guy who does not know what he wants: Here are my top 5 kind of guys to avoid when dating....with personal stories by yours truly!
256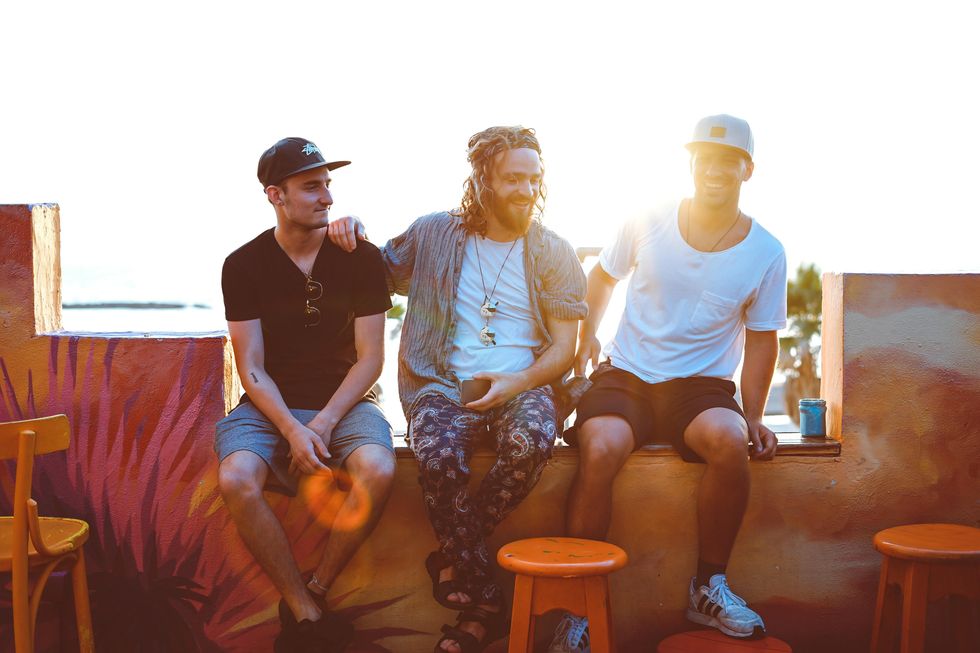 Ever since I was a little girl, I was grateful enough to have a model relationship to look up to. My dad sacrificed his time, energy, and health to give me and my sister a wonderful childhood on top of being the husband he needed to be for my mom. Every night, my dad would call my mom on the way home from work to check in on her and see how her day was. He never seemed to miss a day and was never too busy to talk to my mom. Seeing how he has put in the effort and exorcised his love for my mom over the years with all the ups and downs life has thrown at them is utterly amazing.
One could say that my expectations are quite high after growing up with my parent's model relationship. Right now, I am in the tumultuous world of online dating and for so many, it really tests us. When I can, I put myself out there and try and go on dates. "Meet new people they say", right? I try to never regret a date because even if the date goes terrible, at least I met someone new and got to learn their story because people are uber interesting. Through my dating roller coaster, I have been able to round up some of the men into categories based on what I have seen. So, let's get into it!
1. The Rebounder
This one comes in at number 1 because my most recent date was a rebounder and I see this one the most. These are the guys that are recently out of a relationship and not emotionally healed. They are looking for someone to pass the time with and take their mind off their ex because they cannot sit in the silence of being single. It is unfair to the girl in the rebounder relationship because she is not emotionally getting all of the guy. His mind is still somewhere else and he has not taken the time to figure out his life without somebody in it. Memories are fresh for him and he is comparing everything you do with him to his ex.
My story: I met this dude out to watch a football game last second at a burger joint. He seemed pretty cool to meet me so spontaneously in the evening after he got off work so I thought why not? But, about 30 minutes into the date he started explaining how him and his ex had just broken up after 4 years and she still needed to pick things up from his place. He then ended up talking about her for pretty much the rest of the date and explaining to me the dynamics of their relationship. From her trying to win him back over, her posting attention seeking stories on Instagram (why does he still follow her), how she cheated, did not motivate him in life, etc. By the end of the date, he was sitting in my car getting a therapy session from me about how breakups are hard and life will get better with time. Safe to say I did not go on a second date.
2. The "I Don't Know What I Am Looking For"
If you are on dating sites then you probably see how often the category "don't know what I am looking for" pops up on a guy's profile. These are the guys that are floating through life with no real reason to actually be in a relationship. If you are an old soul like me when it comes to dating, then you know how frustrating this type of guy can be. Even the guys that put "looking for a relationship" will still end up saying they don't know what they are actually looking for further into the conversation. More times than not, this dude just wants something casual. They do not actually want to invest the time into courting you and getting to know you on an emotional level. The "I don't know what I am looking for" guy is really just a softer term for "I am looking for a hookup".
My story: I had gone out with this guy about a year ago and we seemed to have a lot in common right off the bat. From our values to how we wanted to raise a family, we seemed to be on the same wave legnth. But, I started to pick up on the fact that he did not know exactly what he wanted. He had recently moved here, was currently a bartender trying to find another job, and still stuck in party mode. He was asking how often I went out and went on to say "when I go out I go out all night long". My reaction was an immediate "oh no" this guy is still in college mode. By the end of the date, he offered I should visit him over the weekend at the bar he works at. First off, the place was 35 minutes away and second, he was off at 3am. My gut rolled and I knew this guy was not looking for a relationship so you can probably guess that outcome.
3. The Rambler
People love talking about themselves and it is no different in dating. The amount of times I have gone on a date and the guy ends up talking the entire time without me getting in one word is nuts. These guys are very into themselves and really only like to hear themselves talk. They do not ask you lots of questions and when they do, they find a way to turn the conversation back around onto them. If you think the more you hang out with them it will get better, it probably will not. Some guys just don't know how to shut up when they need to shut up. A date should go 2 ways, not 1. They should be just as eager to get to know about your life and ask all the questions as they talk about theirs. If a guy does not do this, run. You will save yourself a lot of time and effort.
My story: A while back, I thought I would go on a date with a military man. Now, not all military dudes are bad. There are some diamonds in the rough, but for me unfortunately, I haven't had the best time with this breed of men. Anyways, one day I went to get coffee with one who was pretty cute and was excited to get to know him. Get to know him I did, because this man would not stop talking. He was rambling on about helicopter missions, his cat, his friends, upbringing and much, much more. When I would try and interject something about myself, he would find a way to turn the conversation back onto him and ramble on more. By the end of the date, I was so exhausted from trying to keep track of everything he said I could not wait to go home. When I drove back home, I pondered over the fact that he barely learned anything about me because he never asked me anything about myself. That was the last time I saw him.
4. The Charmer
Oh how I love someone who can charm me. They are the smooth operator, says all the right things, naturally charming guy. Everything about them seems calm, cool, and collected. They know the dating game well and have experience talking to women. Usually, they are quite good lucking and realize they are. Everything will seem perfect and you will wonder what's the catch? The catch is, this guy will leave you in the dust and heart broken because they usually do not want a relationship. They are natural players and make their rounds with lots of women even though you really want to believe the opposite. You might think you can change the charmer and they will fall for you and only you. Let me tell you, they will likely move onto the next girl to charm once they get tired of you.
My story: Years ago, I went on a date with a Romanian, Justin Bieber look-alike. He was a smooth-talking, college soccer player who drew me right in with his charm. I was so impressed with how charming he was I thought, oh we got something here. At the time, I was not used to the charmer breed. I knew we had good chemistry and a good time together so of course down the road thought he would want to date me. He texted me all the time and wanted to buy me things on top of it. I was not used to the amount of effort put in by someone so quickly. But, every time I talked about becoming official, I could see the fear creep into his eyes. I also knew he liked to go out a lot but at the time I did not think much of it. Long story short, he was just looking for a good time and wanted to play the charmer card with not just me but other women. UltimatelyI said adios amigos to the guy real quick once I learned his charmer ways.
5. The Workaholic
This one can be a bit iffy and hard to see at first. The workaholic is the kind of guy that goes on a date to then explain how he is so busy and working all the time. You might think you are attracted to someone who is busy and ambitious, but the lines can get skewed here. The workaholic will explain how he barely has any time during the week to do anything. They are busy. They are tired. They are lost in the sauce of work to put it quite frankly. Everything will be on his timeline because he proclaims he is just "that busy". You will find yourself sacrificing your time and bending over backwards to fit into his routine leaving you feeling remorseful. Sure, he might have all the money to do the fun things that you want to do as a couple, but what's the point if he's never free on the weekends? You will always end up feeling second to his job and eventually get tired of the lifestyle difference.
My story: I once dated a guy that had a crazy work schedule. On top of it, his work hours were opposite to mine and I found myself adjusting to his work schedule most of the time since he was not as flexible. At first, I was attracted to the ambition he had for his work. Overtime, the attraction turned into resentment because of my frustration of feeling like I was giving up my life for his. I learned it was important for me to find someone that did not view work as the end all be all and valued their time away from it all. I also wanted someone who shared a similar lifestyle to me and valued what I valued. We were always on opposite pages and at the end of the day, neither of us were happy with the relationship.
Keep Reading...
Show less
Community
Argument of the week - What is the best season? Let's Debate
253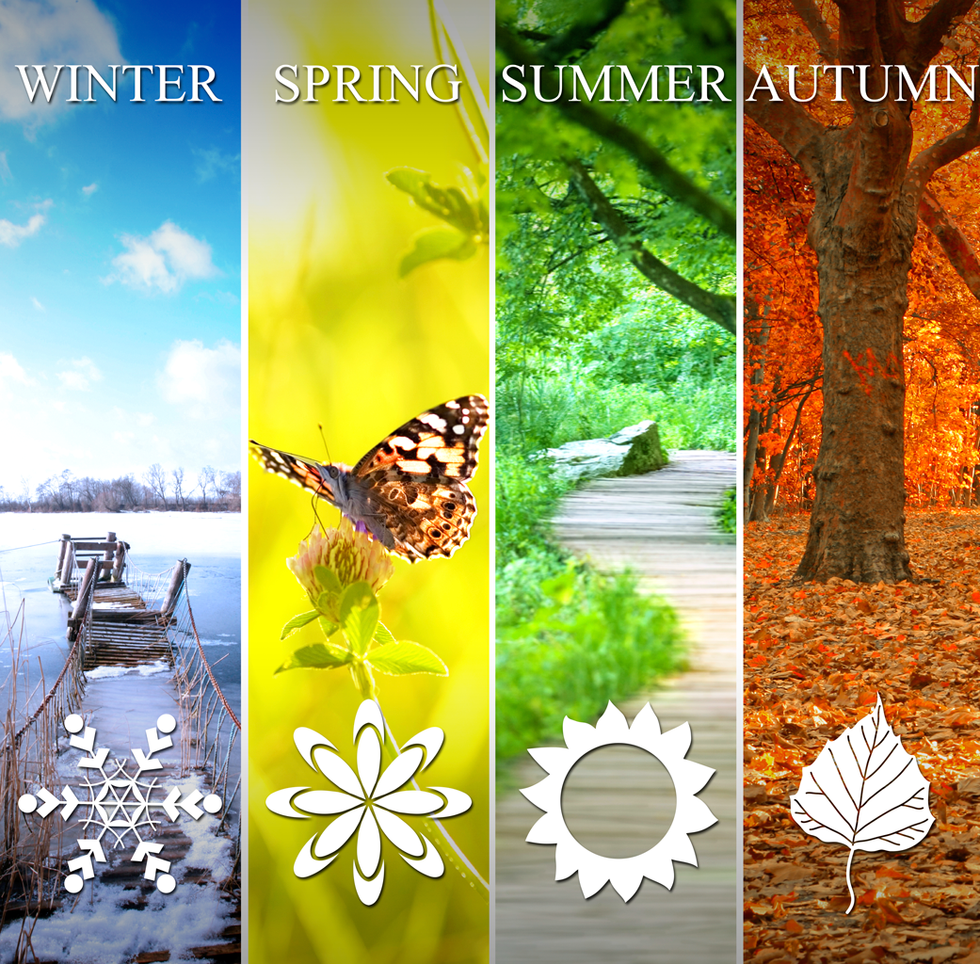 There is nothing better than fun, friendly arguments and discussions. People love to discuss their thoughts and point of views on all sorts of different topics. This week we are going to debate which season is truly the best season. The contenders are winter, spring, summer and fall. Let's dive into their cases on why they are the best.
Winter Time: Winter time has a great argument for being the best season. For starters, it's filled with holidays like Thanksgiving, Christmas and New Years Eve. All the holidays during the winter allow for time off work and school and allows for great quality time with friends and family. For you cold weather enthusiast winter time is the best time. You get to bundle up in warm clothes and in some instances get to enjoy the beautiful snowfall. A final great benefit of winter time is all those pesky bugs go away and allow you to not have to worry about them bothering you outside or getting into your house.

Spring Time: The Spring time makes a strong case for being the best season. The spring starts to bring in the warmer weather for the cold winter temperatures. Trees and flowers start to come back to life and bring the warmth back into the world. Spring Fever is real, you can finally leave the confines of your home and go outside again for long periods of time and take all those layers off. And let's not forget March Madness comes with the spring time.

Summer Time: Summer time often comes up as the favorite season for most, and there are so many reasons why. Summer time is where all the great warm weather comes into play. You get clear skies and sunshine to go along with the amazing warm weather. Beach and lake vacations come out in full swing during the summer time for all and you get those long days relaxing at the pool. We also can't forget about school being out and having the 4th of July!

Fall Time: Fall time to me is a no brainer as to why it is the best season. To start, the weather cools off to a nice 60 degree average and those occasional 75 degree days. The weather allows for shorts and a sweatshirt to be the ideal outfit season long, which allows for peak coziness. Along with the great weather, the fall also brings along the return of the NFL and College Football. Fall time also lets us enjoy being outdoors at night with all your friends around the bonfire. Finally, the fall time brings in beautiful colors with the leaves changing colors each day.

So now that we have the argument for each season on why they are the best, which do you think is truly the superior season? Let's Debate!
Keep Reading...
Show less
Subscribe to Our Newsletter
Student Life
Why art history is important to artists of all skill levels.
191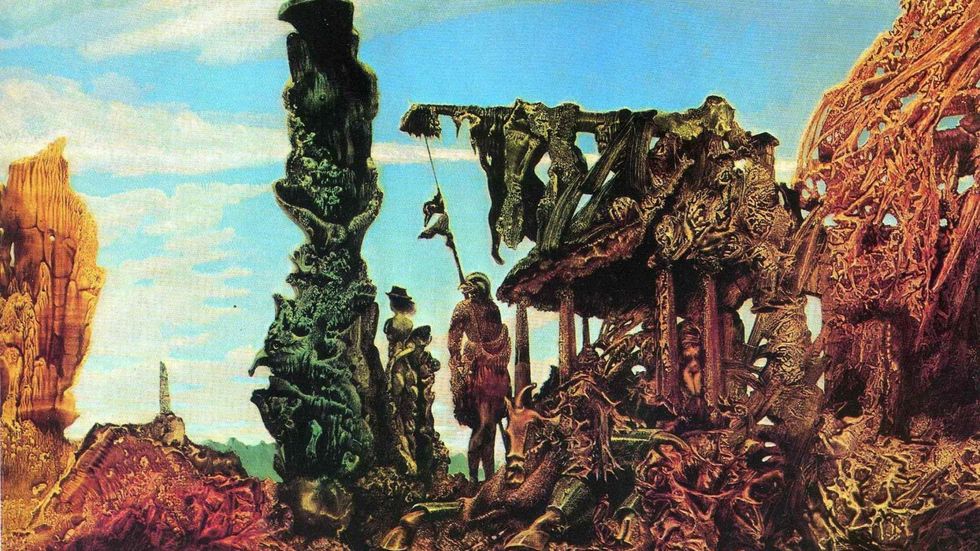 Max Ernst, 1941
Last year in the spring of 2022, I took an art appreciation class with expectations of learning what I already knew from grade school. During my pre-teen years, I held a passion for creating art, except I had little knowledge about most art history at the time. When the semester finished, I truly understood the significance the course had on my creativity and perception of art. Firstly, we reviewed the formal elements, line, space, shape, color, value, and more. These phrases help describe the physicality of art. Terms such as Emphasis, Scale, and Proportion are also known as the principles of design. Practicing this vocabulary is vital for explaining how a piece is created and designed. At the end of every week's lesson, the class engaged in a critique of a featured art piece and answered questions relating to the subject matter. As we analyzed various artworks, I became invited to learn about distinct eras of history and the motive behind why the artist created the piece. Several artists who caught my interest were David Hockney, Ruud Van Empel, and Max Ernst.
Art can also encompass the various aspects of individuality and the relation between colors and symbolism in the subject matter. Researching works from the old masters also trains me to practice these elements within my artwork. I learned about different periods within art. My favorite notable era is the late 19th-century expressionist movement. During this period, various colors and unique shapes accompanied by brush strokes were techniques inhabited within the art. These elements conveyed an emotional expression based on the artist's feelings through the exaggeration of subject imagery. I found three artists I found to be intriguing: Franz marc, Edward Munch, and Marc Chagall. One thing about these artists is their use of formal elements in their own stories.
From the time my professor introduced us to new mediums such as printmaking and collage, I felt drawn to the themes of gender and identity. Challenging myself with new techniques while looking toward these topics as inspiration amplified my creativity and reminded me how learning about art history benefits your artistic development.
Keep Reading...
Show less
Featured
Punta Cana is located in the easternmost tip of the Dominican Republic and is known for its beautiful beaches and clear blue waters. The name Punta Cana means "tip of the white cane palms" in Spanish, and it is named after the native palm trees that line the beaches.
300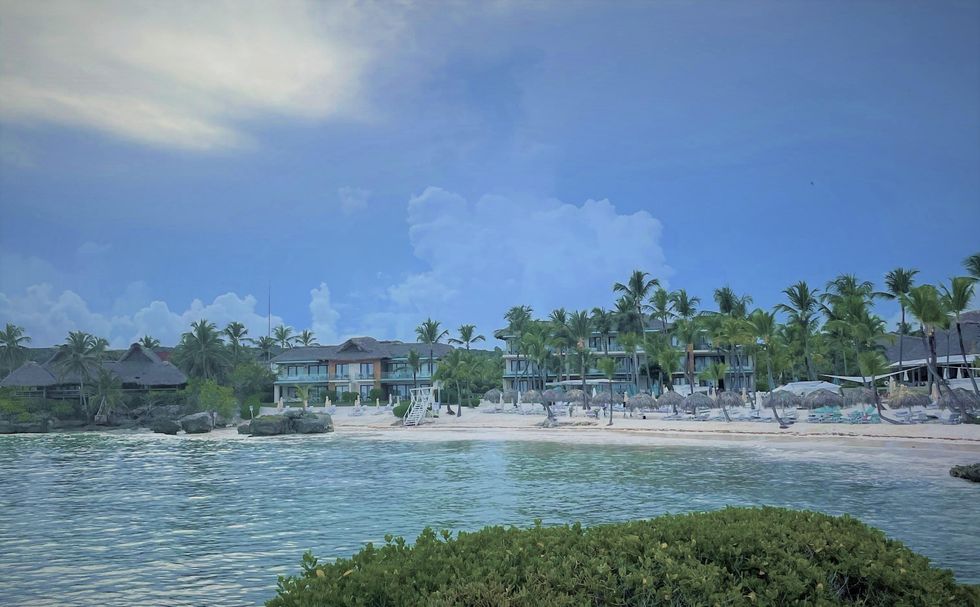 Punta Cana's beaches are made of coral sand, which is why the color of the sand is so white. I highly recommend visit the following ones:
Casa de Campo

It is a luxury beachfront resort located in La Romana, on the southeastern coast of the Dominican Republic. The resort features several beaches, one of them is the famous Minitas Beach, which is known for its white sand and crystal clear waters. The beach offers an array of amenities, such as loungers, umbrellas, and beach service, as well as water sports and other activities.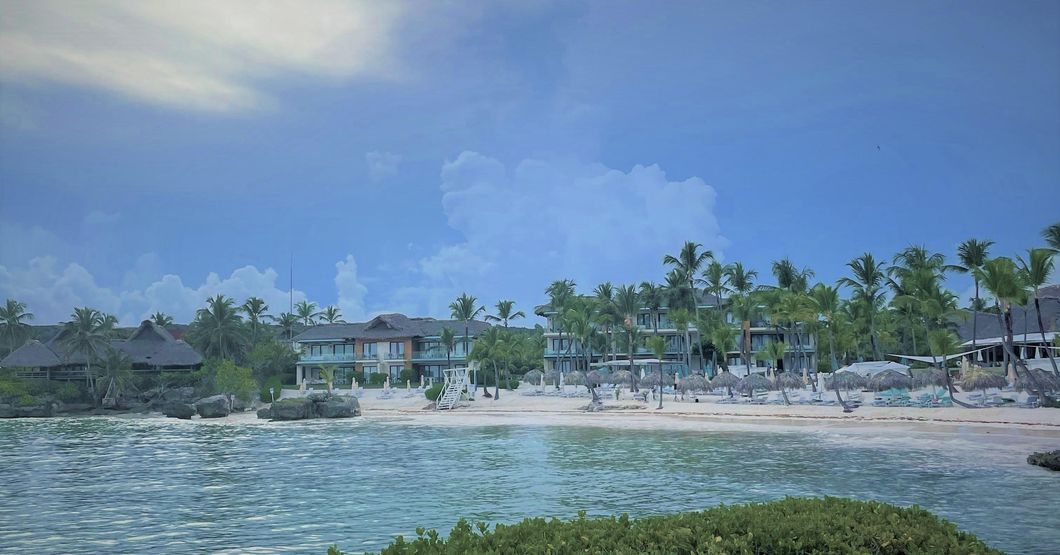 Casa de Campo
Casa de Campo is known as an elite vacation spot, it's a luxury gated community that features a wide range of activities and amenities, including several golf courses, tennis courts, equestrian center, and a marina, as well as world-class restaurants and a shopping center, and a private beach club with a beach bar and lounge chairs.
The resort is situated on 7,000 acres of lush tropical landscape and offers a wide range of accommodations, from spacious villas to private homes. It's a perfect destination for those looking for a luxury beach vacation and a wide range of activities and amenities.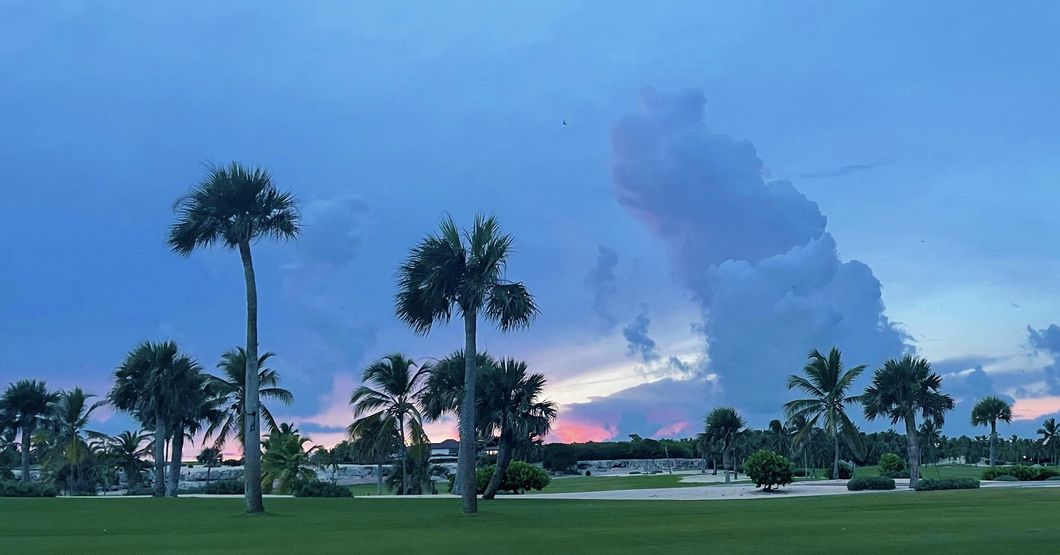 Casa de Campo Resort is situated on 7,000 acres of lush tropical landscape

Casa de Campo is located about 30 miles west of Punta Cana, it's a bit far from Punta Cana, but it can be reached by car. And if you're looking for a more tranquil and upscale vacation spot, it's worth considering a visit to Casa de Campo, with its luxurious amenities and beautiful beaches.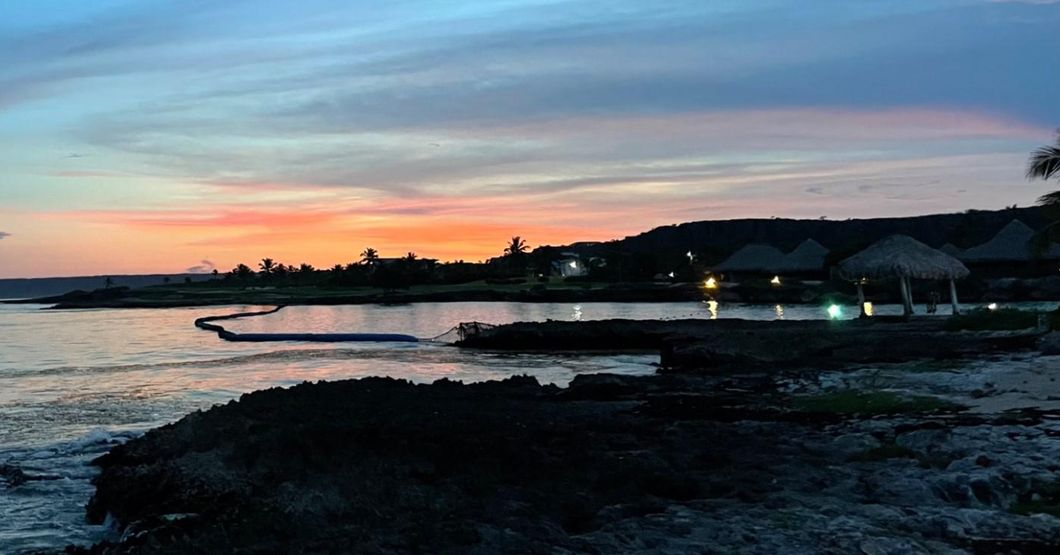 The beach is located 30 miles west of Punta Cana

Bavaro Beach
Bavaro Beach is located in the heart of Punta Cana, this beach is considered one of the best in the Caribbean, known for its white sandy shores, crystal clear waters and diverse marine life.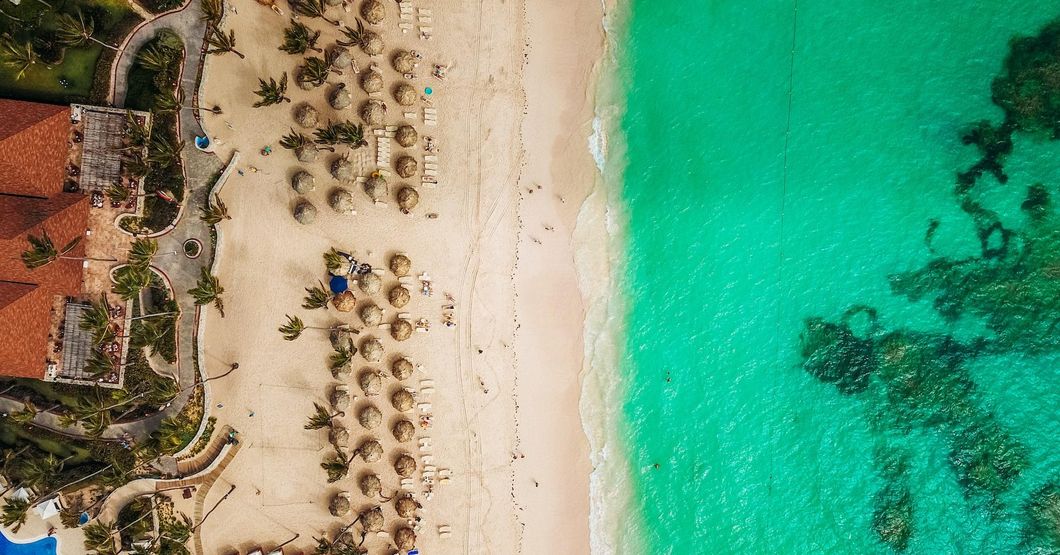 Bavaro Beach is considered one of the best in the Caribbean

One of the main attractions of Bavaro Beach is the variety of water sports available, such as parasailing, jet skiing, kayaking, and windsurfing, as well as scuba diving and snorkeling, allowing visitors to explore the Caribbean Sea and its marine life.
The beach is also known for its many luxury resorts, offering a wide range of amenities, including spas, restaurants, and entertainment options. Many resorts are situated right on the beach, giving guests direct access to the sand and water.
Bavaro beach also offers a great variety of local vendors that sell souvenirs, traditional crafts, and local food. Additionally, on the beach, you'll also find many beach bars and restaurants, which are perfect places to relax and enjoy the Caribbean sun and atmosphere.
Bavaro beach is also known for its nightlife, with many bars and clubs, some of them offer live music, and many other entertainment options for those looking for a more lively atmosphere.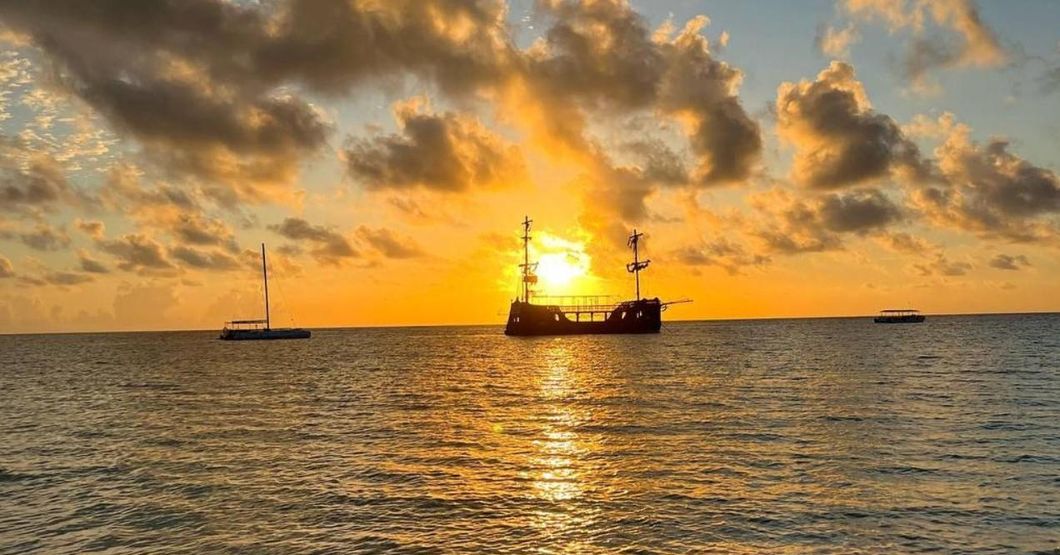 Bavaro Beach is known for its many luxury resorts

The beach can get crowded during peak season, but it's still a great place to spend time and enjoy the tropical atmosphere, the crystal clear water, and all the amenities offered by the area. Overall, Bavaro Beach is a great destination for tourists looking for a beautiful beach, plenty of water sports and entertainment options, and luxurious resorts.
Other great beaches in the Punta Cana area are:
Macao Beach
This beach is known for its stunning natural beauty and is a great place to relax, swim and enjoy water sports.
El Cortecito Beach
This is another popular beach and is a great spot for swimming, sunbathing and relaxing. It is also a good place to find some beach bars and restaurants.
Punta Cana Beach
This beach is located in the Punta Cana resort area and is known for its beautiful coral reefs and marine life, making it a popular spot for snorkeling and diving.
Uvero Alto Beach
It is a secluded and quiet place, this beach is a perfect spot to escape the crowds and enjoy the natural beauty of the Caribbean.
Juanillo Beach
This beach located next to Cap Cana, is considered one of the most beautiful and exclusive beaches in Punta Cana. It's a great spot to relax and enjoy the crystal clear waters.
Cabeza de Toro Beach
This beach is known for its calm waters, making it a great spot for swimming and sunbathing.
The list of the beautiful beaches in the Punta Cana area is not limited to the above, but these are considered the best and most popular beaches in the area.
Keep Reading...
Show less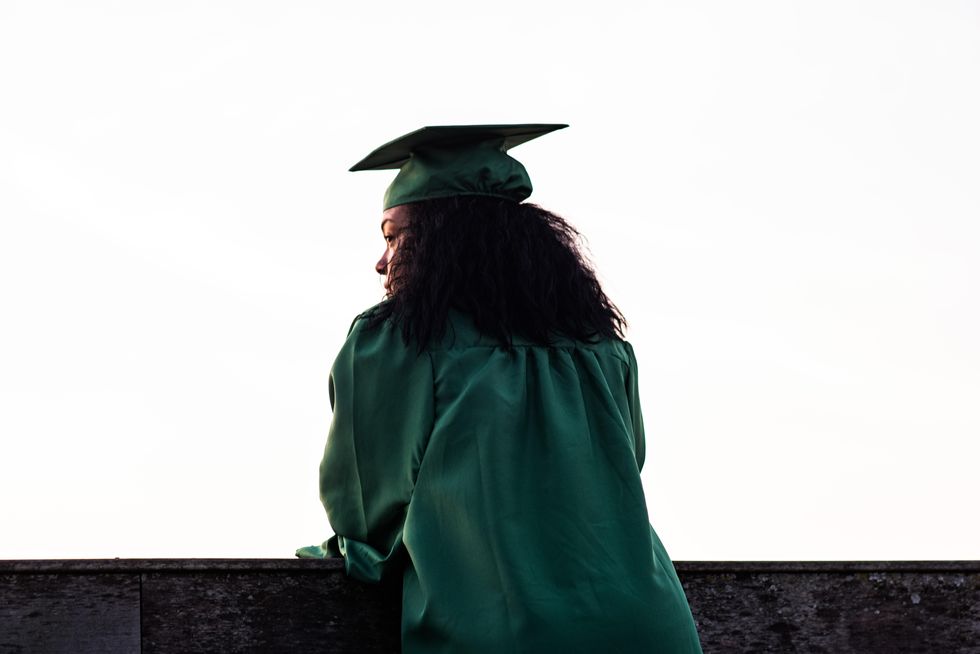 Andre Hunter / Unsplash
Although National Decision Day, when high school seniors in the United States make their final college and university decisions, is months away, the choice they have to make is no doubt looming over their heads. Having to commit to a place that they've only visited once or twice while possibly leaving their friends and family behind is a tough decision, no doubt. Which university is the best option, which major will provide the best future, and which campus has the best food. This one choice seems to control the entire trajectory of your life.
Now that I think about it, I guess it does. However, this seemingly permanent decision can easily change to what you want it to be, whether it's changing your major or transferring to a different university. What matters most is what you are passionate about. What you're comfortable with, what will challenge you to a reasonable extent, what makes you happy.
As the original article emphasizes, it's important to consider which university provides you with the best opportunities for what you'd like to do in the future. But I'm here to tell you that it's okay if you change your mind about your future career or plans in general. I came into college interested in becoming a psychologist. After learning how much additional higher education is needed to become a psychologist, as well as the process of graduate school, I decided that that was not necessarily the path that I wanted to take when I graduated. Now, being a third-year senior graduating in May, I'm looking forward to exploring my options before committing to one. After the incredible opportunities I've gained, including studying abroad in Europe and taking globally related courses, I'd like to teach English abroad at some point after graduation. I'd like to get my master's degree at some point but for now, I want to explore. Classic study abroad girl stuff.
It's important to use this time in college to find what's best for you. If that's transferring after the first year because you're struggling, then that's okay. If that's discovering a new passion that completely changes your career plans, that's great. If that's changing your major five times because you're curious about different subjects, that's awesome.
This significant choice comes with an incredible path of opportunity. The chance to be on your own and learn what you want to do in the future. Making the choice can be nerve-wracking as you don't know what will come of it. As someone whose college experience is wrapping up soon, I'm here to tell you that your college experience is what you make of it. So do something you love! And know that it's okay if that changes or if you make mistakes. Try new things, go to new places, and make new friends. Make it a good time even if you're not quite sure what you're doing because TBH no one does.
Keep Reading...
Show less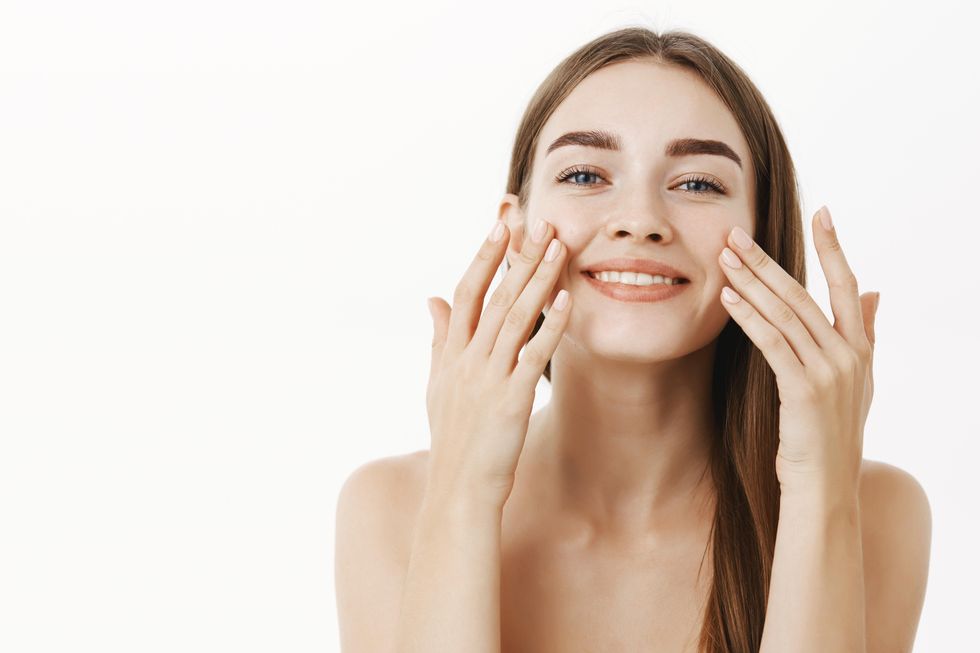 Winter skincare is crucial because the cold weather can have an adverse effect on your skin, leaving it dry and lifeless.
Fortunately, there are a number of things you can do to maintain the health and beauty of your skin during the winter.
Find everything you need to know to make sure your skin is all nice and supple even during tough winter conditions. Here are some suggestions for maintaining healthy skin throughout the year, especially during the winter.
Why Should You Take Extra Care Of Your Skin In The Winter?
It's crucial to take extra precautions with your skin and pay it extra attention during the winter.
This is because the chilly air outdoors and stifling inside heating during this time can dry up your skin, making you uncomfortable and making you seem dull.
One of the most crucial things is to make sure you drink a lot of water every day as this will assist to keep your skin hydrated from the inside out.
Then what?
There are many things that might help you take extra special care of your skin in the winter. Continue reading to learn how to incorporate our advice into your skincare routine for optimum results.
Tips for Winter Skincare
1. Staying hydrated.
Yes, Yes! The need of being hydrated for the greatest skin ever has previously been discussed, but you will see why it is so important.
Staying hydrated is one of the most crucial things you can do throughout the cold. This entails staying away from alcohol and caffeinated beverages and drinking lots of water throughout the day.
You become internally dehydrated when you consume alcohol and coffee. (Switch to green tea!)
2. Develop good skin care practices.
Making ensuring you have proper skin care practices is another crucial part of caring for your skin during the winter.
This entails routinely washing, moisturizing, and exfoliating in order to get rid of any dry or dead skin cells.
3. Make sure to moisturize well.
Similar to a paddle lock that keeps the moisture inside, moisturizing your skin keeps the moisture inside. If you want to see a change in your skincare routine, use a powerful moisturizer.
Additionally, keep in mind to constantly moisturize, especially after washing your face or having a shower. This will assist maintain the moisture in your skin and protect it from drying out and flaking.
4. Utilize A Soft Exfoliator.
Try exfoliating your face and neck with a gentle product at least once or twice a week to help remove any dry or dull skin that may have developed over the winter.
Gentle exfoliators come in a wide variety of forms, such as facial cleansing brushes, sugar or salt crystal scrubs, chemical exfoliators, physical exfoliators, and more.
5. Defend Your Skin Against the Environment.
Use excellent sunscreen and lip balm or other protective lotions on your hands and face whenever you go outside to protect your skin from the harsh winter weather.
You can maintain healthy, beautiful skin all winter long by adhering to these easy tips.
If you don't put in the effort to take good care of your skin, nothing will work for it during the winter.
Additionally, you might want to consider including in your diet items like fatty fish like salmon or sardines, almonds, seeds, avocados, olive oil, and green leafy vegetables that are known to be good for your skin.
Your skin will naturally stay hydrated from the inside out if you eat a balanced diet.
Keep Reading...
Show less
Student Life
Definitely recommend going abroad for Spring Break!
634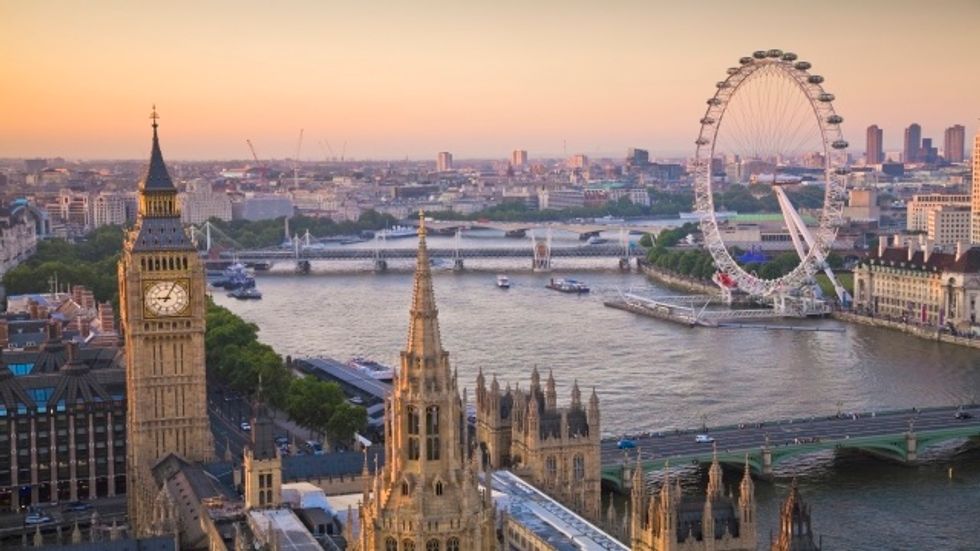 https://www.visitlondon.com/things-to-do/visiting-london-for-the-first-time/where-is-london
I have to say these tips the author mentioned are helpful for anyone is going to study abroad for spring break. I think I've only used four out of the five tips here. The only tip that I've skipped is tip four, which is going for a morning run. I am not a morning person whatsoever, even though I have to get up early work and when I used to be in school. And I also dislike running since is not my favorite form of exercise. Plus, when I was studying aboard during spring break back during the sophomore year of college, I was living in the city of London for nearly ten days. I thought it would be awkward and frustrating if I were to decide to go for a run in the morning since the hotel I was staying in was in the city. Also, I did not know the area well enough so it's safe to say that would definitely not run early in the morning before breakfast.
Anyways, regarding my experience about my spring break abroad in London my sophomore year of college, it was so much fun from what I've remembered! I went there over three years ago and still kept many photos from London onto my computer and posted several on my instagram. Like what tip number three mention from the author's article, "eat whenever you can, sleep when you're dead." I took an advantage of that. Barely slept during my trip there. I remembered how tired I was once I got back to the US from London. I've spent a lot of my time there exploring museums, restaurants, stores, and watching theatre plays. Also, London is a walkable area. My classmates and I walked everywhere in the city and would sometimes take the train to get to places within the city faster. Needless to say that I've utilized tip three a lot.
Even though I didn't make a new BFF like tip one mentioned, I still had a lot of fun with my classmates and made a couple of friends as a result. All of us were from different class years so it was unique that we all took this trip to London for study abroad during spring break. And of course, when we were walking around, we only spent on our experiences (except food and a couple of souvenirs) and only carried small bags. I guess we utilized the author's tips two and five without realizing it.
Since I was studying abroad in London for spring break, I had to make sure I've took advantage of everything. It was my first time in the continent of Europe and was only traveling with my classmates and our teacher. Even though it was a fun trip, I still had to take notes and write essays of the plays we had to watch, which were really interesting. I've wished we stayed longer than ten days but the experience itself made me understand the culture there more and made me want to travel more since there's so much this world has to offer to us all.
If you ever get the chance to study aboard in college or go on vacation sometime, take advantage of going to another country. You'll learn, explore, and view the world in a different way. It will also help grow as a person and will help you appreciate what life has to offer. It's not too late to take advantage of studying in another country. And I definitely recommend utilizing the tips the author mentioned from "5 Tips for Spring Break Study Abroad." They will definitely help make your trip more fun and adventurous, which you will never forget.
Keep Reading...
Show less
Featured
It is up to you to decide which one you want to take a look at.
41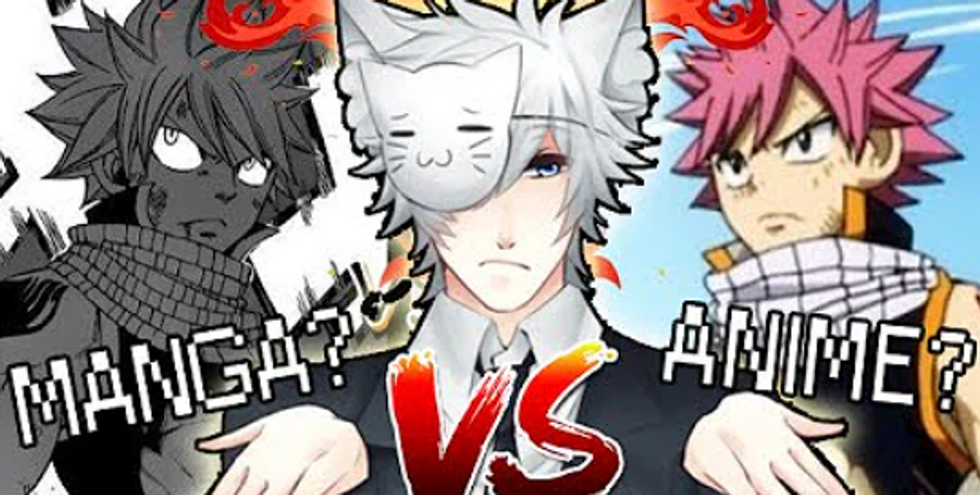 https://www.youtube.com/watch?v=npr7pEDXths
A lot of people in the world like manga and anime. Manga is a Japanese comic book while anime is a Japanese cartoon. Some Japanese cartoons are based on mangas. What is the main difference between the two? Do we need to take a look at both of them or one of them?
When you read manga, the pages are only in black and white. The cover page and, maybe, a few pages have color in them. You have to read the dialogue by yourself and think about how the characters sound like. You also have to think about how they look in color. Sometimes, the front and back cover will show you how some characters look in color.
When you watch anime, you can see everything on your TV or device. You can see all the colors. The colors and drawings bring the anime to life. You will be amazed by the hard work that animators put into it. As you see all the colors and drawings, you will hear the voices of your characters. The voices might sound familiar to you because some voice actors did the voice of characters in other anime series. You can see how everything transitions according to the manga. Some animes do not follow the manga. They have their twists or stories that differ from the manga.
It is up to you to decide which one you want to take a look at. Some people prefer manga while others prefer anime. Some anime series do not cover everything from the manga. If you want to know everything that has happened after the last episode, then you should read the manga. Make sure it is in the language that you can read or understand. You might have to wait for the manga to be translated online.
Keep Reading...
Show less
Join Odyssey
Odyssey's mission is to affect positive social change by inviting people to share their perspectives, sharpen their opinions, and participate in meaningful conversations with others surrounding the topics they care about most.
Sign Up