Touchdown celebrations are part of the game. While you can't get any extra points for a well-executed dance or a rather high leap into the stands at Lambeau Field, you can be made famous by them. Here we count down the best post-score celebrations that NFL players are known for. Part two features recurring team celebrations.
5. Ball Flip - LaDainian Tomlinson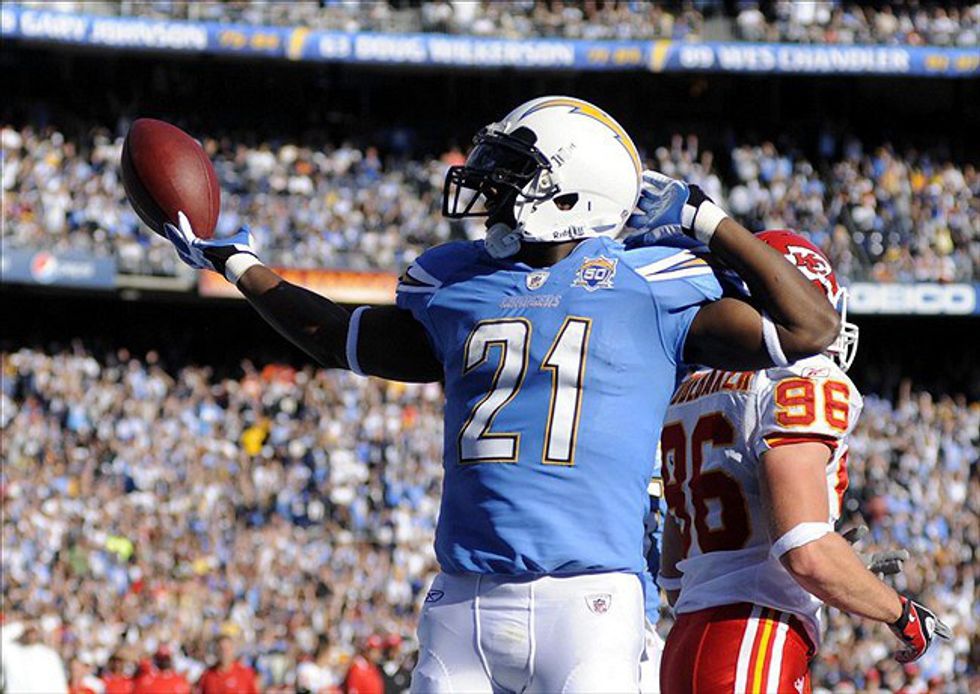 This five-time Pro Bowler is known for being one of the best running-backs in NFL history. Over 13,000 yards, Tomlinson is the fifth highest all-time leading rusher and holds the single season rushing touchdown record of 28.
After running into the end zone with a touchdown, something he did 145 times in his career, Tomlinson would hold the back of his head with one hand and flip the football out of the hand he was carrying it in. Not very clever maybe, but it is definitely one of the most well-recognized celebrations from the NFL.
4. High Step - Deion Sanders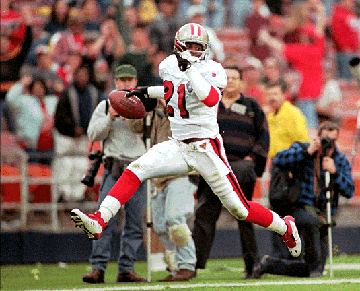 Despite being a cornerback, the two-time Super Bowl champion and hall of famer had his chances for the end zone. Sanders played 16 seasons in the NFL with five different teams. He made eight Pro Bowls and was named AP NFL Defensive Player of the Year in 1994. He intercepted 53 passes, bringing 10 to the house.
Sanders, who ranks 24th all time in picks, would sometimes begin his celebration before his scored the touchdown. He would literally high step by bringing his knees up to his chest while running into the end zone or after getting the six points. Not only did teams fear throwing his way downfield, but were worried they'd get the Sanders high step thrown their way.
3. The Ickey Shuffle - Ickey Woods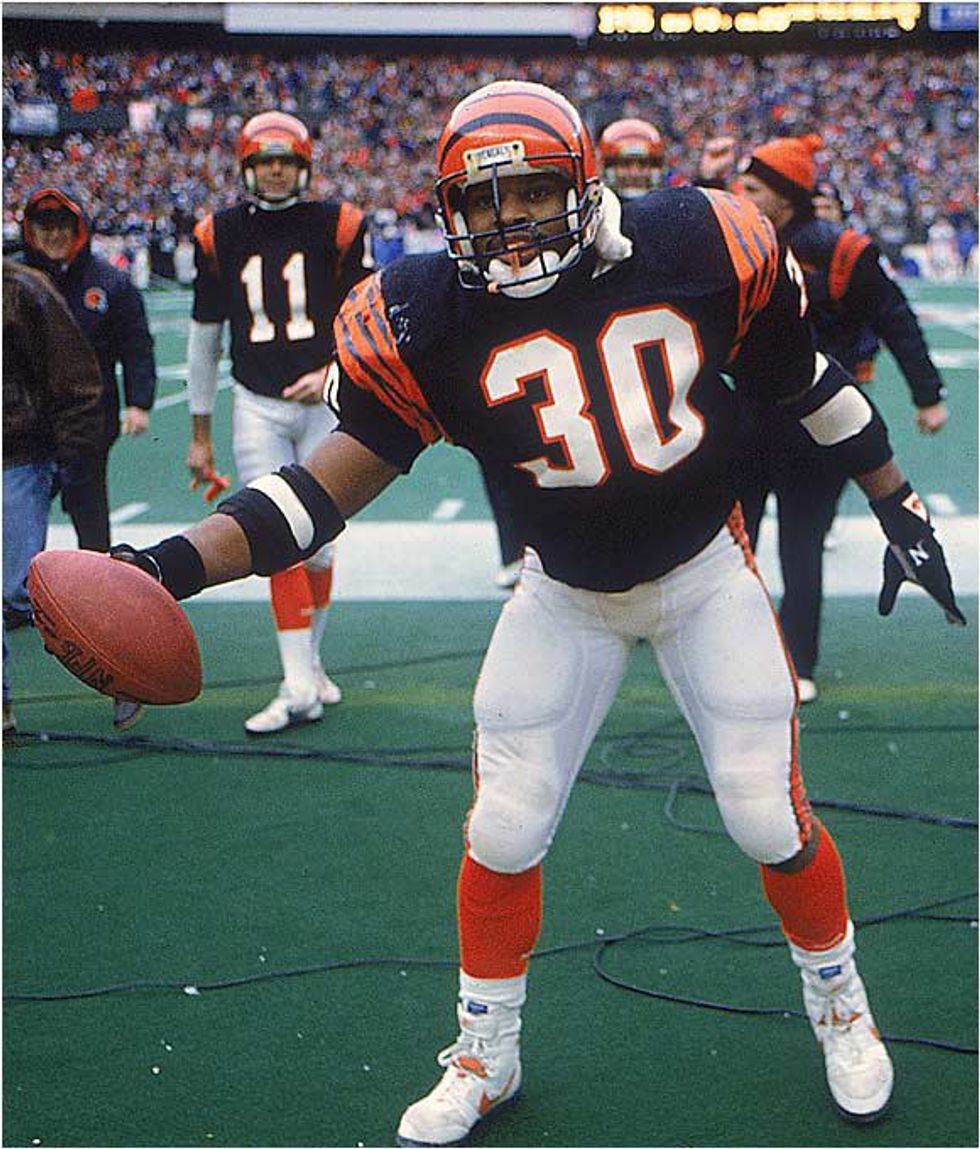 This iconic celebration comes from an unfortunate career for Ickey Woods. The all-pro running back played only three season from 1988 to 1991 because of injuries. However, the former all-pro did manage 27 touchdowns in those seasons, ones he took full advantage of.
For those who don't know, the Ickey Shuffle is difficult to explain. It had an interesting mix of approval and disapproval in the NFL, and the officials eventually forced him to perform it away from the end zone. Woods would shuffle his legs on either side, hop on one leg three times, then spike the ball.
The shuffle was the inspiration for the excessive celebration rule, but has inspired use of it in many forms of pop culture including a Geico commercial in 2014 with an appearance from Woods himself, performing the routine.
2. The Funky Chicken - Billy "White Shoes" Johnson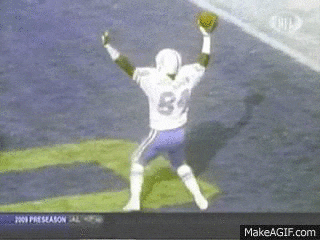 Billy Johnson, earning his nickname for wearing bright white shoes which were uncommon when he played, 1974-88, had a decent career as a wide receiver but earned his fame as a return specialist. Johnson, a 15th round draft pick, scored eight return touchdowns and ranks 12th all-time in that category.
Along with 25 receiving touchdowns, as a celebration Johnson would bring continually bring his knees together and apart while hanging his arms in the air. This became known as "The Funky Chicken," and is part of what made Johnson, along with his white shoes, famous in the NFL.
1. Salsa - Victor Cruz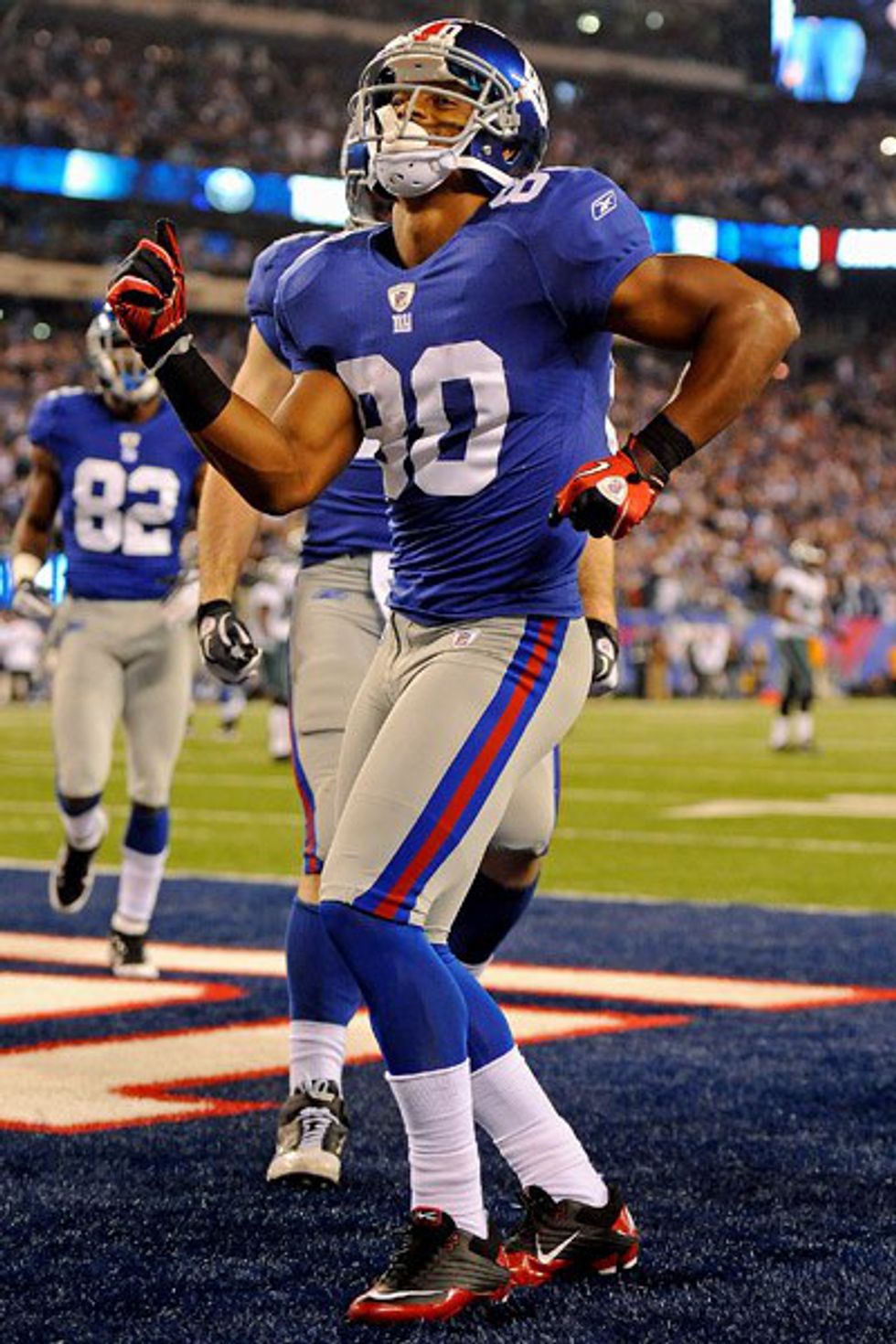 The only active player on this list, and we haven't seen the salsa since September of 2014. Victor Cruz's season was done last season by week 6, and a new injury during preseason of this year has taken him for the duration of 2015-16.
In Cruz's first three seasons as a starter, he caught over 70 passes and earned over 1,000 yards in the first two - he was two yards shy in the third. He has also impressed us with 24 touchdowns and his famous celebration that follows.
Like any solo salsa, Cruz moves his hips and feets in a clearly dancing motion. Cruz is still relatively young in this league, but his touchdown celebration is easily the most known and most beloved for he sheer smoothness when executing it.