Ever since I was a kid, I've loved reading. I was the kid that brought books with her everywhere; they were crammed in my backpack, stuffed in my locker, or lodged under my arm. I was, I guess you can say, a Muggle Hermione.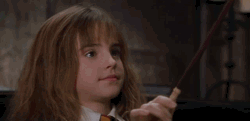 media2.giphy.com
However, as I grew older, I began to read books that changed my way of thinking... forever. Here are ten books that took me on some of my favorite journeys and have had the biggest impact on my perspective of life.
These eight books have brought me endless joy and life-changing perceptions that I know I couldn't find anywhere else. I strongly recommend each and every one of these books and hope they bring just as much happiness to you as they have to me. Happy reading!