1. Pretzel Pumpkins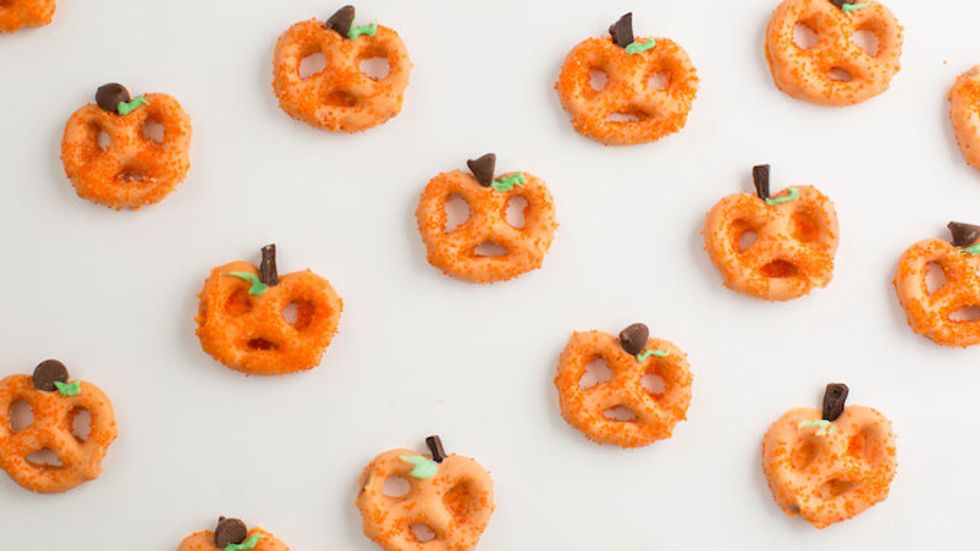 Sarah Blooms
These adorable pretzel pumpkins are super quick and easy to create and are perfect for any fall gathering!
Ingredients:
Recipe:
Place the white chocolate chips in a bowl along with the coconut oil.
Microwave on high for 1 minute. If needed, stir gently, then return to the microwave for 15 seconds.
Add coloring to chocolate and stir.
Dip each pretzel into the bowl of chocolate.
Lay the covered pretzels on a piece of wax paper.
To create a green stem, place a green chocolate candy into the top indent of the pretzel on its side, so it's standing up.
2. Reese's Turkeys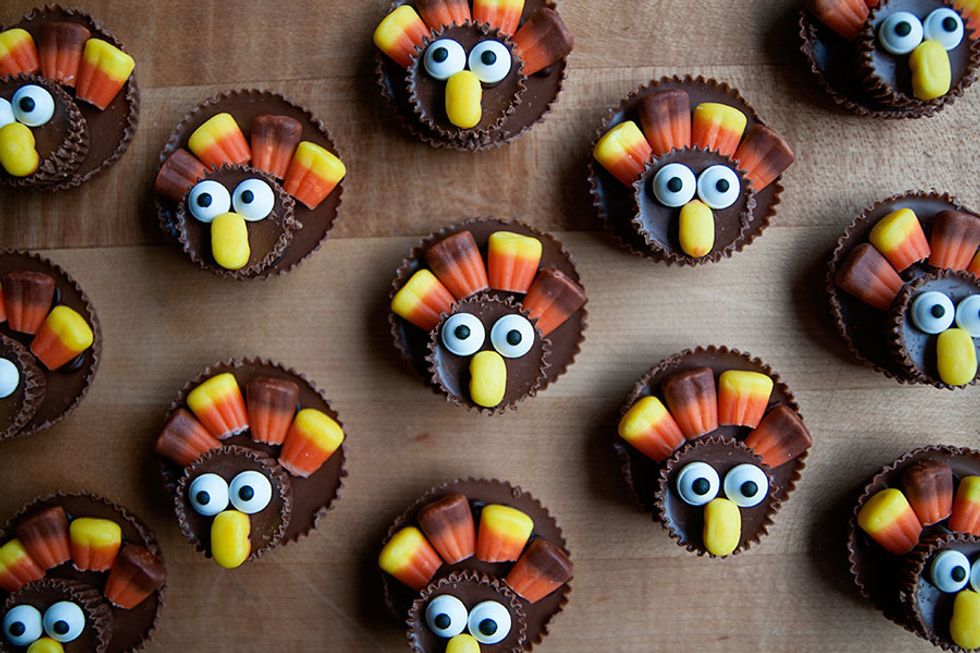 Sprinkles On Top
These Reese's turkeys are perfect for fall get-togethers!
Ingredients:
peanut butter cups
candy corn
m&m's, reese's pieces, or eye candy
Recipe:
Simply attach a large and small cup with icing.
Attach eye candy and candy corn to create the eyes and tail!
3. Butterscotch Haystack With Pumpkins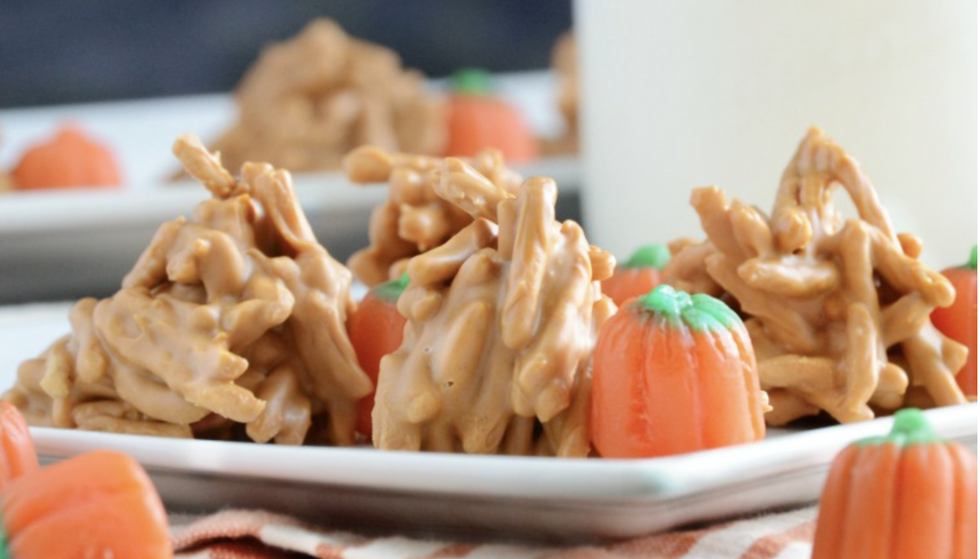 Meatloaf And Melodrama
These Butterscotch Haystack Candy Treats are both delicious and festive.
Ingredients:
chow mein noodles
butterscotch morsels
peanut butter
Recipe:
Melt peanut butter and butterscotch chips together.
Mix in the noodles.
Drop tablespoon-sized balls onto a baking sheet lined with wax paper.
As an optional touch, add some cute pumpkin candy corn for extra detail.