Let's face it, we've all scrounged around Carolina's campus once or twice to find the best place to doze off in during a busy day filled with online homework assignments, essays and walking from class to class. As the semester has started back up again, the thought of not being able to snuggle up in your Twin XL bed in your dorm until after you finish your classes or meet up with your project group does too and is beyond dreadful. Everyone has days where they just wanna nap away and ignore all their responsibilities; I know I sure do. To combat this routine struggle, I have compiled a list of the top ten places Tarheels can nap on campus for those quick power naps we need to get through exams, hangovers and late-night cram sessions.
10. Upstairs of Chase Dining Hall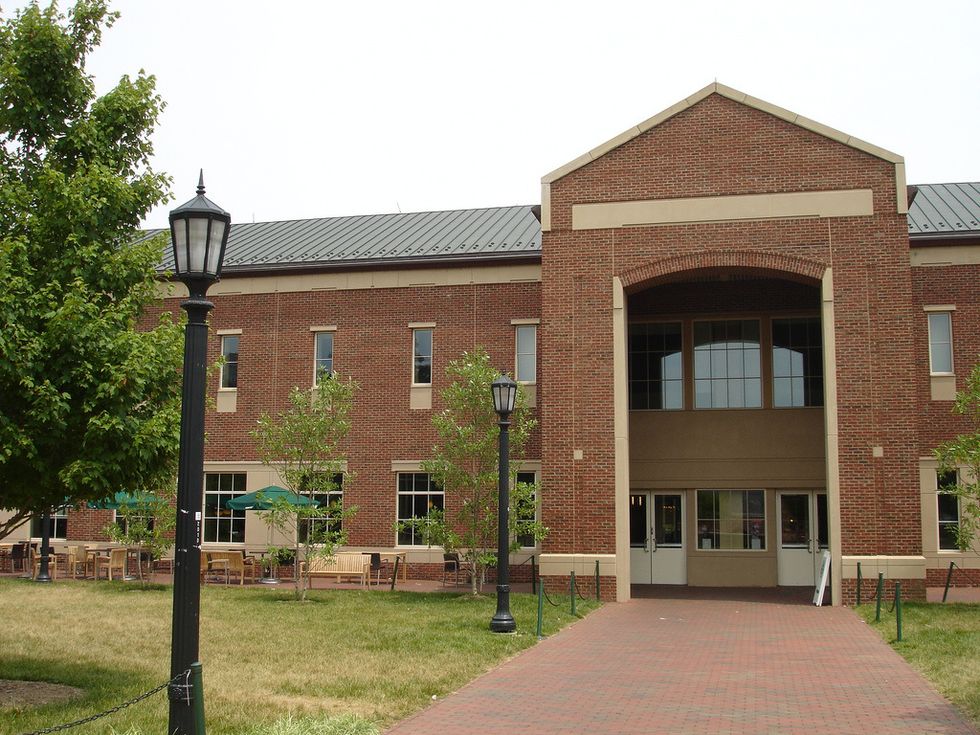 It's a little known fact, however there actually is a functional upstairs section to Chase Dining Hall (or Rams Dining Hall, what have you). Although a little noisy due to the influx of south campus residents rushing in and out during lunch and dinner times, the couches on the second floor are pretty comfy and overall, this is a decent place to nap if you don't mind the lingering smells of dining hall food and the rest of campus is packed.
9. Empty Davis Library Study Rooms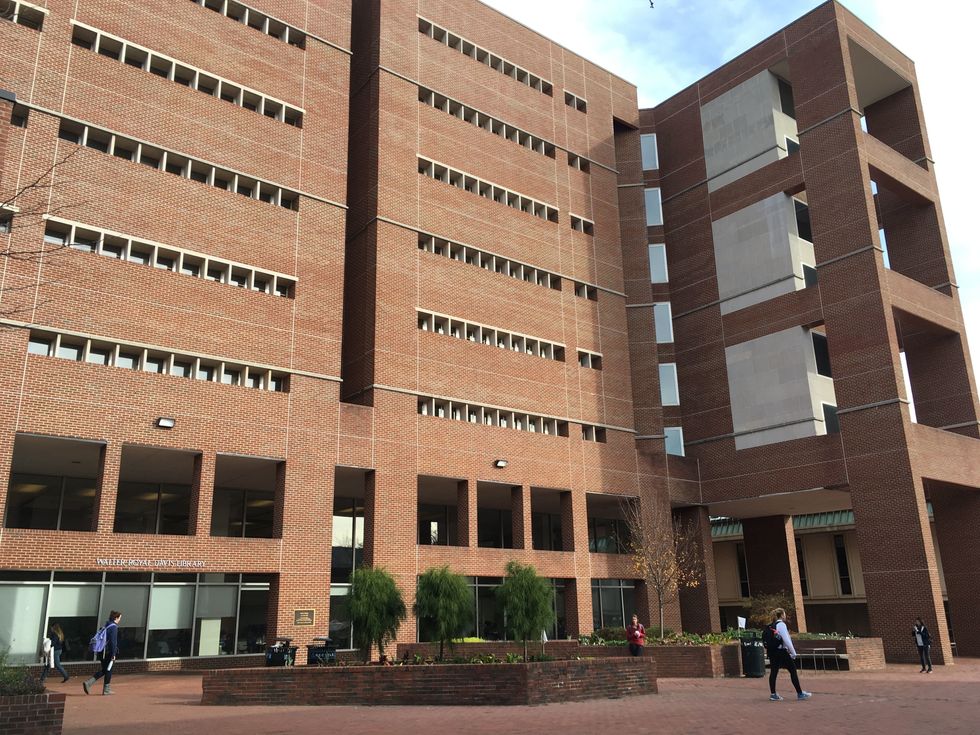 Despite the dingy lighting, the graffitti all over the walls, and furniture from past and present students alike, the study rooms on the top floors of Walter R. Davis Library are great spots to snooze off. Honestly, I don't even know how to reserve a room so I personally nap until someone comes to claim the room. This has worked out for me as it assures that someone will be there to wake me up. If you do reserve a room, however, enjoy the uninterrupted snooze you'll get from these cozy little rooms.
8. Empty Lecture Halls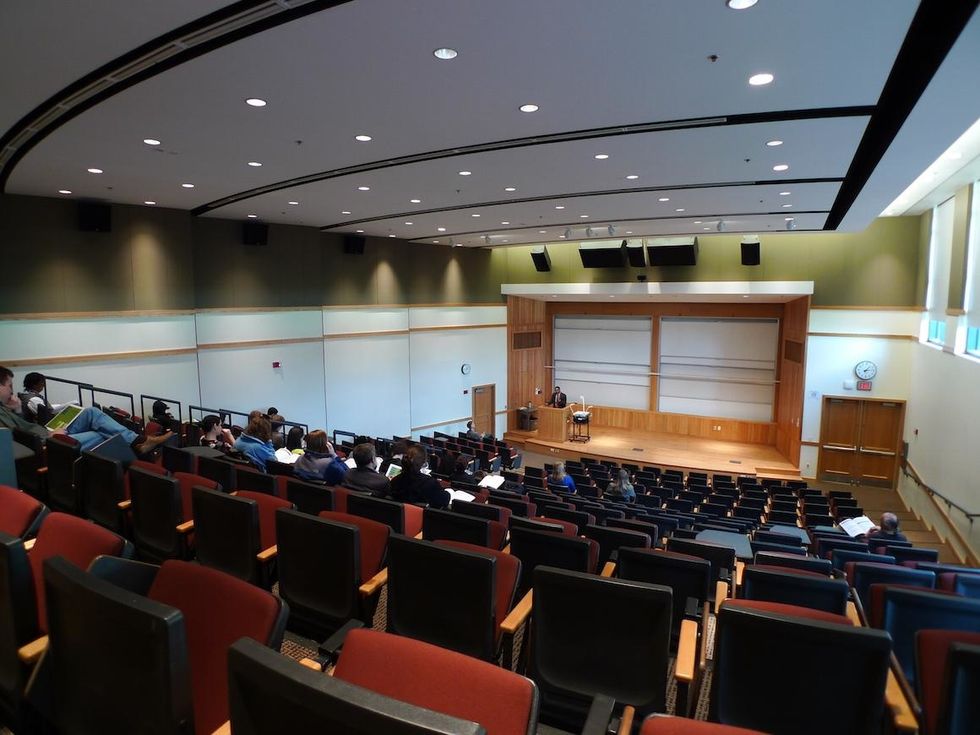 Similar to the Davis study rooms, you might get interruptions in your naps as professors might kick you out when classes are going on, however empty lecture halls are ubiquitous across campus and offer quiet areas to nap in. Lots of times they have a lot of outlets and even outlets connected to the chairs you you can charge your electronic devices as you nap to multitask. You can even turn the lights off for maximum relaxation.
7. Wilson Library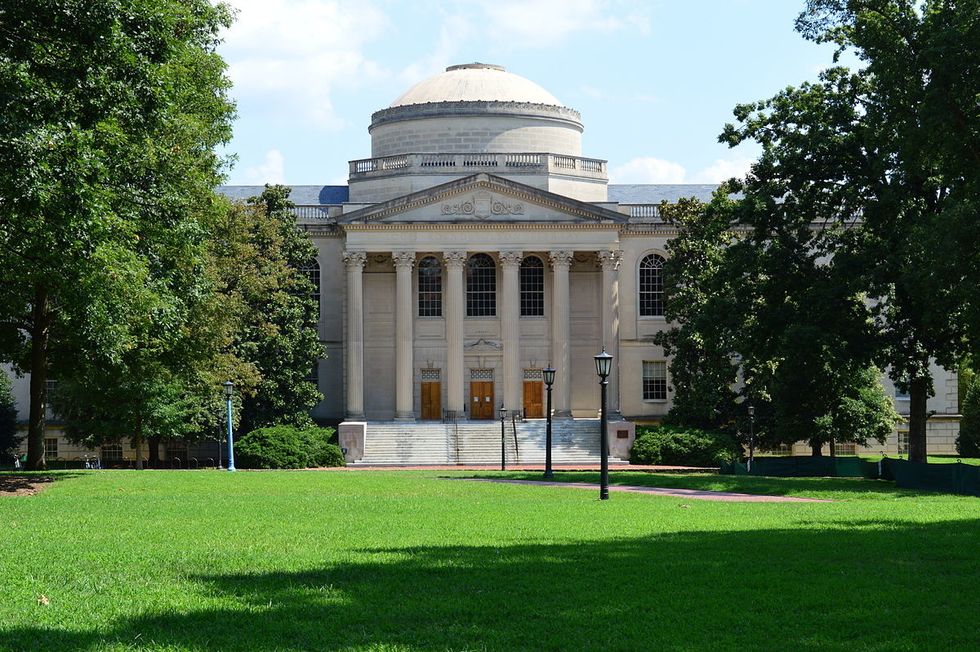 Yes, I am talking about the big, scary library that looks a lot like Hogwarts. As intimidating as it might be to many students, the inside is gorgeous and also dead silent. For those of you desk sleepers who enjoy slightly cold temperatures while doing so, Wilson is the place for you. There's typically not that many people occupying the desks, however you may encounter large groups of tourists who come to visit this Chapel Hill landmark.
6. The Lower Quad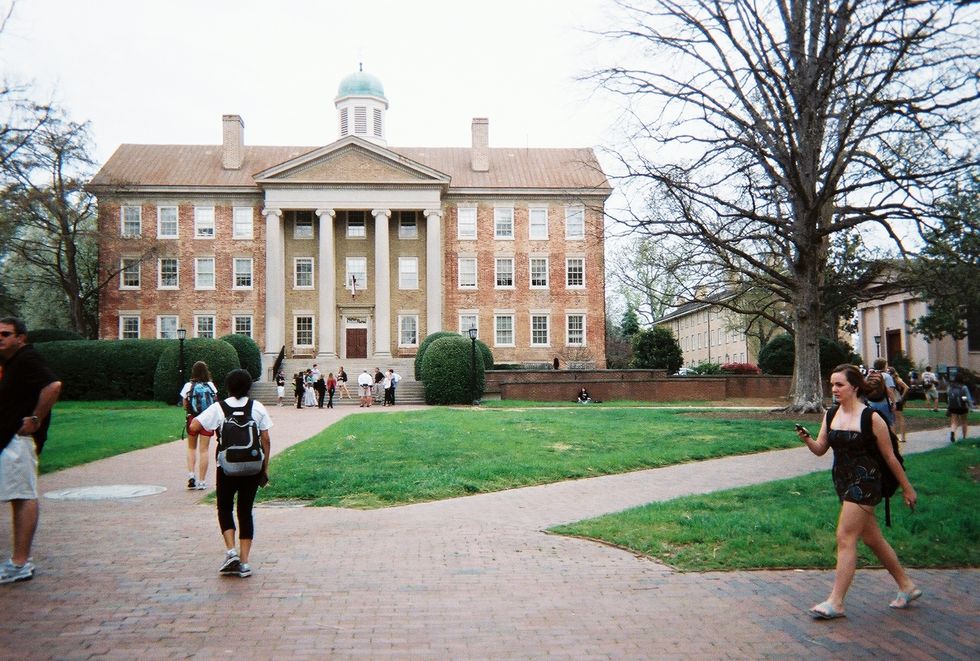 One of the most beautiful sights to see in Chapel Hill is the Lower Quad after a long, intense North Carolina winter. It's usually filled with blankets laid out and a bunch of napping or studying students. On warm sunny days, the Lower Quad is a peaceful place to nap as you're able to soak up the sun, enjoy nature, and catch some Z's.
5. First Floor of Davis Library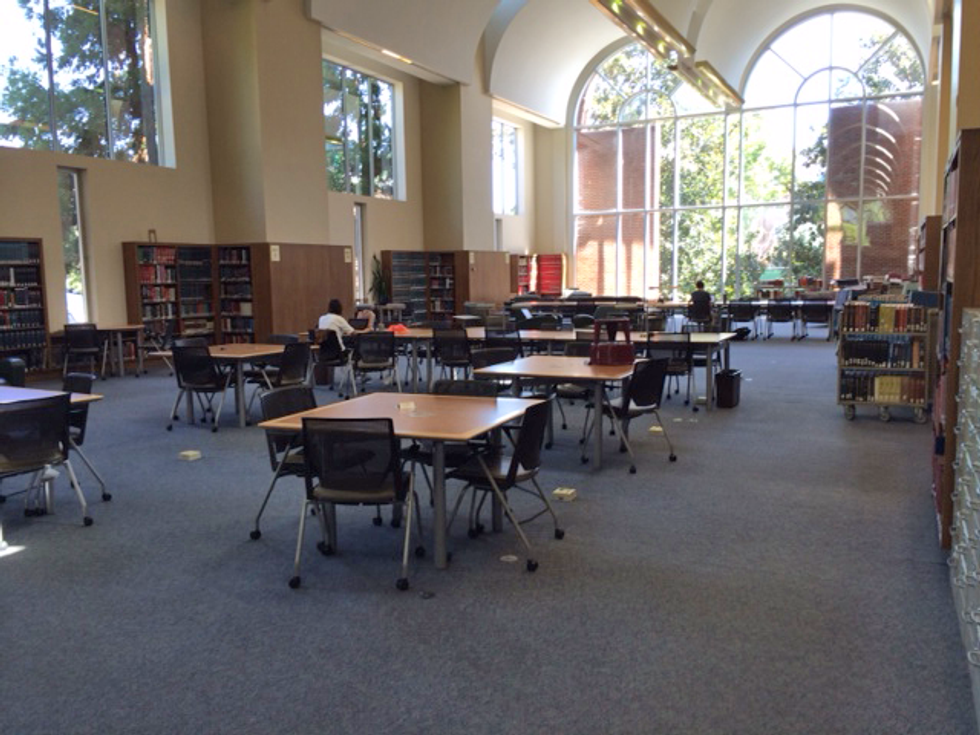 Last summer, the first floor of Davis Library was renovated and the new couches added are the bomb. They even come with desktops attached to them so you can lay your snacks and personal items there in arm's reach. This place may have some background noise, but for those of you who enjoy sleeping to the sounds of taps of a keyboard and light conversation, this is the place for you.
4. Eighth Floor of Davis Library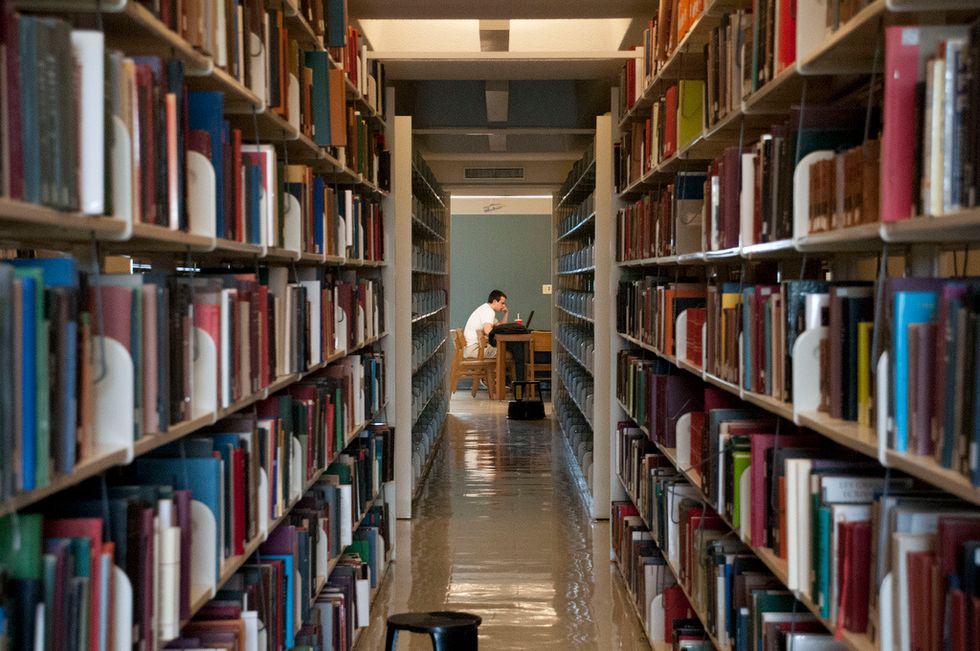 Yet another Davis Library gem, the study lounge on the eighth floor of Davis not only offers a beautiful view of UNC's central campus, but also a quiet space to relax and rejuvenate. There are lots of couches once again, however this place can be packed as many come to see the view. It's a little chilly up here, but definitely a place you should nap at least once in your four years at Carolina.
3. The Meditation Room in the Carolina Student Union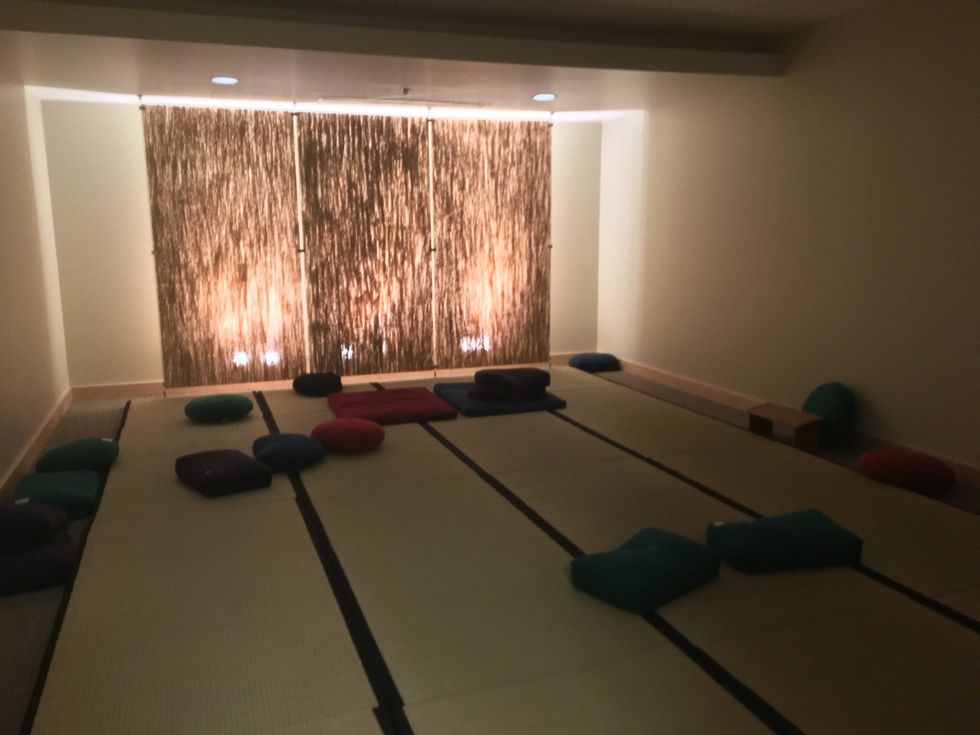 Interestingly enough, I didn't find out about this room for a long time but it's truly a hidden gem in the Union. This peaceful, zen room in the Union is the perfect place to collect your thoughts and catch up on your sleep. The lighting is extremely calming, and typically not many people are in here so you can be at ease and you probably won't be bothering anyone with your snoring or sleep talking.
2. The FedEx Global Education Center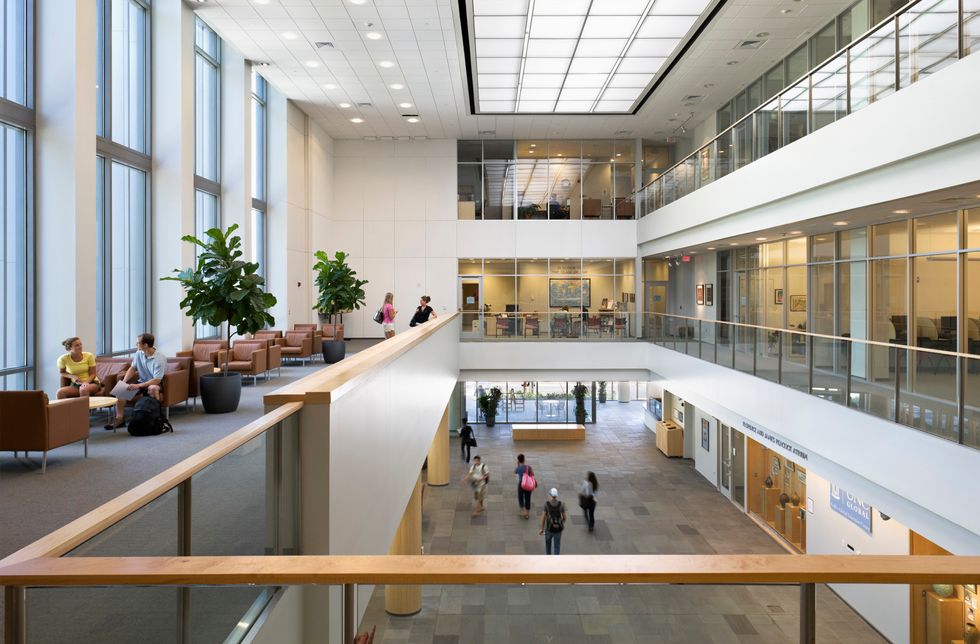 This is personally one of my favorite buildings on campus hands down; equipped with modern decor and architecture, a delicious coffee shop, open patio on the fourth floor, this building is relatively quiet and embodies a peaceful ambiance that you can take endless naps in. You can't spend an hour in here and not feel refreshed and productive afterwards. I highly suggest napping in here.
1. Graham Memorial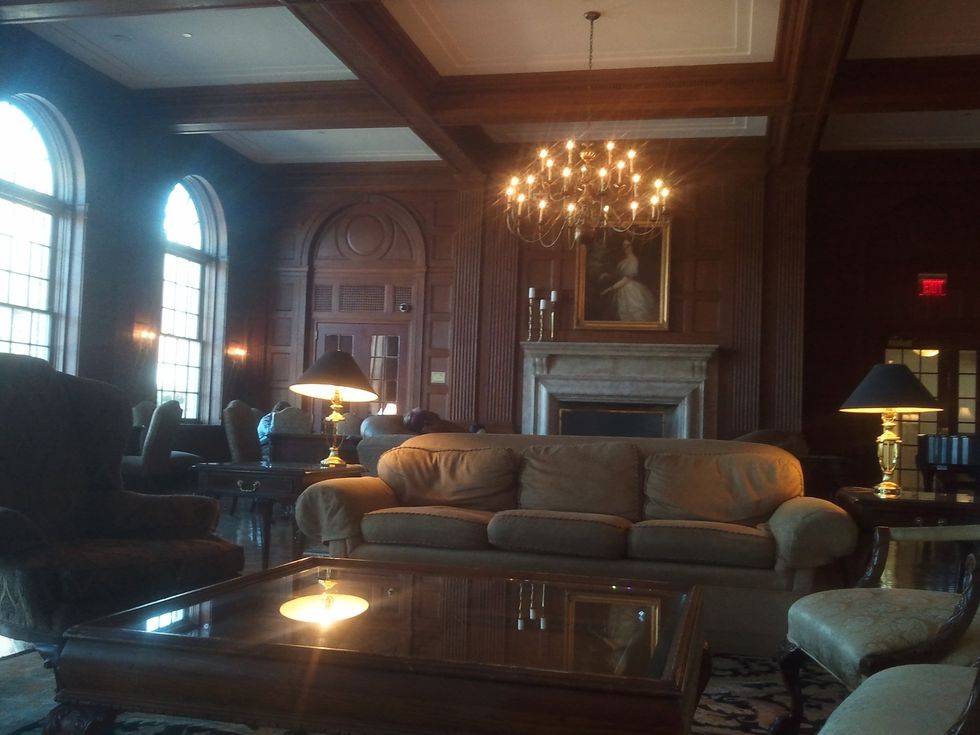 What better way to spend a rainy, autumn day than to grab a bite to eat on Franklin and head to Graham Memorial for a cozy nap in front of a fireplace? As one of the fanciest nap spots on campus, Graham Memorial is a great place to sit back and relax on comfortable, vintage couches. You may be woken up by the sound of someone tapping playing away on the grand piano, but Graham Memorial definitely takes the prize for being one of the most relaxing spots on campus to nap your days away.
This is really just a short list as there are countless other places to nap on campus, however I hope this serves as a useful tool for tired, nap-reliant students all across campus. Sleep tight!