Breakups suck. There's no way around that. But there are ways to make it better.
1. Have a good cry (or seven).

Let it all out. Embrace the sadness you're feeling immediately after a breakup. If you don't properly mourn and deal with the sad feelings you have, you won't be able to get over the breakup. Cry until you can't cry anymore, and you might be surprised by how much better you feel.
2. Indulge in your favorite treat.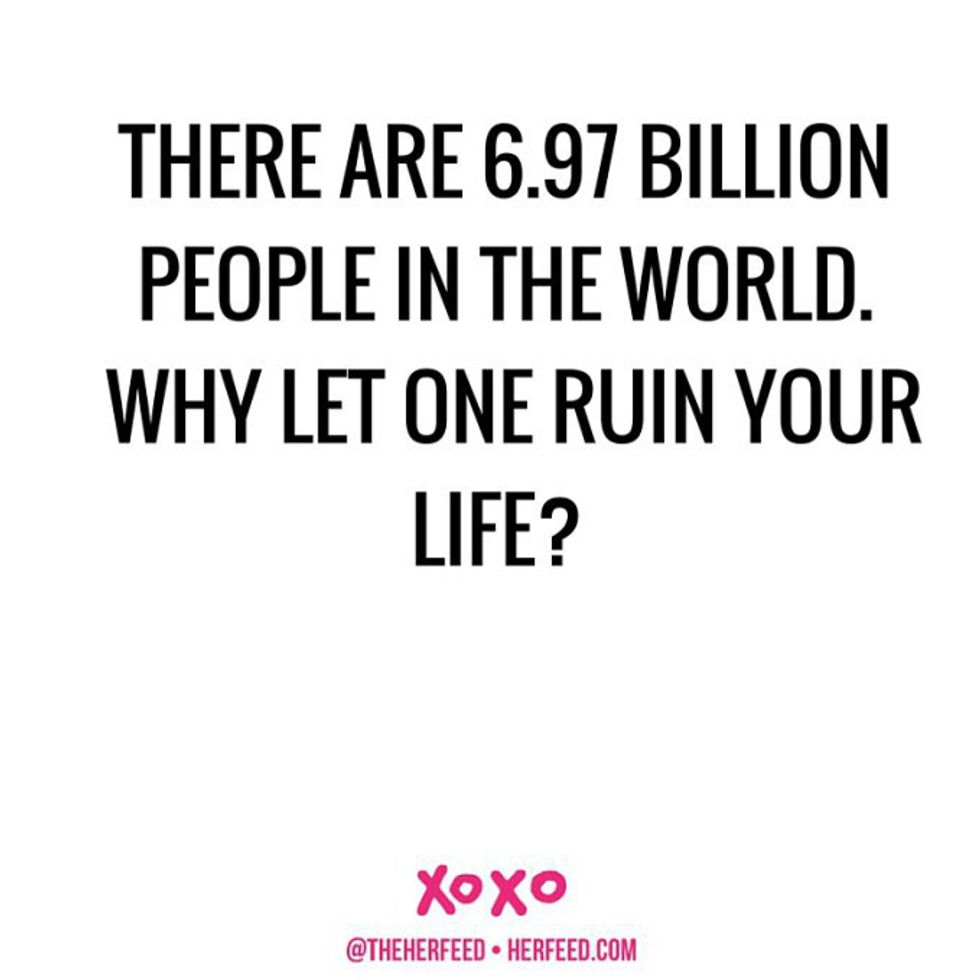 I'm not saying you should turn to eating as a coping mechanism, but there is no shame in indulging in your favorite treat after a heartbreak. Head to the grocery store and pick up your favorite Ben & Jerry's, or Oreo cookies. Sharing is not required.
3. Go shopping.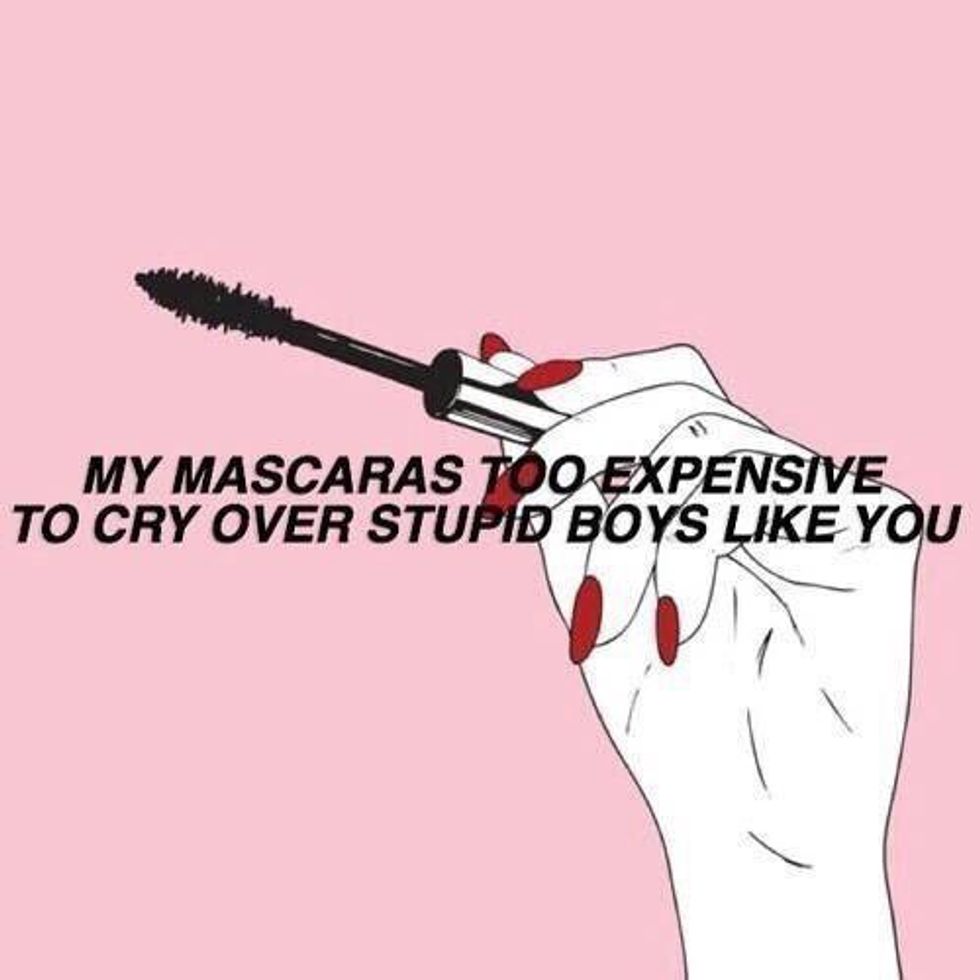 A little retail therapy never hurt anybody.
4. Pamper yourself.

Get your hair done, get a mani-pedi. Treat yourself, girl, because you deserve it.
5. Blast your favorite female artist.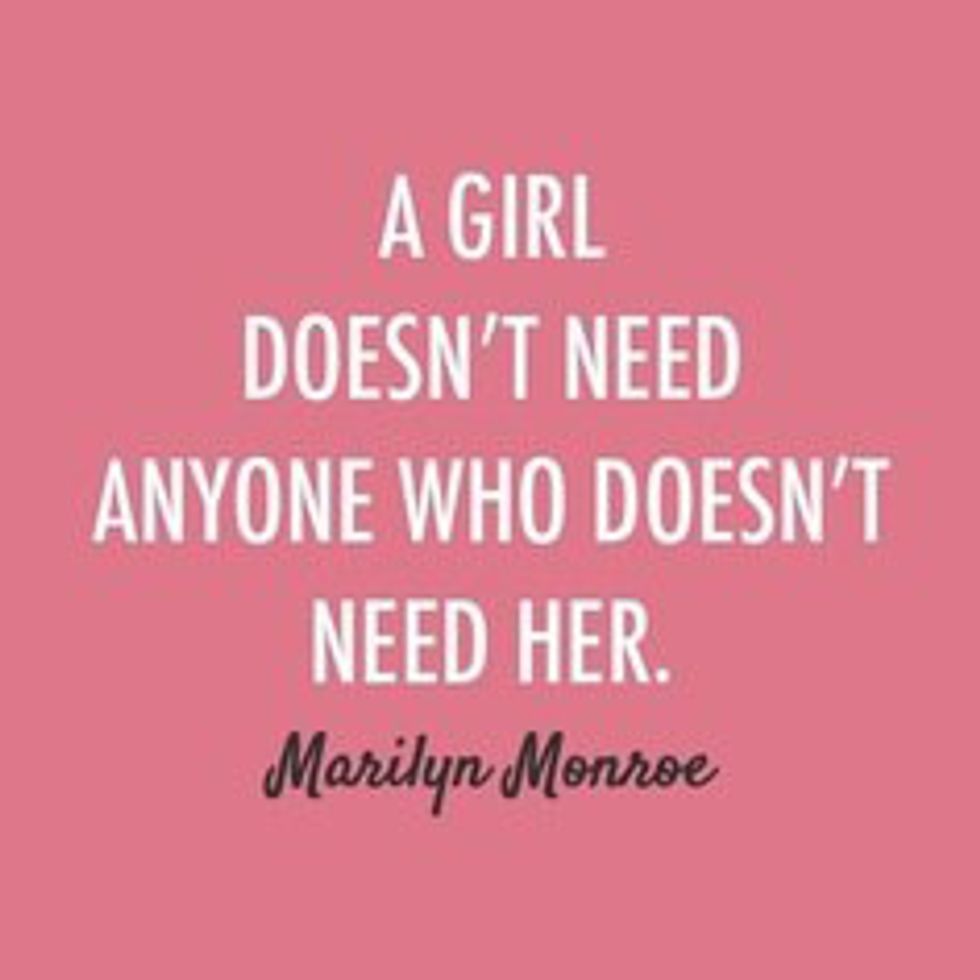 Beyonce, Taylor Swift, Carrie Underwood- whoever it may be, put on your favorite CD and blast the music as loud as you can. Sing your heart out. Clean your house. Have a dance party by yourself. Music will lift you up, especially if it's girl-power music. Try Katy Perry's "Part of Me" or Christina Aguilera's "Fighter."
6. Have a girls' night out.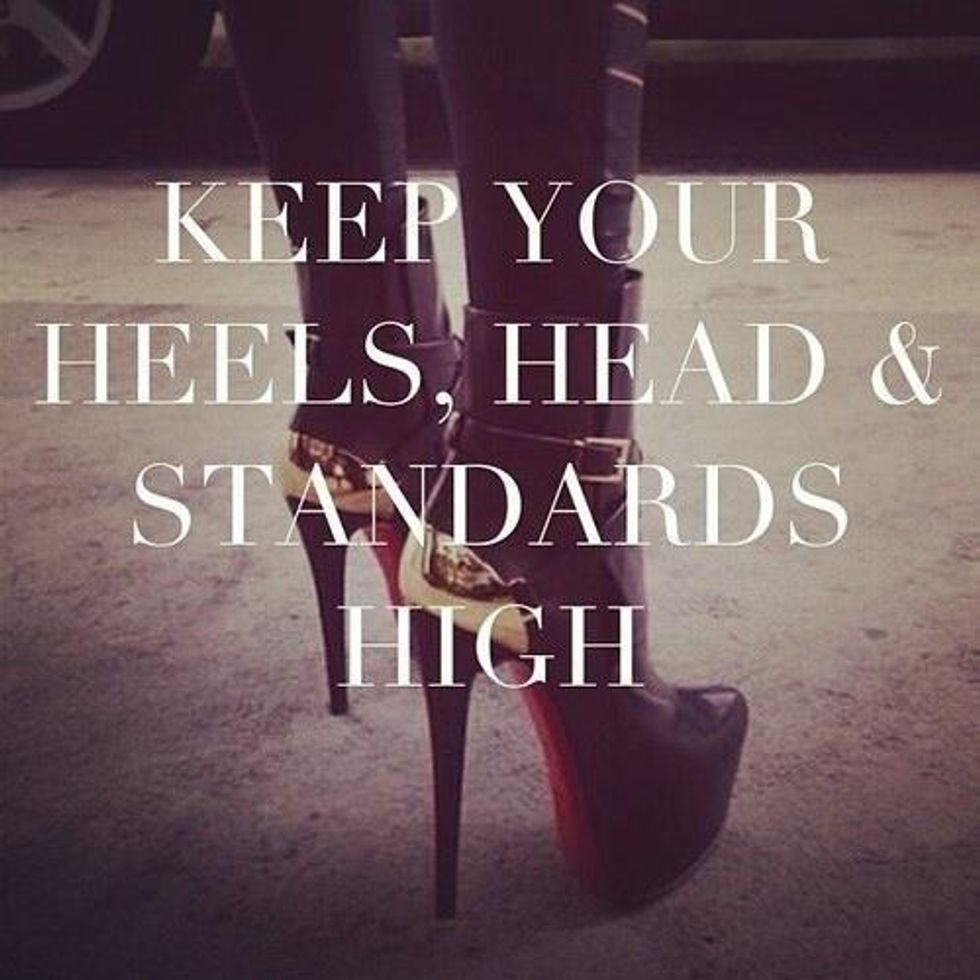 Getting ready is half the fun of going out. Get dolled up with your favorite makeup and hair products, toss on your favorite going-out outfit and high heels, and go out with your girl friends for a night on the town. Go to your favorite restaurant or bar, and embrace the beautiful, unattached woman you are!
7. Or a girls' night in.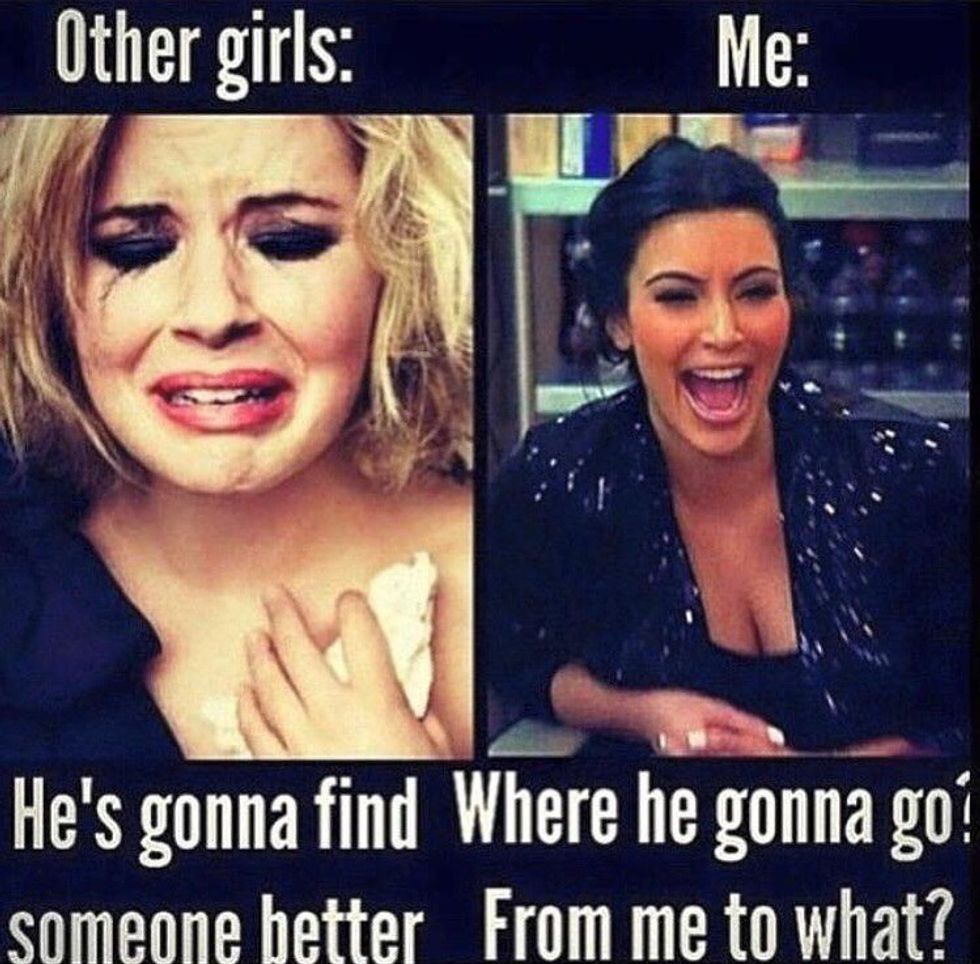 Grab a carton of your favorite ice cream, and curl up on the couch with your best girl friends. Put on a funny movie (or three) and laugh your heart out.

8. Play a fun game.

Gather around the table with your closest friends and a bottle of wine, and settle into a game of Cards Against Humanity, What Do You Meme, or What's Yours Like? I've played these games with my best friends and laughed so hard I cried. Fun games like these are a great way to lighten the mood. Laughter is the best medicine.
9. Take a trip to the local library.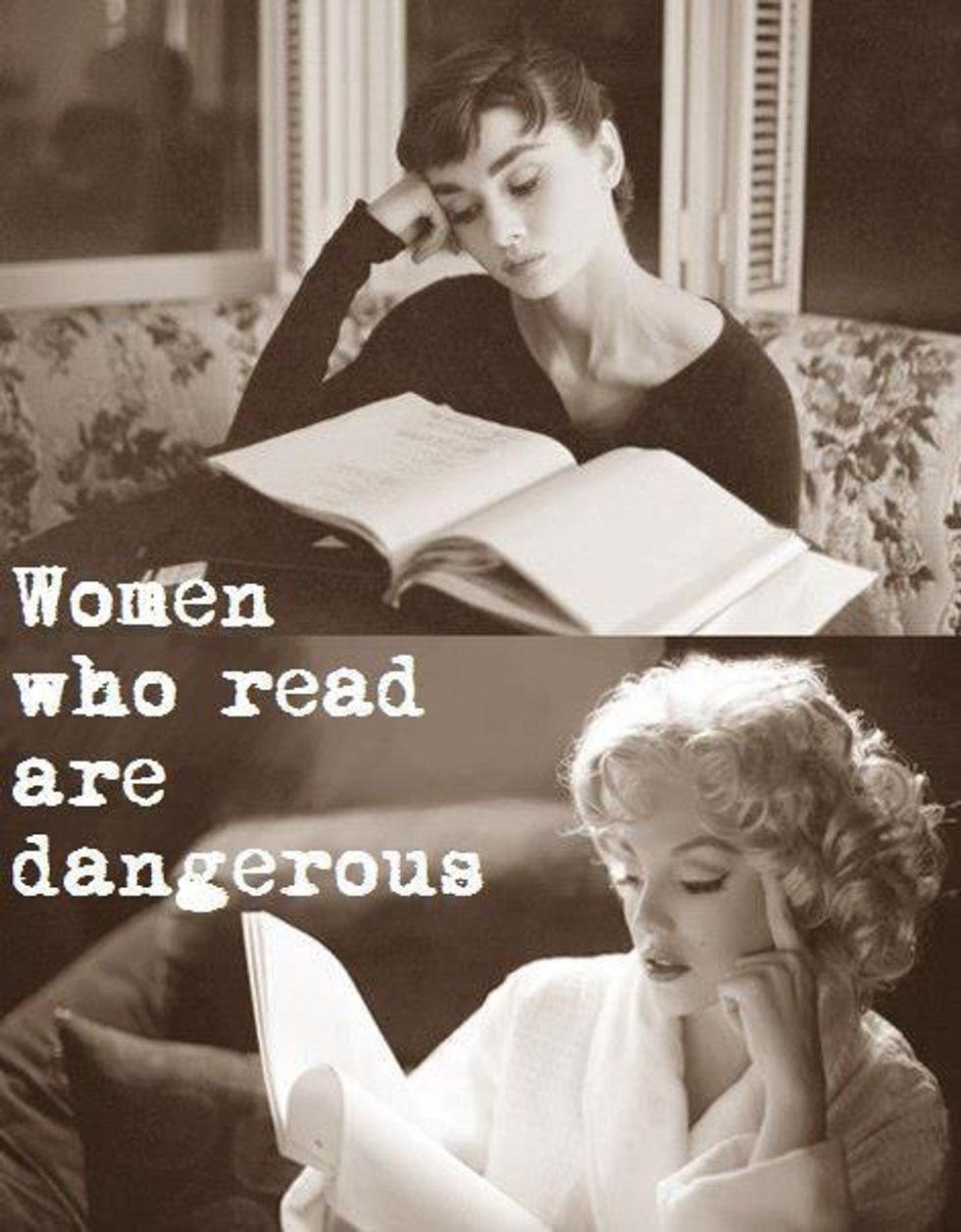 Check out some fun books from the library and escape into a world of fiction.
10. Have "me" time.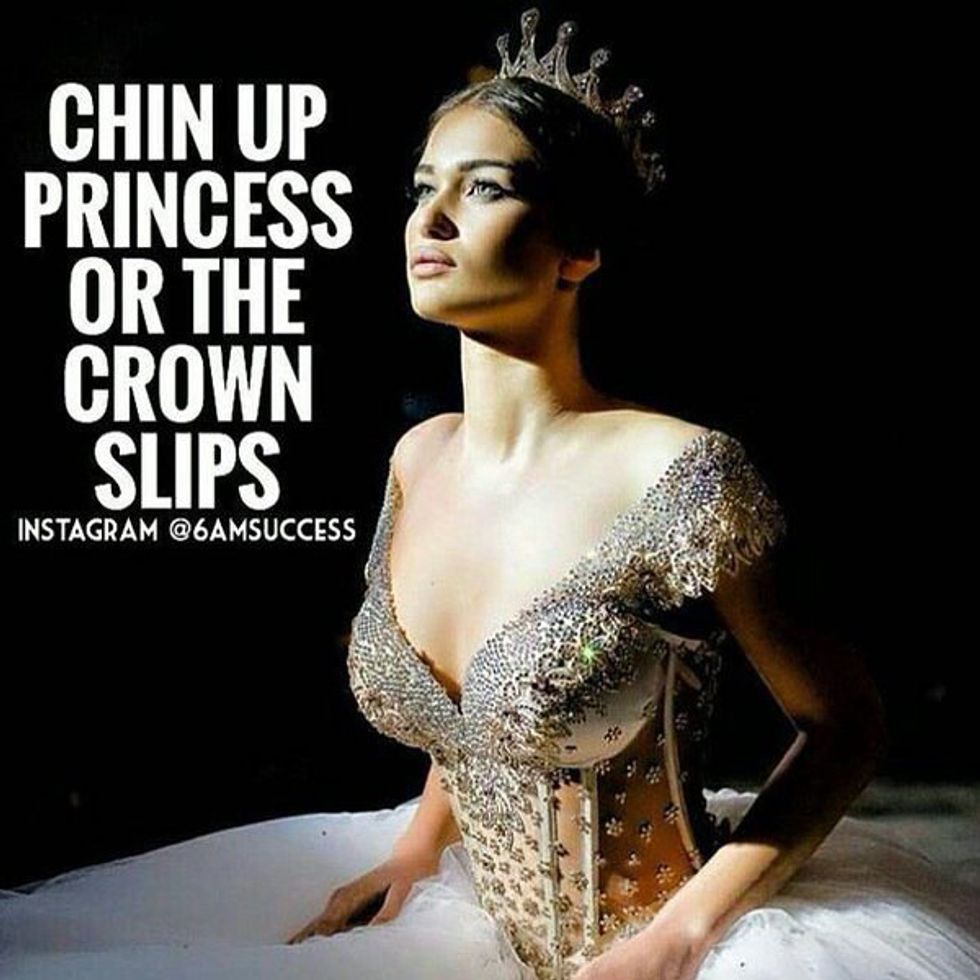 Take a hot shower, and put in a hair treatment or face mask. Recline with a good book or your latest Netflix addiction, and just relax for the night. Treat yourself like the queen that you are!
11. Call your mom.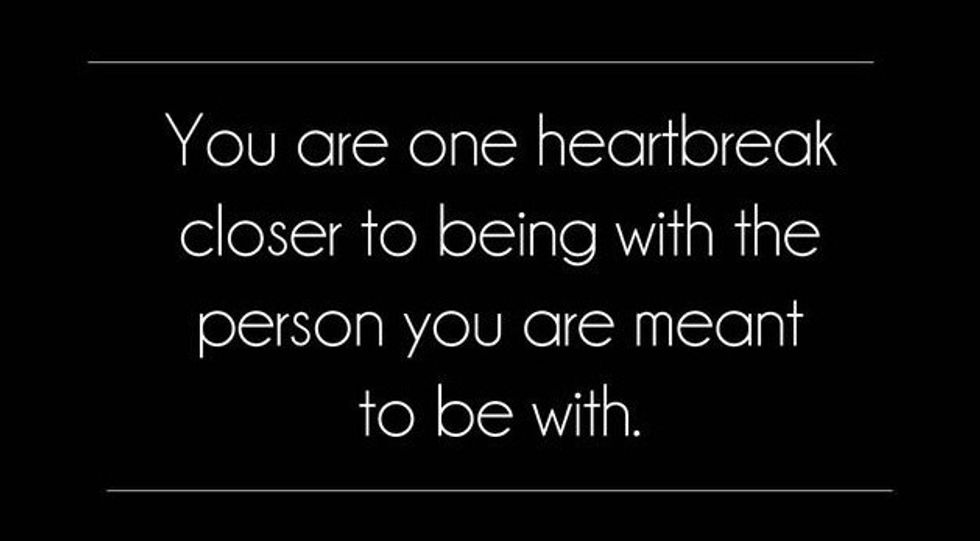 A nice phone call to your mom can work wonders, especially when you're hurting. You should never feel ashamed to reach out and ask for some help when you need it.
12. Clean your apartment.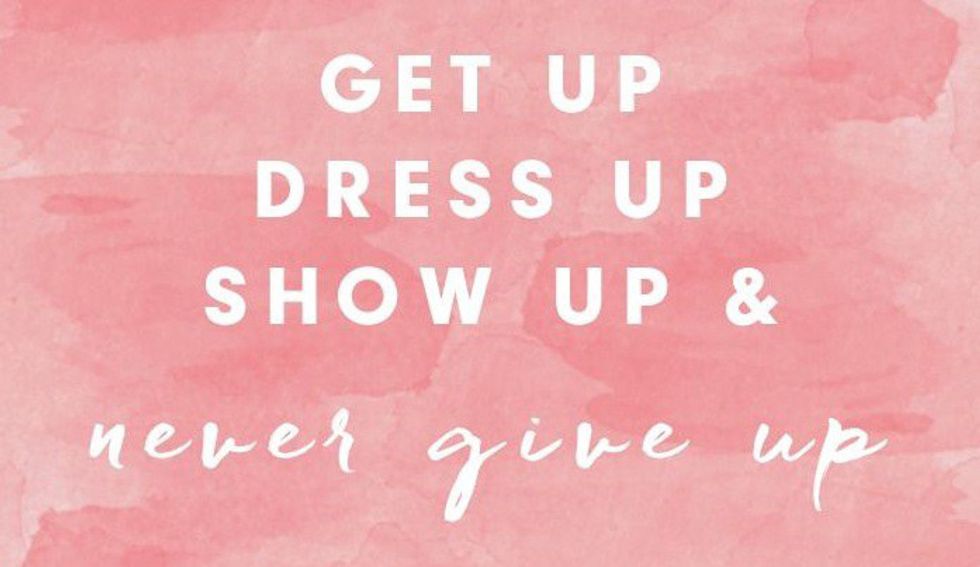 Blast some music and clean your place from top to bottom. You may be surprised how much better you'll feel.
13. Redecorate.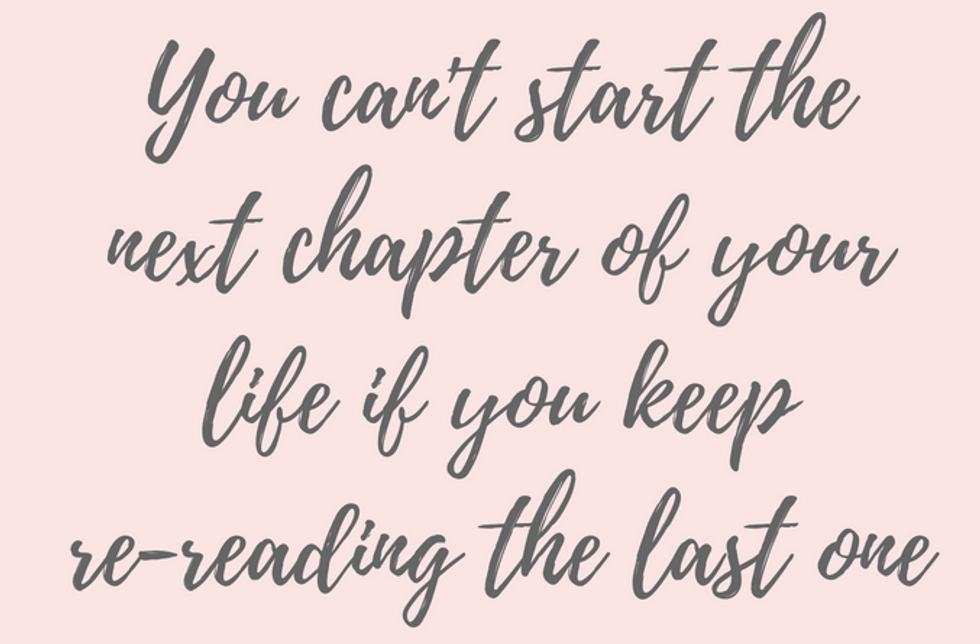 Pick out a new phone case and background. Take down old pictures from your wall and put up new ones. This will create a change in scenery, which can, surprisingly, help immensely when getting over a break up.
14. Adopt a hobby.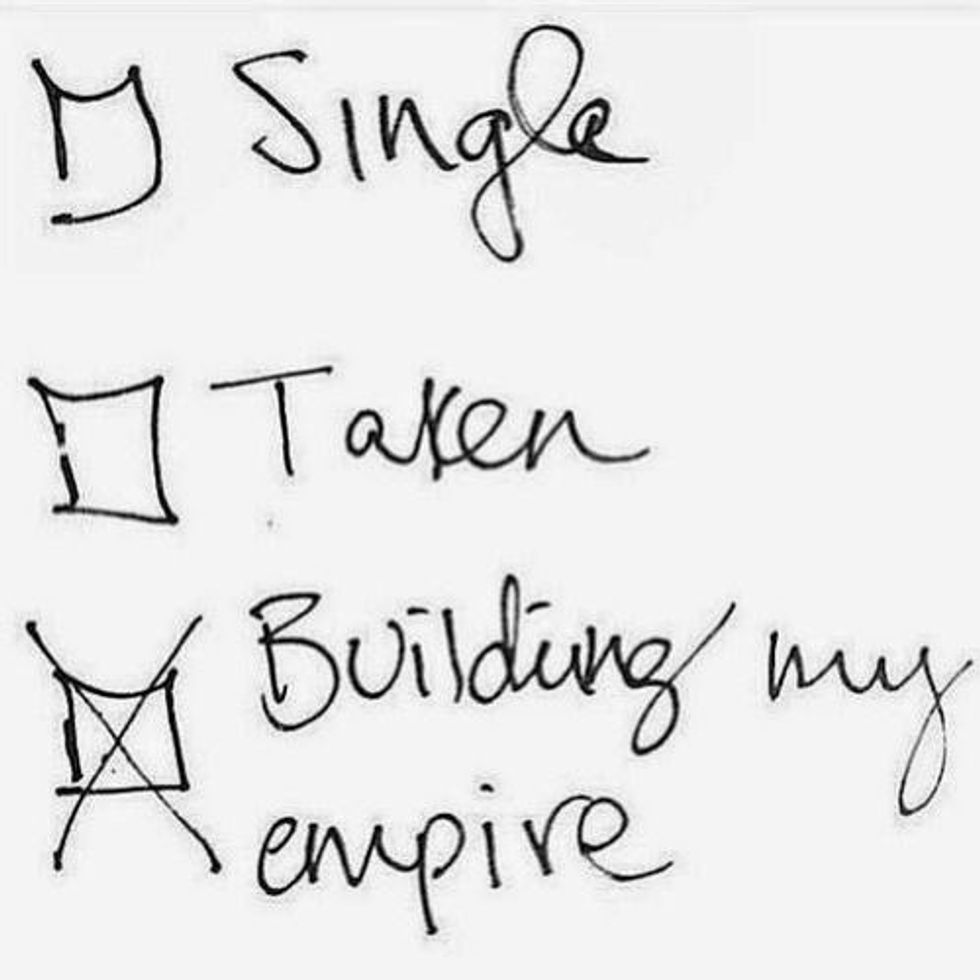 After a breakup, you find a lot more free time on your hands. Spend some time to learn calligraphy or paint. Cook and bake recipes that are shared all over Facebook, or finally attempt those crafts that have been sitting on your Pinterest forever. Trying something new is fresh and exciting!
15. Reconnect with old friends.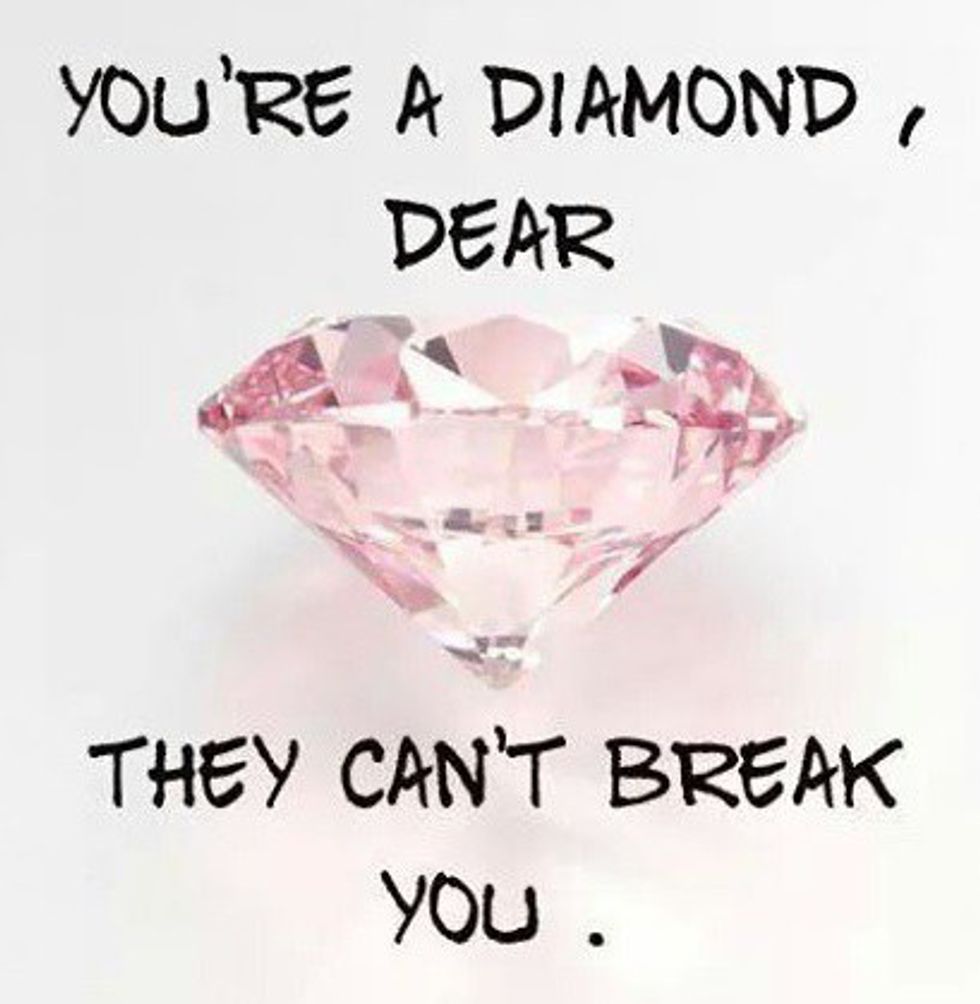 Take advantage of your free time to call up friends you haven't seen in years. They'll be thrilled to hear from you, and you can catch up over coffee or lunch.
16. Work out.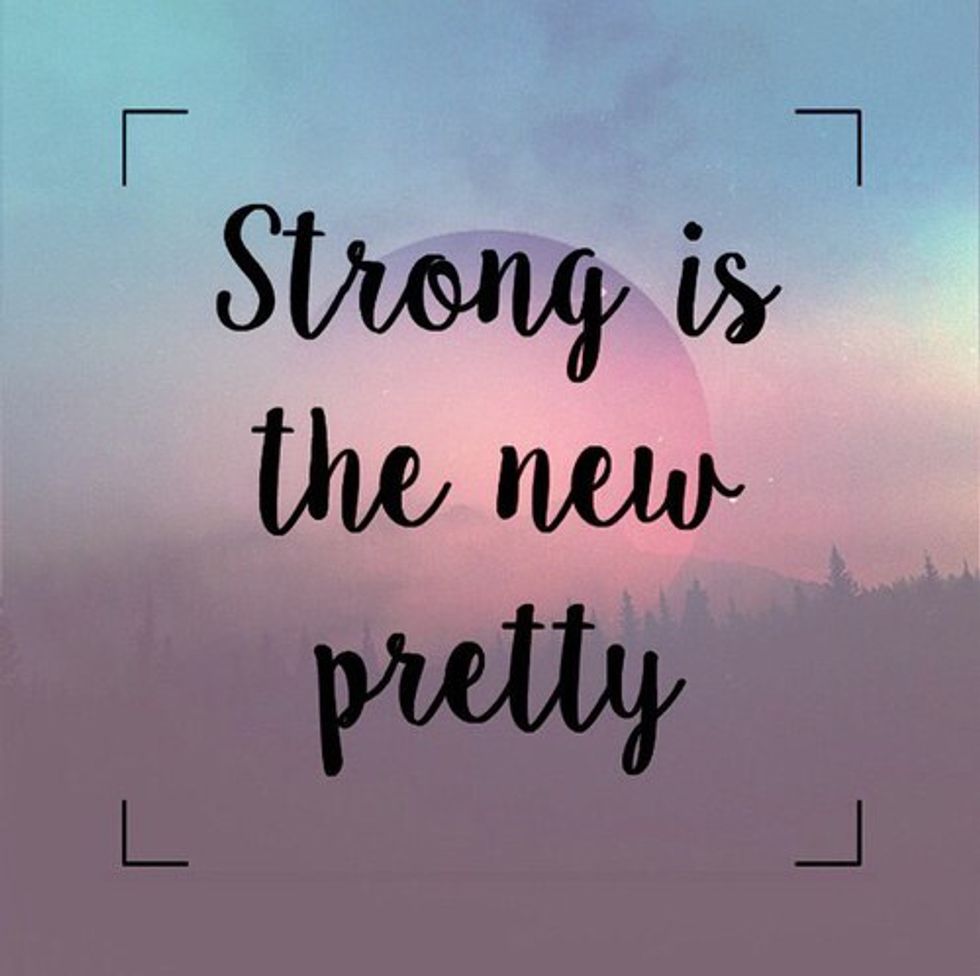 Join a gym, take up yoga, or go for a run around the block. Endorphins released during exercise are good for the mind and body.
17. Take a class.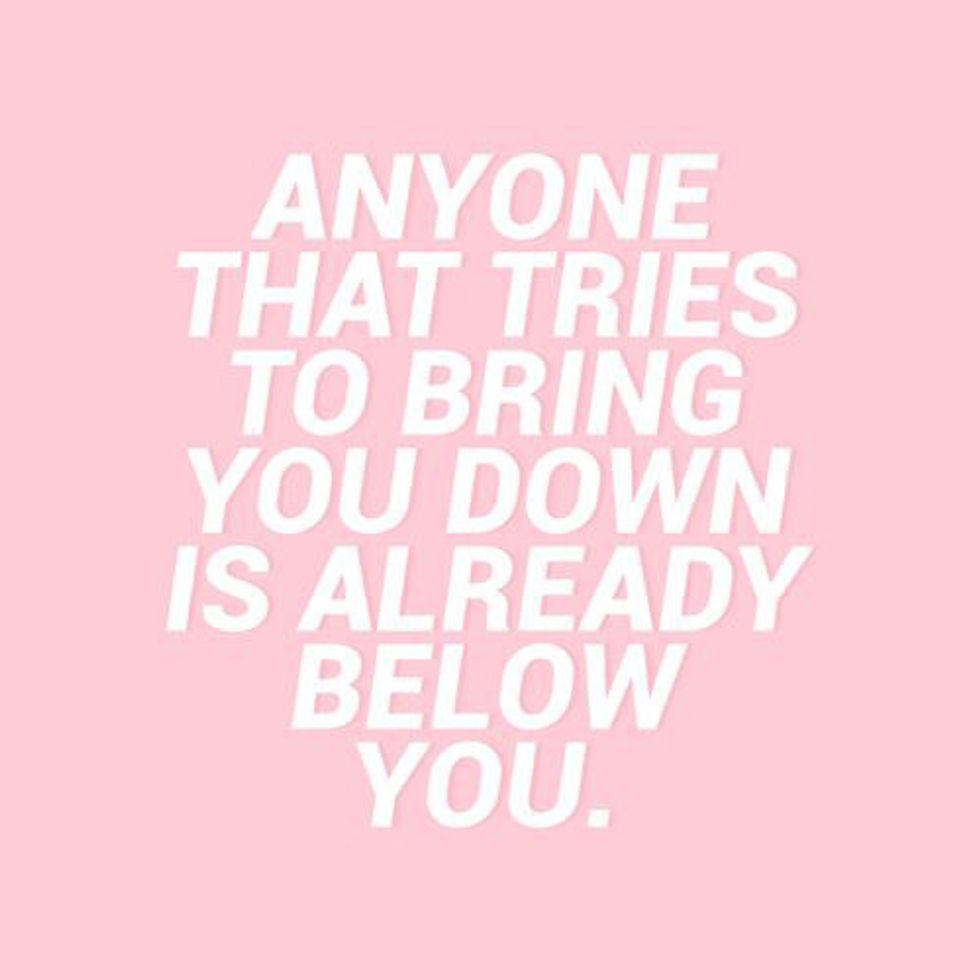 Take a local cooking, dance, or pottery class. Find something that interests you and try it out! You'll have fun, learn some things, and make some friends.
18. Spend an entire day at your favorite place.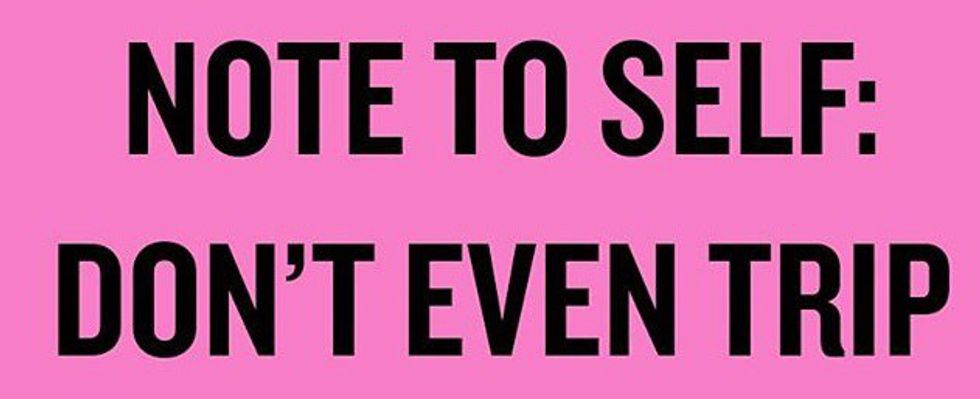 Whether it be the beach, the mall, or your favorite hiking trail, take a warm Saturday to just go and spend the whole day there. Do what makes you happy.
19. Get back out there.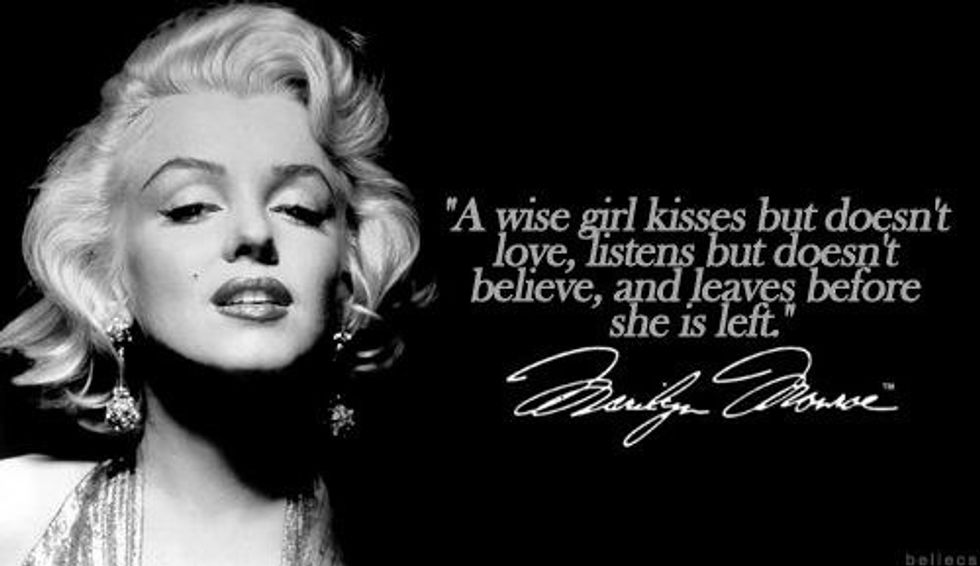 When you're ready, get back out into the dating game.
20. Never forget to love yourself.