SWEETWATER, Fla.-- A walking bridge connecting the Florida International University (FIU) campus to its neighboring city of Sweetwater collapsed Thursday onto the traffic below. Police have reported the at least six deaths as search efforts continue.
The bridge was an innovative and expensive project that used accelerated construction methods. Construction of the bridge's segments was completed on the campus. On Saturday the final piece of the bridge was installed, and the construction crew was still working on the overpass when it collapsed.
The engineering companies FIGG and and Manilla Construction Management (MCM) were the builders of the bridge. An engineer from FIGG had reported cracks in the structure on Tuesday to the Florida Department of Transportation (FDOT). In the voicemail, the engineer didn't refer to the cracks as a safety threat.
Sen. Marco Rubio (R-Fla.) tweeted late Thursday night that the suspension cables on the bridge were being tightened when the collapse occurred.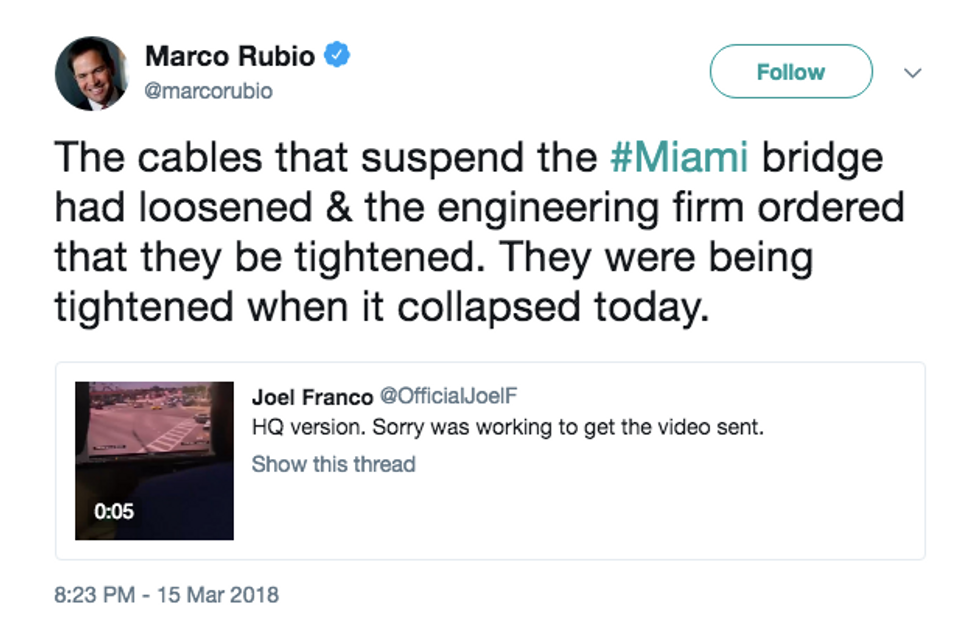 Police rushed to the scene and started the rescue process for victims trapped in cars beneath the rubble.
"We have a national tragedy here on our hands with the collapse of this bridge," stated Lopez at a news conference at the scene on Thursday.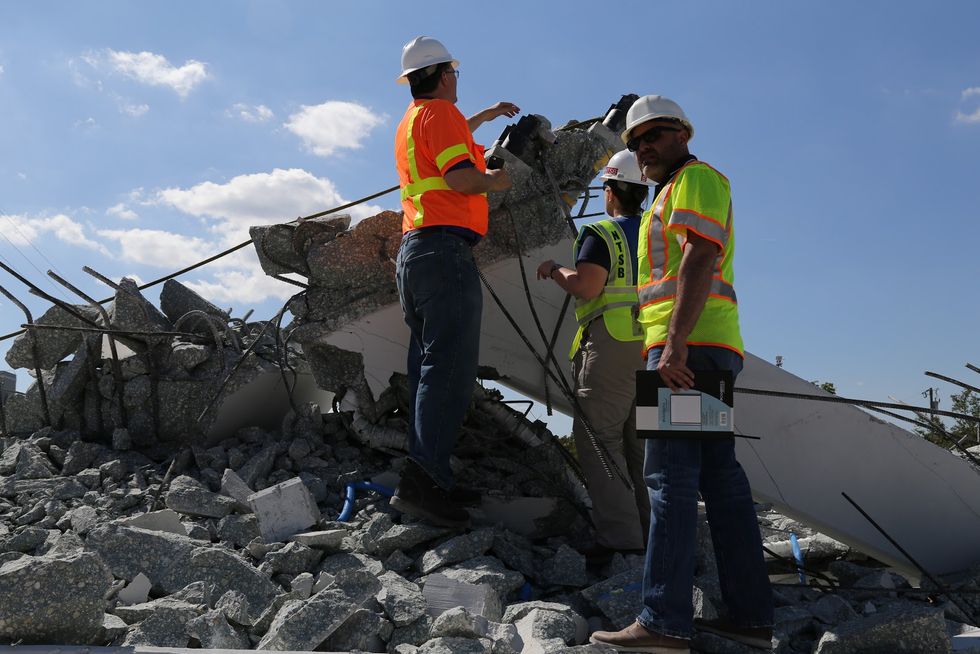 As days passed, police stated that what was a rescue effort had become a recovery project. The last of the victims were recovered from the rubble on Saturday night. Miami-dade county police announced that the final death toll stands at six people.
Police have released the names of the deceased. Rolando Fraga Hernandez, Alberto Arias, and Oswald Gonzalez were trapped in cars beneath the bridge, and they were the first to be recovered. Navaro Brown was a crew member working on the structure as it collapsed. Brandon Brownfield was the last of the victims to be recovered from the cars Saturday night.
Among the victims was an FIU student, Alexa Duran, a Political Science major. The mayor of Sweetwater, Orlando Lopez, spoke at a press conference Friday about the accident and FIU victim, "My heart and condolences and sadness goes out to the victims."
Federal investigators from the National Transportation Safety Board were at the scene Thursday. The recovery team and NTSB worked together to carefully remove and preserve the rubble in order to maintain evidence.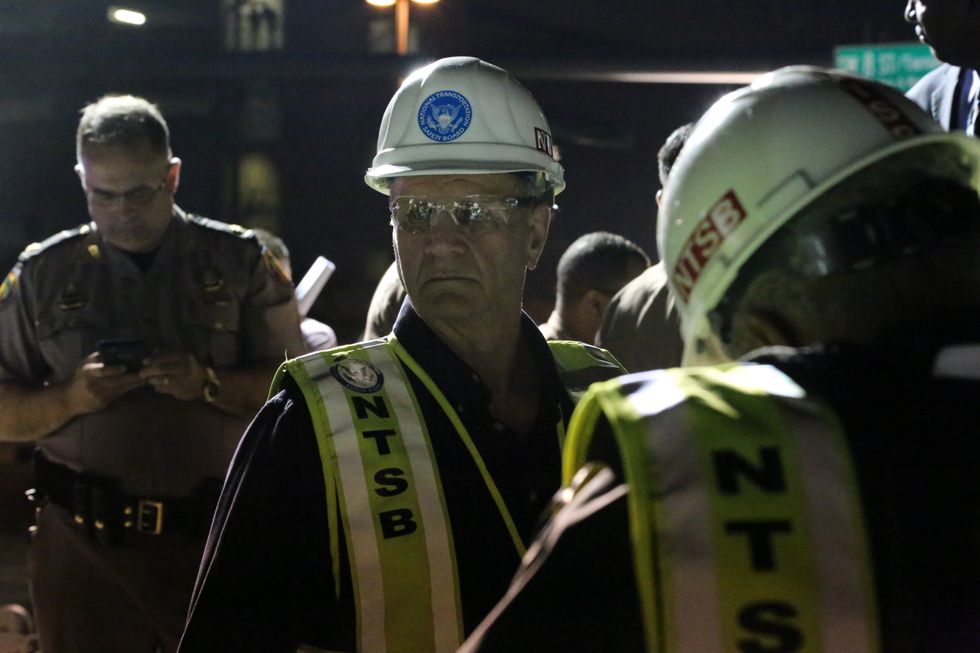 Robert Accetta, the NTSB agent in charge of the investigation, held a press conference with the chairman of NTSB to discuss their efforts.
"A crack in the bridge does not necessarily mean it's unsafe," said Accetta.
The cars recovered from the scene are being held for examination. The investigation of the cause of the collapse is ongoing. As is the investigation into the unanswered voicemail of the FIGG engineer to the FDOT.