During the 2016 elections in the United States, several issues were raised. The country was split in decision making and there was a lot to digest. Sometimes, there were difficult things to swallow. From Mr. Trump's disparaging views on minorities to Mrs. Clinton's attempt to shatter the glass ceiling to her very public email investigations. The country took a hard hit on Nov. 8, election night, though, really, it was bound to happen with either candidate.
The facts were there for Americans. One of these facts is that Donald Trump and Hillary Clinton were close to tying for the presidency. Clinton took 228 of the electoral votes while Trump took 290. Another fact is that the majority of polls, analysts and journalists never predicted Trump's win over Clinton. The numbers were there: Clinton had the popular votes by 48 percent, as well as a greater number of votes from millennials, yet Trump managed to overtake her and win the majority of votes in major states such as Florida. Republicans winning the majority in the US Senate and the House helped also.

The results of the aftermath in these very moments are that of a split country. The fact is that there are millions of people a lot more afraid to walk outside and into a racist, misogynistic, fear-inducing America. Muslims are afraid to wear their hijabs in public. Immigrants and their families in fear of the cruel reality that faces them.
The LGBTQ+ community is afraid of what freedoms they will have to give up and what violence and torture they will have to deal with when just yesterday they were fighting to be accepted.
A majority of women are being undermined and not at all respected as powerful forces. Instead, they are seen as not enough, not enough to be equal in a male-ruled institution even when they are more qualified than their male opponents. This is only magnified with a commander-in-chief that does not care about them or like them unless he's scanning them as objects or attempting to grab them like they are mere toys of satisfaction. Then there's those who are constantly belittling women or trying to lower the howls of their voices.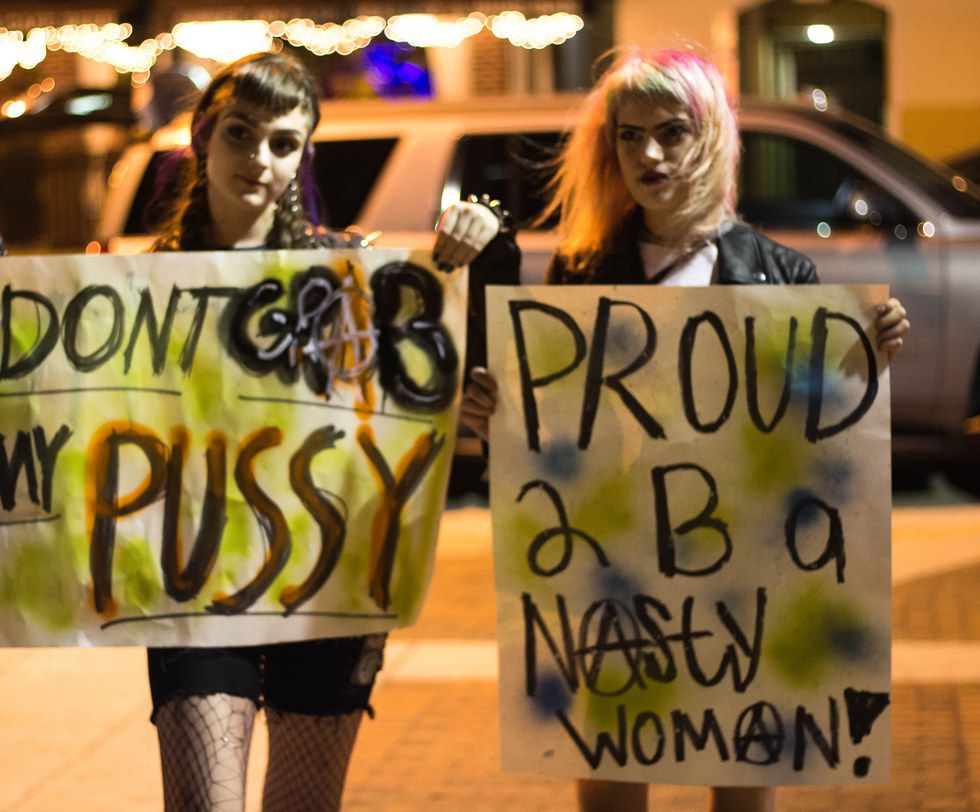 The facts are that the new president-elect carries with him a wave of hatred. People are raging in the streets from small towns in Orlando, Fla., to the crowded streets of New York City, to Los Angeles in peaceful protests. They're yelling and chanting "not my president!". They're in tears, begging to have their voices heard and their freedoms kept.
They're ashamed of having a man with no political experience, who is accused of rape, who has based his entire run on racist, violent and misogynistic views as president of one of the most powerful countries in the world. Others are setting aflame America's symbols of freedoms because Trump is everything we should fear and reject in a male role model. The fact is that bullying now is doing ten times the damage that it used to. There are children in middle schools and high schools being put down for their race, religions and sexualities. These are people filled with heartache afraid to be themselves in a country that promises them they can.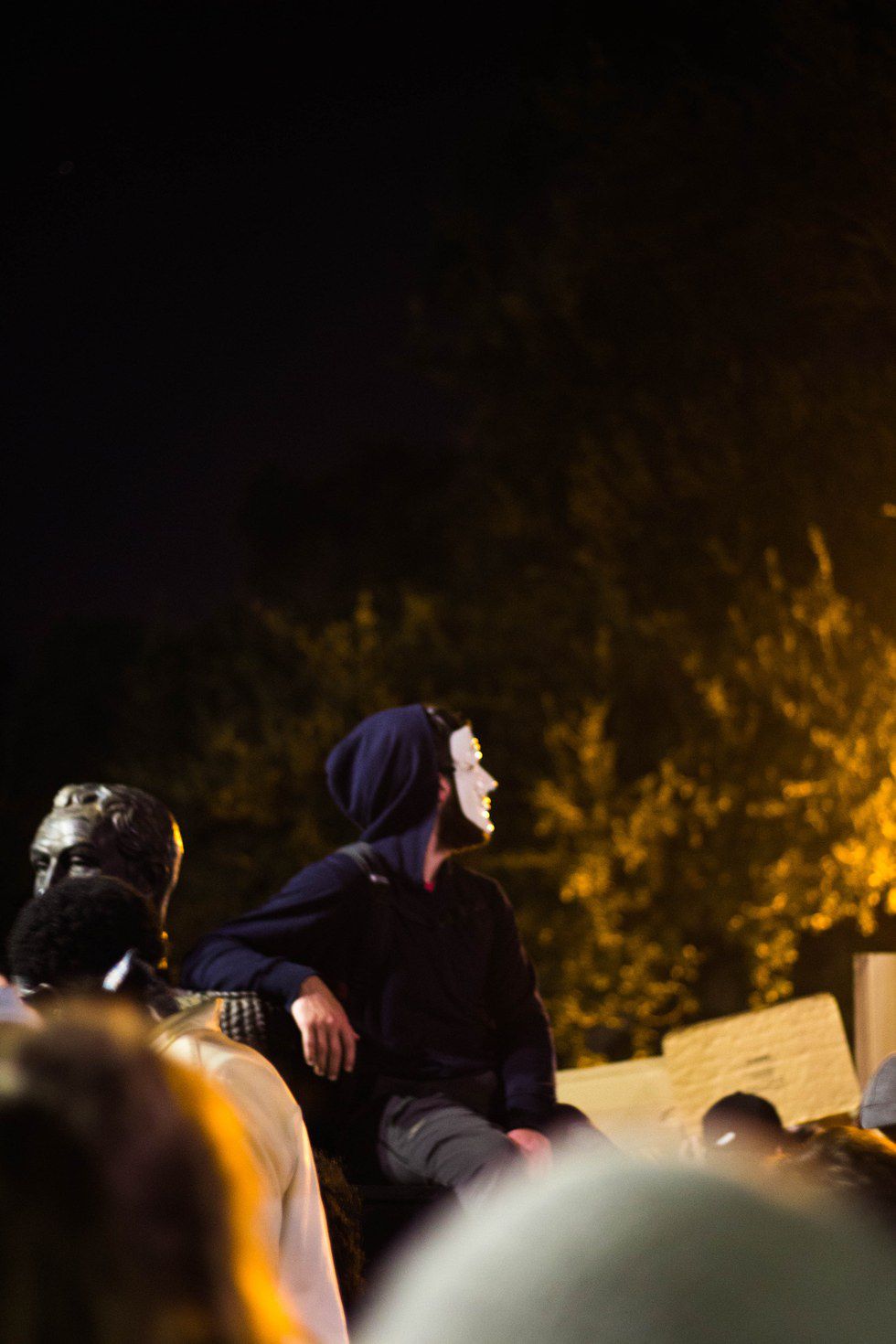 The most important fact to remind ourselves of in these difficult times is that we need to sew the divide to bring healing to a nation. To acknowledge but not accept a mindless presidency full of hatred for its "fellow Americans." To reject the notions that this country has given into misogyny, racism and fascism.
To keep fighting for what is right against a greater evil. To bring aid to those who needs us most. To stand side by side with one another: our Muslims, our citizens of color, our immigrants, our LGBTQ+s and our women. We need to seek to unify again. To believe that the glass ceiling can be shattered; that our rights as humans are still able to bloom and prosper. To fulfill the phrase that, for so long, has been the motivating force behind all fights for the rights of humanity: "united we stand, divided we fall."
Let's learn how to stand as a nation again. To remind ourselves that because this is our present, it won't be our future.
"He is the present, sadly, but he is not the future. You are the future. Your strength is a million times his. We will acknowledge his result, but we will not accept it. We will overcome it, and we will defeat it." said the writers of ended sitcom "Parks and Rec", writing as one of their characters, politician Leslie Knope in a letter to Vox.com.