Just this past weekend, I received another crime warning email from the UW Madison police department with the subject line, "Man with knife." Not really what you want to see, right? Well, just weeks before in my dorm, Sellery Hall, swastikas were drawn on the door of a Jewish boy. According to the university, there were 22 incidents of hate crimes reported last semester and not just for anti-Semitic crimes. Even more recently, a student was arrested in the middle of his his Afro-American Studies class in front of his professor and his classmates for allegedly spray-painting anti-racist messages across campus. This has stirred the begging question, are the police prompting that the university cares more about graffiti than bigotry?
With all of the hate going on in the world, it is important that we shed light on the positivity that exists as well. Here are some genuine, random acts of kindness that will remind you that good does really exist.
1. A barber from New York, Mark Bustos, spends his Sundays giving free haircuts to the homeless.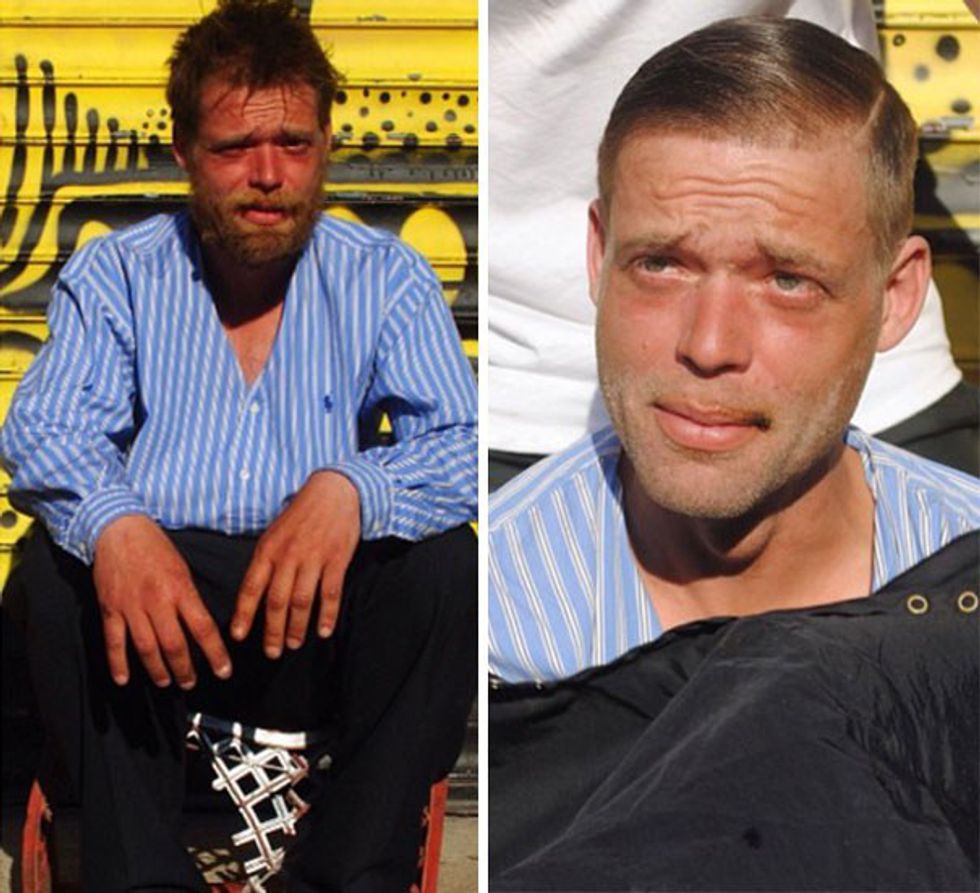 2. When Yaovi Mawuli discovered a classmate being bullied for his worn out sneakers, he gave him a brand new pair of Jordans.

3. Despite being bullied for the two years, 8-year-old Christian McPhilamy committed to growing his hair out for cancer patients. He was able to donate his locks of hair to the Children With Hair Loss organization.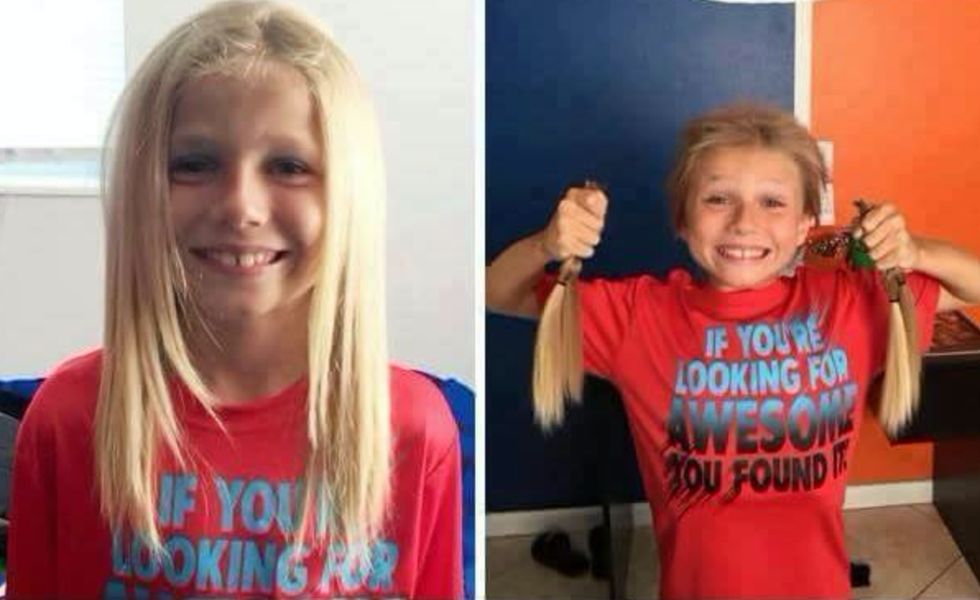 4. Paul Henson deserves the father of the year award for his response when his son, Caiden, wanted to be a Disney princess for Halloween.

"Anyone that knows us knows we generally, to an extent, let Caiden make his own choices. Well, he has decided on a Halloween costume. He wants to be Elsa. He also wants me to be Anna. Game on. Keep your masculine bullshit and slutty kids costumes, Halloween is about children pretending to be their favorite characters. Just so happens, this week his is a princess," Henson captioned on his Facebook page.
5. CNN anchor Anderson Cooper stepped out of his role as a reporter to save a young Haitian boy in the midst of a looting chaos.

6. The West Catholic's robotics team gave preschooler Harmony Taylor the best Christmas present when she was born without a hand.

The team used a 3D printer to build a functional robotic hand that they then gave to Harmony. "I'm going to paint the nails pink," she said.
7. At the funeral of Private Kevin Elliot, who was killed during a battle with the Taliban in Afghanistan, his best friend Barry Delaney honors the pact that if one of them dies, the other has to wear a bright green dress to the funeral.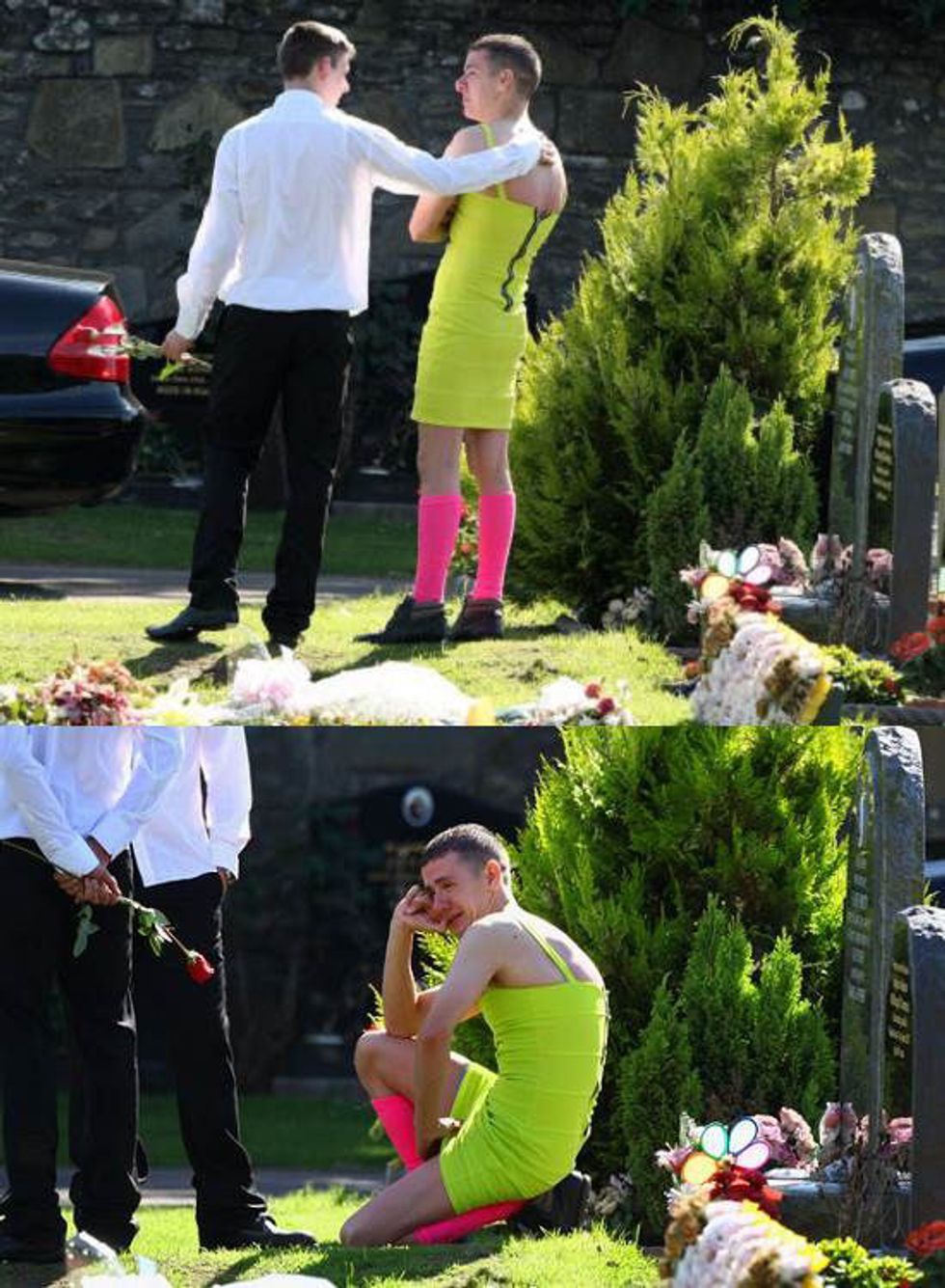 8. 5-year-old Tatum Raetz graduated kindergarten three days after her father was killed in line of duty. She was able to still feel his presence when 300 Phoenix officers stood in his place at the ceremony.

9. This soaked man protecting a disabled woman shows what friendship really is.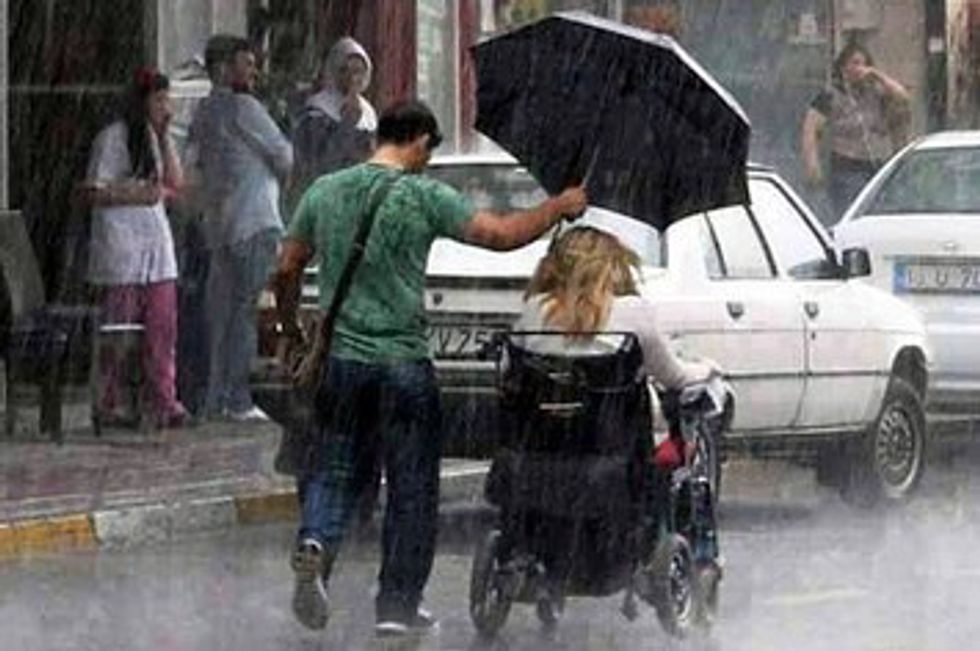 10. These soldiers served as a bridge to save villagers from recent flooding.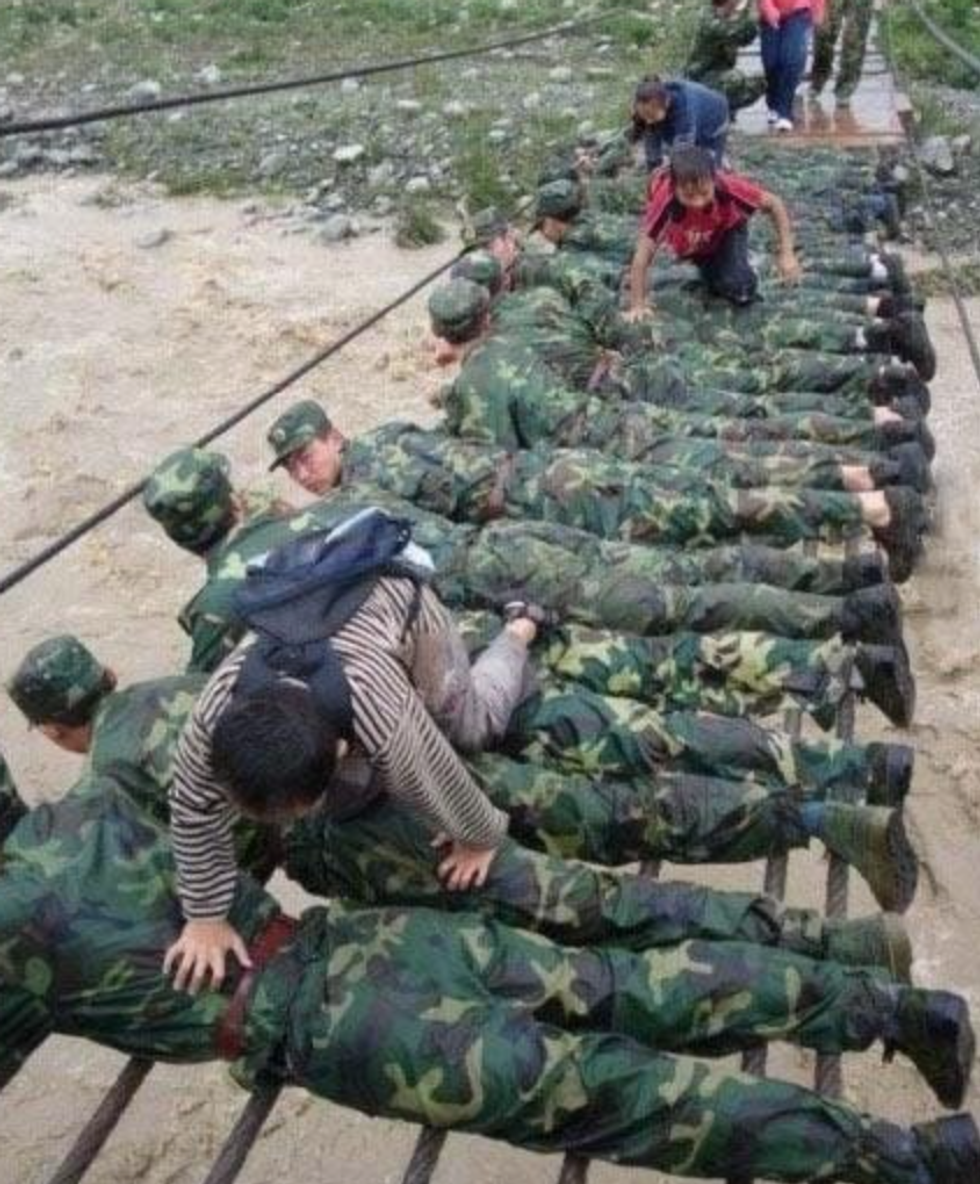 11. 9-year-old Hailey Fort builds mobile shelters for the homeless and plans to grow 250 pounds of food for them in her garden. You can contribute to her GoFundMe here.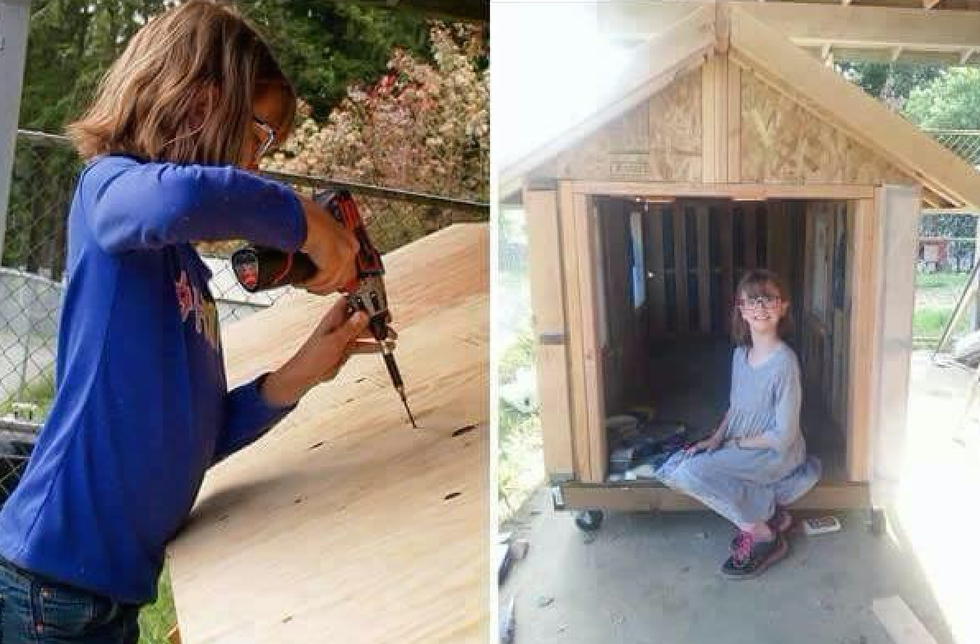 12. When this little boy discovered some of his classmates were not able to eat because they had no lunch, he asked his mom if he could bring them some of his own.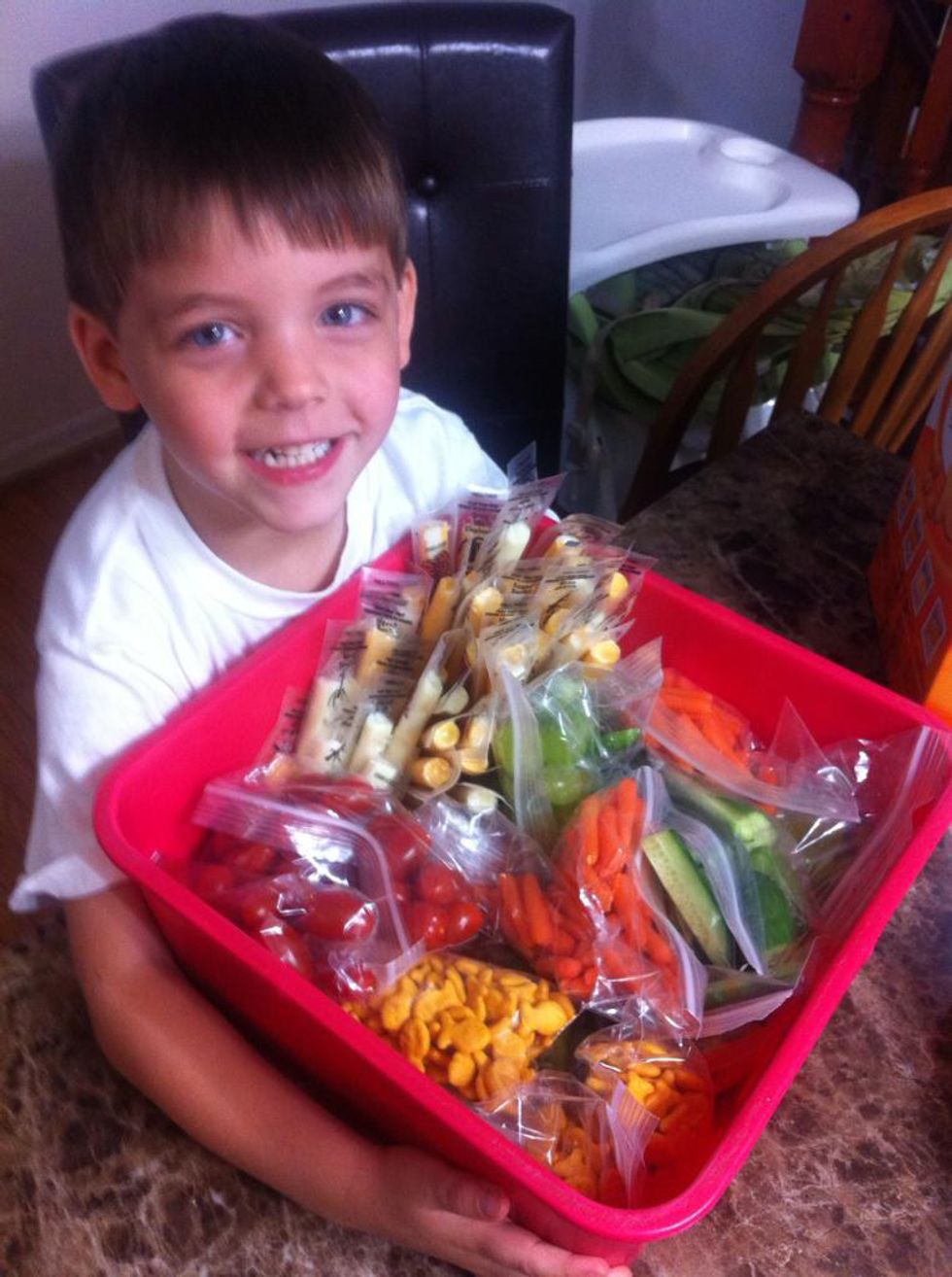 13. After merely six weeks, father Nathan Steffel lost his baby girl, Sophia, to a hepatic hemangioma in her liver. All the grieving the father wanted was a photo of his daughter without her tubes to remember her by. The internet delivered.

"Since she was in the hospital her whole life, we never were able to get a photo without all her tubes. Can someone remove the tubes from this photo?" Yes, yes they can.
14. When these two men received the wrong text message regarding a birth announcement, they decided to welcome the new baby to the world.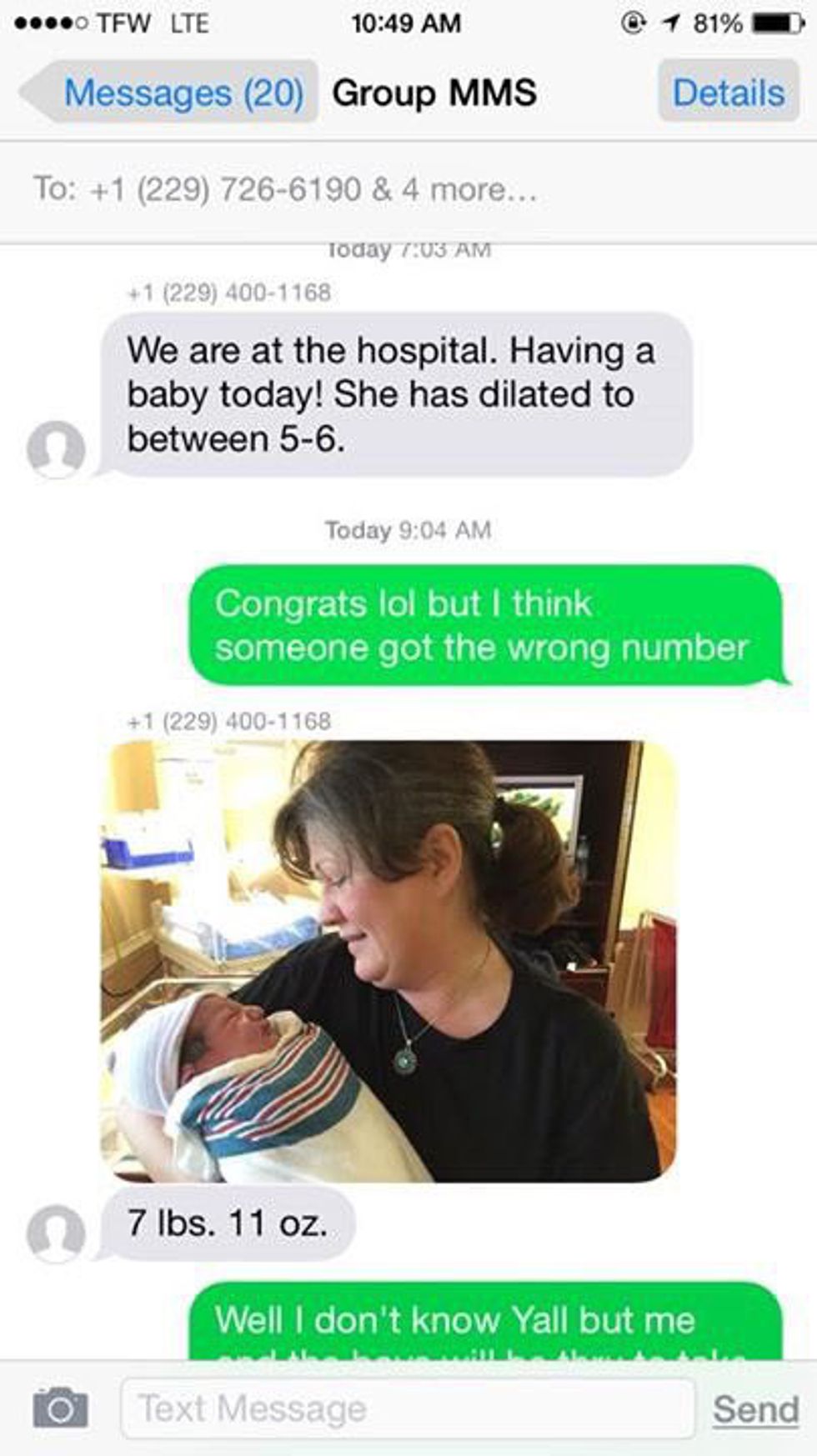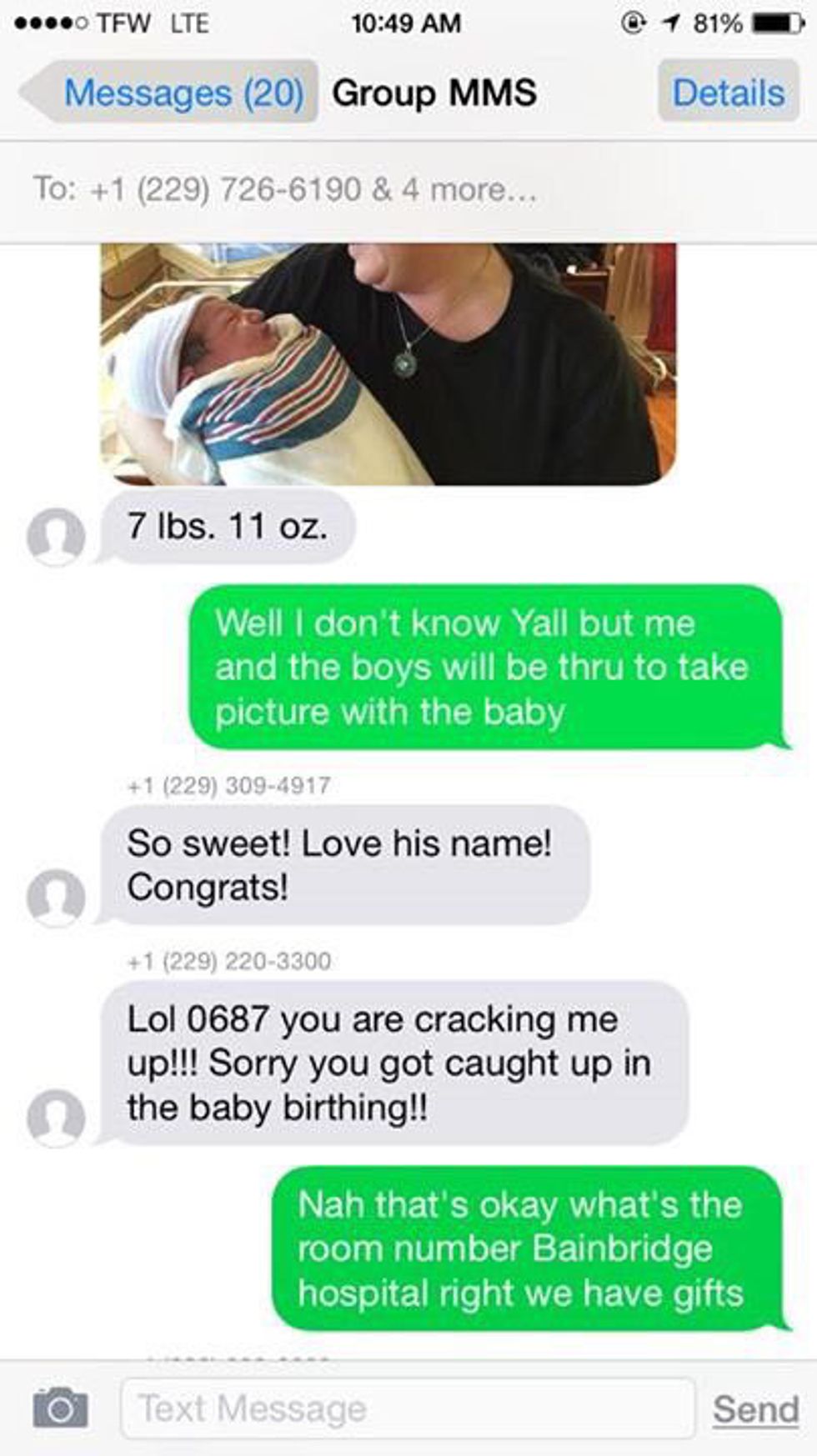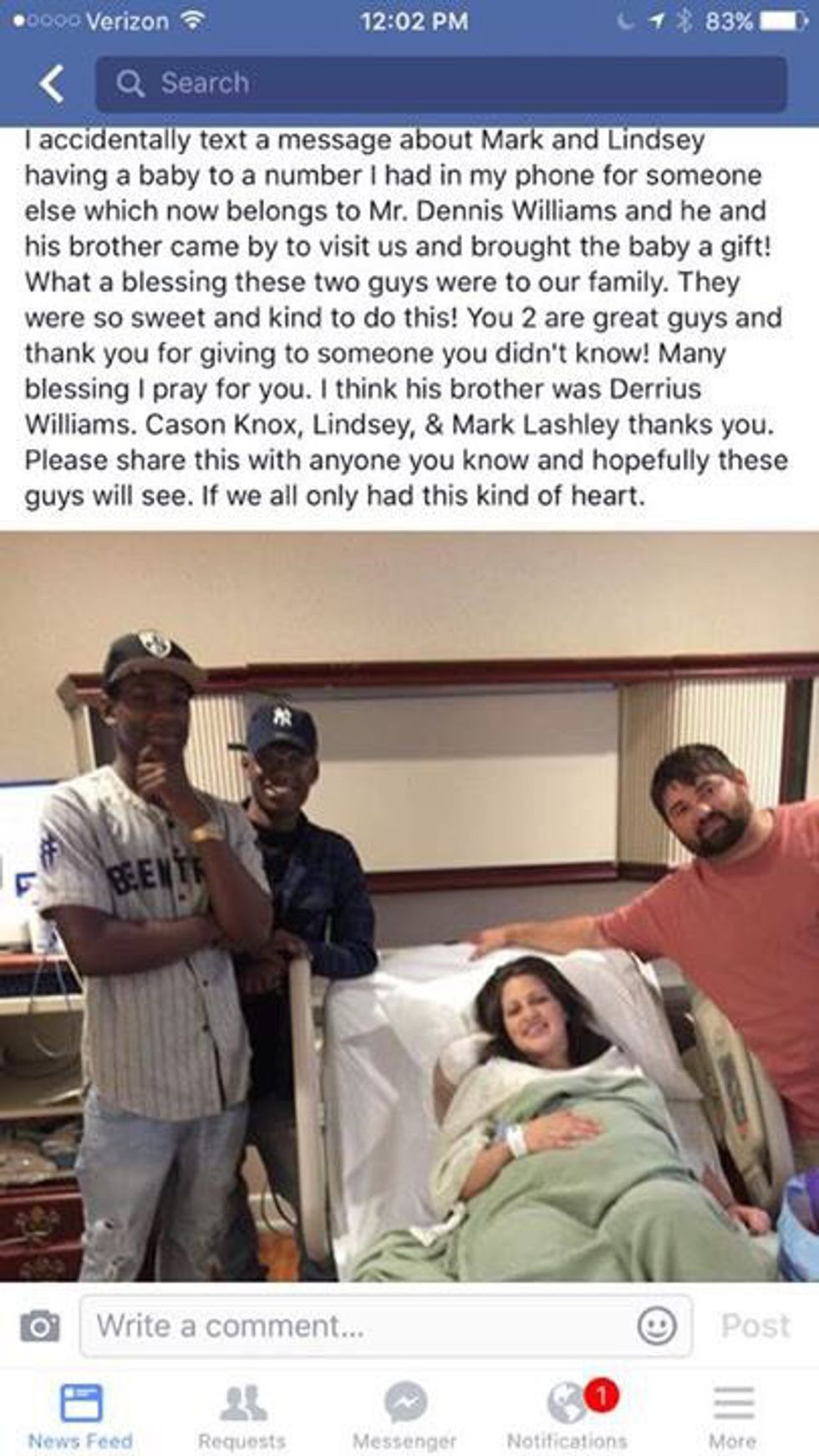 15. A man takes his terminally ill dog, Poh, on a "bucket list" adventure around the country.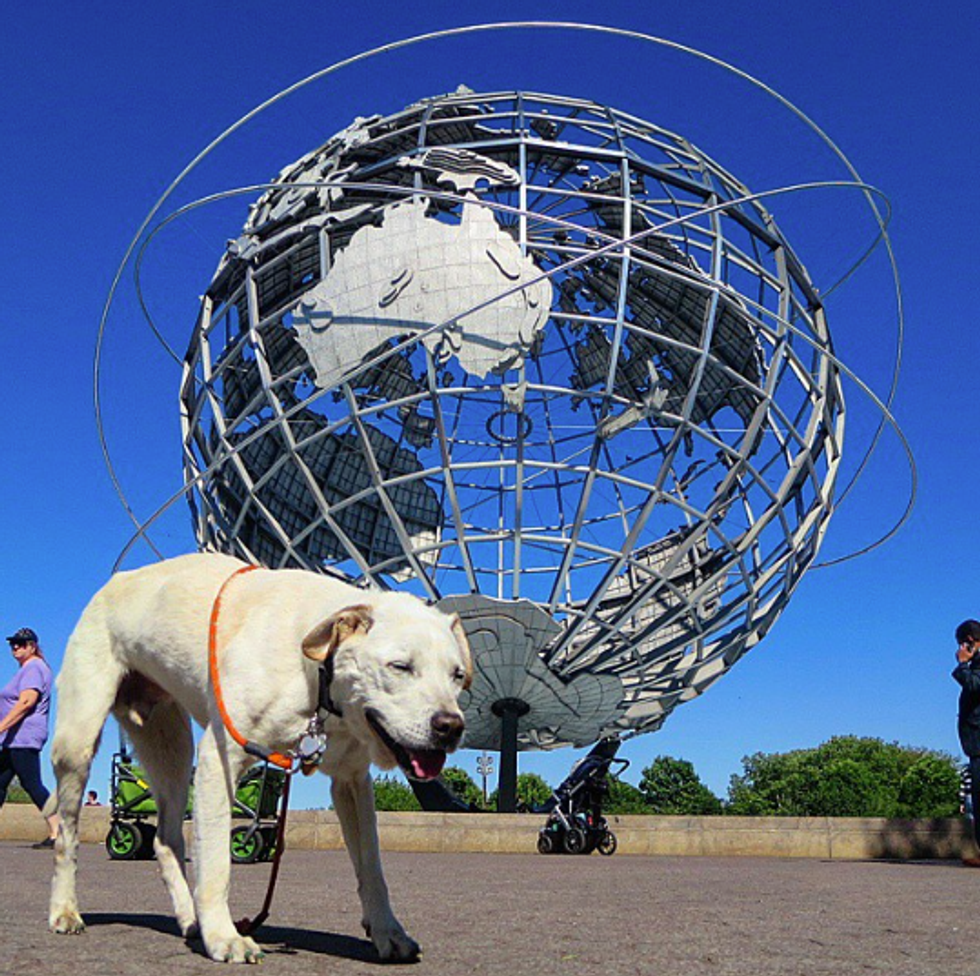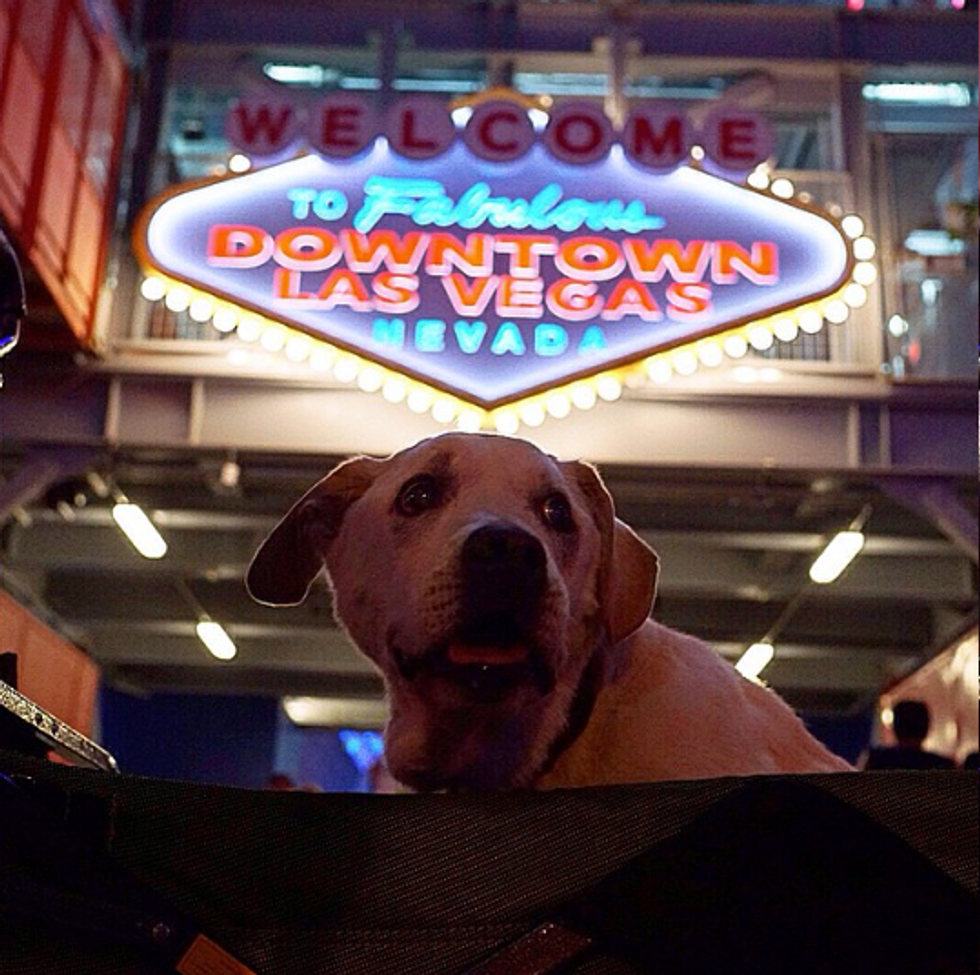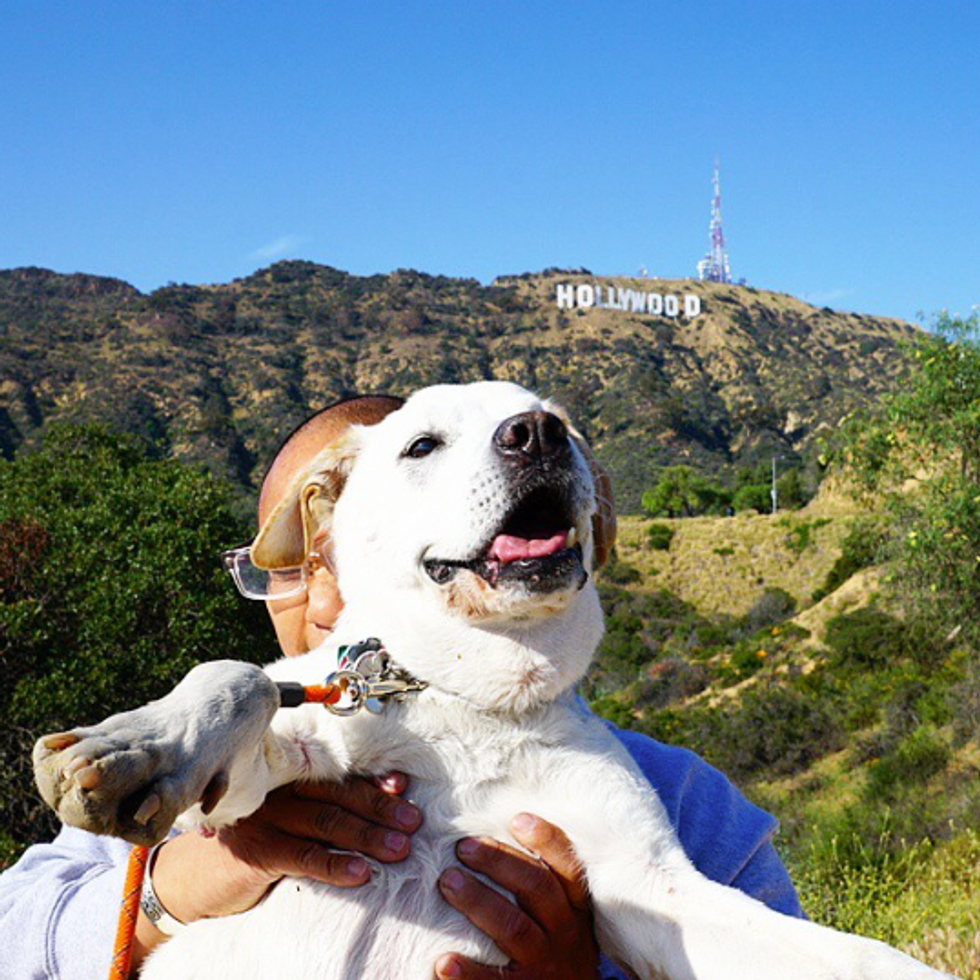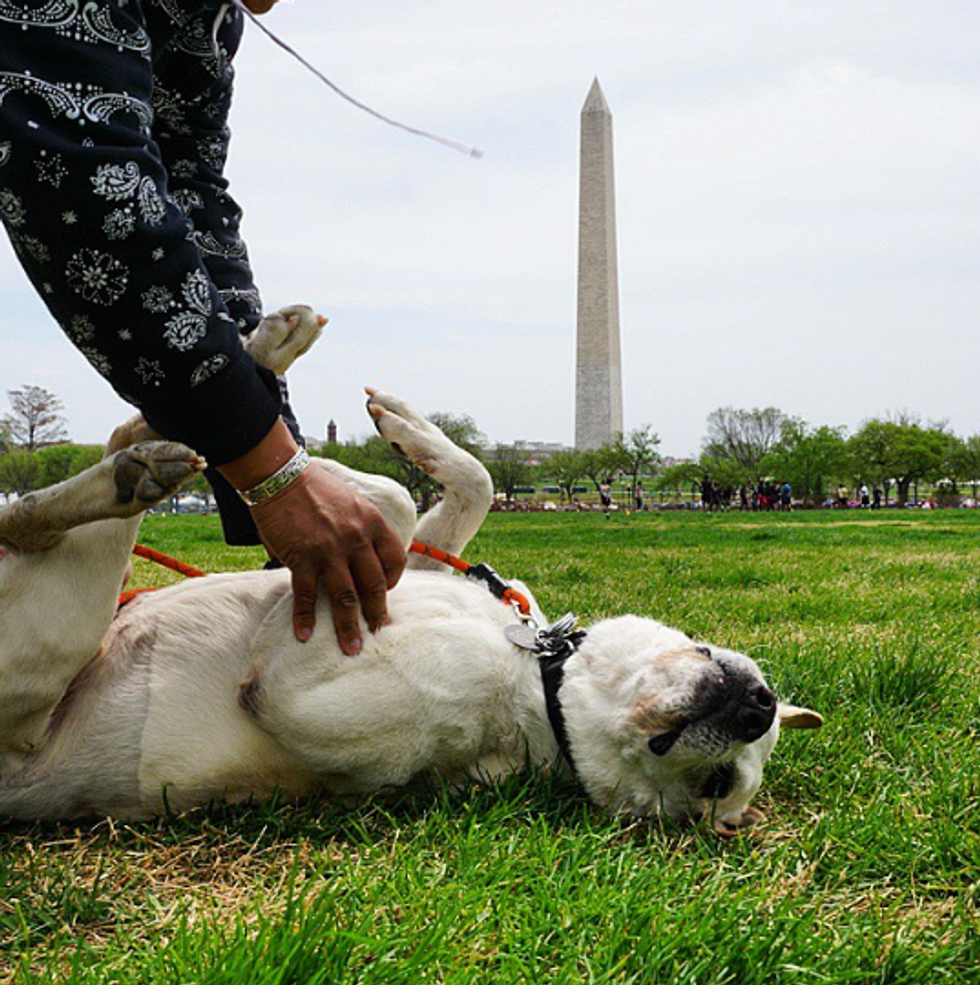 16. Nicholas Winston organized a rescue operation that saved the lives of 669 Jewish Czechoslovakia children from Nazi death camps. He doesn't know they are sitting next to him.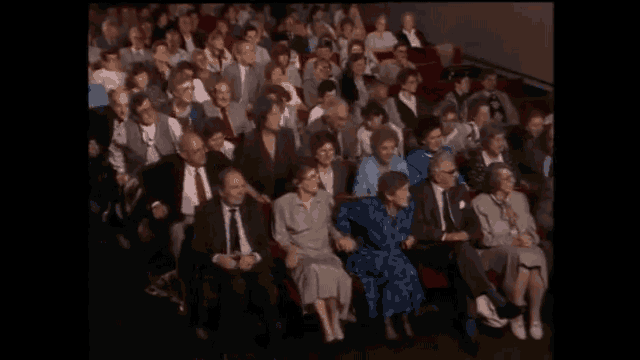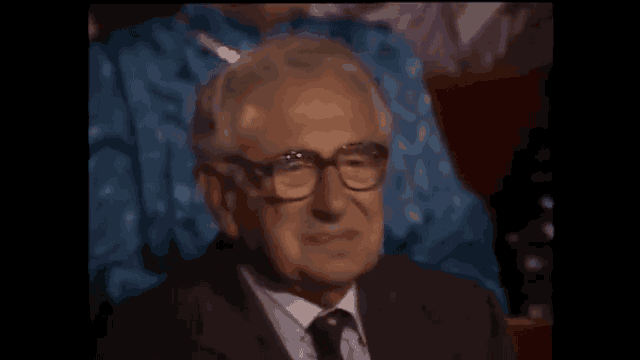 17. Joey Resto was taking the train back home in New York City when he noticed a homeless man shivering from the 45 degree weather. He literally gave him the shirt off of his own back.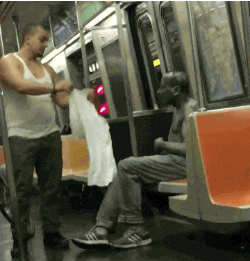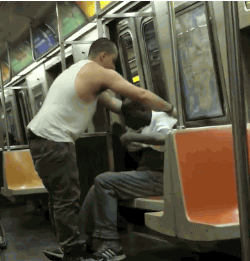 18. Officer Norman patrols inner city neighborhoods to ensure safety and makes an extra effort to visit these same kids every day.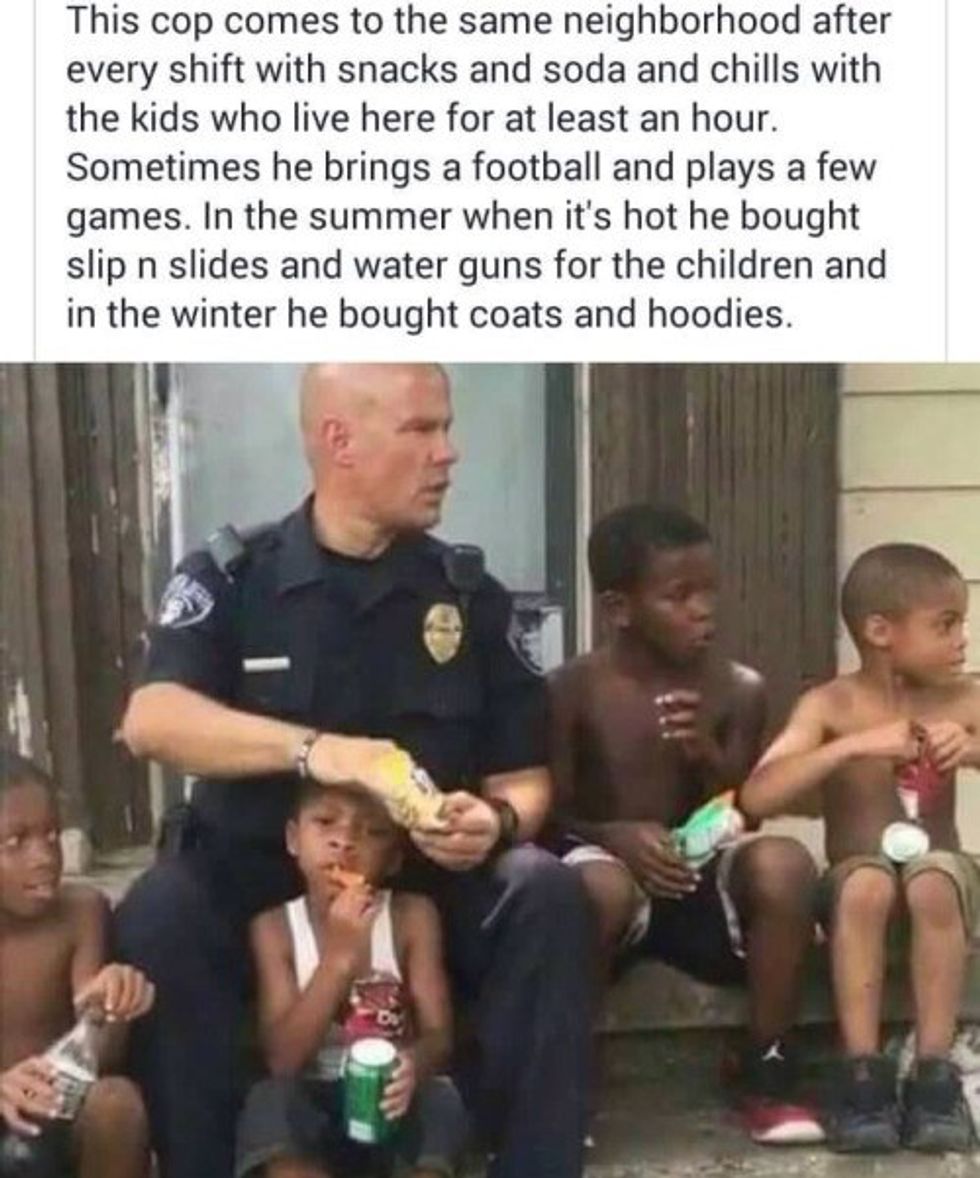 19. A four year old girl with a prosthetic leg was able to feel connected to the world when a technician created a barbie doll who looked the same.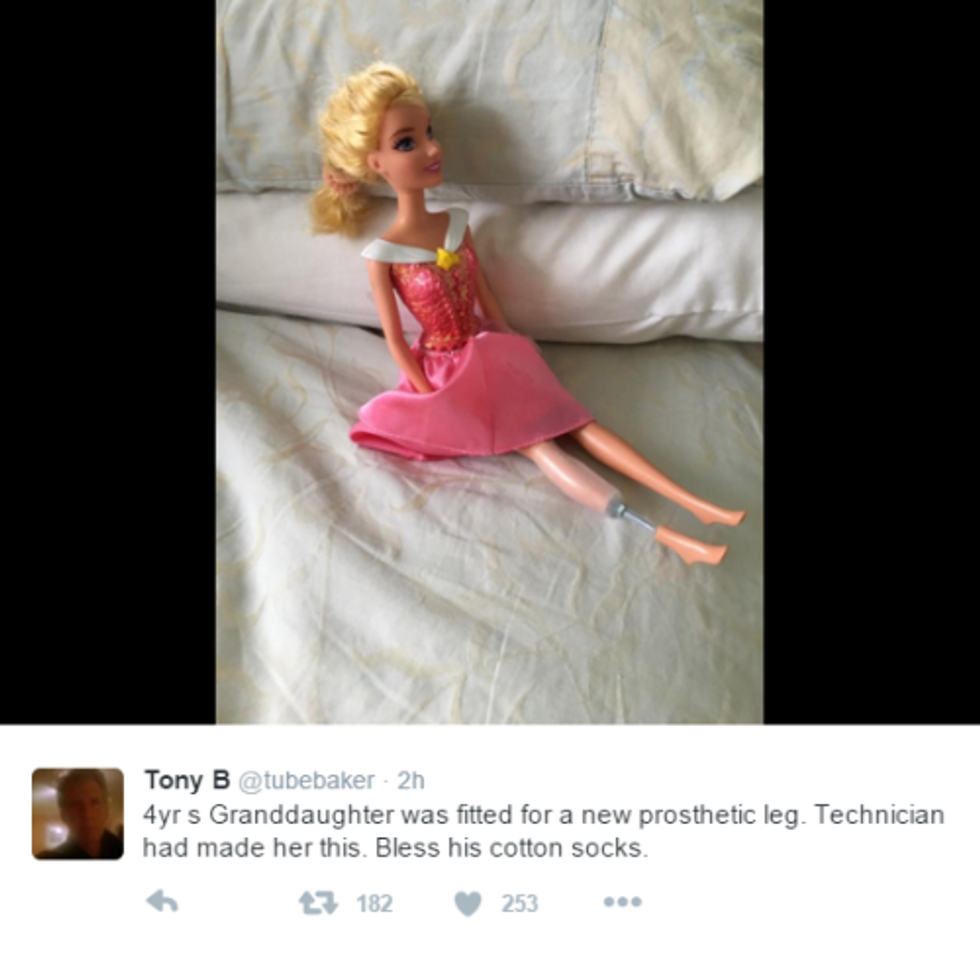 20. These workers from Memphis cleaning company dressed up as superheroes to cheer up patients at a children's hospital in Le Bonheur.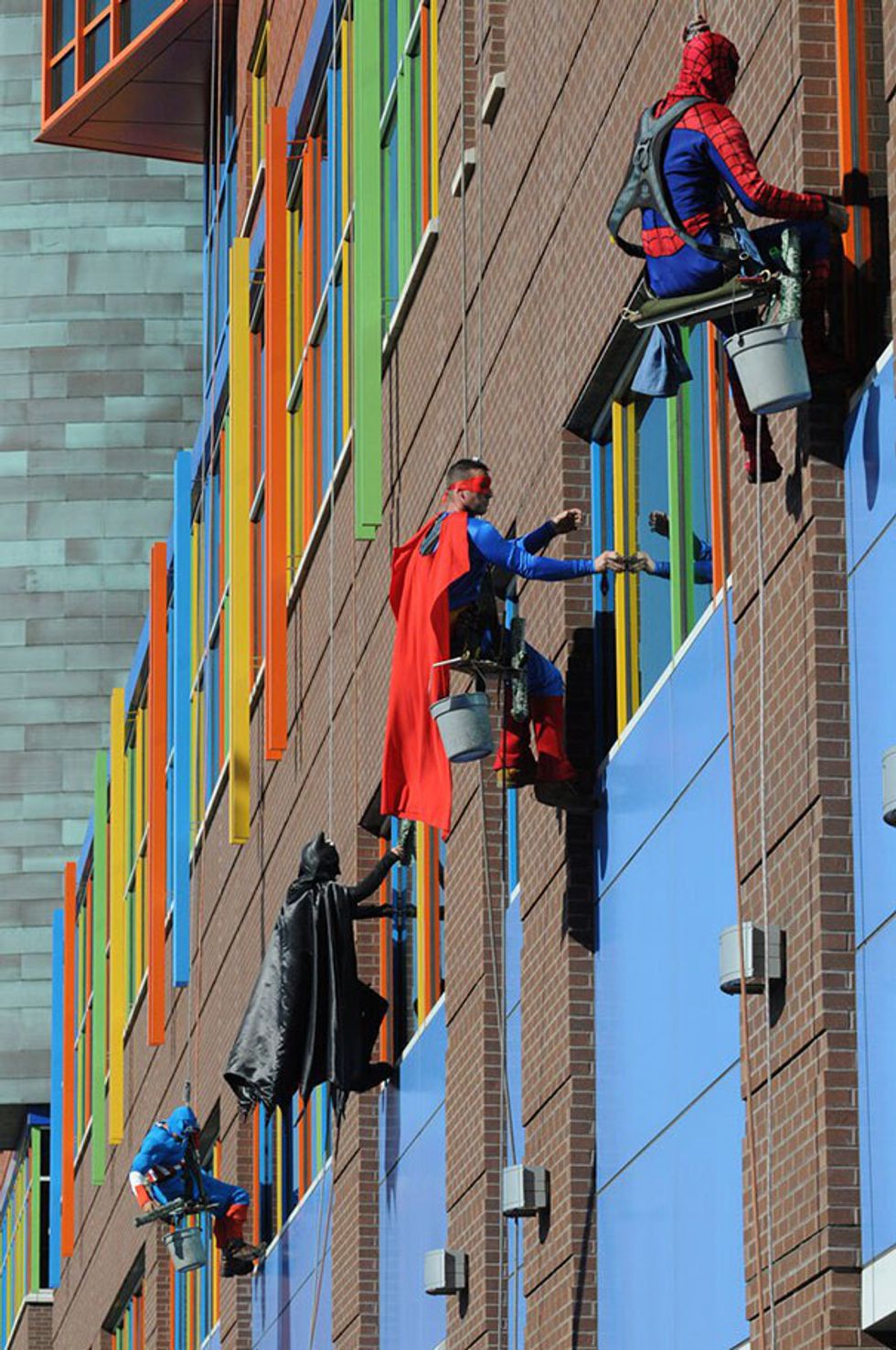 21. Plaza Cleaners help the unemployed find jobs by making sure everyone looks their best for an interview.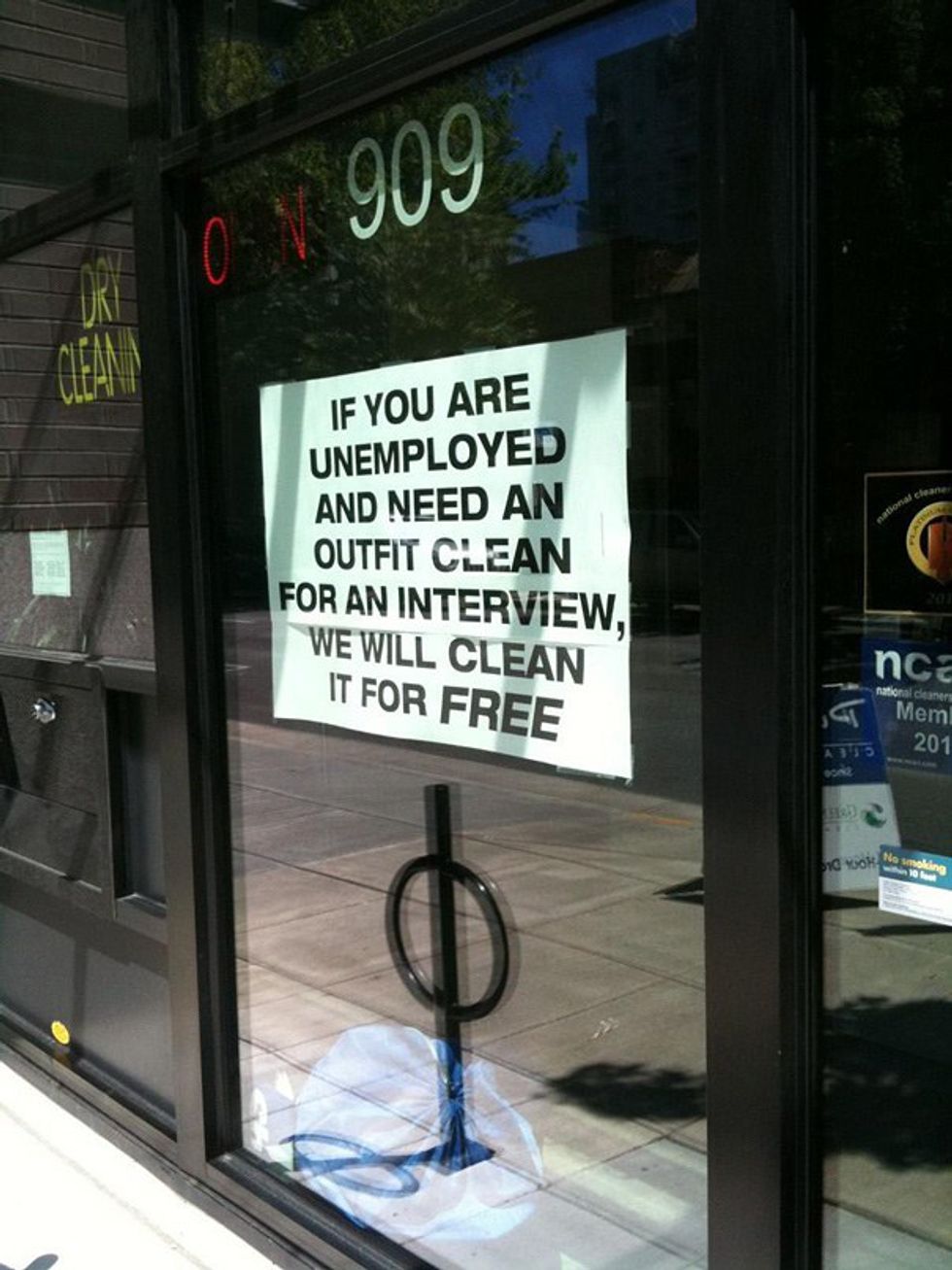 22. Kiana Jones from Vancouver asked her mom if she could sell her stuffed animals and donate the money to their local BC SPCA.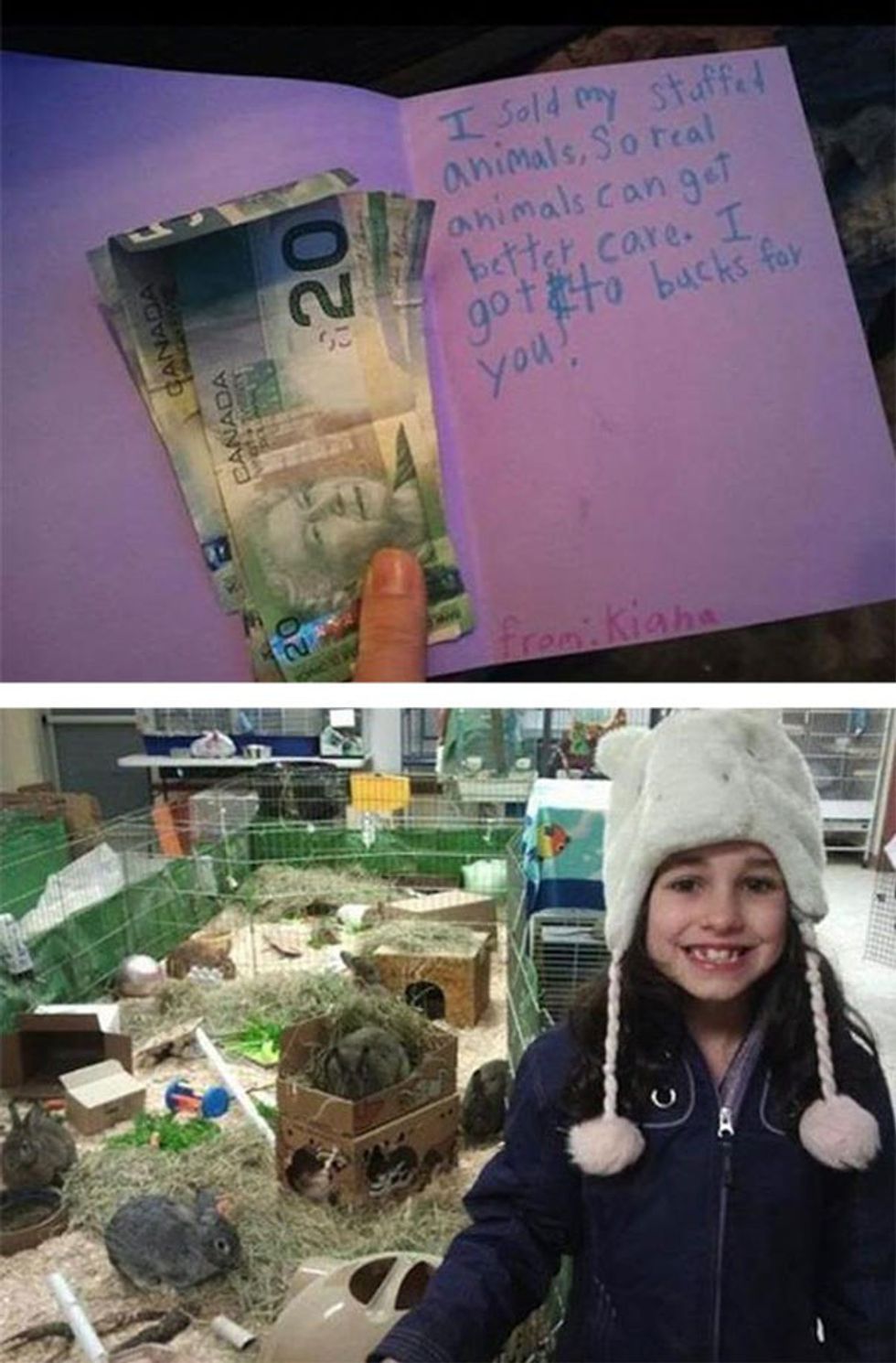 23. Gage, an employee at Publix in Ormond Beach, Florida, ties an elderly man's shoes.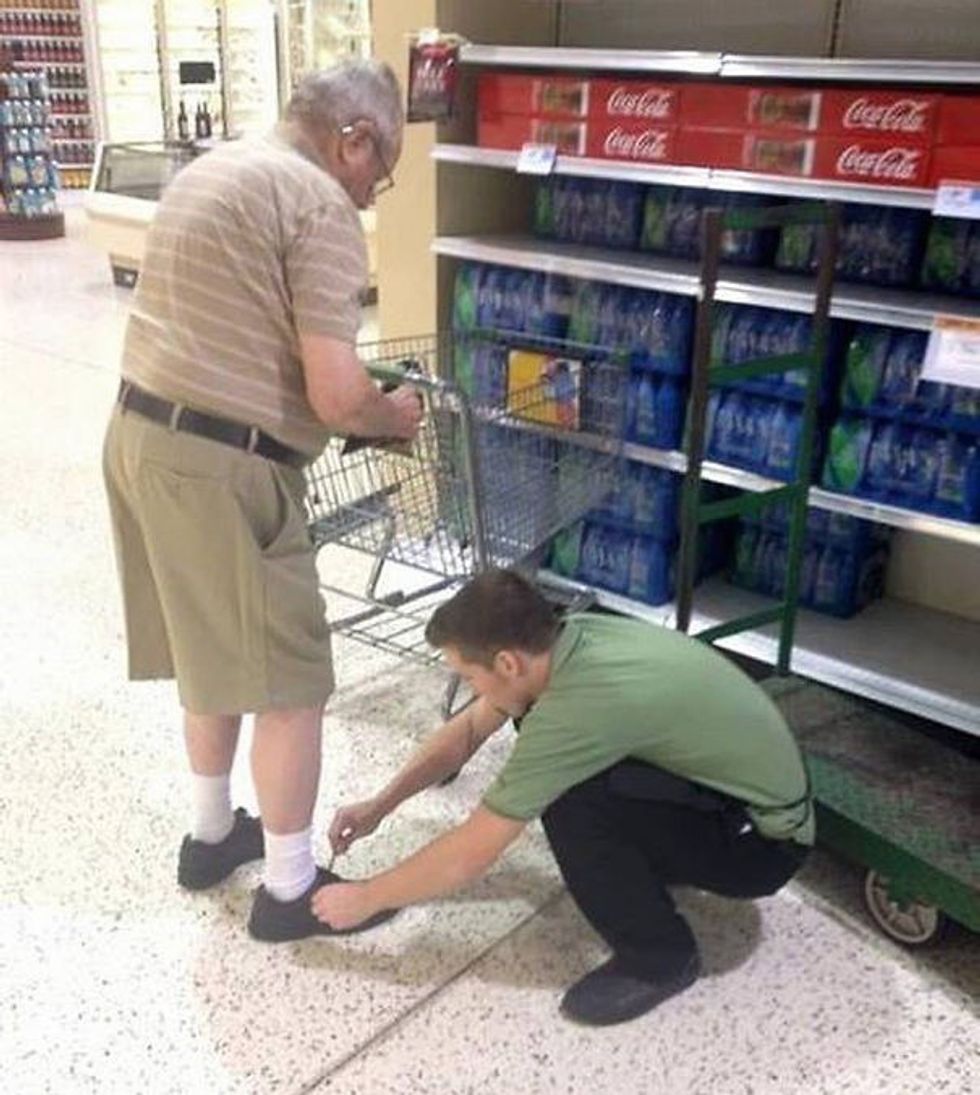 Now that's what I call good service.
24. During a protest in Brazil, an officer said, "Do not fight, please, not on my birthday..." A group of protesters responded by surprising him with a cake.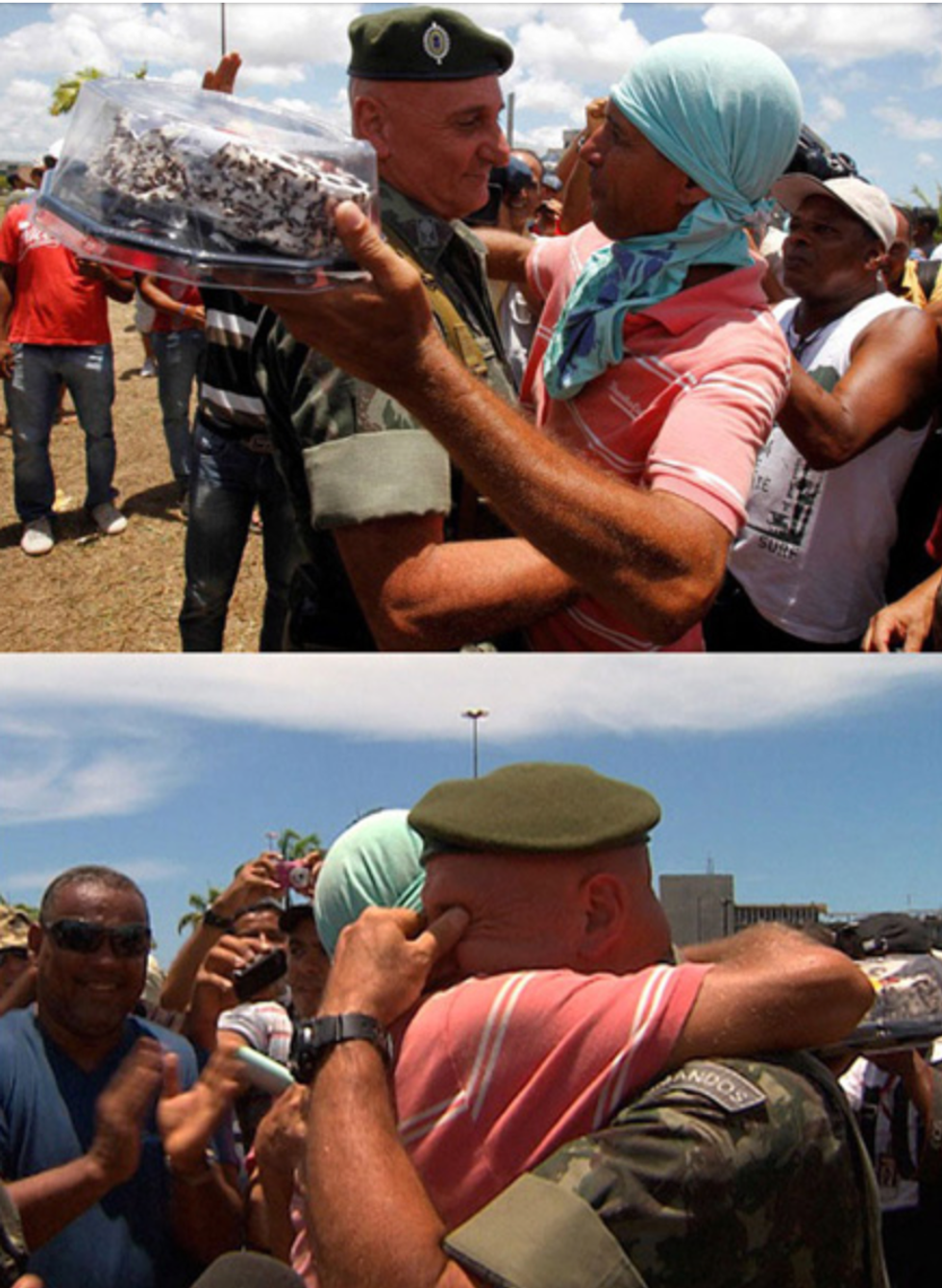 25. Rick Van Beek carries his daughter Maddy, who suffers cerebral palsy, through a triathlon each year because he claims, "She is my heart, and I am her legs."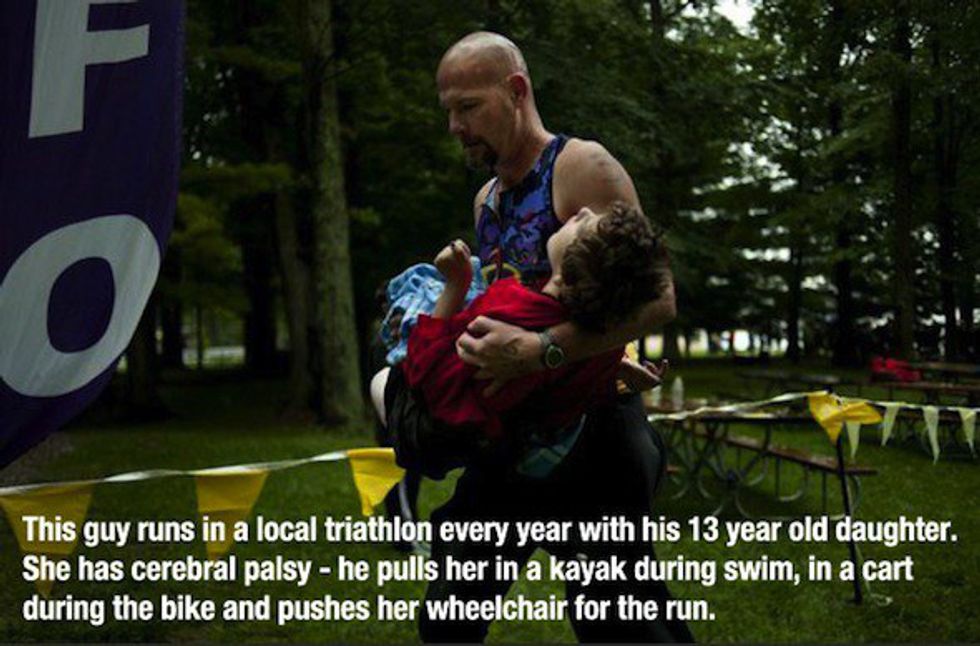 26. When their 5-year-old son Jacob felt different for having to wear an insulin pump, these parents decided to get tattoos to support his Type 1 diabetes.

27. An entire neighborhood in Istanbul secretly learned sign language to communicate with and surprise their hearing impaired neighbor.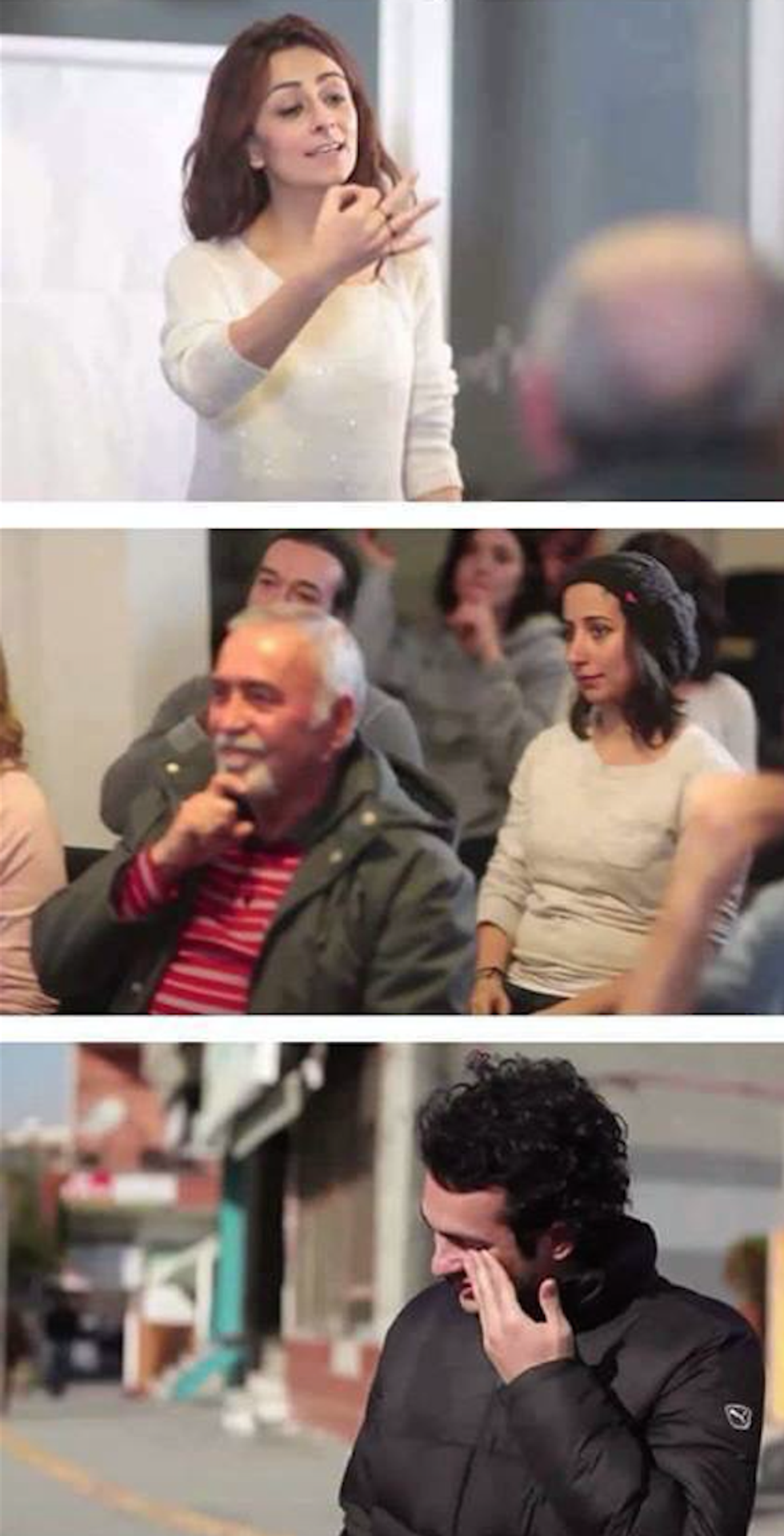 28. Orthodox Jew Oscar "Isaac" Theil sat still as he tried to help a fellow tired New Yorker get some rest on the train by being his pillow.

When another rider asked if he wanted him to wake the man, Isaac responded, "He had a long day, so let him sleep. We've all been there."
29. Kenyan athlete Jacqueline Kiplimo gives up wining first place in order to help a disabled runner finish a marathon in Taiwan.

30. U.S. Marine Corp veteran Billy Aldridge passed away at the age of 80 with no known family. More than 1,000 unknown citizens attended his funeral.

If you got through that without shedding a tear, you're heartless. Now get off your couch, go feed the homeless, pet some stray cats, and be a decent contributor to society.