Late Monday evening, tragedy and terror strike thousands of concert attendees after an explosion occurs at the Manchester Arena. Chaos erupted around 10:30 Monday evening after the conclusion of an Ariana Grande performance. Witnesses describe hearing a loud bang while the audience was beginning to leave the arena, followed by panicked screaming and running. ISIS has claimed responsibility for the attack taking the lives of 22 victims and injuring at least 59 others; many of which include children and young adults. Manchester police have identified 22-year-old Salman Abedi as the suspected bomber and believe that he acted alone. This is the worst terror attack in the United Kingdom since the 2005 London Bombings.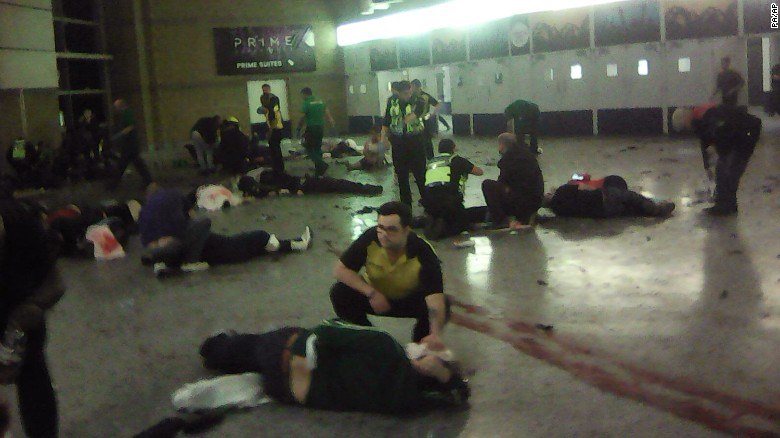 Shock and devastation filled the world following the news of this attack. UK Prime Minister Theresa May stated in a televised conference "This attack stands out for its appalling, sickening cowardice- deliberately targeting innocent, defenseless children and young people who should have been enjoying one of the most memorable nights of their lives." Queen Elizabeth II issued a
press release
expressing her deepest sympathy for those affected and describes the attack as an "act of barbarity." Ariana Grande, who was the performer of Monday night's attack wrote a simple but heartbreaking
tweet
amid the chaos following her show.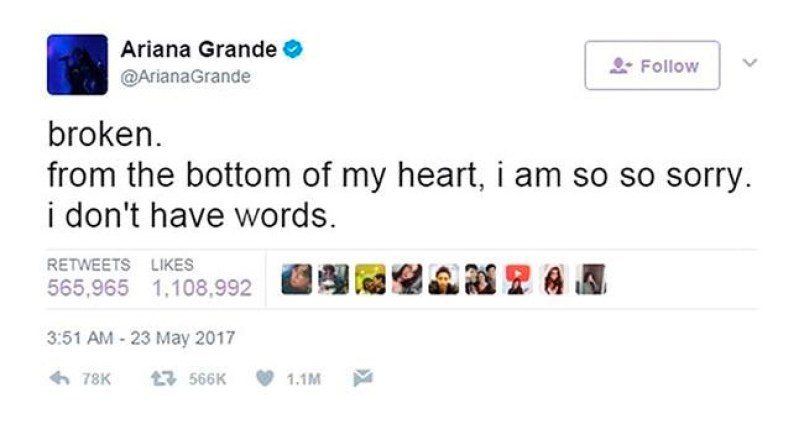 Social media has already played a huge role in helping those who have been affected at the Manchester Arena Monday evening. The hashtag
#RoomForManchester
went viral following the attack as hotels and Manchester residents opened their doors and allowed frightened children and teens stay in their homes while they attempt to contact and reunite with their loved ones. Taxi services also gave away free rides to escort people out of the crime scene. The Manchester United soccer club has allowed victims and emergency services to stay and operate in their arena while parents attempt to locate their children and paramedics transport the wounded. Local tattoo parlors in have also announced that they will be tattooing Manchester Bees and donating the money to the victims and families affected by the disaster.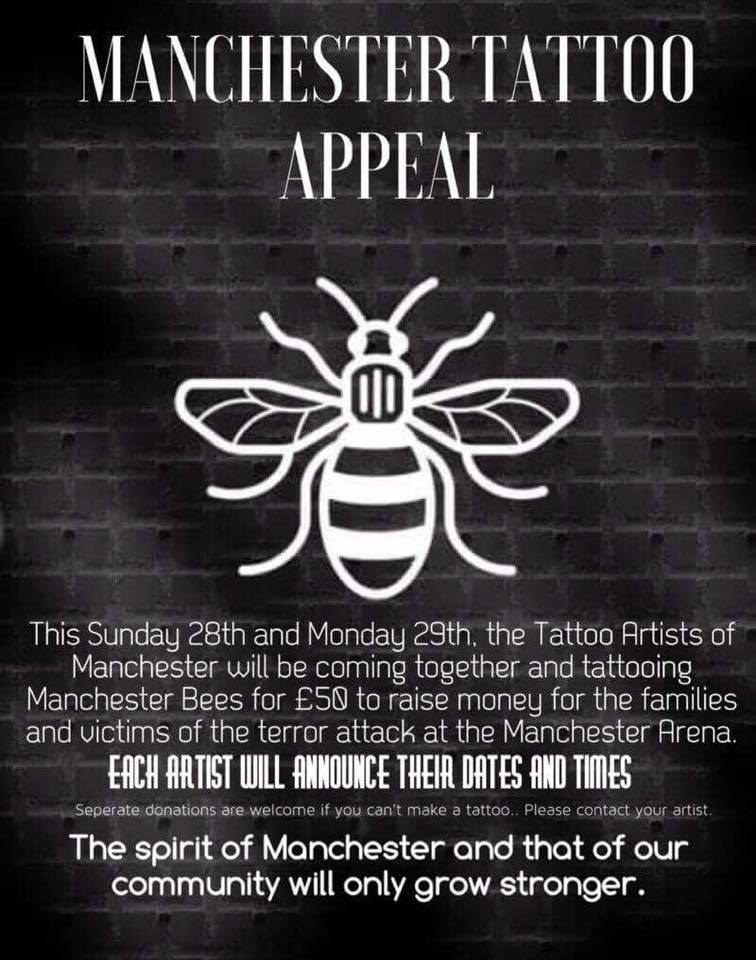 But there are ways we can help here in the United States. And here's how:
First, use the hashtag #MissingInManchester to help residents locate their loved ones.
Second, donate money to the Manchester Evening New Crowdfunding to help the victims and their families.
Lastly, you can sign the Manchester City Council's Book of Condolences.
Our thoughts and love are with the victims of the Manchester Arena Attack and their families.