As all of you already know, football season is officially here. We're two weeks into season, and things are already shaking up in the rankings. Regardless, few programs in NCAA Division 1 football continuously sit at the top of the charts, and the University of Oklahoma Sooners are one of those teams. We have pride, we have talent, and we have tradition allowing us to stake our claim in and around the top ten teams in the nation year after year because, you know, "There is only one Oklahoma."
Here are five reasons why OU football is the best football.
---
1. Football is life.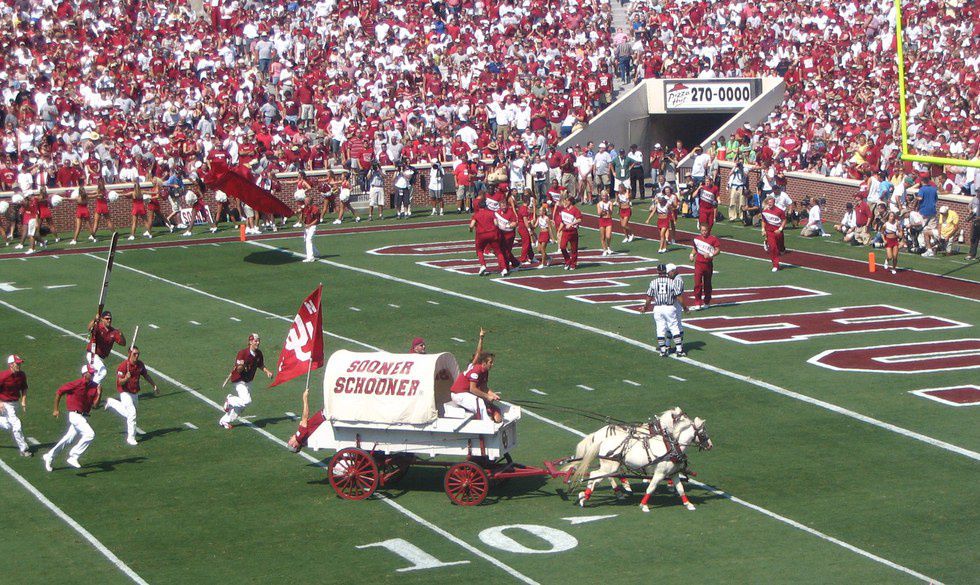 In Norman, Oklahoma, very few things exist locals get more excited about than football season (except basketball season, but that's a whole other story). The beginning of September always sparks the highly anticipated return of the 'boys of fall'. Tailgate tents line the streets around the stadium two days before game day, and don't even try driving near campus the day of or Crimson and Cream clad pedestrians will have you sitting in the street.
2. Our stadium is breathtaking.

Aside from the small amount of incomplete construction outside the south side of the stadium due to renovations (not shown above), Gaylord Family Oklahoma Memorial Stadium is magnificent, and it was magnificent even before the updates. (Our campus itself is beautiful as well.) On game days, the stadium houses a loud and proud sea of red cheering on our favorite Sooners to victory. Another touchdown? Cue the fireworks.
3. Our coaching staff is no joke.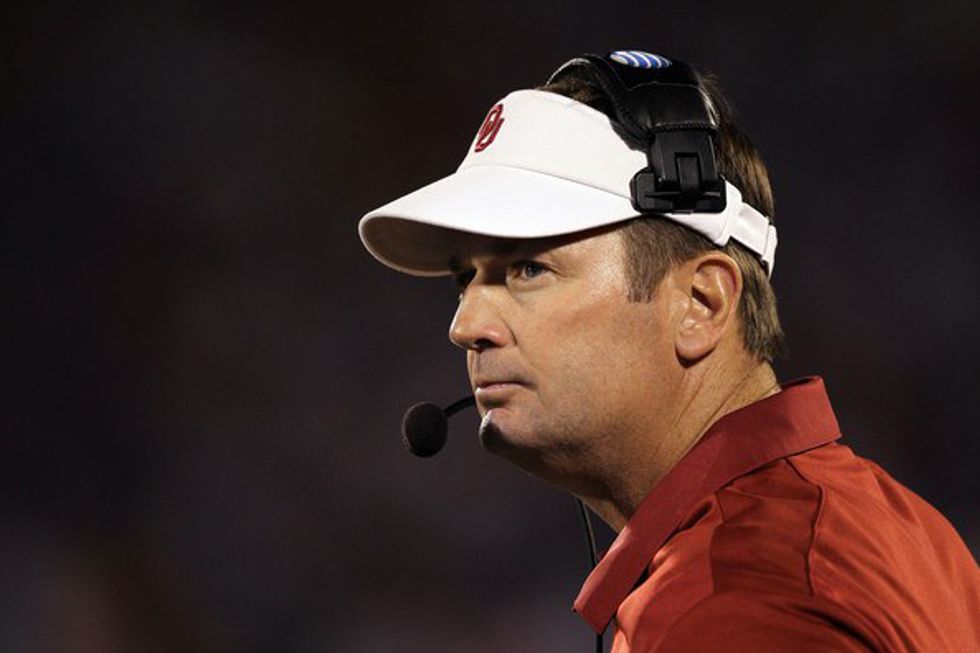 Head coach Bob Stoops had big shoes to fill coming in to run the program in 1999 after the reign of legendary, 16-year, and College Football Hall of Fame coach Barry Switzer, but did Bob step up to the plate? Heck yeah, he did. He's now the most 'winningest' coach in Oklahoma football history. He also holds claim to the 2000 BCS National Championship, as well as eight Big 12 Conference Championships (the most of any Big 12 team).
4. We have the best fans.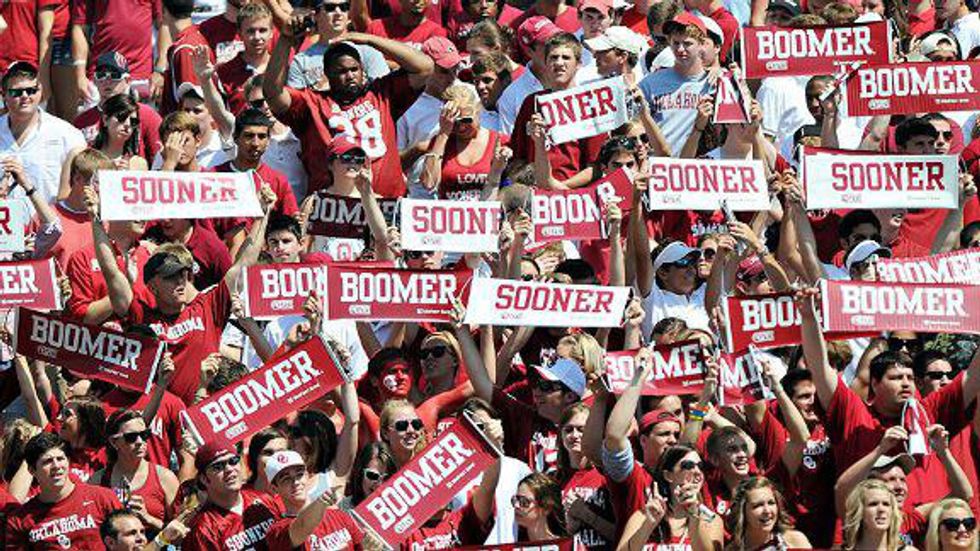 Let's be honest... No sports program is anything without its fans, but the fans in Sooner Nation? We're the best of the best. We're loud, we're proud, we're classy, and we're loyal. As the old saying goes, "We're Sooner-born and Sooner-bred, and when we die, we'll be Sooner-dead." So band wagoners, please go. We don't need y'all anyway.
5. We have a tradition of greatness.

Do you see our players in fancy new uniforms and helmets every week? No. It's the same red-on-white or white-on-white uniforms with our red helmets. Why, you ask? We don't need anything extra. Our tradition is great, our tradition is legendary, and we don't need to change a thing. A football program doesn't have seven national championships, 44 conference championships, eight Big 12 titles, 28 bowl wins, etc. without tradition.
We are one. We are the University of Oklahoma. We are the best, and we always "play like champions".