The 2016 school year marks the start of a new organization, CHAARG (Changing Health Attitudes and Actions to Recreate Girls) at The George Washington University. The organization aims to eliminate the idea that the only way of staying in shape is spending torturous hours on the elliptical, and to help girls "find their fit" in the health and fitness realm.
Read more in detail about the organization and its start at the George Washington University in Kyle Kerchaert's article here: http://theodysseyonline.com/george-washington-university/power-group-chaarg-onto-campus/144041
With CHAARG's Welcome Party happening this Monday, Samantha Rollins, Ambassador of CHAARG at The George Washington University, was kind enough to talk more about the organization, and her experience with it.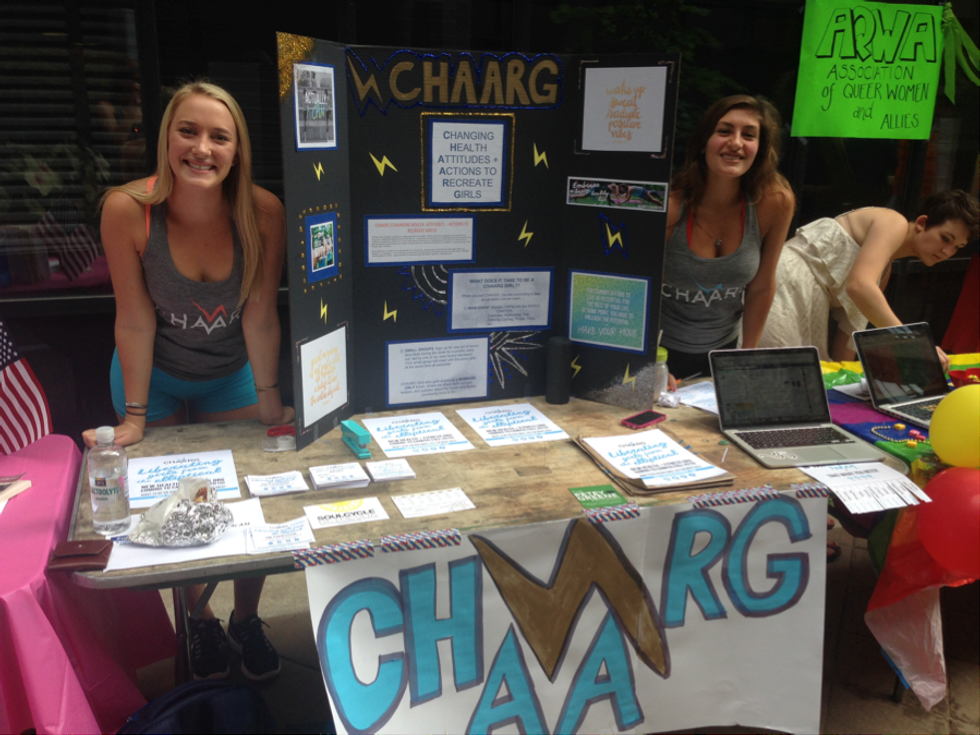 Rollins' goal as an ambassador is to complete CHAARG's mission of showing girls that health and fitness can (and should) be fun. Staying fit has a plethora of positive effects. However, due to the large arson of excuses, some of us make to get out of exercising, we miss out on those benefits. By changing girls' mentalities towards working out, Rollins hopes that girls can experience the many gains from exercise.
"Staying fit and working out has really helped me focus on my own goals and school work. When I get my body moving, I feel like I can take on whatever school expects of me. It helps decrease my stress and causes not only my body, but also my mind to feel more refreshed and able to take on the day."
In addition to the fitness aspect of CHAARG, Rollins spoke about the importance of the community of support and empowerment that comes with being part of the CHAARG chapter at the George Washington University. Gymtimidation--the fear we feel from being judged at the gym, or a workout class-- is indeed a real thing. CHAARG aims to eliminate that fear.
"We want girls to find long time gym buddies and create friendships within a welcoming community. We want girls to recreate their attitudes about working out in order to become more confident in their own skin. We welcome all fitness levels and experiences. It's a judge-free environment and we accept anyone. With a more positive mindset, I am able to be more confident in situations where I never saw myself in last year."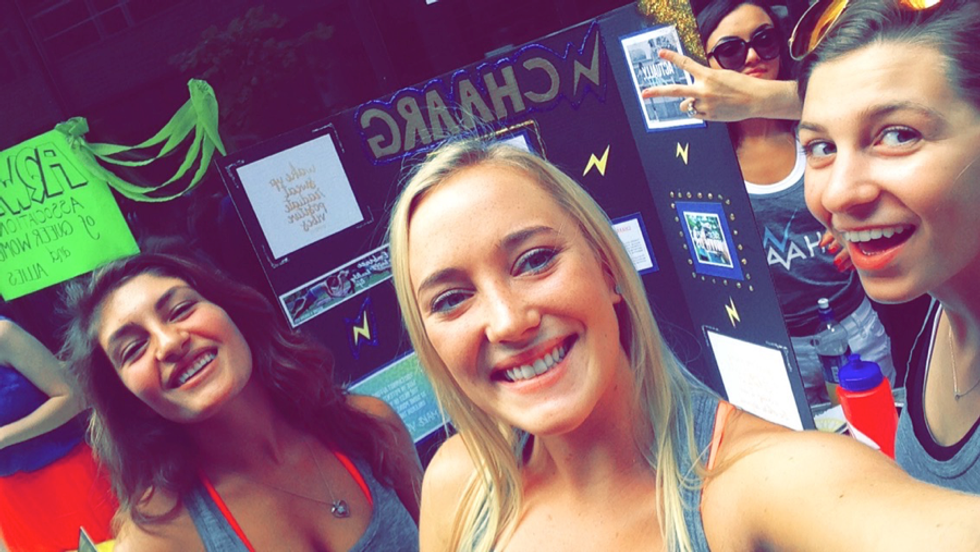 With the current member count being 60, girls may feel discouraged from working out with such a large group. However, CHAARG also offers small groups. "Small groups, made up of 10-20 girls and an executive member can do their own thing. They can go to Starbucks together, hike, run, or whatever they prefer. With the seven small groups available, girls can definitely fit it into their schedule."
Aside from offering more workout activities, CHAARG's concept of small groups reiterate the organization's emphasis on creating a supportive and empowering community. " The executive team wants to get to know each member on a personal level and be able to text them as a friend whenever anything happens. We're here for the girls as a support system, not just a club."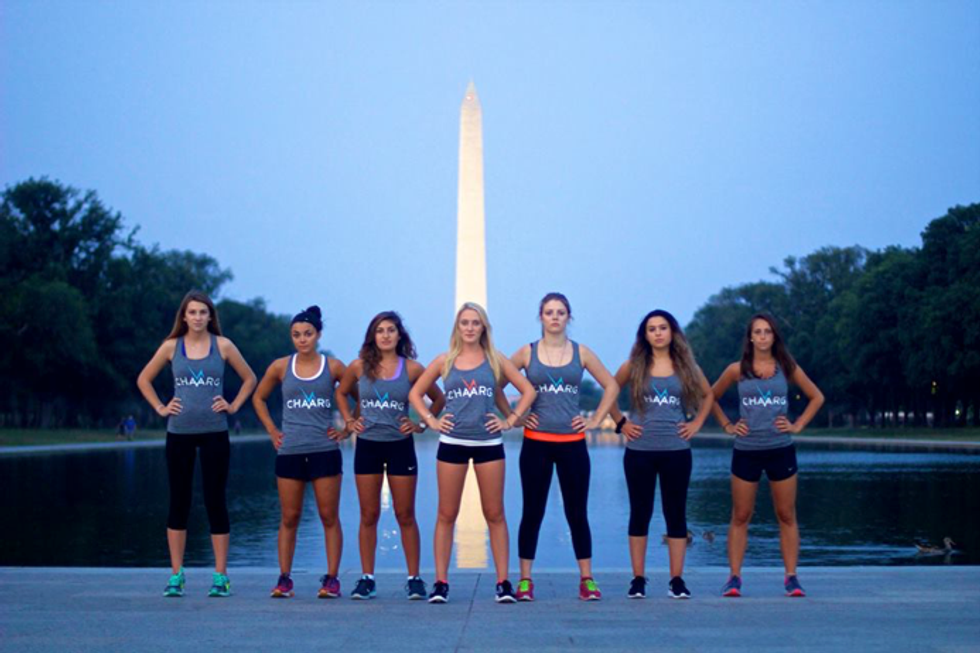 With a few clicks at https://www.facebook.com/gwuchaarg?fref=ts , and sign up for their weekly newsletter!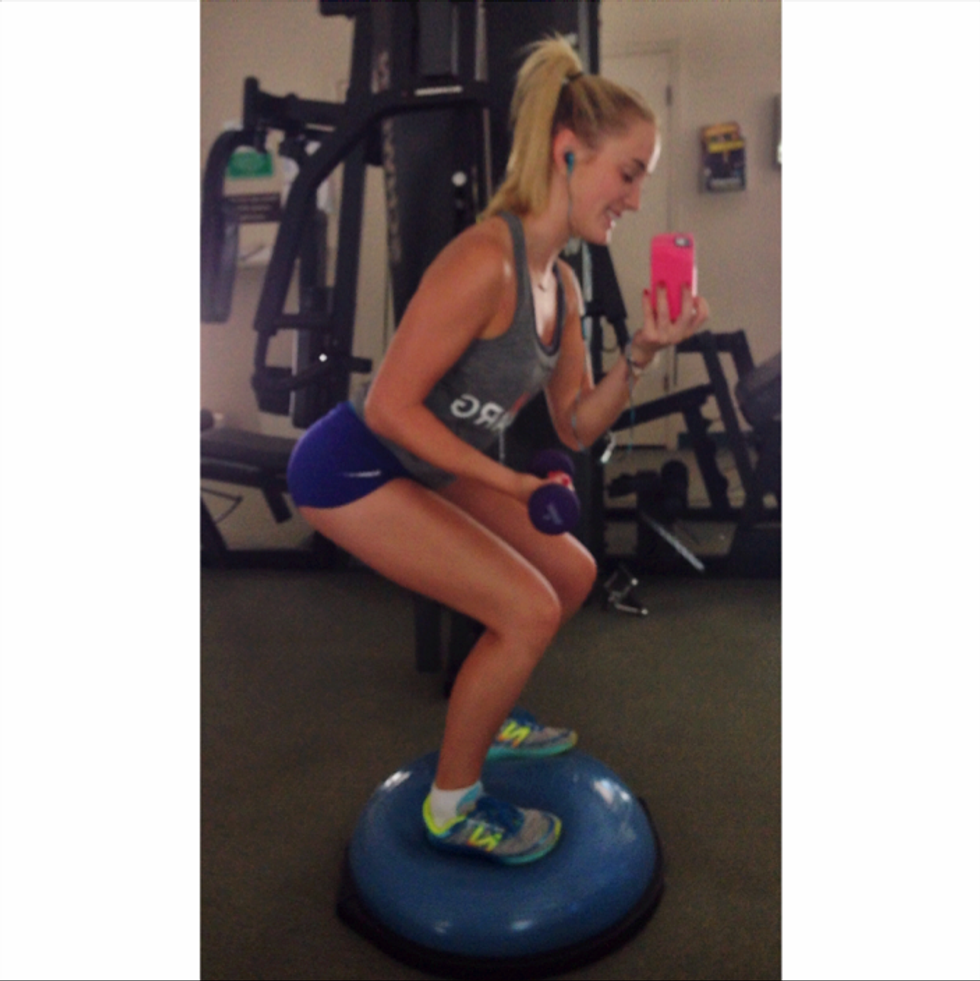 CHAARG not only provided Rollins with more opportunities to work out, but also a new outlook on her time in University, and herself.
"A year ago I didn't even think I wanted to come to GWU, but now I'm leading a whole new organization on campus and I definitely love this school. I've definitely grown over the past year and part of it is because what CHAARG has given me. We haven't even started on campus but I'm ready to kick box and pole dance with these ladies."
More about Samantha (Sam) Rollins here! http://chaarg.com/meet-sam-gwu-chaargs-ambassador/