Hi, guys. First and foremost, congrats! It's not an easy feat graduating from high school during a pandemic. As a rising sophomore at the University of North Carolina at Greensboro (UNCG), I feel it's my duty to share with you guys all the awesome things you should expect once you arrive on campus! With everything going on in the world, I'm going to fill you in on how great of an experience you'll have after the lockdown is officially over! So buckle up, 'cause you're gonna learn some of the ins and outs about living on Campus that I discovered during my own freshman year.
1. Campus is gorgeous.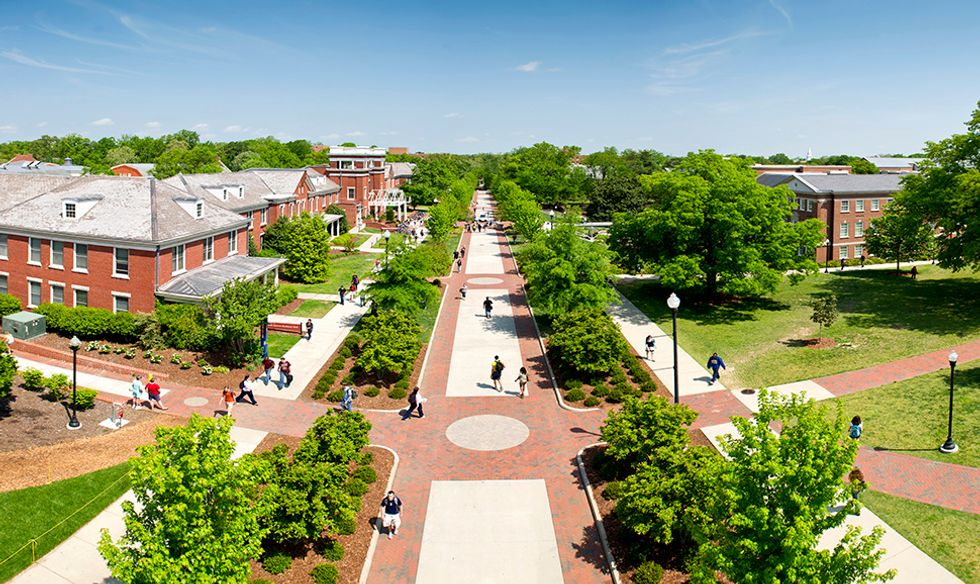 College Avenue
Of course, before ever stepping a foot on campus I saw the photos of the school on UNCG's website and Google, but nothing beats being there yourself to experience its beauty in person. With a string of cherry blossom trees aligning College Avenue and the 231 acres of greenery, a stroll across campus on an August afternoon is bliss to say the least!
2. Caf food is actually really good. (And so is the staff!)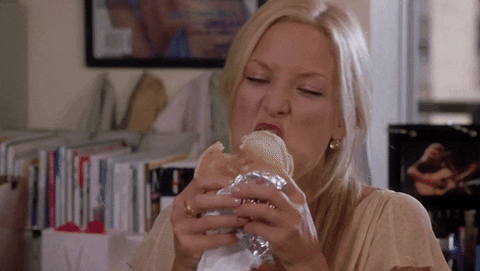 UNCG's fountain-view cafeteria, affectionately called the "caf," is home to some pretty tasty cuisine! Like most people, I figured the cafeteria food would be...gross to put it bluntly. Yet, I couldn't have been more wrong. The caf offers a variety of foods, ranging from vegan options to pulled pork. After a stroll in the caf you'll likely see stations with all types of food (e.g. Mexican, Chinese, soul food, etc.) and a bar full of decadent desserts! The icing on the cake is definitely the staff; there is always some fun banter with them as you wait in line.
3. Diversity wasn't exaggerated.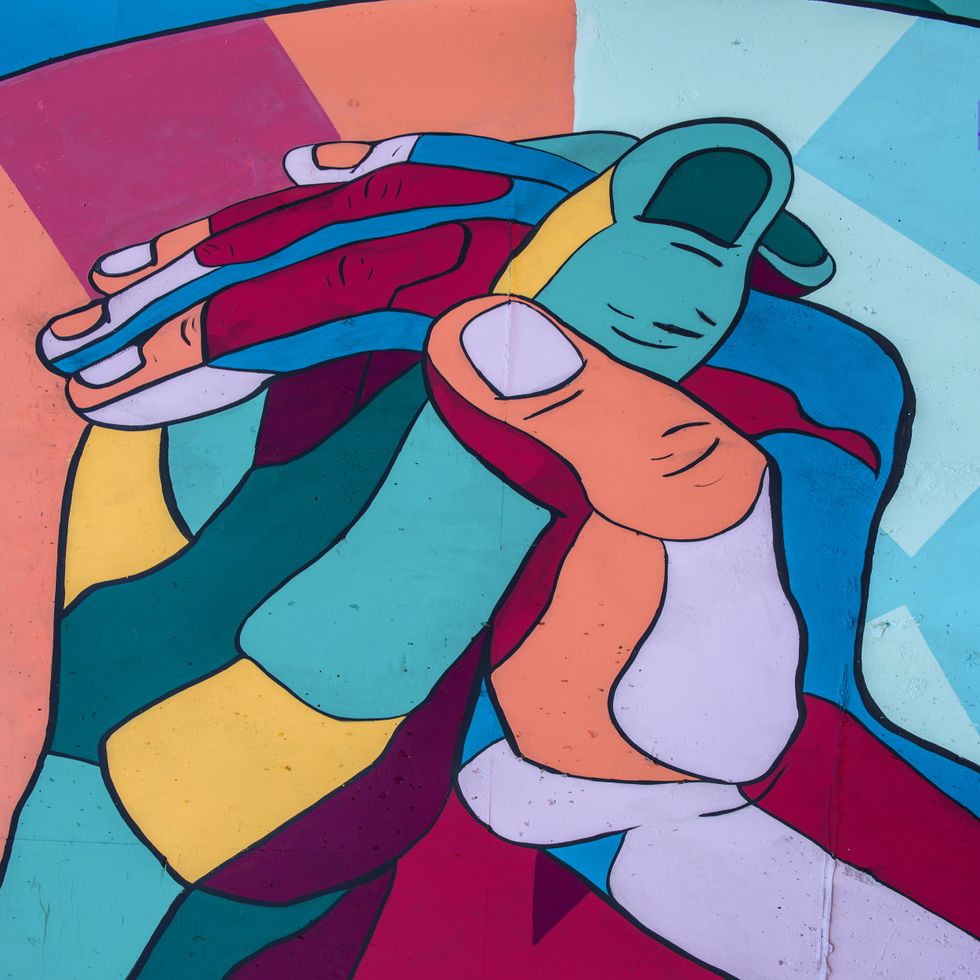 purple, blue, and red hands illustration Photo by
Tim Mossholder
on
Unsplash
UNCG is always proud to share that we are the most diverse campus in the UNC-college system. The minute I arrived on campus for orientation, I realized the truth behind that assessment. At every turn, you'll see students of all races and colors, from all across the state and world, wearing attire representing the LGBTQ+ community and/or carrying items with religious affiliation. It's super cool to see such harmony.
4. RCs are really awesome.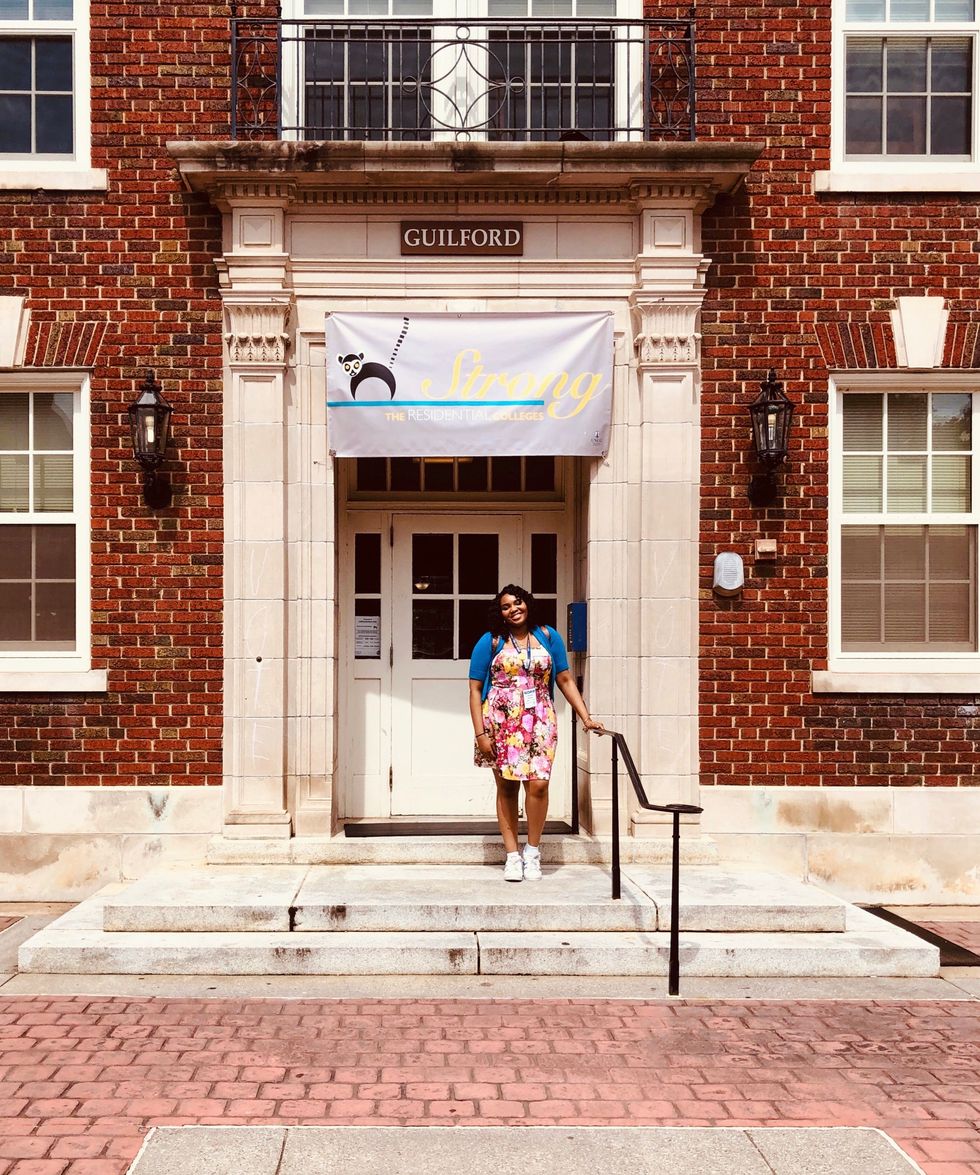 Me in front of Strong RC as a freshman in 2019.
Grogan, Ashby, and Strong are the residential colleges on campus, where freshmen and sophomores get to live and take classes together - but, this is only the beginning! On paper, the RCs are great; but, being able to spend evenings cooking with your peers, working on homework, and bonding with your professors, makes the experience irreplaceable.
5.  Fellow students are super nice.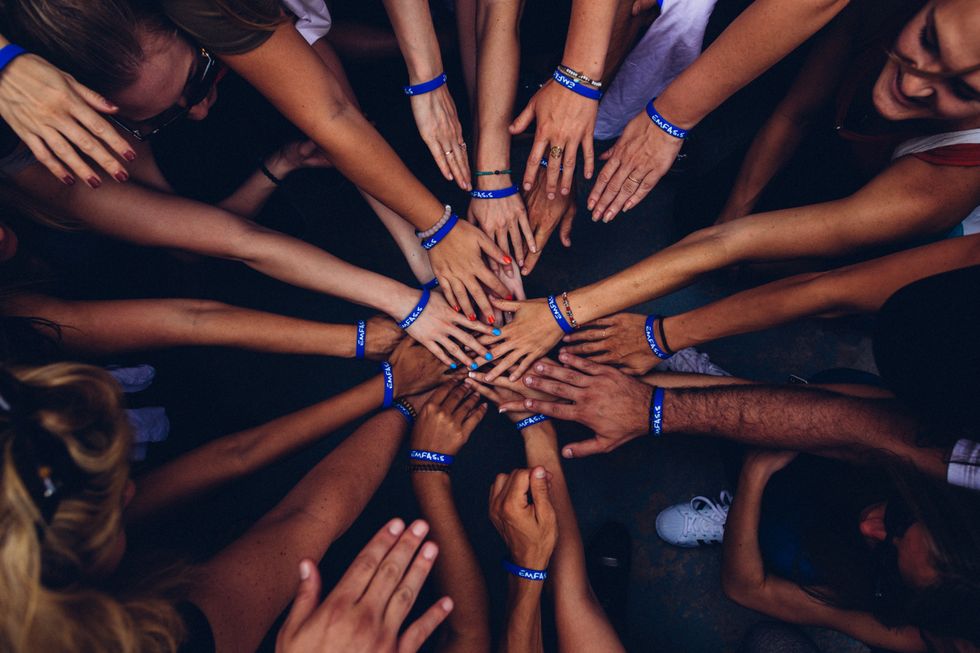 group of people huddling Photo by
Perry Grone
on
Unsplash
Students at UNCG are so nice! I dropped my diamond earring in a lecture one day, and all the students on the row where I sat got up to help me find it. Plus, it's never a rarity to see a student swiping for another student's meal at the caf when they forgot their meal card. Talk about some nice folks.
6.  Campus events are pretty great.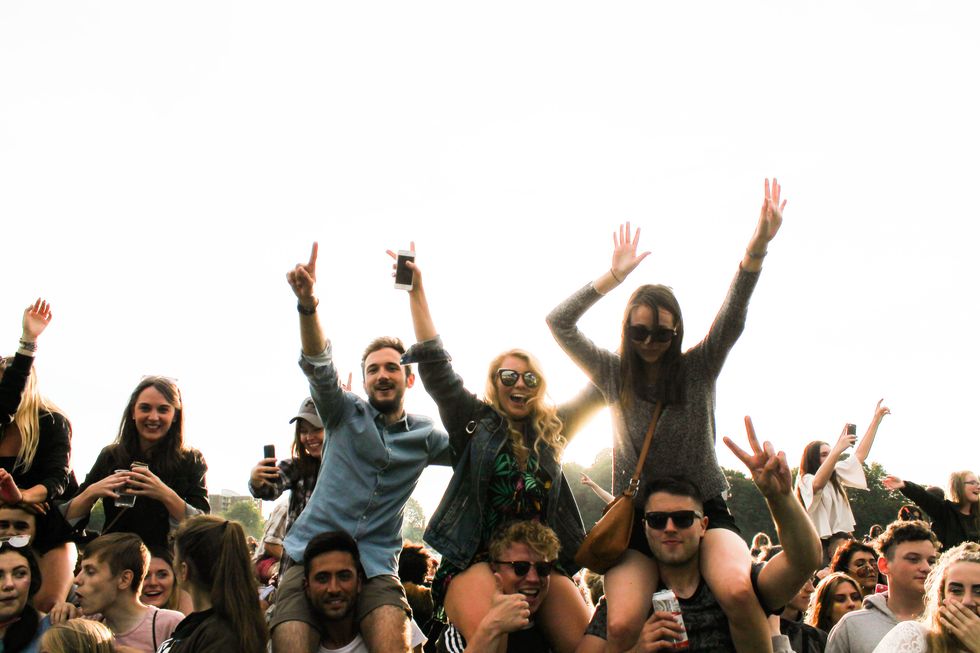 three men carrying women surrounded by many people during daytime Photo by
Jade Masri
on
Unsplash
Remember the events in high school that weren't so "stellar?" Well, your days of lame school events die at UNCG! From Winter formals, yard parties, to Harry Potter-themed bashes - there's always something fun and FREE to do on campus.
7. Professors actually care.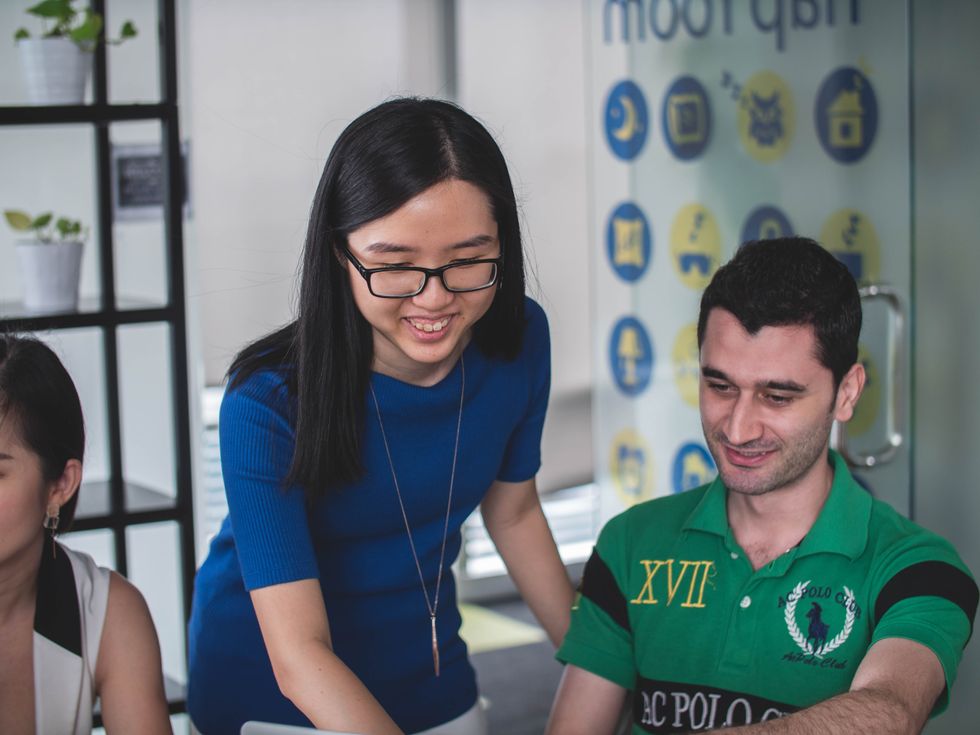 smiling woman standing beside smiling man pointing MacBook Photo by
Mimi Thian
on
Unsplash
Professors are always so giving with their time and knowledge. I still remember those tough evenings from last semester working on statistics problems I just couldn't solve. But, I remember how helpful my professor was even more. Seriously, he would always reply to my emails in under an hour with a rundown of how to complete them. UNCG professors are the G.O.A.T.
8. The gym is as wonderful as it sounds.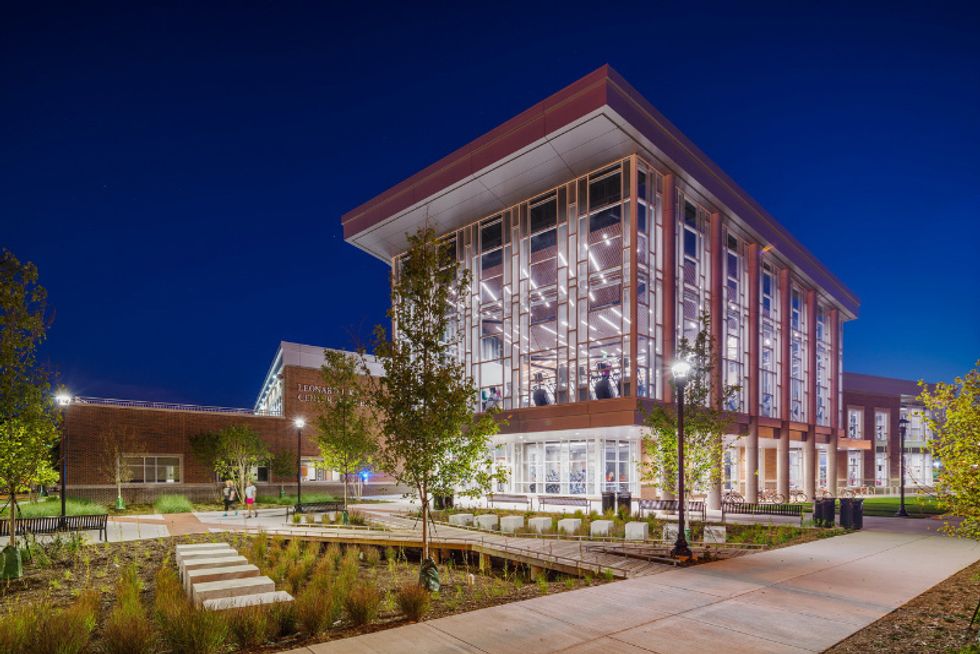 OK, so on UNCG's website you'll hear plenty about the "newly renovated" gym. But, you have to experience the two levels of exercising equipment, the free fitness classes, and the climbing wall yourself to truly understand how awesome it is.
9. The struggle, yet sweet success of reserving a study room.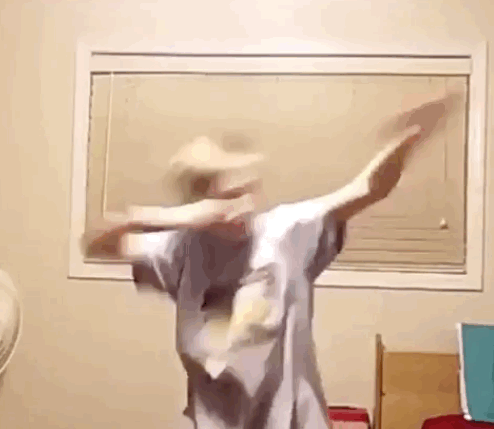 So, this one you def have to learn from being on campus - namely between 5-10 pm. As a student, you are able to reserve your own personal study room for you and your buddies at the WCJ Library. However, it's always, always a struggle to book a room for the afternoon or evening hours. BUT, when you do get a room...there's no success that's sweeter! #victory
10. Nearby restaurants are budget friendly.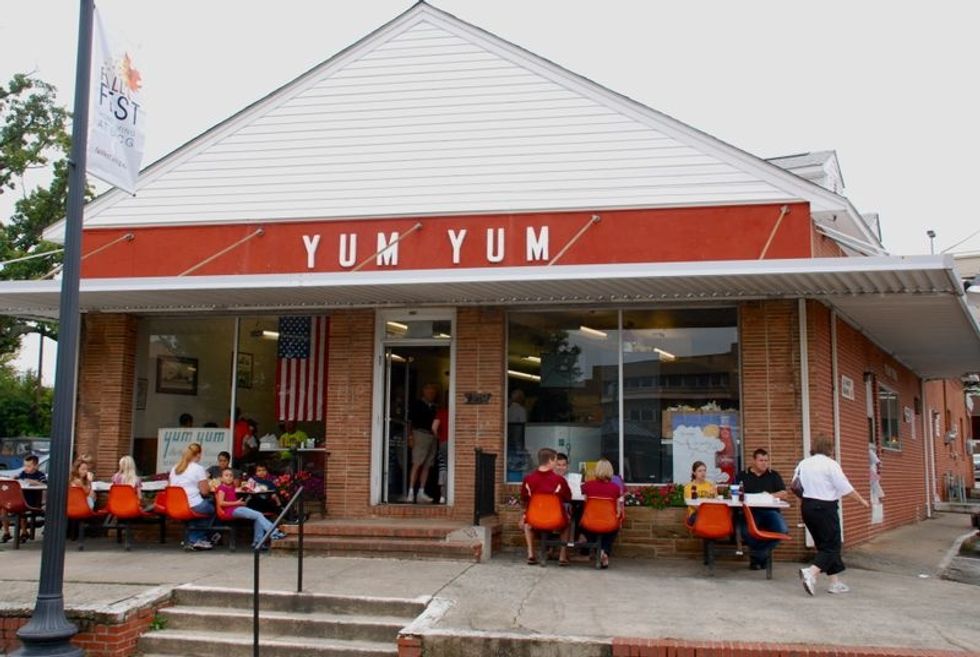 http://www.greensborodailyphoto.com/2009/09/yum-yum-ice-cream-since-1907.html
For most of us, college doesn't leave us with the fattest pockets. However, with the famous Tate St. only a block or so away, you can get yummy cuisine from places like Tate Street Coffee and Homeslice Pizza and Subs for more bang than your buck. Also, there's always the classic Yum-Yum where a delicious hotdog or burger meal will cost you under $10 dollars.
11. Finals week doesn't suck.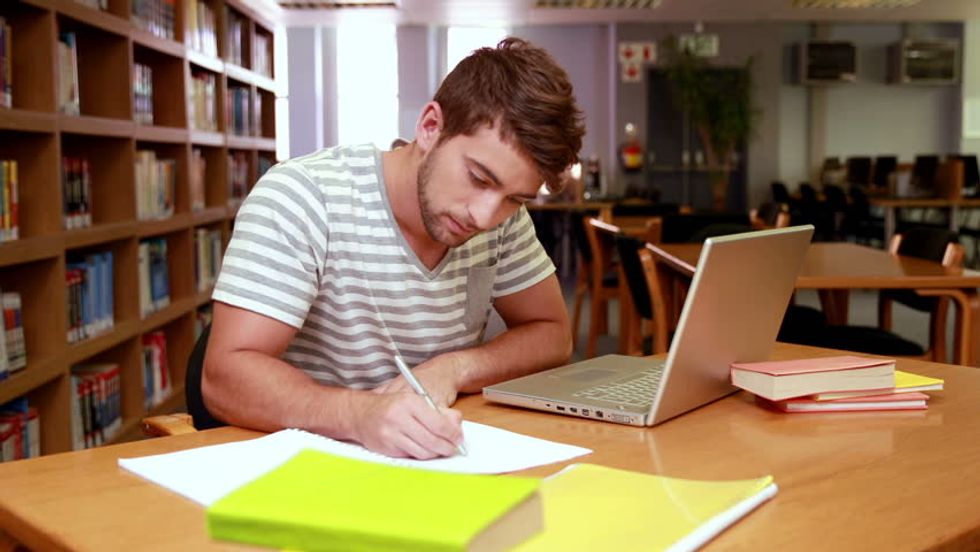 With any college, finals week gets a bad rap for the 7 days straight that students have their heads in a book, are testing back-to-back, or only get 2 hours of sleep. I mean, these things will inevitably happen - but, with the encouraging notes students leave for each other on the library whiteboards, and Chick-Fil-A being only a 20-second elevator ride away, it's not too bad.
You have great things ahead of you, Class of 2024! So, always keep ya heads up. :)

From Your Site Articles
Related Articles Around the Web