It all began with a footrace on the outskirts of a Kenyan Refugee camp. Tegla Louroupe, a record-breaking distance runner and peace activist, had noticed people running around the camp for fun, and decided to organize some time trials. One thing led to another, and in 2015, the President of the International Olympic Committee (IOC) decided to send the most elite refugee athletes to the Olympic Games.

The creation of the Refugee Team is not entirely unprecedented. Independent athletes have competed in the Olympics in the past without being part of a country's team. The President of the IOC says that the Refugee Olympic Team will "be a symbol of hope for all the refugees in our world, and will make the world better aware of the magnitude of this crisis."
The Refugee Olympic Team is made up of 10 athletes from Syria, Ethiopia, South Sudan, and the Democratic Republic of Congo. The six men and four women will be competing in swimming, track & field, and Judo. Meet the athletes that have risked it all.
Yusra Mardini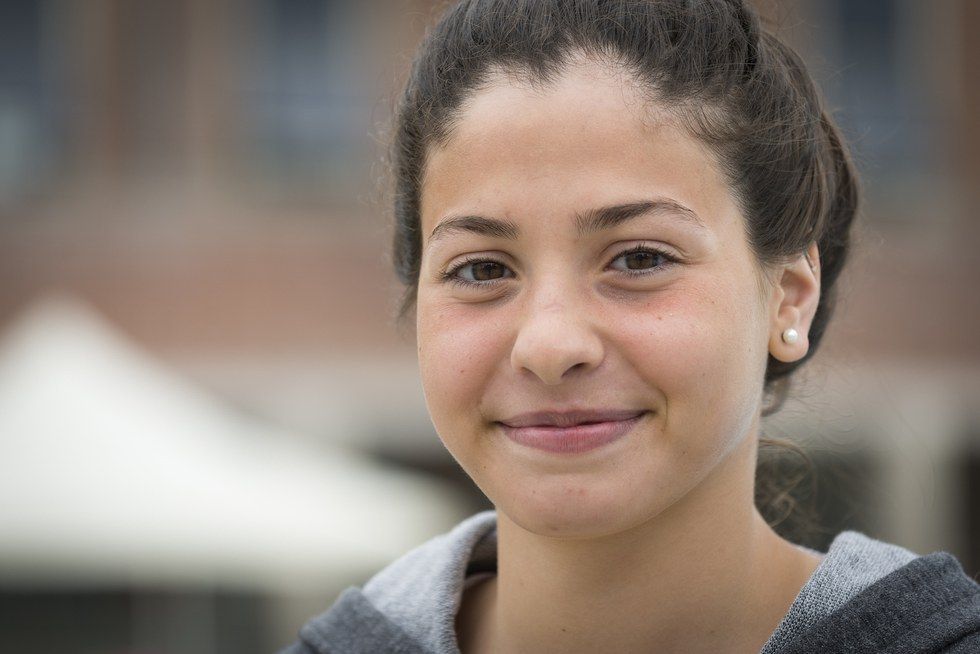 Swimming
Yusra Mardini, 18, escaped from Syria last August. Her mother made the decision to send her daughters away from Syria after their home was destroyed in a massacre. She and her sister traveled for a month through Lebanon, Turkey, Greece, the Balkans, and Central Europe before finally reaching Germany. When their dinghy, a six person vessel containing 18 refugees, broke, the Mardini sisters were forced to swim through the choppy Mediterranean Sea, towing the boat behind them for three and a half hours. The sisters kept swimming, even when their fellow male swimmers gave up. The sisters now share an apartment close to Yusra's aquatic training center.
She will be competing in the 100m butterfly on Saturday, August 6th and the 100m freestyle on Wednesday, August 10th.
Rami Anis

Swimming
Rami Anis fled Syria in 2011 to escape the military draft, which would have spelled an almost certain death. He would have been drafted into the government military that was firing on civilian neighborhoods, and did not want to be in a war where "all the victims are Syrians." Anis fled by car, plane, and boat through eight countries and across the Mediterranean Sea until he reached Belgium, where he now resides as a refugee. Rami began swimming competitively when he was 14 years old, but his refugee status barred him from competing internationally until 2015, when he settled in Belgium.
He will be participating in the 100m freestyle on Tuesday, August 9th and the 100m butterfly on Thursday, August 11th.
Rose Nathike Lokonyen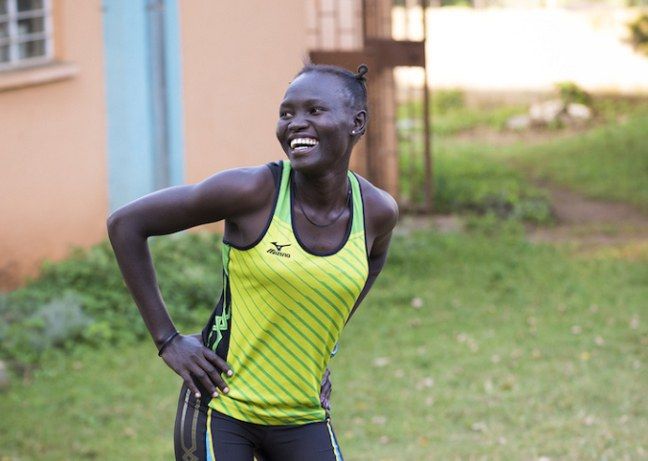 Track and Field
Rose Nathike Lokonyen and her family fled southern Sudan when she was just 10 years old with thousands of others to escape air strikes and famine. Now 23, Lokonyen has lived in a refugee camp in Kenya for the past 13 years with 180,000 other refugees. Rose began running in high school, but didn't realize just how talented she was until the Tegla Loroupe Peace Foundation held trials in the camp in 2015. Running barefoot, she finished second in the 10km. She will be joined by four other Sudanese runners from the Kakuma Refugee Camp. After the Olympics, Rose hopes to use her exposure to help other refugees find a voice.
She will be running in the 800m on Wednesday, August 17th.
Yonas Kinde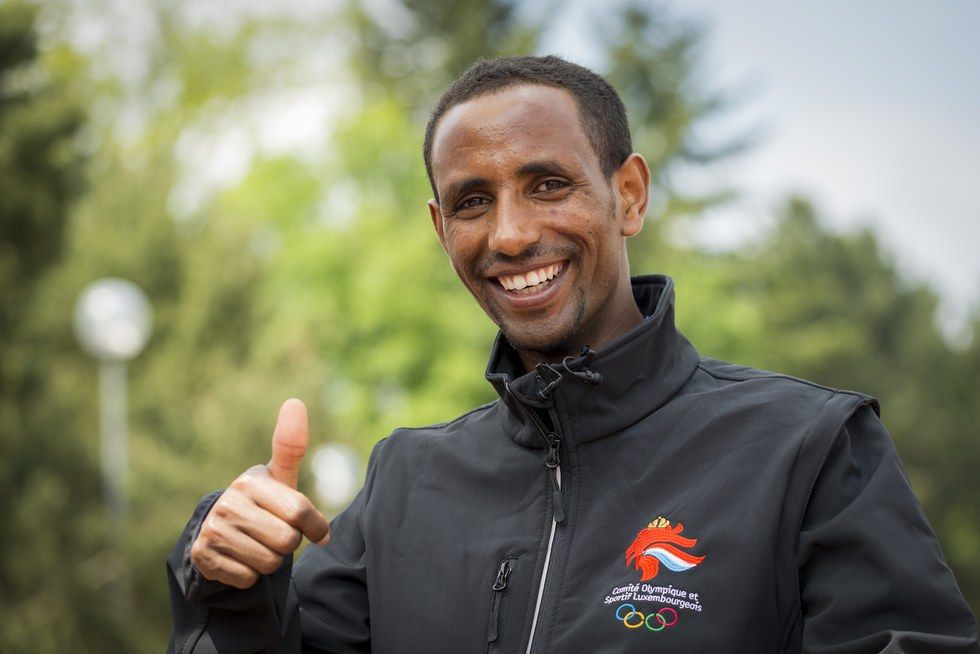 Track and Field
Yonas Kinde, 36, is a refugee from Ethiopia currently residing in Luxembourg. Political issues forced Kinde to flee from Ethiopia in 2012. In the years since, he has been driving a taxi and learning French, all while training for a marathon. Kinde was previously ineligible to compete in the Olympics and the European Championship because he was not affiliated with a country. He has won several small races in Europe, finishing a marathon with an impressive 2 hours and 17 minutes in Germany.
Yonas will be running the marathon on Sunday, August 21st.
Popole Misenga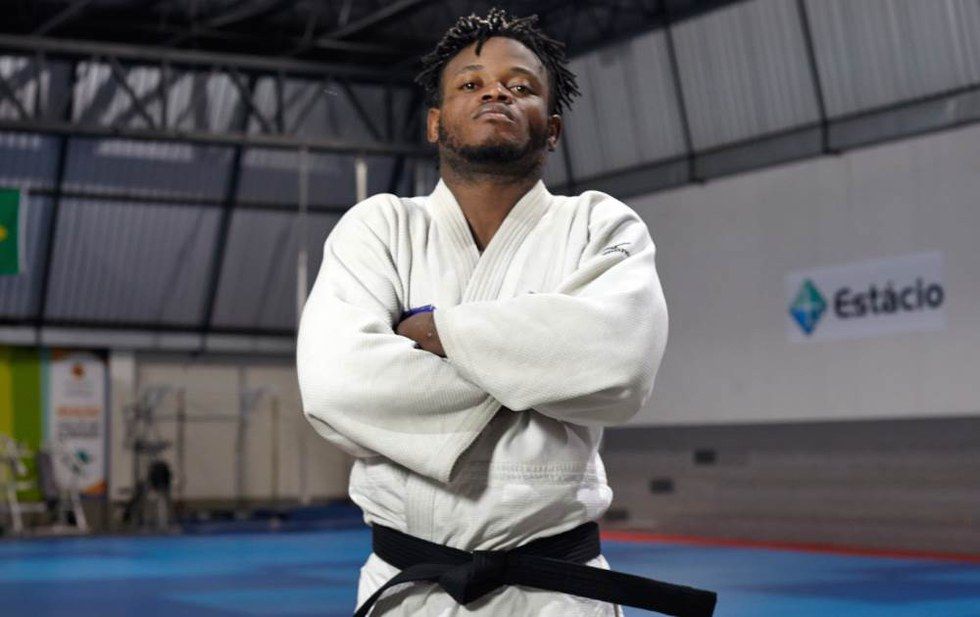 Judo
Popole Misenga, 24, was separated from his family in the Democratic Republic of the Congo 15 years ago. After his mother was killed in the ongoing war, he was forced to flee his hometown. Misenga was finally rescued from the forest where he'd taken shelter eight days later. He has since moved to Brazil, but has been unable to contact his family. Popole discovered the sport of judo in a center for displaced children after he was rescued. He credits judo with saving his life, saying that it gave him "calmness, discipline, direction -- everything."
He will be competing in judo on Wednesday, August 10th.
Yiech Pur Biel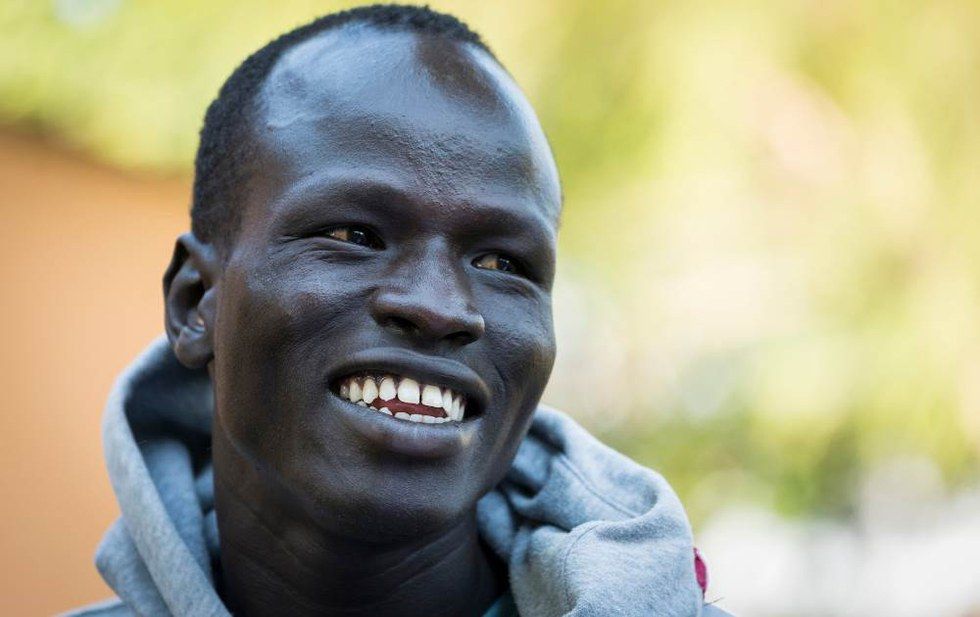 Track and Field
When he was 10 years old, Yiech Pur Biel fled Sudan to escape a deadly civil war. He traveled hundreds of miles alone until he ended up in the Kakuma Refugee Camp in Kenya, where he has lived for 10 years. Now 21, Yiech didn't start running competitively until just over a year ago. He says training in the camps is very tough. "In the camp, we have no facilities – even shoes we don't have. There is no gym. Even the weather does not favor training because from morning until evening it is sunny and hot." He is one of the five Sudanese runners chosen from the camp.
He will be running in the 800m on Friday, August 12th.
Anjelina Nadai Lohalith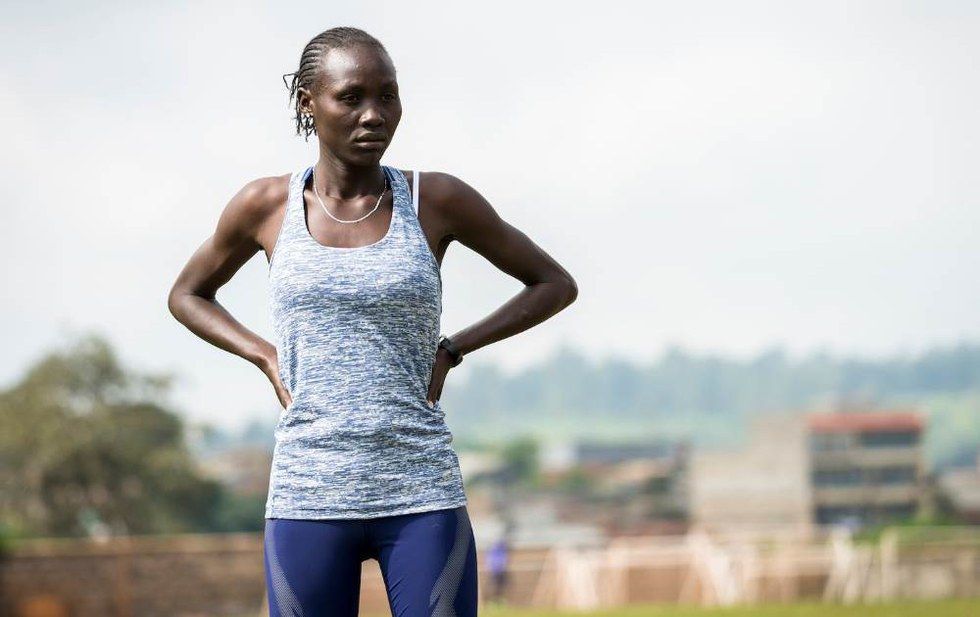 Track and Field
Anjelina Nadai Lohalith was forced out of her home in 2001 when her neighborhood was destroyed by the civil war in Sudan. At just six years old, she was separated from her parents, whom she has not seen since. Anjelina ended up in the Kakuma Refugee Camp in 2002, where she took up running for fun in primary school. The 21-year-old hopes that she can use her running success to reunite with her family.
She will be running in the 1500m on Friday, August 12th.
Paulo Amotun Lokoro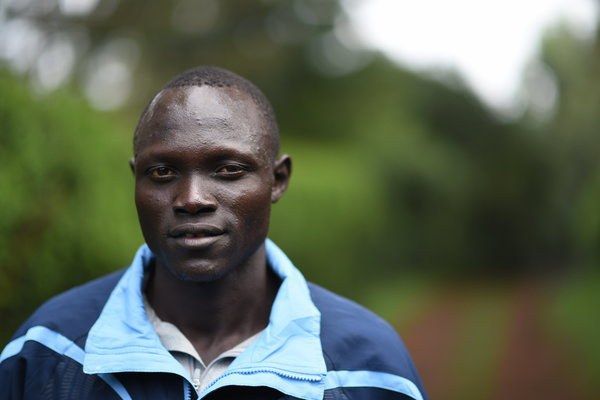 Track and Field
Paulo Amotub Lokoro was a cattle herder in southern Sudan before the civil war changed his life. In 2004, Lokoro's parents managed to escape to nearby Kenya. Paulo lived with his uncle for a brief period until the civil war reached his village. After hiding in the bush and surviving on fruits, Paulo was able to rejoin his mother in the Kakuma Refugee Camp in 2006. He participated (and excelled) in many sports in school. In 2015, he became one of the five Sudanese runners selected from the refugee camp time trials.
He will be running in the 1500m on Tuesday, August 16th.
Yolande Bukasa Mabika

Judo
Yolande Bukasa Mabika has few memories of her turbulent childhood, but the details that she has held on to are harrowing. After being separated from her parents, Yolande remembers running by herself before being picked up by a helicopter. She was then taken to a center for displaced children, where she took up the sport of judo. And although judo gave her something to work for and be proud of, she still suffered under the thumb of an abusive coach. Yolande fled from a competition in 2013 and wandered the streets of Rio de Janeiro, until she found asylum with a Catholic charity. Her fellow teammate, Popole Misenga, suffered similar abuse. She says that the IOC has helped her get her life back on track.
She will be competing in judo on Wednesday, August 10th.

James Chiengjiek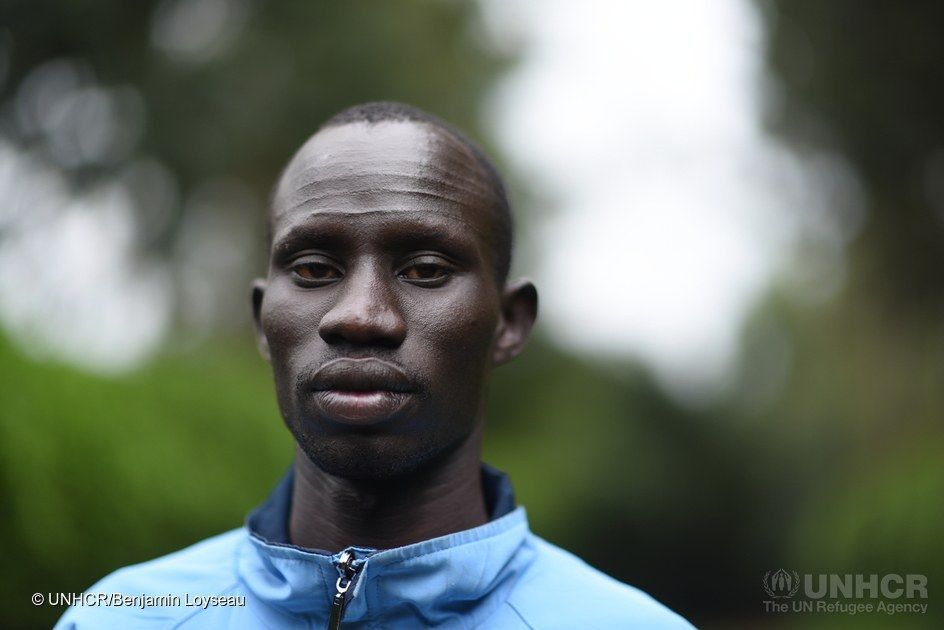 Track and Field
At just 13 years old, James Cheingjiek narrowly escaped being forced to join a Sudanese child army. After losing his father two years earlier, James did not feel that he would be well enough to withstand the trials of war. Traveling with other fleeing children, he finally reached a refugee camp in Kenya in 2002. There, James started training with other long distance runners. He says that most people ran without shoes, which caused a lot of injuries. If someone had a pair of shoes, they would share them with everybody.
He will be running in the 400m dash on Friday, August 12th.
Cover Image Credit:
UNHCR