If you grew up in America, SpongeBob SquarePants isn't a strange face in the typical household. But halfway across the world, SpongeBob is such a foreign concept. I am born in Vietnam and have lived there for most of my life. In terms of cartoons, we only got Disney Channel and Cartoon Network.
Were they good? Sure, they were. We got to see shows like Adventure Time, Gravity Falls, and old shows like Ed, Edd n' Eddy. It was a blast of a time seeing all these foreign cartoons coming together on the CRT screens of old. What we didn't know was that beyond the ocean, another cartoon channel, equally big, exists.
Enter Nickelodeon—the all-star, the big boy, the cool kid around the block with exclusive shows like Danny Phantom, Futurama, Invader Zim, Avatar: The Last Airbender, and of course, SpongeBob SquarePants.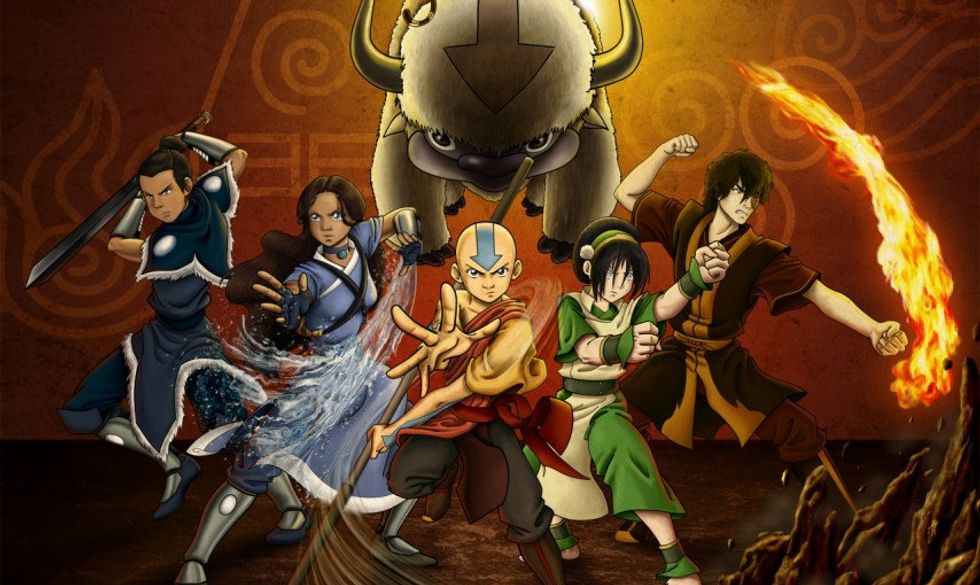 Imagine how much my mind was blown when I first saw Avatar: TLA. https://www.flickr.com/photos/132100766@N06/19007279686
My journey with SpongeBob started on an eventful evening where my housemates were all home coincidentally. They knew I haven't seen SpongeBob so in their right mind, while I was making them spaghetti, they played episode after episode for me to watch and immerse in the culture. Suffice to say, I missed out quite a bit of what made American TV so unique.

Where do I even start with SpongeBob? The show was a literal bundle of joy. I found myself laughing so hard to its (lowkey) adult humor. Its innocent-looking characters and general tone really made the show perfect for kids and adults alike. It was quite a pleasant surprise to see both my housemates having so much fun watching episode after episode.
What makes SpongeBob really special to watch is the fact that I have never seen it. I've seen similar kids' cartoons like Tom and Jerry but something that's so dialogue-heavy as a kids' cartoon was a nice change of pace. I had to catch up to all the nuances that the characters say instead of seeing and laughing at what they do.
[rebelmouse-proxy-image https://media.rbl.ms/image?u=%2F2541%2F3886633422_8deba671ce_z.jpg&ho=https%3A%2F%2Flive.staticflickr.com&s=547&h=90263a9846f5697eeca89865eb55f60f1624c5e55e175307b2a074e90d6bdf44&size=980x&c=463815597 image-library="0" pin_description="" caption="At this point, I won't even be surprised if this was an adult joke." photo_credit_src="https://live.staticflickr.com/2541/3886633422_8deba671ce_z.jpg" crop_info="%7B%22image%22%3A%20%22https%3A//media.rbl.ms/image%3Fu%3D%252F2541%252F3886633422_8deba671ce_z.jpg%26ho%3Dhttps%253A%252F%252Flive.staticflickr.com%26s%3D547%26h%3D90263a9846f5697eeca89865eb55f60f1624c5e55e175307b2a074e90d6bdf44%26size%3D980x%26c%3D463815597%22%7D" expand=1 photo_credit="StaticFlickr"] At this point, I won't even be surprised if this was an adult joke.StaticFlickr
In the midst of all this whirlpool of cartoon and joy and cultural differences, I thought of culture shock. I thought of culture shock because I was so shocked that such cartoons existed in the world and someone out there saw it, but I didn't. It was also insane to think that maybe I've seen some shows in Vietnam that no one has ever seen. It's a small and big world indeed.

From Your Site Articles
Related Articles Around the Web