Early last week in a press conference, New England Patriot's quarterback Tom Brady revealed a fresh new hairstyle that blew up social media. Over the past decade, Brady has been known to change up his hairstyle in a unique fashion. People who took in Brady's new look quickly took to social media and forgot all about football. Users compared him to actor Matt Damon in his younger years. Others took a political perspective and compared the style to Massachusetts Senator Elizabeth Warren. When you look at the photo you'll have your own opinions.
For those curious about how the star QB styled his hair over the years, here are 10 photos capturing Brady's signature styles.
1. 1998 The College Jock Look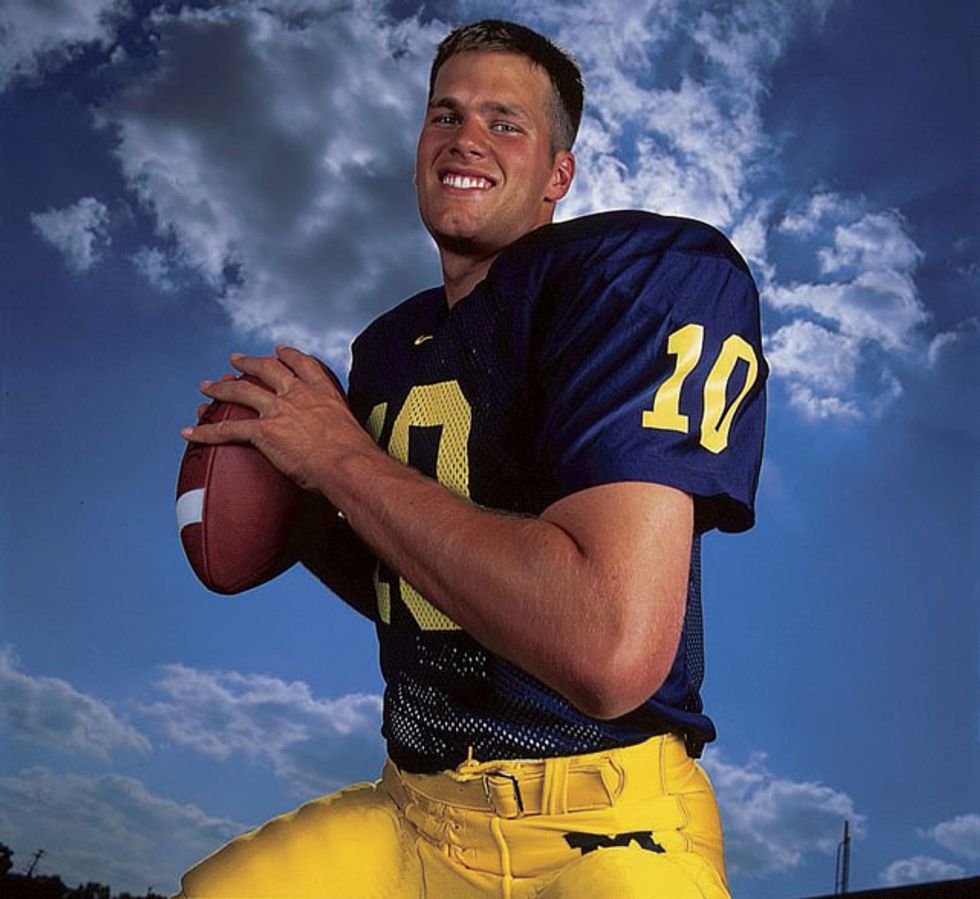 Captured while the quarterback of the University of Michigan football team.
2. 2004 Spiked Tips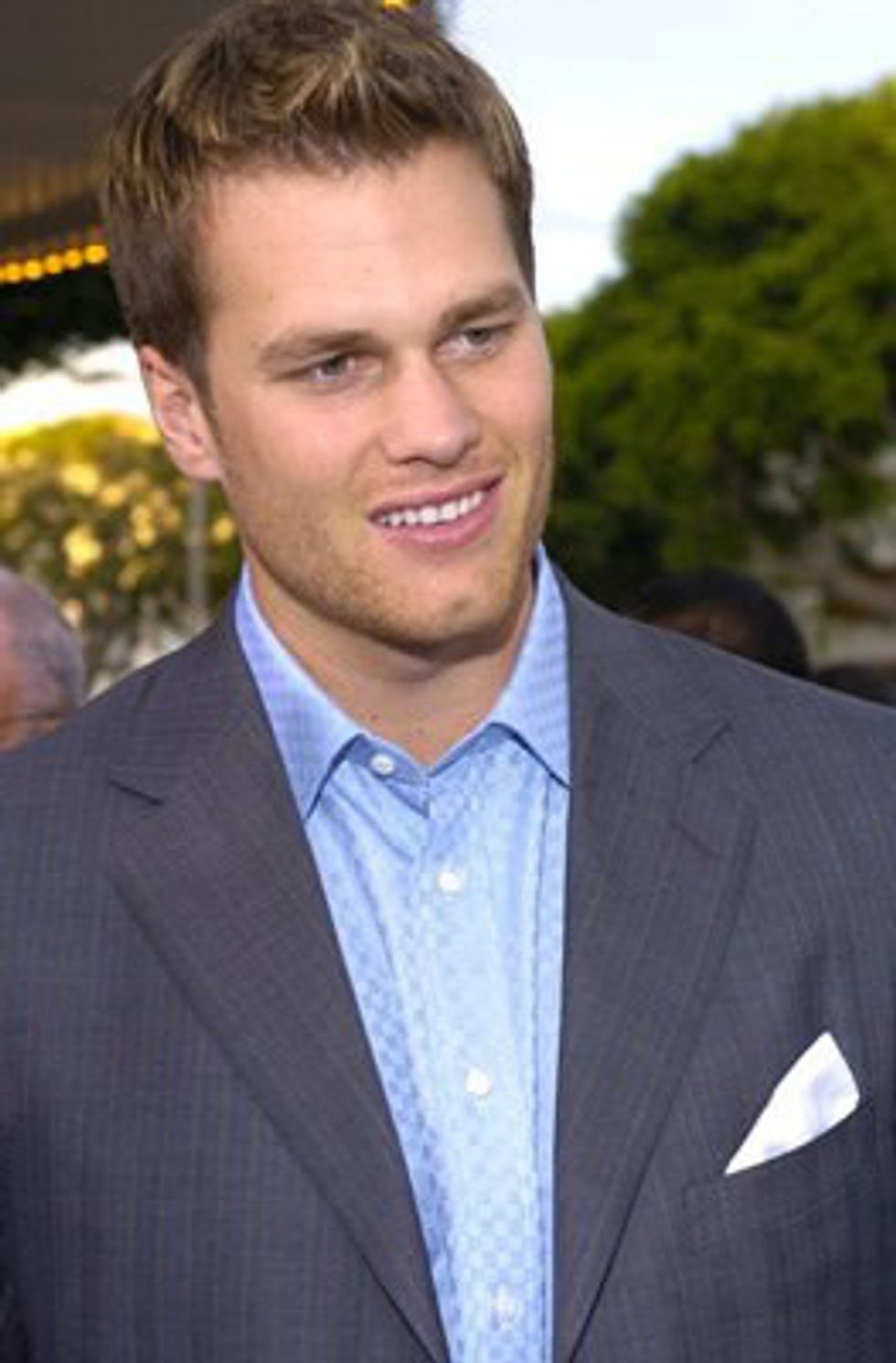 Brady attending the I, Robot movie premiere.
3. 2006 The Buzz Cut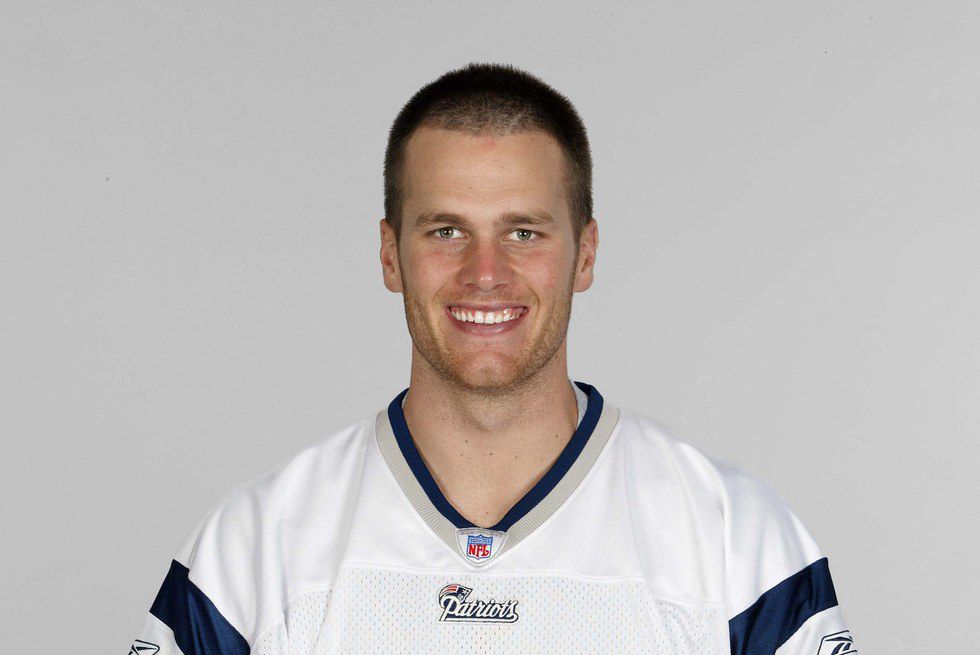 Brady's roster photograph for the 2006 season.
4. 2010 Long Hair Don't Care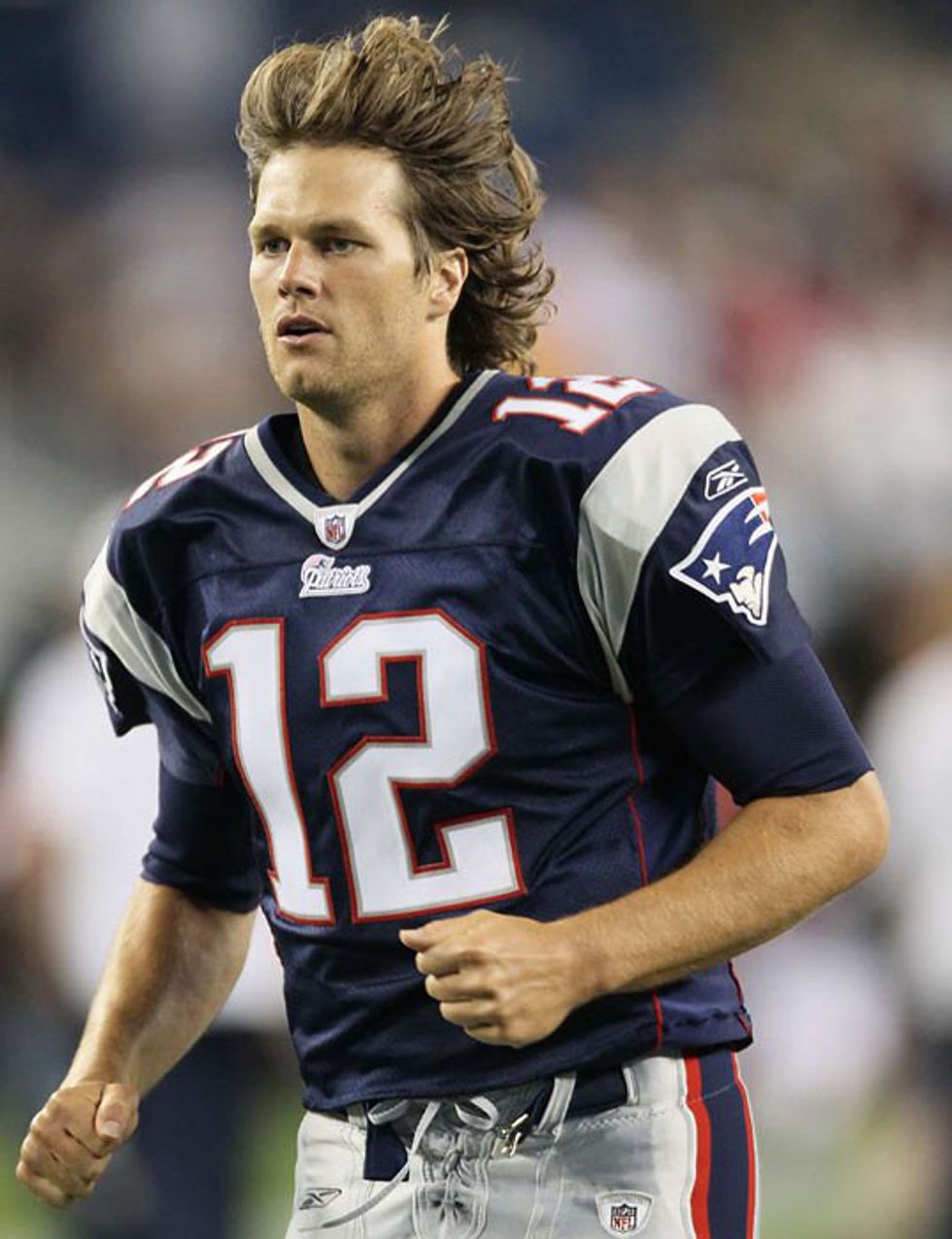 The long luscious locks on the four time Super Bowl champion.
5. 2010 The Justin Bieber Look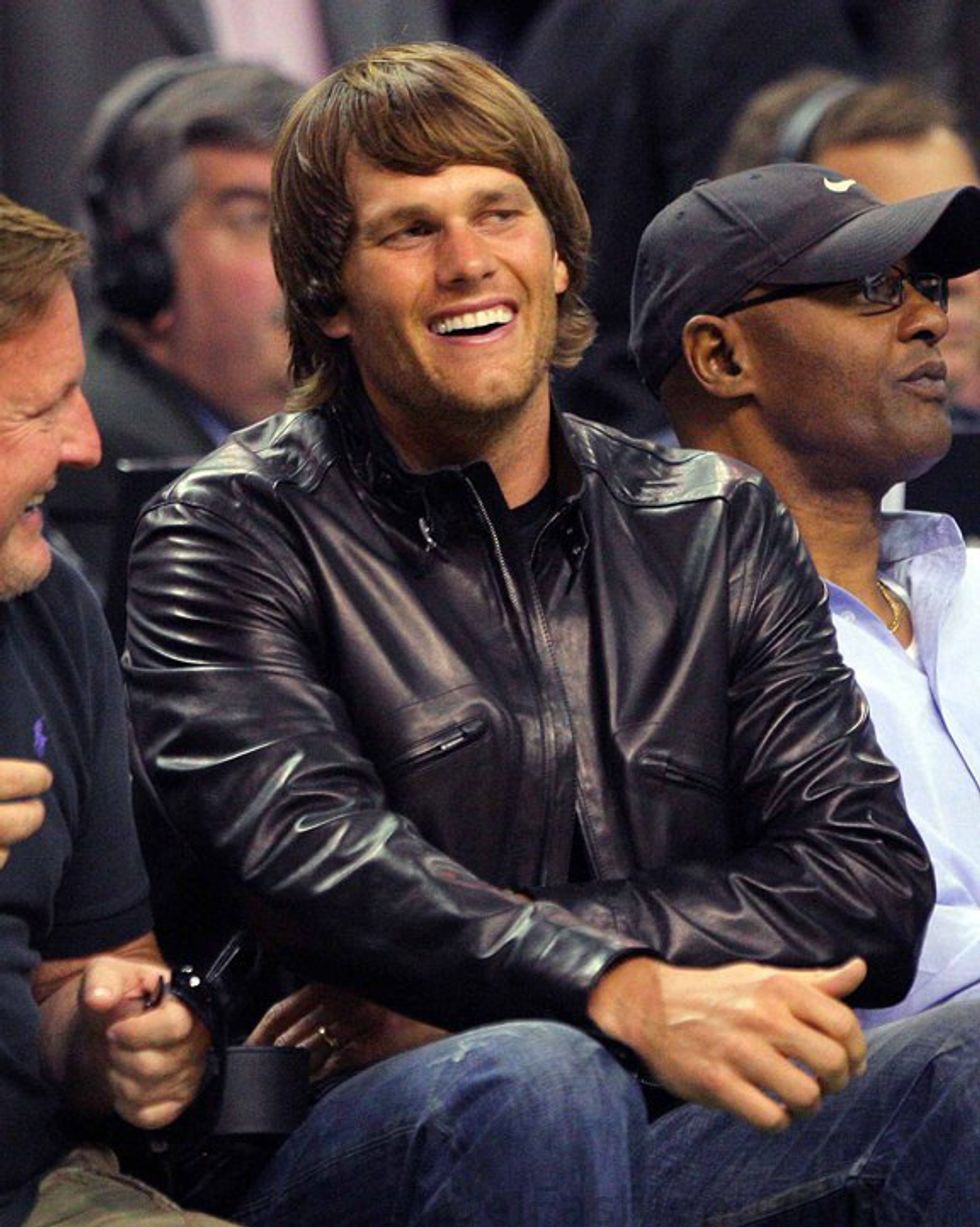 Tom Brady attends Game 3 of the Los Angeles Lakers against the Boston Celtics during the NBA Finals.
6. 2012 Cleaned Up Half Faux-Hawk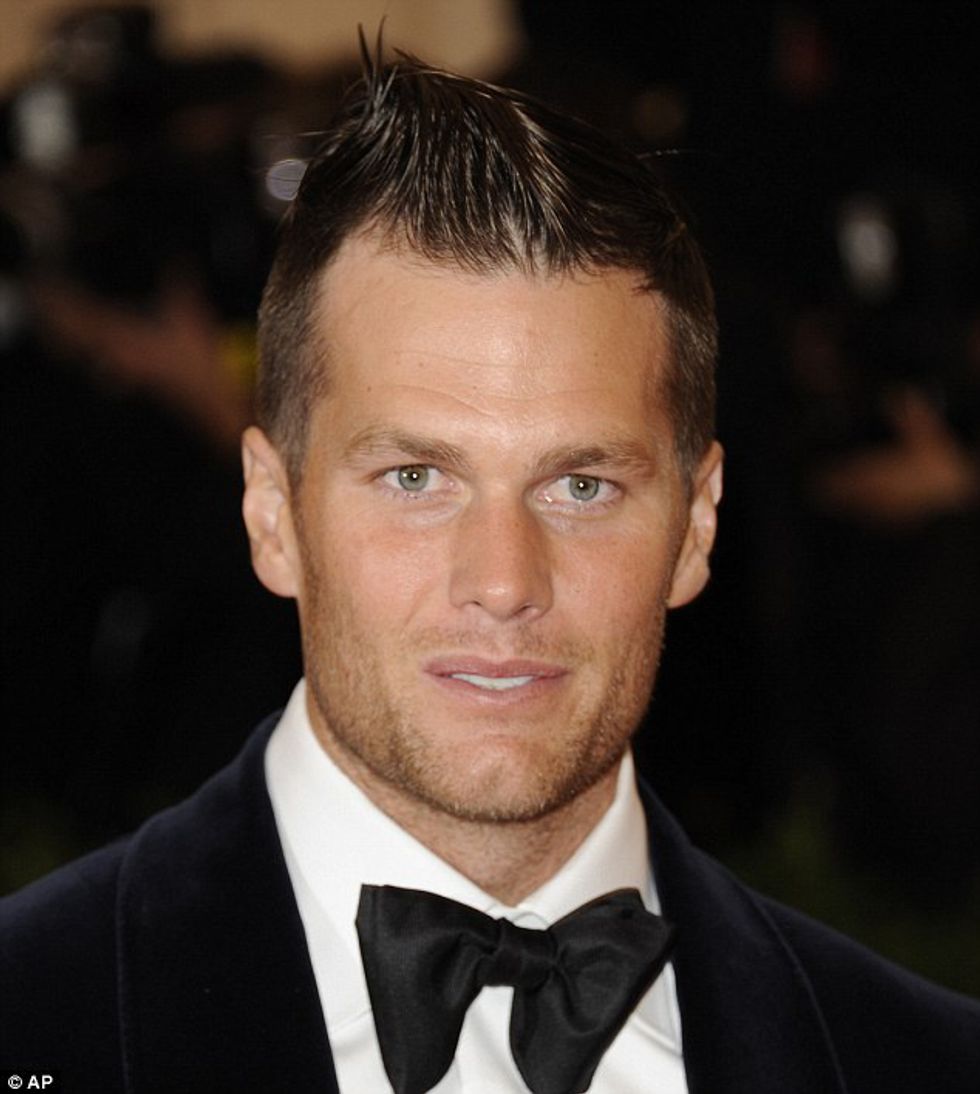 At the Met Ball, a benefit of the Metropolitan Museum of Art's Costume Institute in New York City.
7. 2012 The Fierce Model Look and a Quiff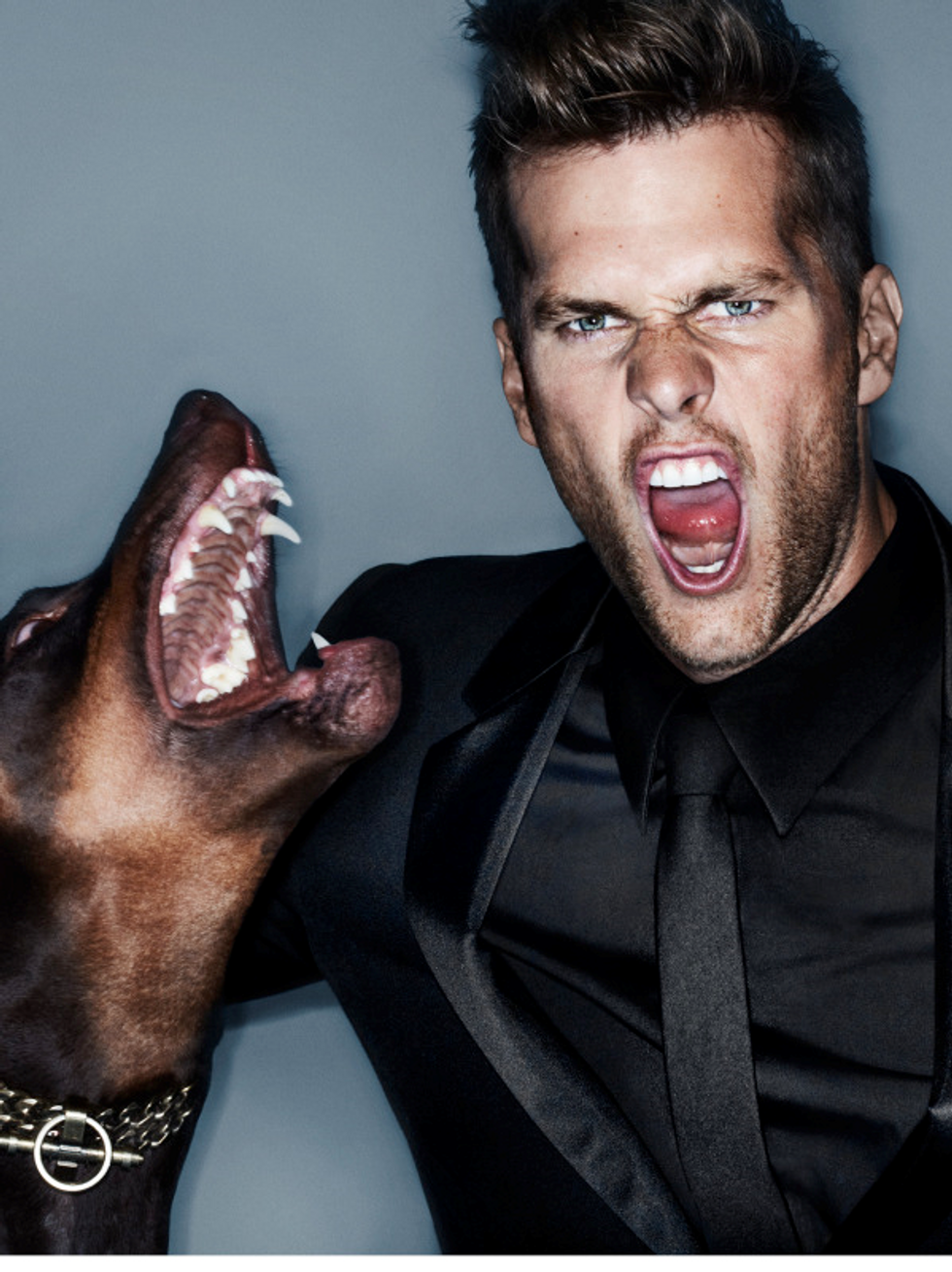 Brady posing for VMAN Magazine. Woof.
8. 2015 Clean Cut and Ready to Fight For the Appeal Look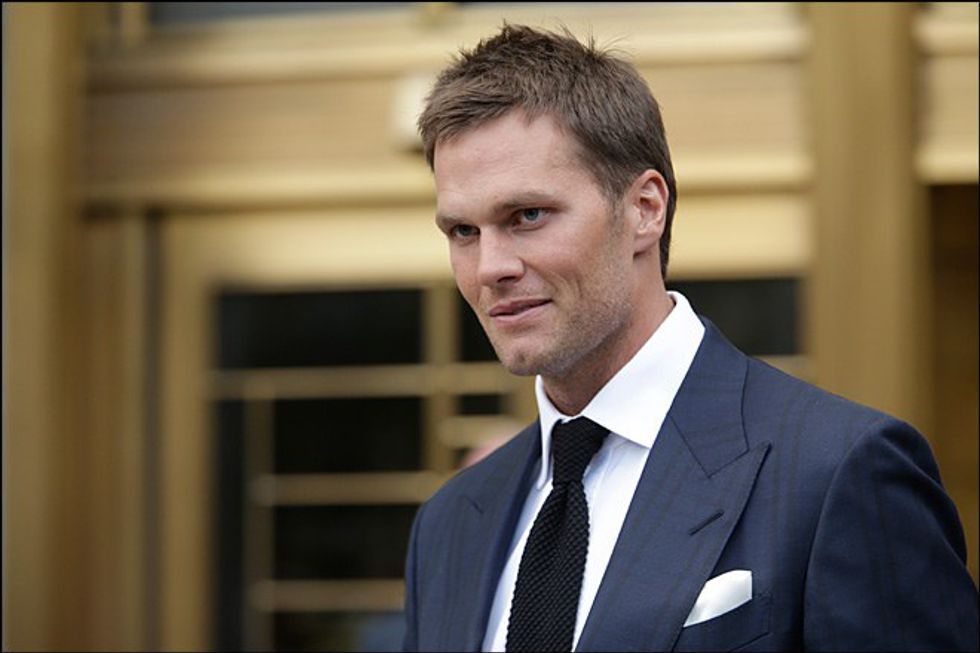 Brady in New York City leaving court during the never ending Deflate Gate case.
9. 2016 TB12's I Love The 90's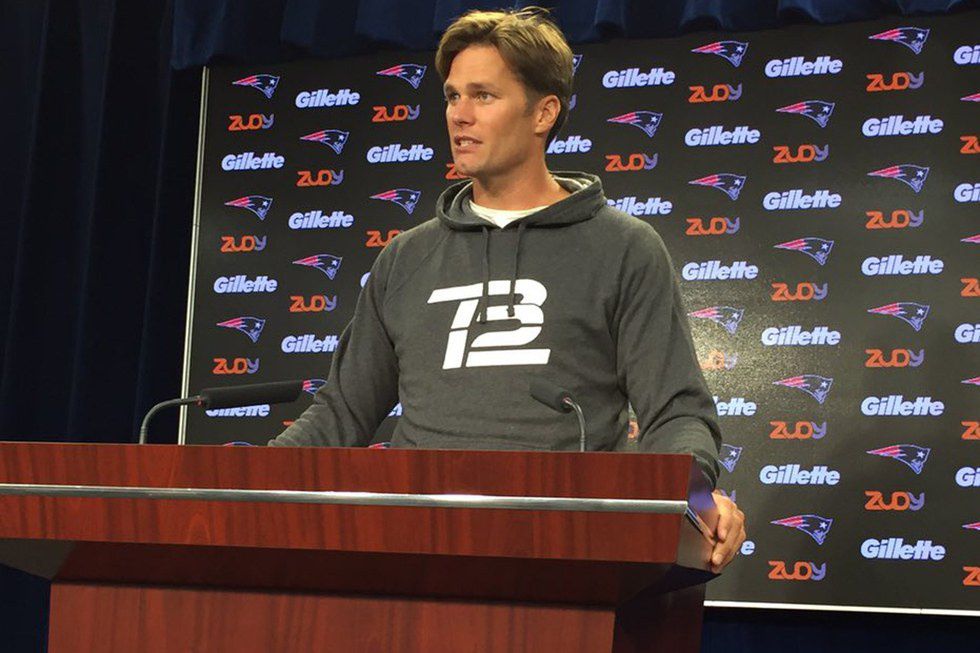 Brady sporting fluffy short hair on top with a middle part and closely shaved sides in a press conference.
10. 2005 The G.O.A.T.
But come on, who is the REAL goat here??
Who knows what the next hairstyle Brady will sport next. As long as there's a W at the end of the game, a free Dunkin's coffee the next day, and a healthy Tom Brady, he can get a perm for all I care!