Early Monday morning, one person was arrested after ramming his vehicle into a group of pedestrians leaving the Muslim Welfare House on Seven Sisters Road.
In other words, for the second time this month, London has been the victim of a cowardly, horrifying terrorist attack.
Unfortunately, as per usual, it is not being referred to as such by many. In fact, several sites don't even want to refer to the person responsible at all. Headlines such as these are a big problem: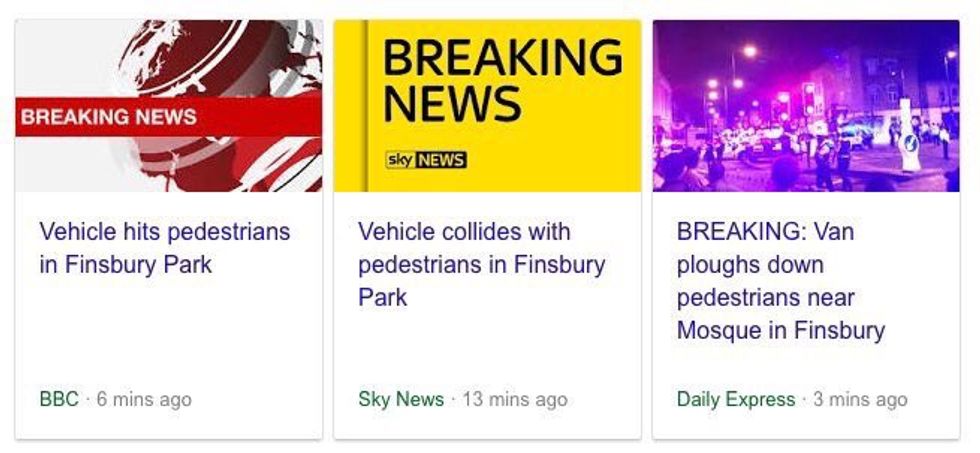 Why are people so afraid to call it like it is: a white, male terrorist has severely injured three innocent people. End of story. The car didn't drive itself, it wasn't an accident, and it sure as hell wasn't just an angry man running over random people.
This was an act of hatred done deliberately.
Stop giving these horrid people the benefit of the doubt, and stop pretending that skin color has any bearing on someone being a terrorist or not. Not that you'd be able to tell by looking at British or American media.
The really devastating part of this event is that people tweet out their "thoughts and prayer" to the victims, and leave it at that. Most of these people don't refer to the man as a terrorist, either. They call it an unfortunate accident by a sad man and leave it at that.
That's not helping anybody. Thoughts are a nice sentiment, but that will make zero change in the long-run. What needs to happen are these people being called out for what they are, and these tragedies being treated as such.
Terrorism is not defined by skin color, by religion, anything—the describes a terrorist as a person who "uses unlawful violence and intimidation, especially against civilians, in the pursuit of political aims." Sound familiar? That's what happened in London tonight, last week, in Berlin in March, and in so many other places in the past.
These aren't simply mentally ill people who need help. Stop giving them excuses for this awful behavior.
Even the mayor, Theresa May, sugar-coats it, describing the attack as simply a "terrible incident."
It is terrible—terribly offensive that we have no problem calling any aggressive, non-white person a "terrorist" or "criminal" while we give white people soft, nice names. They cause "accidents" and "they weren't thinking clearly."
It's disgusting how easy it is for society to describe non-white violence as terrorism and paint them in a bad light immediately, while white violence perpetrators are seen as innocent until proven guilty… and even sometimes then, they're still seen as innocent.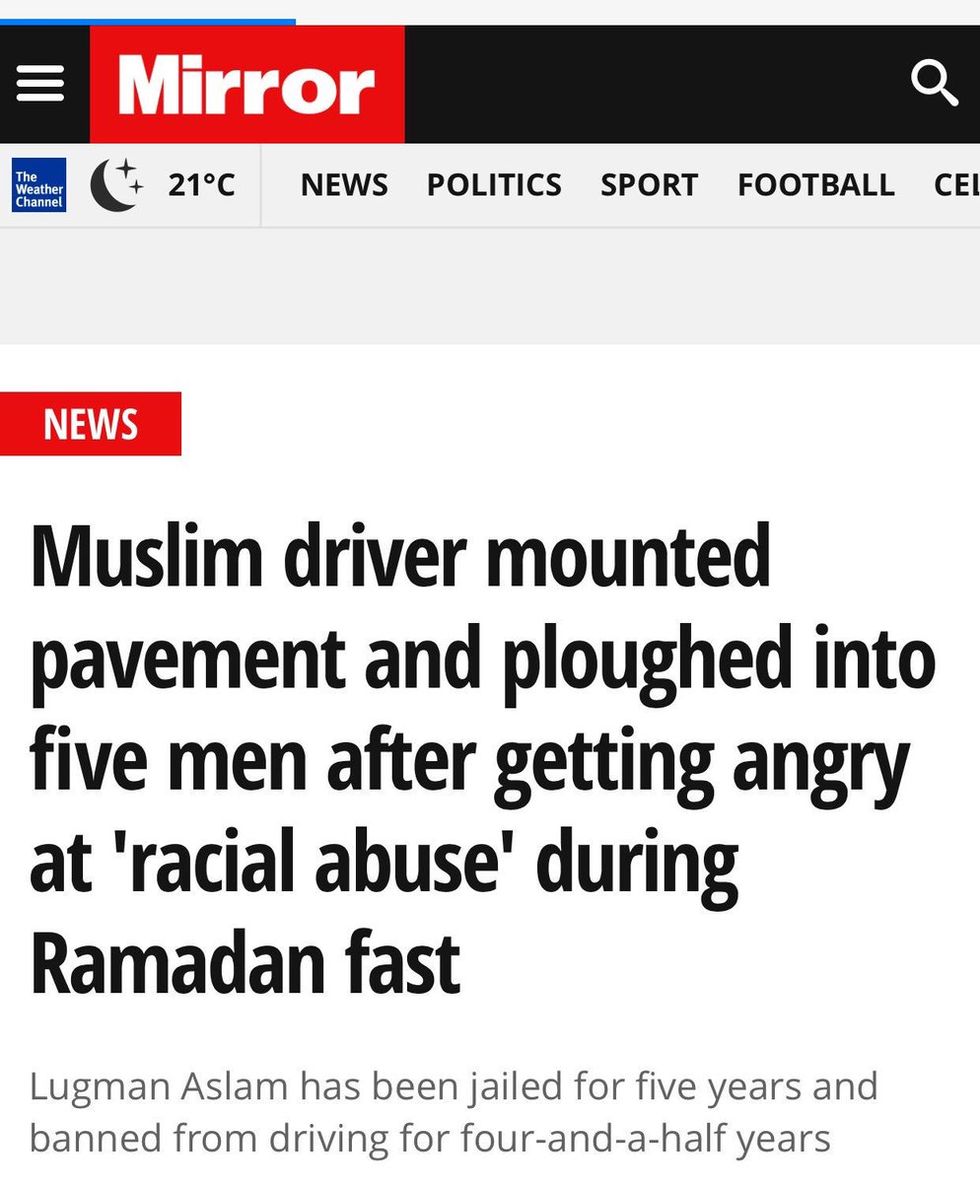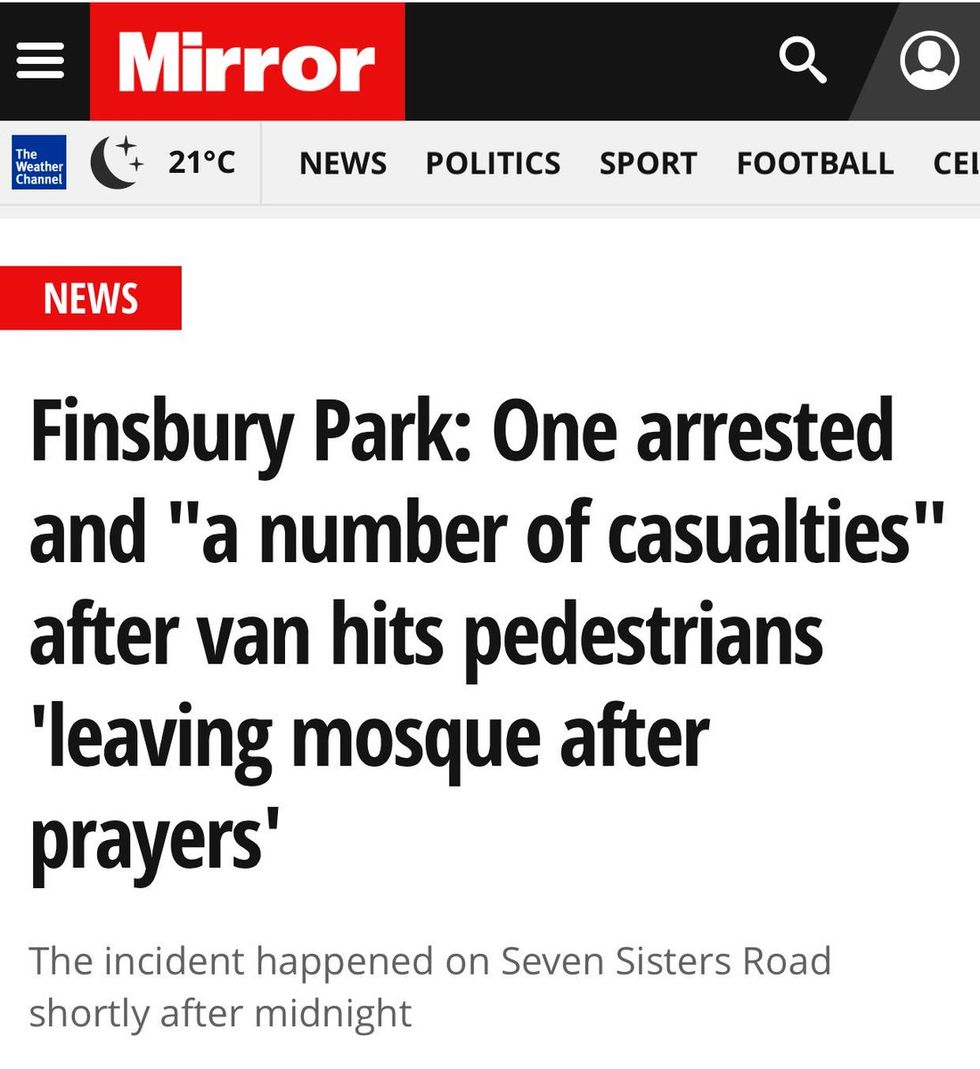 They'll be excused and excused and excused until their names are forgotten, while non-white perps are constantly broadcast. Why? Why does skin color have such an effect on how we treat the guilty?
London, Germany—the world, really, has suffered enough.
People will always do horrible things, innocent people will always die, but please—don't let these victims' deaths be forgotten simply because the murderer was white.
Do London a favor this time around—keep your thoughts, your prayers, your good vibes, and please just don't let the man's name (and his two accomplices, if they're caught) be forgotten.
Call them out, constantly, and say what they are: terrorists. They were white, male extremists who committed a horrible crime. Never forget that.