School shootings in America trace back as early as the Settlers and Indians .
Over the years, attacks on schools have gotten progressively more brutal, senseless and deadly. Motives behind such occurrences are often blamed on social cliques and bullying or the perpetrators often suffer from mental illnesses or addiction.
Here are the 10 deadliest school shootings in American history:
10. West Nickel Mines Shooting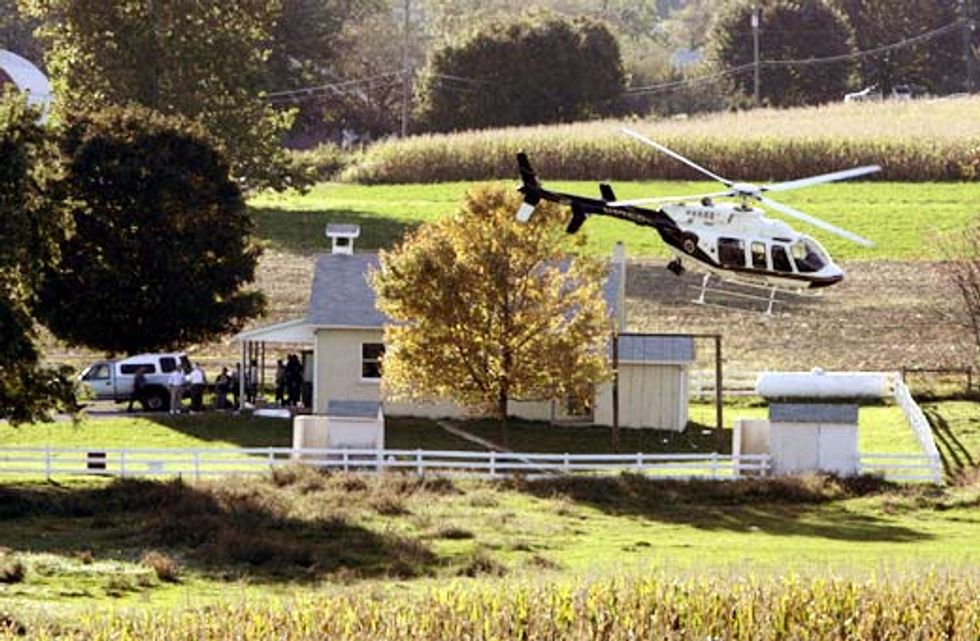 On October 2, 2006, milk-tank truck driver Charles Carl Roberts opened fire on a small Amish schoolhouse in Bart Township, Pennsylvania. Prior to going to the school, Roberts left a suicide note at home for his wife and children.
Roberts entered the one-room schoolhouse and ordered all the boys to leave, as well as one pregnant woman and three parents with infants. He ordered the remaining ten girls against the wall and held them hostage.
Sisters Mariah and Barbara Fisher, ages 13 and 11, courageously asked to be shot first in exchange for the lives of the other young girls; some were as young as six years old. Roberts killed Mariah and wounded Barbara. In addition, he shot eight out of the 10 girls, killing five of them.
9. Oikos University Shooting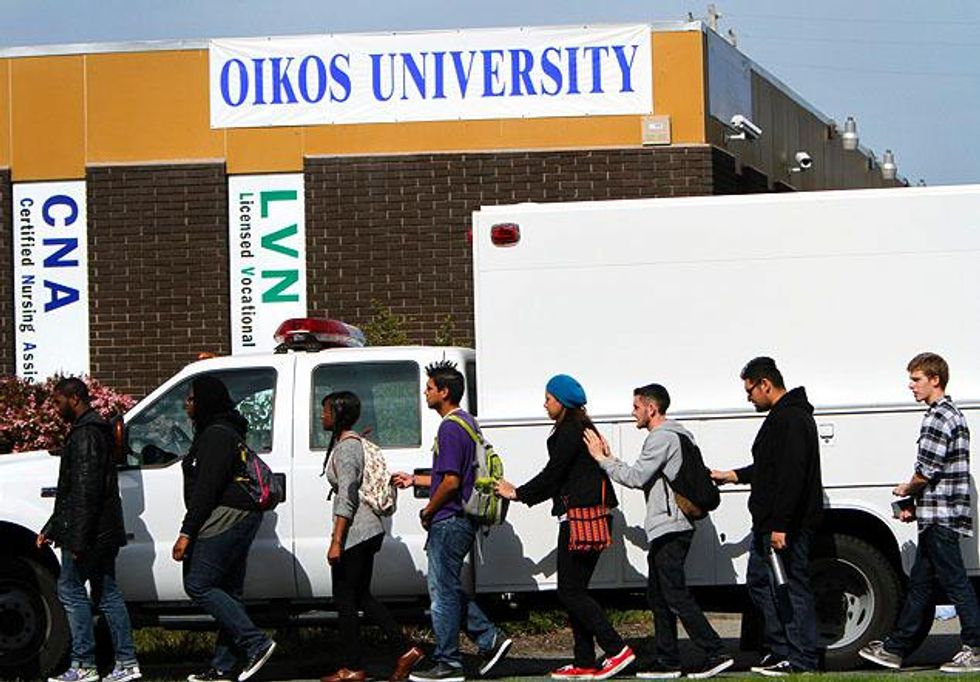 43-year-old One L. Goh committed Oakland, California's deadliest mass killing on April 2, 2012, at the Korean Christian college Oikos University. Witnesses testify Goh stood up in his nursing class and ordered everyone against the wall at gun point.
One student recalls him yelling, "Get in line..I'm going to kill you all!" before firing. He killed seven people and wounded three others.
8. California State Fullerton Massacre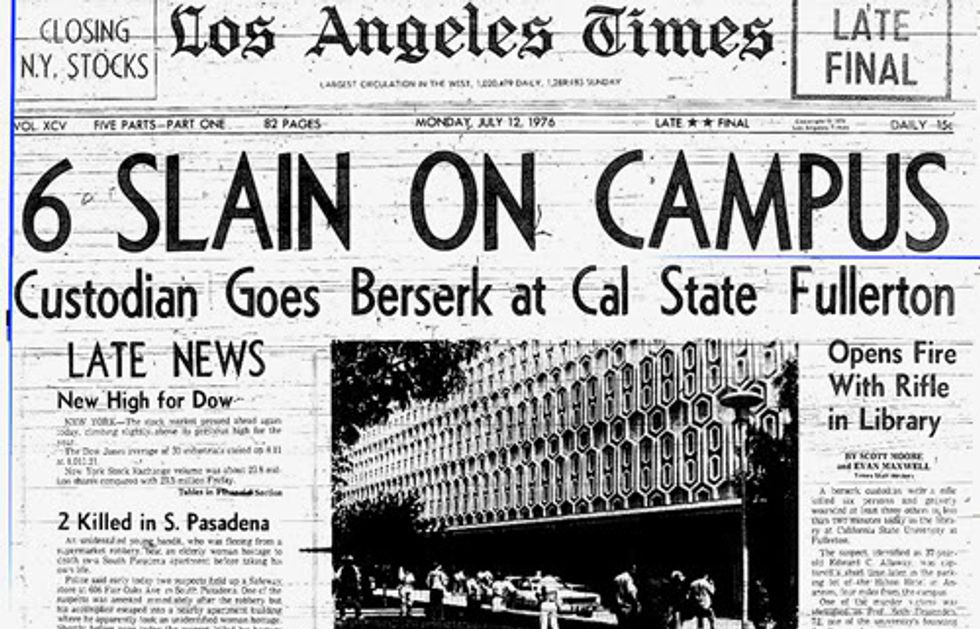 Custodian Edward Charles Allaway was reported as going "postal" on July 12, 1976 at California State University in Fullerton, California. The 37-year-old employee of the institute had a history of violence and mental illness, and was later diagnosed as a paranoid schizophrenic.
He was found insane by the judge of his trial for the murders. He called the police after killing seven people and wounding two others, and turned himself in. His motives behind the mass murder included him believing the university library was screening pornographic movies his wife was forced to appear in.
He is currently receiving medical treatment for his condition at the Patton State Hospital.
7. Red Lake Shootings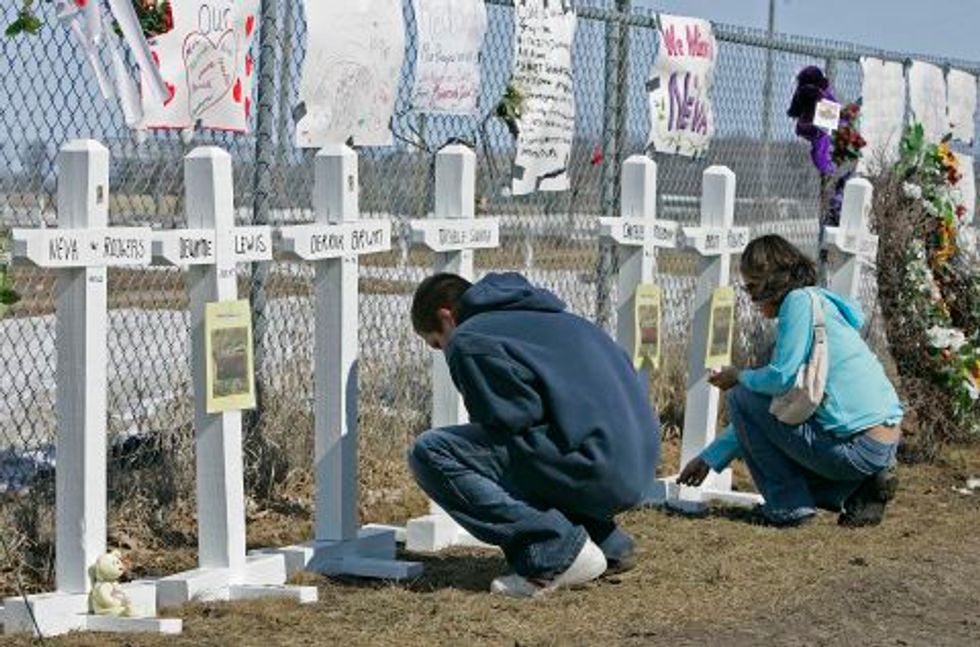 The Red Lake Indian Reservation in Red Lake, Minnesota will never quite be the same after events which occurred at the senior high school on March 21, 2005.
16-year-old Jeffrey Weise killed his grandfather (a tribal police officer) and his girlfriend. He then robbed his grandfather of police weapons and bullet proof vest, before ultimately driving to Red Lake Senior High School where he killed seven people and wounded five others.
Weise took a total of 10 lives that day, including himself. He committed suicide in a classroom after exchanging fire with police.
Witnesses reported Weise smiled while shooting his victims and questioned multiple students about their faith before firing.
6. Umpqua Community College Shooting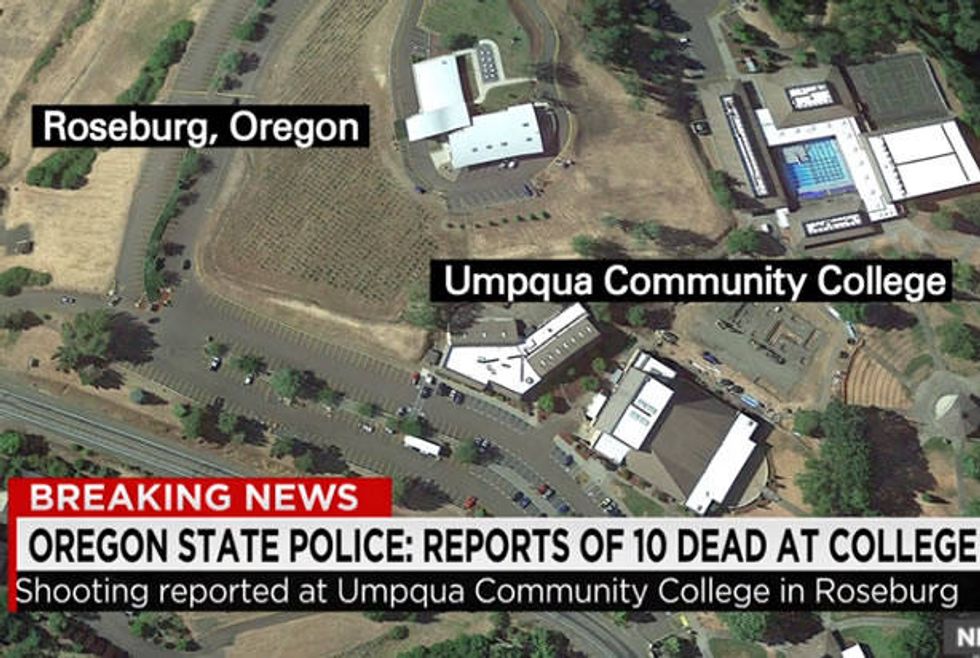 On October 1, 2015, 26-year-old Christopher Harper-Mercer committed the deadliest mass shooting in Oregon history. He killed nine people and injured seven others at Umpqua Community College in Roseburg, Oregon.
He spared one person in the classroom he opened fire in, only to deliver a message to the police for him. Mercer was described as "hate filled" by those who knew him. In addition, he identified himself as a White Supremacist, anti religious and suffered from long term mental health issues.
Some theories behind the mass shooting were Mercer falling below a C average, putting him at risk for suspension, as well as him not being able to pay the tuition bill due.
He ultimately committed suicide after the attack.
5. Enoch Brown School Massacre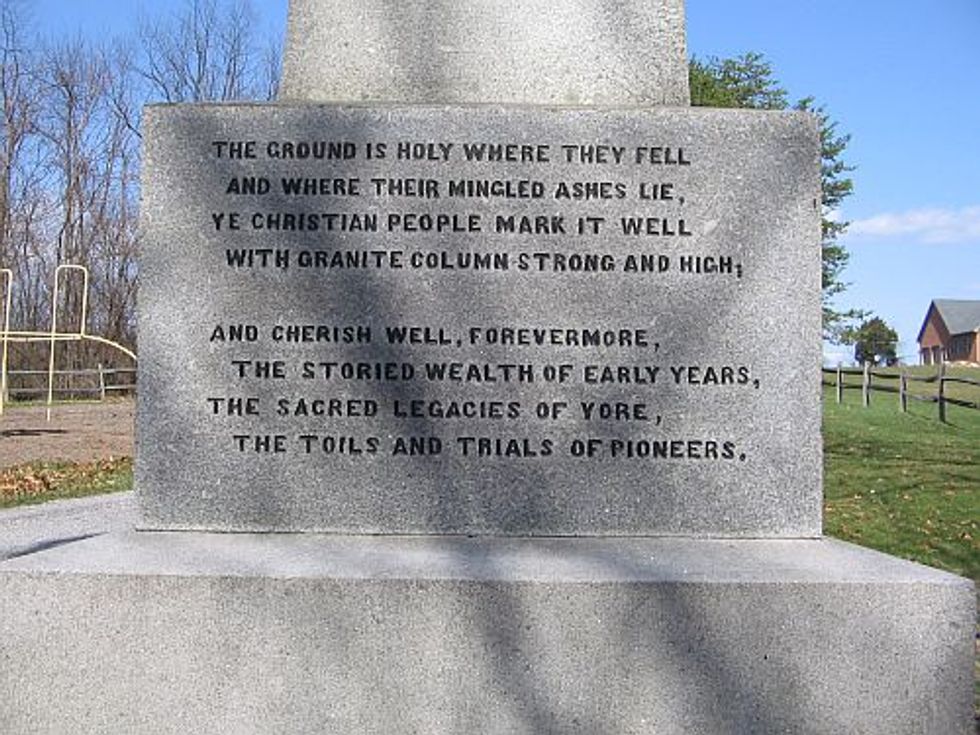 The Enoch Brown School Massacre is one of the first documented school shootings in U.S. history. On July 26, 1794, four Lenape Indians entered a Settler's schoolhouse in Delaware where they massacred school master Enoch Brown and nine children; they were shot and scalped.
Two children survived the attack and four others were kidnapped and taken as prisoners. This event is considered one of the most notorious incidents of the Pontiac War.
4. Columbine High School Massacre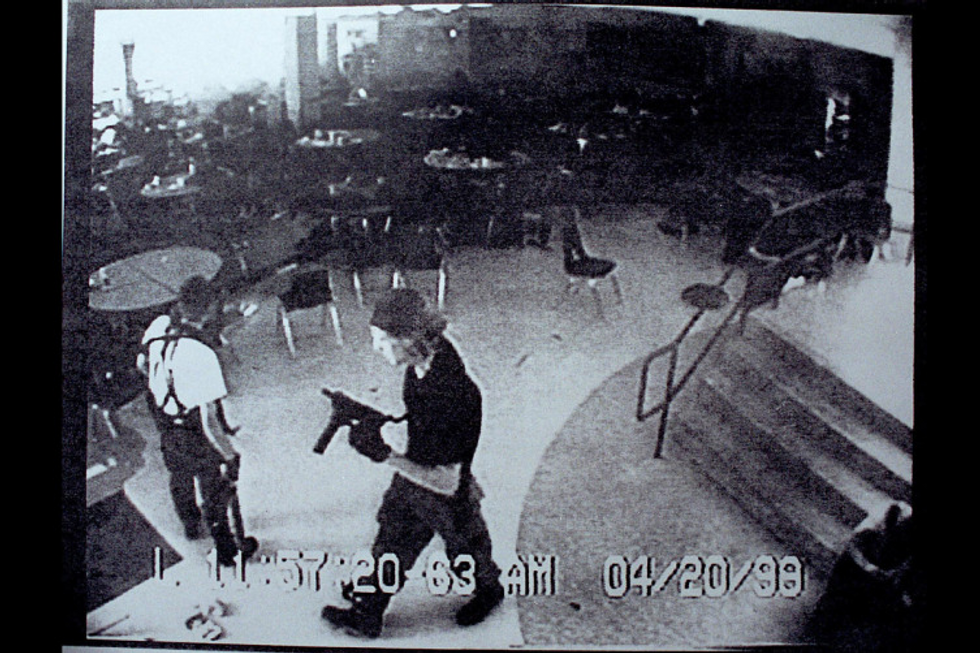 High school seniors Eric Harris, 18, and Dylan Klebold, 17, may have not committed the deadliest school shooting in the U.S., but their killing spree at Columbine High School in Littleton, Colorado is considered one of the most infamous attacks in history.
It sparked numerous debates, including gun control, anti-depressant drugs and the influence social cliques, violent video games and bullying have on the mental health of high school students.
Harris and Klebold spent countless hours preparing for the events on April 20, 1999, which were documented in their "Basement Tapes." The tapes contained footage of the two boys having target practice with illegally obtained firearms, as well as a suicide message and apology to their parents.
Their ultimate goal was to be responsible for more victims than the Oklahoma City bombing, an event the boys idolized. The morning of the shootings, Harris and Klebold encountered one of their few friends Brooks Brown in the school parking lot.
Brown was one of the few students the shooters considered a friend; they told him to leave campus immediately because "something bad was about to happen."
Reports claim the boys targeted jocks, taunted people for their belief in Christianity and made jokes with each other while they killed their peers. Harris and Klebold took the lives of 13 people and injured 24.
They committed suicide in the library together.
3. UT Tower Shooting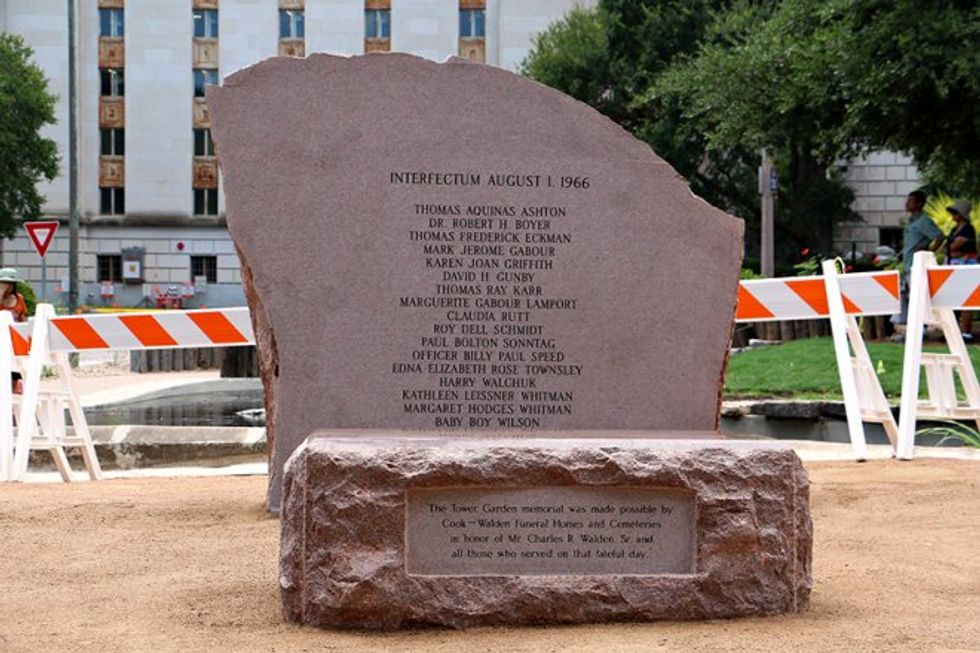 On August 1, 1966, former Marine sharp-shooter Charles Whitman unleashed havoc on the campus of University of Texas in Austin, Texas.
Whitman positioned himself on the observation deck at the very top of the U.T. Tower; it was the perfect place for a sniper to have his pick of targets, considering you could see the entire campus from his vantage point.
He killed 14 people and wounded 31 others. Prior to his attack on campus, Whitman killed his wife and mother.
Post autopsy, it was theorized that Whitman's behavior might have been caused by a tumor found in his brain. Doctors and psychologists attribute the tumor to his impulsive, irrational behavior and his lack of a conscience.
This theory was supported by records of Whitman seeking professional help prior to the shooting for "overwhelming, violent impulses" he felt he couldn't control.
2. Sandy Hook Elementary Shooting

20-year-old Adam Peter Lanza is responsible for arguably the most senseless and brutal attack on a school in U.S. history.
On December 14, 2012 Lanza shook the town of Newtown, Connecticut when he attacked Sandy Hook Elementary School. Lanza killed his mother, before entering the school where he killed 26 people and inured two others; the majority of his victims were children aging from five to 10 years old.
He committed suicide upon completion of the attack. This shooting in particular confused both the media and authorities, because Lanza never offered a motive or reasoning behind the murder of his mother nor the horrendous mass slaying of innocent children.
1. Virginia Tech Massacre


Virginia Polytechnic Institute and State University in Blacksburg, Virginia came under attack on April 16, 2007. Senior student Seung-Hui Cho killed 32 people and injured 17 more in two attacks – one in a co-ed dormitory, the other in the Engineering, Science and Mechanics building.
He is noted as committing the deadliest attack on a school in U.S. history.
Cho was previously diagnosed with severe anxiety disorder; among the tapes he personally mailed to NBC news, Cho expressed his hatred for the wealthy, compared himself to Jesus Christ and explained that he was forced to commit the mass shooting due to voices in his head.
Virginia Tech has held the number one spot as deadliest school shooting for five years.
Holocaust survivor Liviu Librescu was a professor in the Engineering, Science and Mechanics department at the school, who was famously remembered for using his body as a barricade against the door during the attack; Librescu was killed during the attack but managed to hold the door closed long enough for all of his students to escape out the window.
Cho ultimately committed suicide following the shooting.