If your summer is coming to a close but you're still looking to have a good time in September with some fall festivities, you should be looking into playing these backyard games at your next BBQ or fall fire.
1. Spikeball.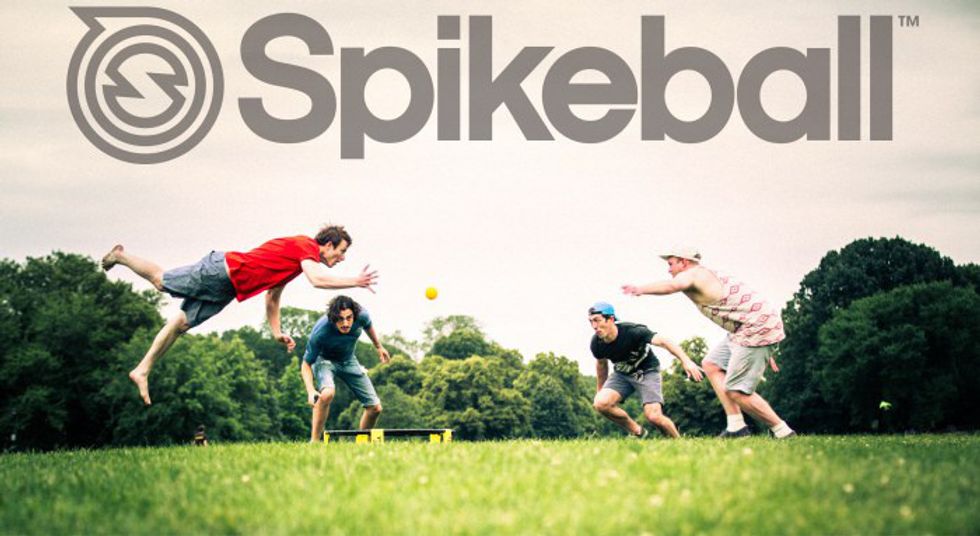 Spikeball (as seen on the show Shark Tank) is perfect for the beach during the summer, but in the fall it makes for an awesome backyard game as well. It's a unique cross between volleyball and foursquare, and it's super easy to set up! Spikeball is great to play for fun or to get competitive. There are even Spikeball tournaments across the U.S. where you and your teammate can compete against others and if you are really good, even win some money or prizes!
2. KanJam.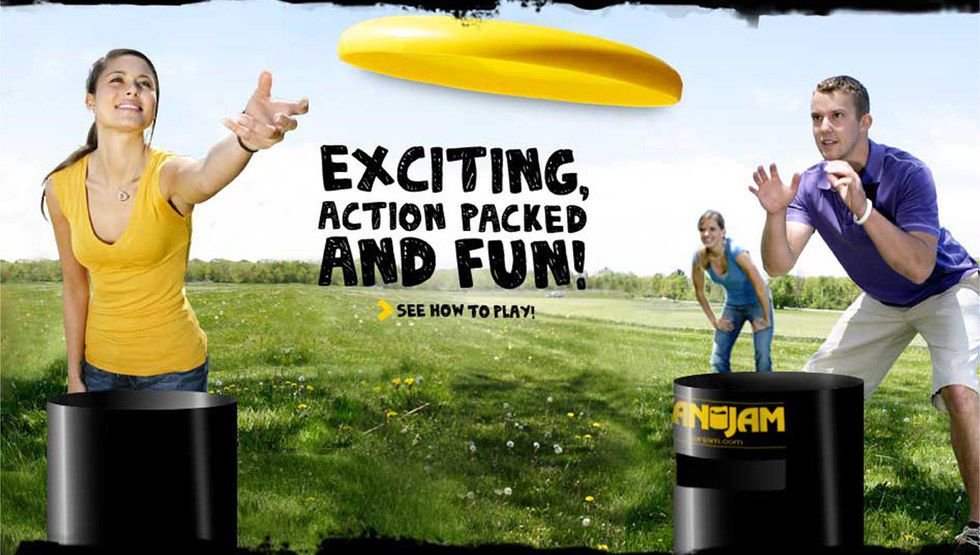 KanJam is by far my favorite game to play for many reasons, but mostly it's because anyone can pretty much play it! If you can throw a frisbee, you can play KanJam. Two big cans are set up on opposite ends and each "Kan" contains a slit in the front and a hole at the top. There are also many ways to alter this game, so you can get creative and if you throw the disc or the frisbee in the slit, you automatically win! For rainy days, there is also Mini KanJam which can be played inside.
3. Polish Horseshoes.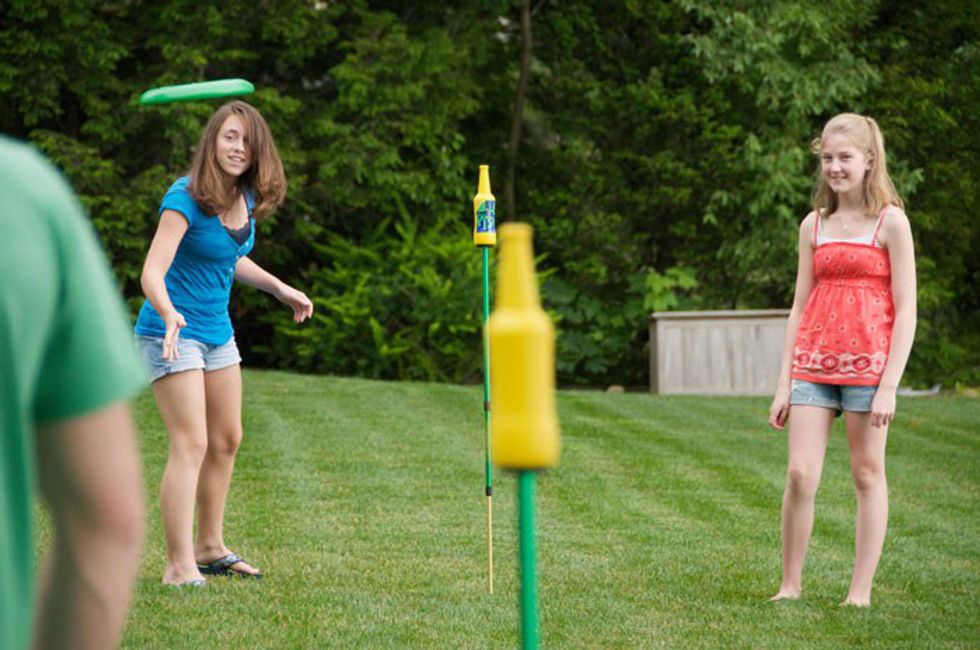 This game is great fun, too. If you already have a disc or frisbee from KanJam, you are good to go! You can buy the Polish Horseshoes from places like Dick's Sporting Goods or you could just get creative and make your own game set. By getting two bottles (like soda or beer bottles) and then just two long wooden "poles" which are easy to get from places like Home Depot. You must hold a drink in one hand at all times, leaving only one arm free for throwing.
4. Cornhole.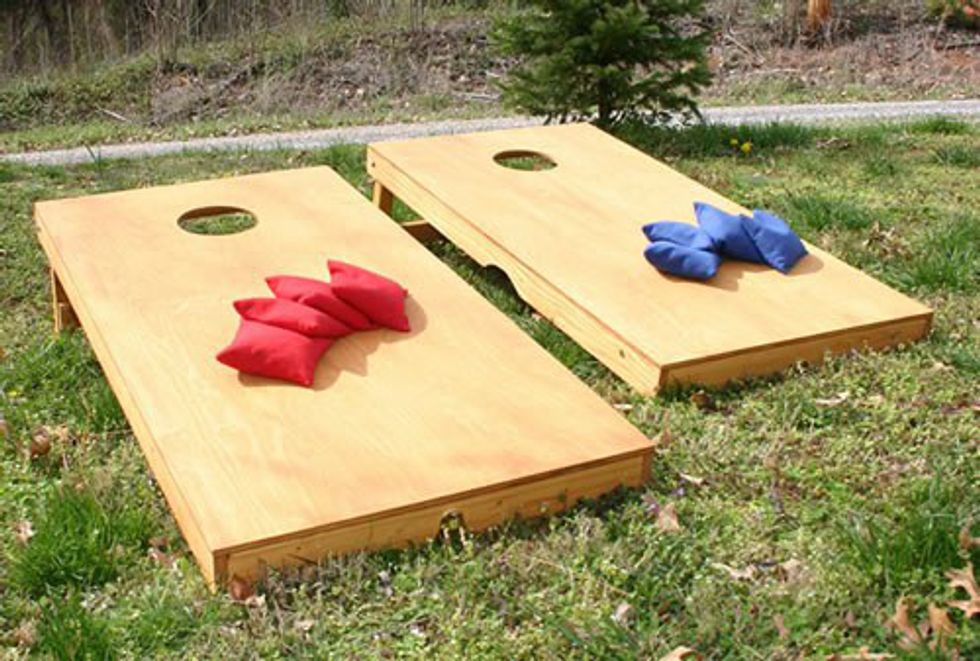 Everybody knows Cornhole, an easy classic but a good one. By throwing bean bags you score points, and who doesn't love a good bean bag toss? The best part about Cornhole is the fun prints that the boards come in! You can even make some yourself, or have them custom-made for a great gift idea.
5. XL Jenga.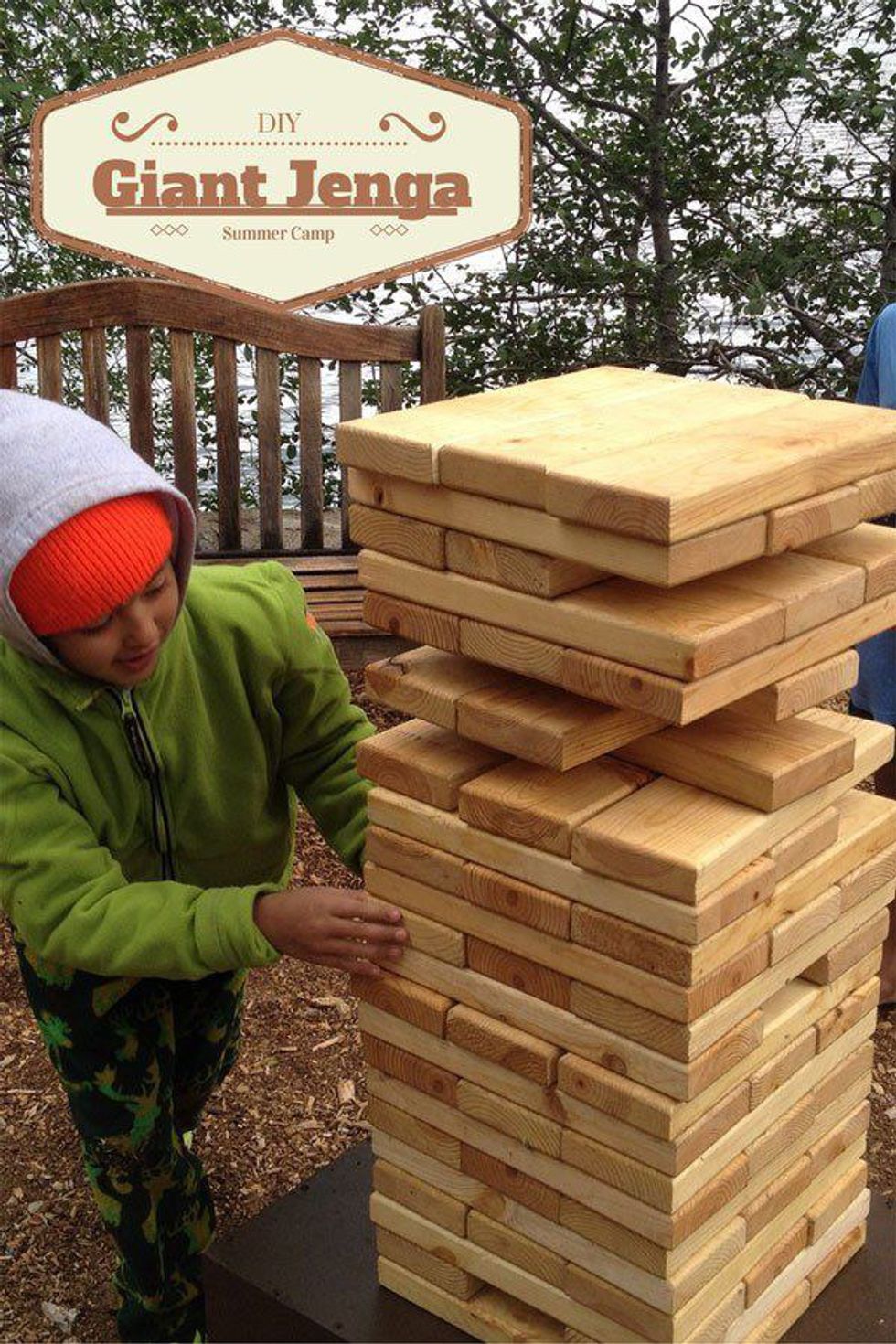 XL Jenga is just like regular Jenga but much bigger! This game you can buy but it is super easy to make. All you really need are a bunch of 2x4's and you are good to go! Stack the tower up high and hope you don't knock it over!