September celebrates Suicide Prevention Week from the 5th until the 11th! In honor of those struggling and recovering from depression, anxiety, self-harm, and addiction, I would like to shine light on two organizations that I hold dear to my heart; To Write Love On Her Arms and Delta Xi Delta Sorority.

To Write Love On Her Arms is growing and gaining popularity faster than founder, Jamie Tworkowski ever dreamed. For those who may not be familiar with the non-profit movement, TWLOHA is dedicated to raising awareness about depression, anxiety, self-harm, suicide, and addiction, as well as to provide endless support for those struggling. Back in 2006, in attempts to help a close friend, Tworkowski posted his friend's story to MySpace and titled it, "To Write Love On Her Arms." Letters of appreciation and encouragement flooded in from those sharing their personal stories and in 2007, TWLOHA became an official organization.
"Though she be but little, she is fierce!" - William Shakespeare
Delta Xi Delta is a local sorority here at Montclair State University, and like TWLOHA, also started out small but is growing each year. So what else do the two have in common? Well, in 2013, with the same goal of helping others in mind, Delta Xi Delta adopted To Write Love On Her Arms as the sorority's official philanthropy.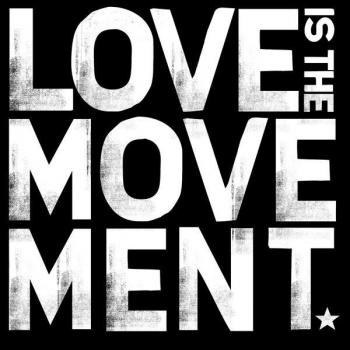 TWLOHA encourages people to share their story in order to help others and receive the support they themselves need. One of Delta Xi Delta's very brave sisters did just that:

"Growing up I never knew what addiction or even depression was. I was never aware that there were people who suffer from this so badly and may even depend on drugs or alcohol to live. Where I am from, substance abuse has become one of the biggest problems that people of all ages suffer from. Drug use and over dose has become an epidemic. But never did I think that I would be up here telling a story on how I am not an addict but how addiction ruined me. Finding out you have lost your friend to a drug isn't the easiest thing to hear. Especially when that person is still alive but wants absolutely nothing to do with you. You never see them anymore and they never come home. It is like a part of you is missing. The emptiness is indescribable. To everyone suffering from anxiety and depression, to those who have a loved one suffering from addiction, you are not alone. It is okay to want to laugh and cry at the same time. It is okay to kick and scream because I totally have."
- Heather Murphy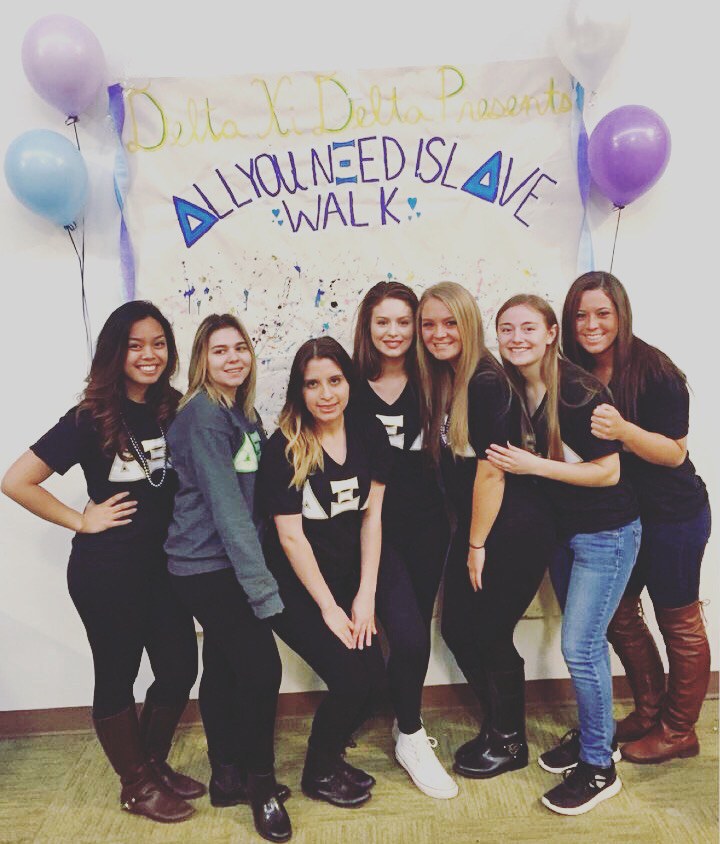 This past spring, Delta Xi Delta hosted their third annual "All You Need Is Love Walk," which donated all of the proceeds to TWLOHA. The sisters of Delta Xi Delta, as well as the many supporters that the event drew set out to walk the Montclair campus in honor of those suffering with depression, anxiety, self-harm, and addiction. The walk not only raised money for a wonderful organization, through games, activities, and guest speakers, it brought our campus closer. Both organizations have taught me so much about the power of love, friendship and how an endless support system can truly change lives. There are so many ways to get involved!
For more information on To Write Love On Her Arms visit, www.twloha.com
For more information on Delta Xi Delta's upcoming events or recruitment please visit, @deltaxidelta on Instagram.