According to Oxford Dictionary, a sport is defined as "an activity involving physical exertion and skill in which an individual or team competes against another or others for entertainment." Yet many sports that fall under this category, such as cheerleading and dancing, are categorized as recreation or competitions. On the contrary, activities such as chess and video gaming could be classified as sports according to definitions that exclude physical exertion as part of the criteria.
Truthfully, there remains a large gray area to which factors constitute a sport. Some may define it as an activity that involves a form of competition, but that also includes the hot dog eating contest that ESPN airs live every year.
Personally, as a dancer, I took offense to the remarks about dancing not being on the same level as a sport like basketball. As my muscles ache the day after a long, draining rehearsal, I can't help but wonder why some people refuse to believe that dancing is not a sport. While some dancing may be recreational, dance teams and competitions are thriving throughout the nation. By every definition, dancing and cheerleading are most definitely sports.

Any widely recognized activity involving a form of competition should be labeled as a sport. Evidently, not all of them can be held to the same standards, but it still does not make them any less of a sport. Sports should become more accepted as an overarching term for all the extracurriculars that require strategy, skill and commitment to succeed. This includes eSports, or video gaming, which has created an industry predicted to surpass the National Hockey League in the near future.
Sub-categories would inevitably exist, as they do with classes at school. The difference between an AP Chemistry class and the elective you take to boost your GPA with a guaranteed 100 is drastic, but they are both classes after all. Inevitably, some will be taken more seriously than others, and less recognized activities may be perceived as inferior to those that you first think of when you hear the word, "sports." This, however, fails to serve as a justification to discriminate against the diligence and dedication required to be successful in these endeavors.
If you search the word for sports on Google Images, this is all that comes up.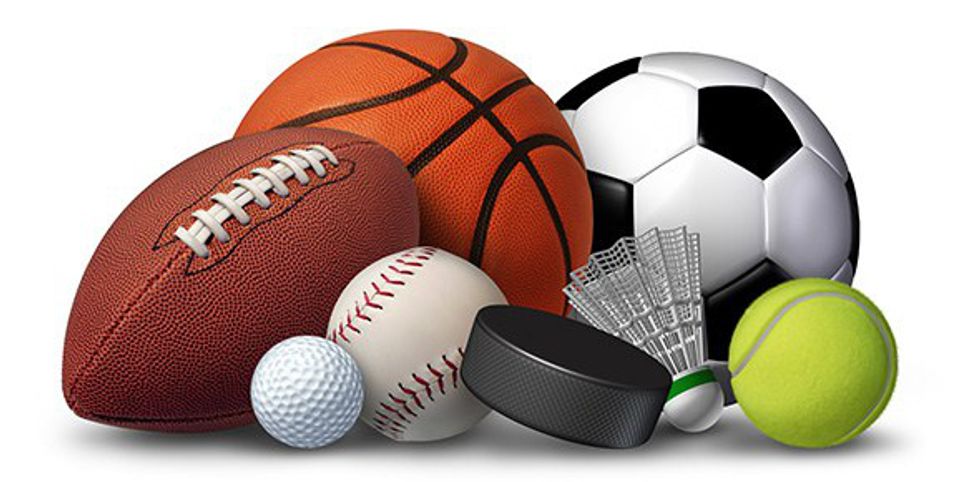 It's time to change that stereotype.