The Cleveland Cavaliers have finally signed two players whom they believe to be the missing pieces on their path to another ring this year. Officially signing Deron Williams and Andrew Bogut, the Wine and Gold are sure to see some serious action in the upcoming weeks.
The former Dallas Mavericks point guard has already made his debut with the Cavs against the Celtics, and although they lost, Cleveland management is confident in their recent decisions.

"The Cavs were the first team that jumped out at me. A lot of times you overthink things. I kind of went with my first thought. I just felt like this was the best fit for me. I just feel like I'll be comfortable here. I'll have a significant role here, with the need for a backup for Kyrie (Irving) and also being able to play with Kyrie. We get a chance to play together and of course competing for a championship is something that I haven't had a chance to do."
- Williams, on why he chose the Cavs

Not only have the Cavs gained a three-time All-Star with Olympic and playoff experience, but they've also lucked out with a starter for the Warriors during their win in the 2015 championship.

Former Golden State center, Andrew Bogut, moved from Golden State to Dallas following the Warriors' loss in the 2016 championship, beating out the interest of the Houston Rockets and San Antonio Spurs. Just last week, Bogut was up in the air about where he would end up next, following a waive from Philadelphia.
Originally part of a trade involving Justin Anderson and a first-round draft pick in exchange for Nerlens Noel, Bogut was waived by the 76ers soon after the agreement. When given the option to chose his next team, he followed through with league expectations and chose Cleveland.
Although there were a couple of minor setbacks with locking down Bogut's contract, the Cavaliers administration took no chances of losing him and made room on their roster by waiving shooting guard Jordan McRae. Soon after, General Manager David Griffin eased anxiety across the Land and made the official announcement.
The rivalry between Warriors and Cavs fans will continue over this trade, but they aren't the only ones with growing tension. The Warriors administration was frustrated with Bogut, claiming that he wasn't versatile, and injury had left him out of the last two games of last year's finals.
Free agent Larry Sanders has also spoken up about his discontentment with the trade. Had Bogut chose to go elsewhere, Sanders likely would have been signed in his place. However, Sanders hasn't played since December of 2014 and was released by the Bucks just two months after his last game.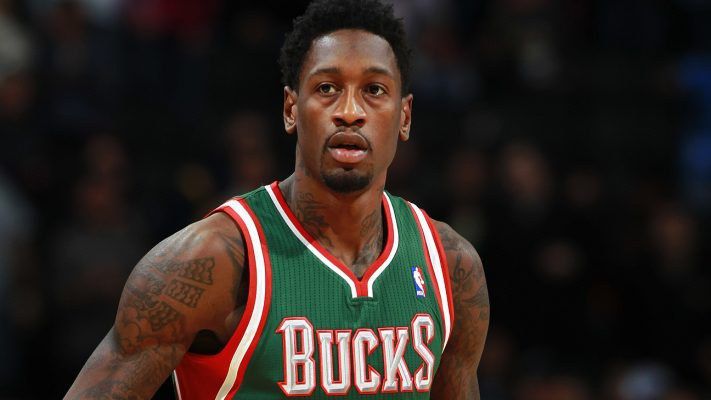 Despite the fact that Bogut and Sanders were both drafted by Milwaukee for their first seasons in the NBA, Sanders has taken to social media to throw shade on the decision. It has been rumored that the Cavaliers would consider signing him in the off-season, but his comments might cost him this opportunity.
Whether Sanders is next or not, one thing is for sure: the Cavaliers won't have much trouble maintaining their top position in the Eastern Conference this season. With these additions, Cleveland is golden (no pun intended).