Growing up, most people associate volleyball with a barbecue or the beach and not as an actual sport. Sports like football and basketball overshadow volleyball. More schools tend to fund these sports and don't allow the sport a chance to grow into what it really is. This might be one of the reasons why some might consider volleyball not to be a sport. What makes volleyball so different from every other sport? Why isn't volleyball as popular as football or basketball? Why can't volleyball be given the same oppoutunity as other sports? These are the questions I ask myself as others continue to look down on a sport like volleyball.

Volleyball isn't a sport
I hear that phrase often when I tell people that I play volleyball. You have the players, coaches, the ball and a goal; the first to 25 points wins the match. Just like any other sport, you win and lose games. Everyone has their positions and their duty on the court. So, what makes volleyball different? I thought about it some more.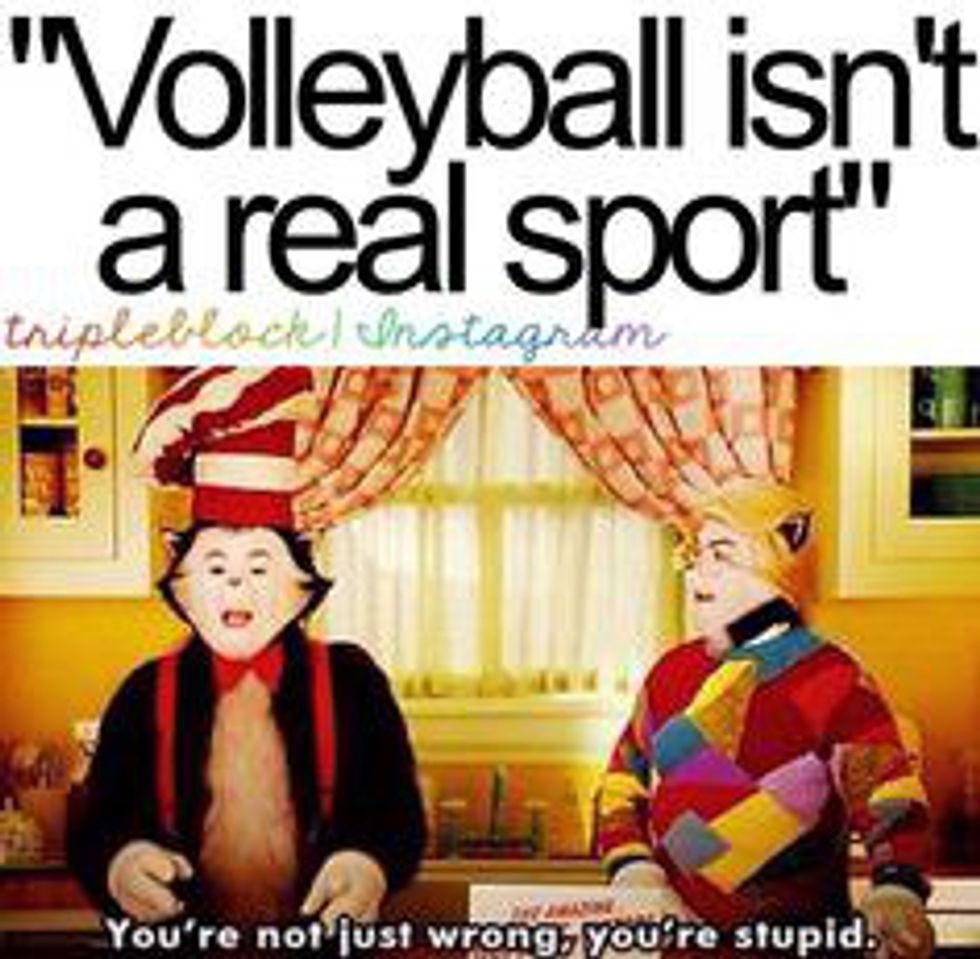 Maybe volleyball isn't a sport because it is simply more than a sport.
Why do people put volleyball at the bottom of the barrel? Volleyball is so much more than this. You learn teamwork from volleyball. You create family-like bonds and struggle together. Through all the hardships and the love for the game, the team becomes a family.
Without a team that fully trusts each other, a sport like volleyball cannot exist. The six people on the court work hard for each individual point, and only through working together can the team prosper. There is not one dominant player on a team. In a game where there is no time constraint, obtaining one point can take as long 15 seconds, and that one single point can make or break a team's spirit. 15 seconds may sound like a small amount of time, but when you are on the court, those 15 seconds seem like a decade. Every point matters. If you accidentally make a mistake and lose a point, you get past it and make up for it by fighting harder for the next point. You can't afford to dwell on your mistakes, because the more you dwell, the weaker your performance, and this affects the overall team's performing ability.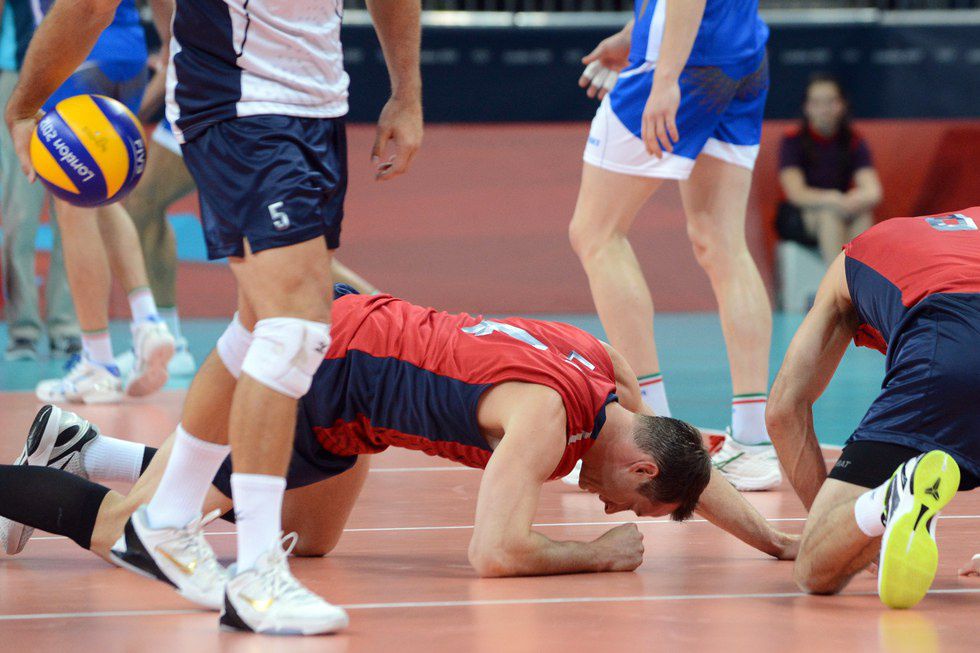 Offense wins glory, defense wins championships.
This phrase is what my coach taught the team. If you foresee the other team has a strong offense, your team needs a stronger defense. Work together and let the other team make the mistakes. Never give up; always fight for every point.
I play as a Libero, one of the main defensive forces on the team. I've always had a huge thrill from receiving what seems like an impossible attack or saving a ball that's about to hit the ground. The moment the ball hits the ground is when everyone starts to lose hope in the outcome of the game. As a Libero, I feel my duty is being the brick wall that supports the team. I want to provide them the opportunity to prove the team's ability, just like everyone else. The more the team receives the opposing team's attacks and bounce back at them, the more the battle with the opposing team intensifies. It starts becoming a battle of endurance and a mental game. Where is the opposing team going to attack next? Who are we going to attack with? Who has the better feints to trick the opposing team's defense?
[rebelmouse-proxy-image https://media.rbl.ms/image?u=%2Ffiles%2F2016%2F04%2F08%2F6359573462787005155775021_heart.gif&ho=https%3A%2F%2Faz616578.vo.msecnd.net&s=414&h=ec14610b7ff405f5740cef7ece51f8459b9b4d1affb65de706de5f8f0fbcdf86&size=980x&c=3596175511 crop_info="%7B%22image%22%3A%20%22https%3A//media.rbl.ms/image%3Fu%3D%252Ffiles%252F2016%252F04%252F08%252F6359573462787005155775021_heart.gif%26ho%3Dhttps%253A%252F%252Faz616578.vo.msecnd.net%26s%3D414%26h%3Dec14610b7ff405f5740cef7ece51f8459b9b4d1affb65de706de5f8f0fbcdf86%26size%3D980x%26c%3D3596175511%22%7D" expand=1]

What other people say about volleyball not being a sport is correct, because it is not just a sport. It is something that enables you to see past the limit you set for yourself, mentally and physically.