There is no question Adrian Peterson has been the most vital aspect of the Minnesota Vikings since he was drafted with the 7th pick in 2007. He has run for 11,747 yards and 97 rushing touchdowns (5 more receiving) with the Vikings – including three rushing titles. Some have already declared him as the greatest running back in NFL history. Having said that, people get older and things change – even with Adrian Peterson, unfortunately.
I think I'm not alone in saying that the Vikings were bit hard by the injury bug this past season. Losing Teddy Bridgewater, Adrian Peterson, Matt Kalil, Andre Smith, and Sharrif Floyd to season-ending injuries early in the season (along with an abundance of other injuries) proved costly enough to keep the Vikings from making the playoffs for consecutive seasons.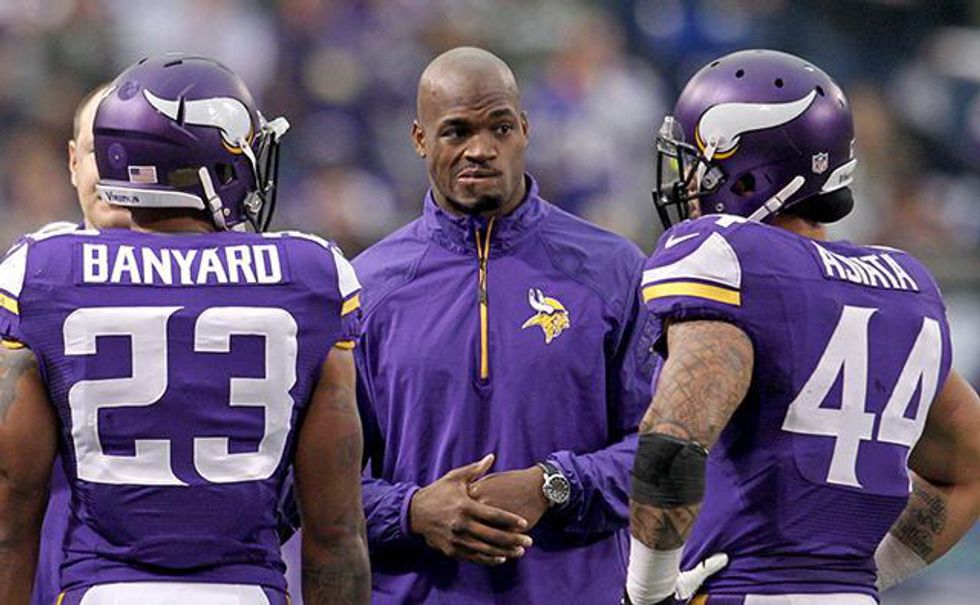 All of the injured players above suffered severe injuries, no doubt, but Adrian Peterson might be the one that is the most impacted – barring that Bridgewater can make a full recovery. Peterson is 31 years old right now (turning 32 before the NFL Draft), which is old for a starting NFL running back. Granted, Peterson has proven before to be the ultimate exception. I know he returned from a torn ACL in 2011 and nearly broke the NFL record for rushing yards in a season in 2012 (for which he doesn't receive enough credit), but times have changed. He is older now coming off another knee surgery – not to mention that his injury seemed to nag longer than expected.
The home game in December against the Indianapolis Colts further showed that his reign as the best running back in the league might be gone for good. Sure, he was rusty and hadn't practiced or played in months, but it appeared quite clear that he wasn't the same player. This past season he averaged 1.6 yards per carry and finished the season with 72 rushing yards in three games. Those numbers, particularly the 1.6 yards per carry, were historically bad.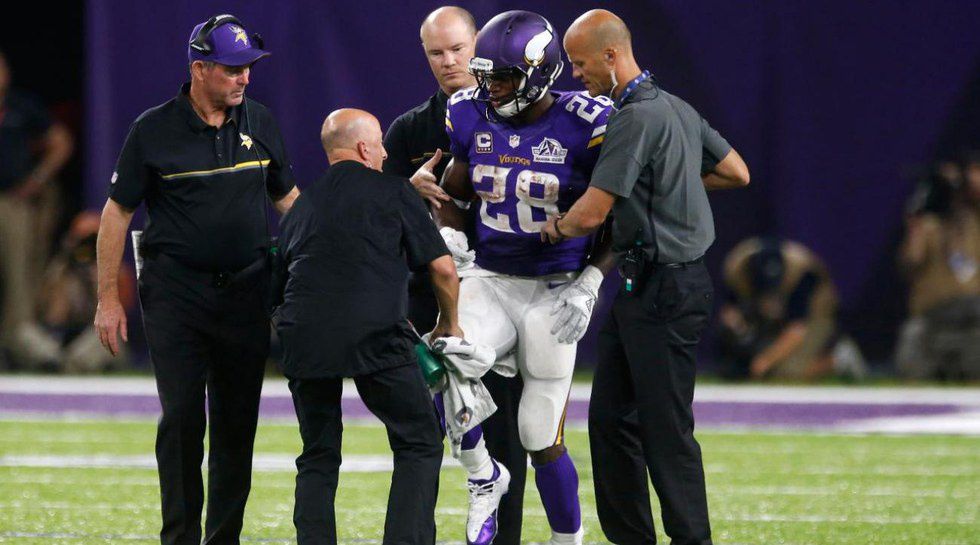 Even if our offensive line improves this upcoming season, he still might not accumulate more than 1,400 yards. Once it became evident that the Vikings couldn't run the ball last season, offensive coordinator Pat Shurmur tailored the offense around Sam Bradford's talents as a passer and nearly abandoned the run game entirely (although it would be fun to see Peterson running the wildcat formation).
Did I forget to mention that, according to Ben Goessling from ESPN, Peterson is due to make $18 million in 2017? That amount of money for a player that lacked production last season and is showing signs of wear and tear might be too big of a pill for the Vikings organization to swallow – not to forget that they have other areas of need to improve upon. Fox Sports then brought up how Adrian Peterson will probably have to take a pay cut to remain a Viking. ESPN First Take and SportsCenter have both hinted strongly at the idea of Adrian Peterson leaving Minnesota and pursing a different team with hopes for winning a championship.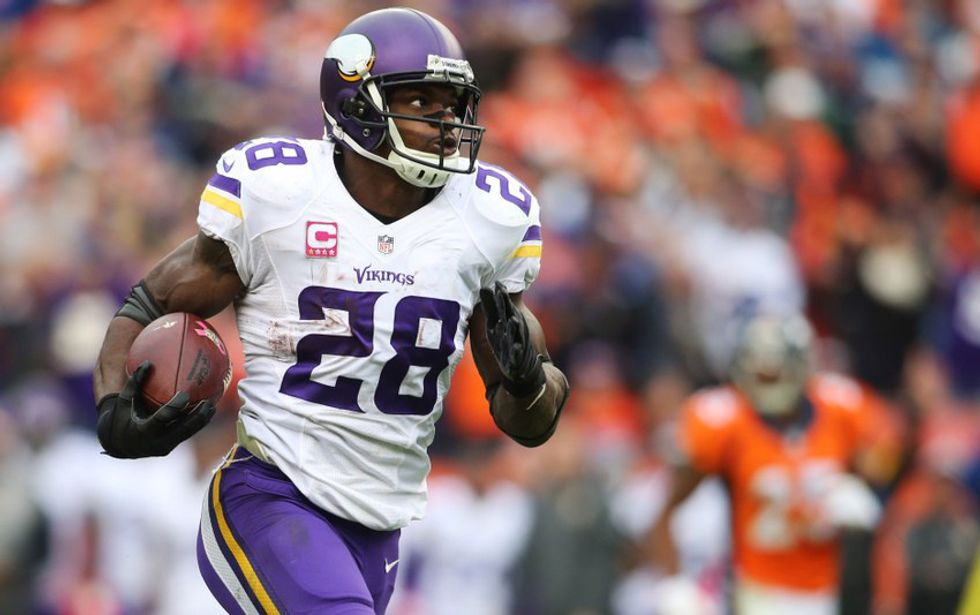 Don't be mad at ESPN, though. Peterson was the one that fueled the speculation when he announced on NFL Network that, although he wished to retire as a Viking, he would ideally be interested in joining the Houston Texans, New York Giants, or Tampa Bay Buccaneers. If you're looking to stay with the Vikings, why would you even discuss these other teams unless there is a real interest of going there? Plus, Peterson has always had strong ties to the Dallas Cowboys organization, which also reportedly has interest in his services. I'm not going to waste my time discussing the possibility of him joining the Green Bay Packers because the Minnesota Vikings wouldn't allow that to happen and I don't see Peterson having an interest of playing for them anyway.
I strongly dislike engaging in topics as these, but it is important to remain objective and recognize the reality of the situation. I hope I'm wrong, but I don't think he can produce on the same level that he once could a few years ago. It's beginning to look more and more likely that he will be elsewhere by fall 2017, but if that happens, I'm sure the Vikings will be making the right choice. In the end, that's what really matters.