YouTube is a great place to find videos about anything. Many fitness enthusiasts and gurus have used this website as a hub for health tips, recipes, and workouts. For those who don't feel like going to the gym or buying expensive workout DVDs, YouTube workouts can be an easy way to get a good workout at home.
The first time I discovered fitness videos on YouTube was back in 2012 when the homepage recommended a Tabata workout video. Since then, I've watched so many videos and done so many workouts, that I've put together my list of what I consider the best (and my favorite) YouTube fitness channels. In no particular order, these are three channels that I would recommend to anyone wanting to try a workout video but doesn't know where to start!
1. Blogilates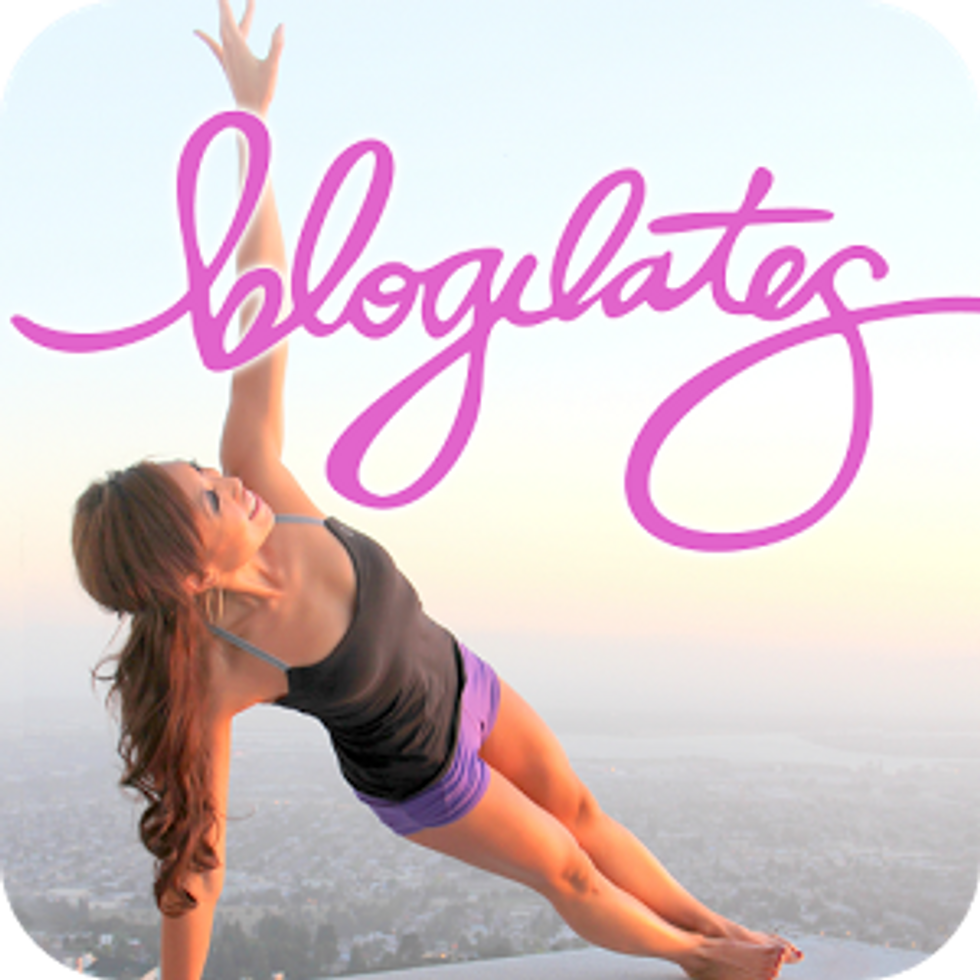 Blogilates is a channel lead by the incredibly bubbly and fun Cassey Ho, a certified Pilates instructors and the founder of the "Pop Pilates" method. Her videos are all Pilates and dance inspired, with some working on the total body or some that focus on just one area, such as the abs, butt, thighs, arms, calves, anything! These also aren't just toning moves either. Cassey understands the importance of cardio and will make fun cardio and HIIT videos. All of her workouts can be as short as the length of one pop song or can go up to 20 minutes! Most of her videos don't require any equipment but if there are videos that require weights or other gear, Cassey will often suggest a replacement that you might have around the house. Don't have weights to hold onto for calf raises? Use shopping bags filled with textbooks! Don't have a power ring or even know what that is? Use a balloon or a pillow!
She also has specific videos for beginners and warns viewers if a move is advanced or not. Many of these workouts are grouped together a series such as the "Bikini Blasters" series, "On fire" series, "cocktail dress" series and more! On her website, blogilates.com, many of her workouts come in printable form so you can do them with or without wifi.
In addition to her workout videos, she also does vlogs where she answers viewer questions, talks about motivation and gives advice, and sometimes just gives updates on her life. The channel also hosts recipe videos and collab videos with other YouTubers or fitness stars where they will make a healthy treat together or create a workout. If you like her channel, then you will probably also like what she has to offer on her website, which includes her blog, meal plans, a free calendar, and an online store where you can buy workout clothes, gear, DVDs, and more! There is even a free Blogilates app with all her videos and an Instagram-like forum that you can post pictures and motivation on. Whether you want all the extra stuff or not, Blogilates is a great channel with plenty of workouts to keep you moving!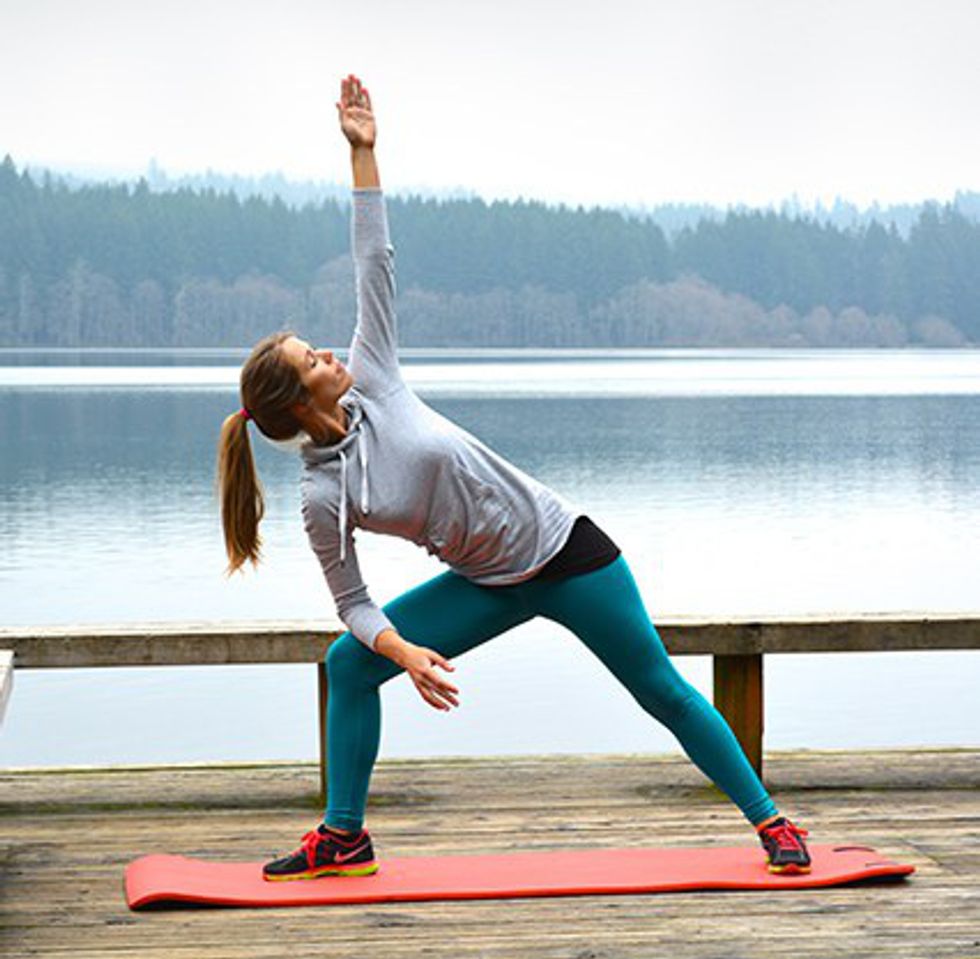 Sometimes, simplicity is the most effective way to make something work. Fitness Blender consists of very simple and informative workout videos that feature a husband and wife team, named Kelli and Daniel. The videos may have just one or both of them doing the workout but they explain everything you need to know and talk you through everything you should be feeling or doing correctly. The workout titles are clear and easy to understand so you know whether it's cardio, strength, kickboxing, stretching, or a combination of everything. You know from the start of the video whether it has a warm up and cool down or not, the equipment you need, and how long each segment/exercise/interval will be. It's very helpful.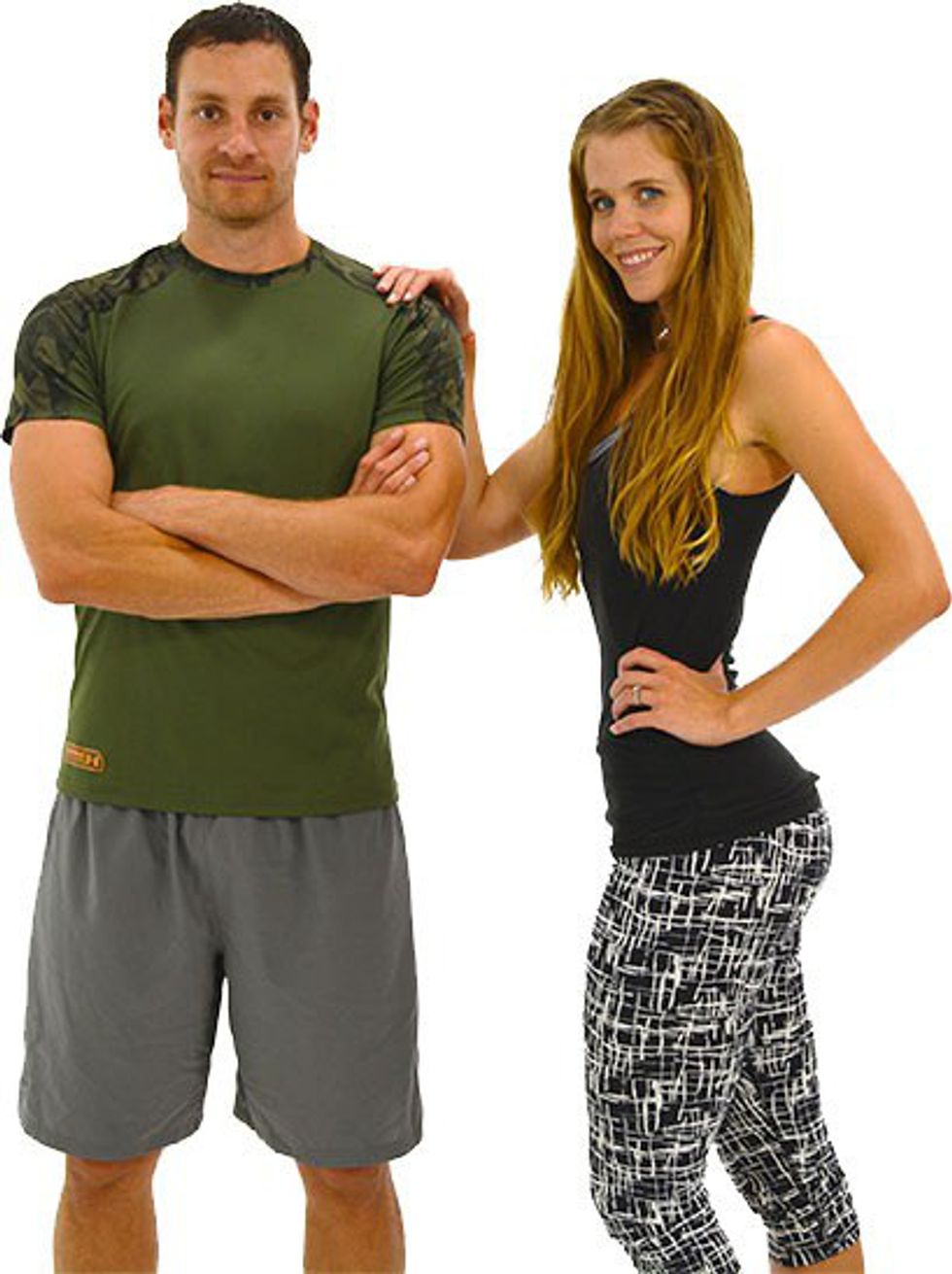 (Mostly) all of the workouts take place in a simple white studio with no distractions. There is also no music so you can listen to your own or just focus on the instructions. During each exercise, you get a little preview in the corner of the exercise coming up next, so you aren't completely caught off guard. On the side of the screen is also a calorie counter which offers the a range of the lowest calories you could burn during the workout depending on if you're doing a lower intensity modification or the highest number of calories if you're doing the full intensity. In a video explaining the calorie counter, Kelli and Daniel also explain that other factors are considered such as whether you are a man, woman, how old you are, what shape you are in, and where that all fits in the calorie range. They don't try to trick you into believing you burned 100 calories when you didn't (unlike MANY YouTube workout videos I've come across). Above the calorie counter is a nifty meter that fills in as you progress through the video, starting at blue or green in the beginning and then turning red at the end. Fitness Blender is a versatile channel with plenty of workouts for both men and women and in addition, they make videos answering questions, giving advice, and life updates. With positive and informative instruction, a simple design, and challenging routines, Fitness Blender is great.
3. Tone it Up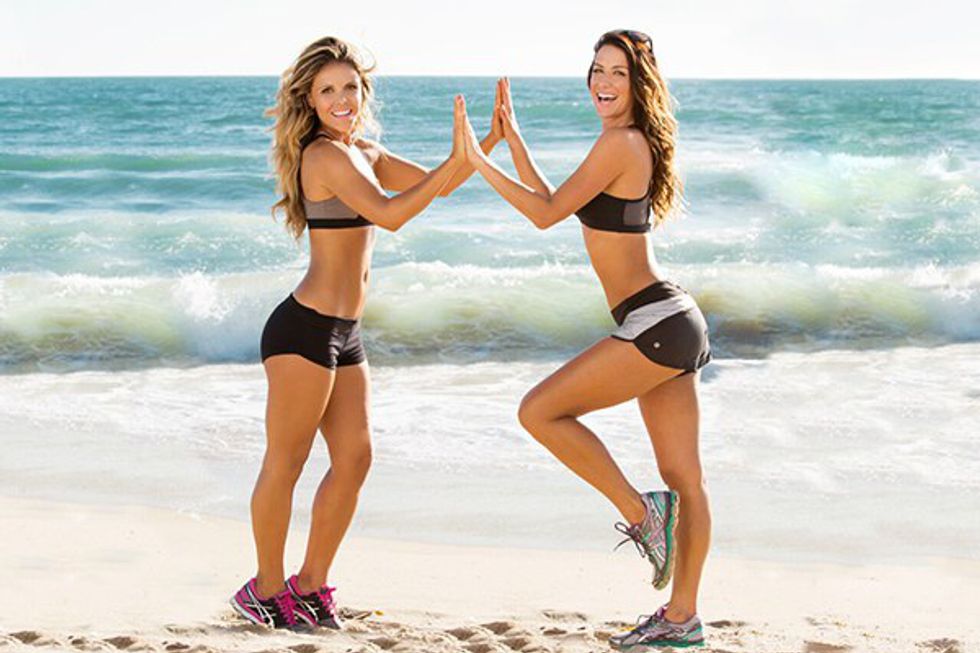 Tone it Up is one of the first YouTube fitness channels I ever came across and I immediately fell in love with the wonderful creators, the "Tone it Up Girls, "Karena and Katrina (yes, those are their names. Is it kinda weird and cutesy that their names rhyme and start with K? Yes. But I don't care and neither should you). These best friends work every inch of the body in their videos with or without weights. Most of them take place on the beach which, at least for me, is really charming and relaxing. Both Karena and Katrina have fun personalities which they put into their workouts, naming some of their videos, the "Under the Sea Workout", which includes all sea creature and beach inspire moves, or the "String Bikini" workout, which incorporates an exercise band into the moves.
Like Blogilates, if you don't have the equipment, they'll sometimes have alternatives such as water bottles filled with sand instead of dumbbells or a pair of tights instead of a band. But most of the time, if the video requires a kettlebell bell or yoga ball, don't do the workout unless you have the equipment. One of the highlights of this channel is the "Bikini Series," which includes workouts, lifestyle advice and food tips. This series comes once a year, right before the summer to get you motivated for the season and the swimsuit of your choice.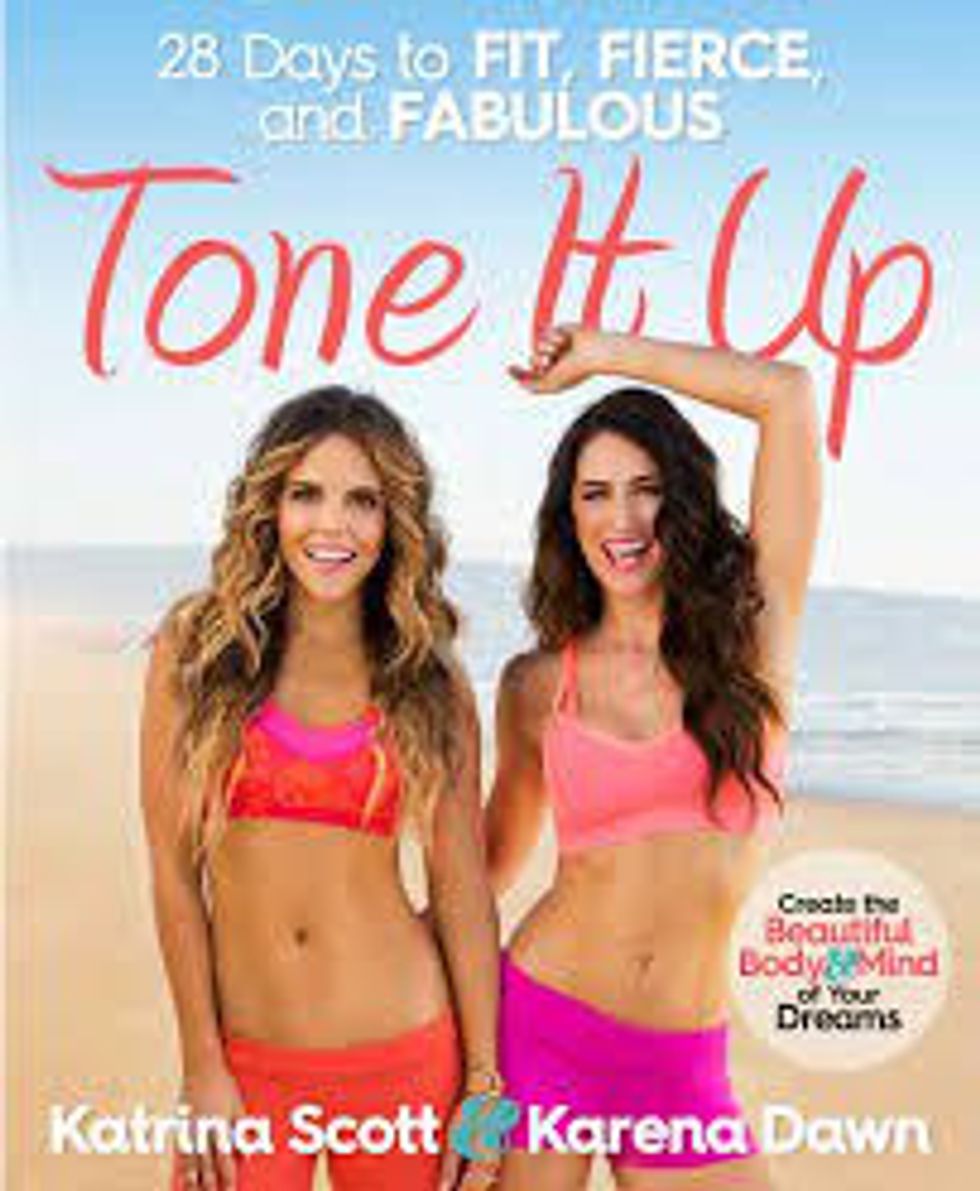 Now an important thing to know about Tone it Up is that it isn't just a YouTube channel. It's also a business that sells DVDs, gear, apparel, protein powder, and a nutrition plan. Understandably, these ladies are trying to sell you their products and convince you to become a member of the Tone it Up community. If that bothers you, than this channel may not be for you. However, if you don't want to buy their stuff or want to but don't have the money (like me!), then you can still do all the free workouts, watch their nutrition and recipe videos and have access to their printables and blog posts on their website. Despite everything they try to sell you, Karena and Katrina are really down to earth and are legit trainers, being featured in numerous magazines and on TV. Their workouts are hard, but fun, and since TIU was one of the first channels I got into, I'll always recommend it!
4. Honorable Mentions
There are more channels that I watch when I workout at home that, while I wouldn't put in my top three, deserve an honorable mention.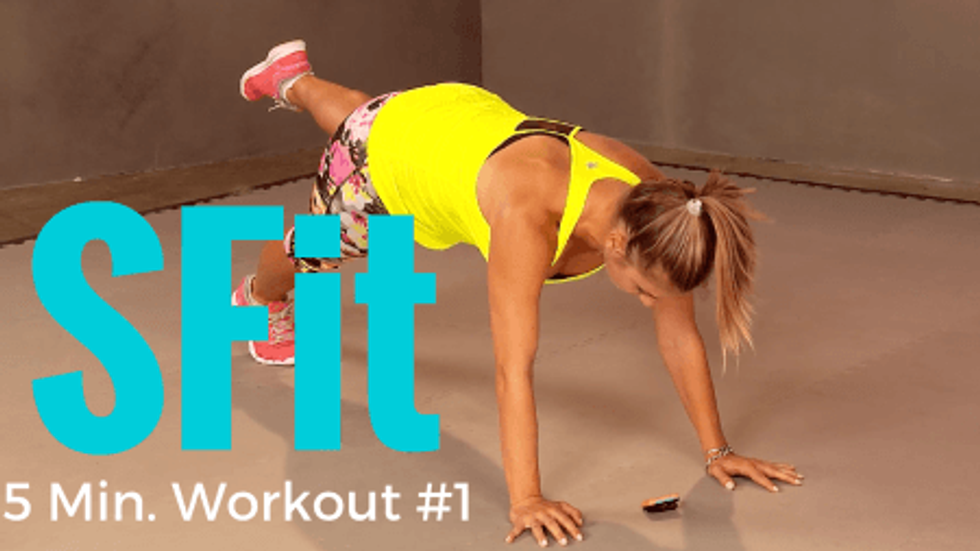 Sarahfit is a channel that features mostly home HIIT and strength routines but also workouts for the treadmill and gym. Sarahfit also has videos that give advice on gym equipment, running, apparel, and grocery shopping.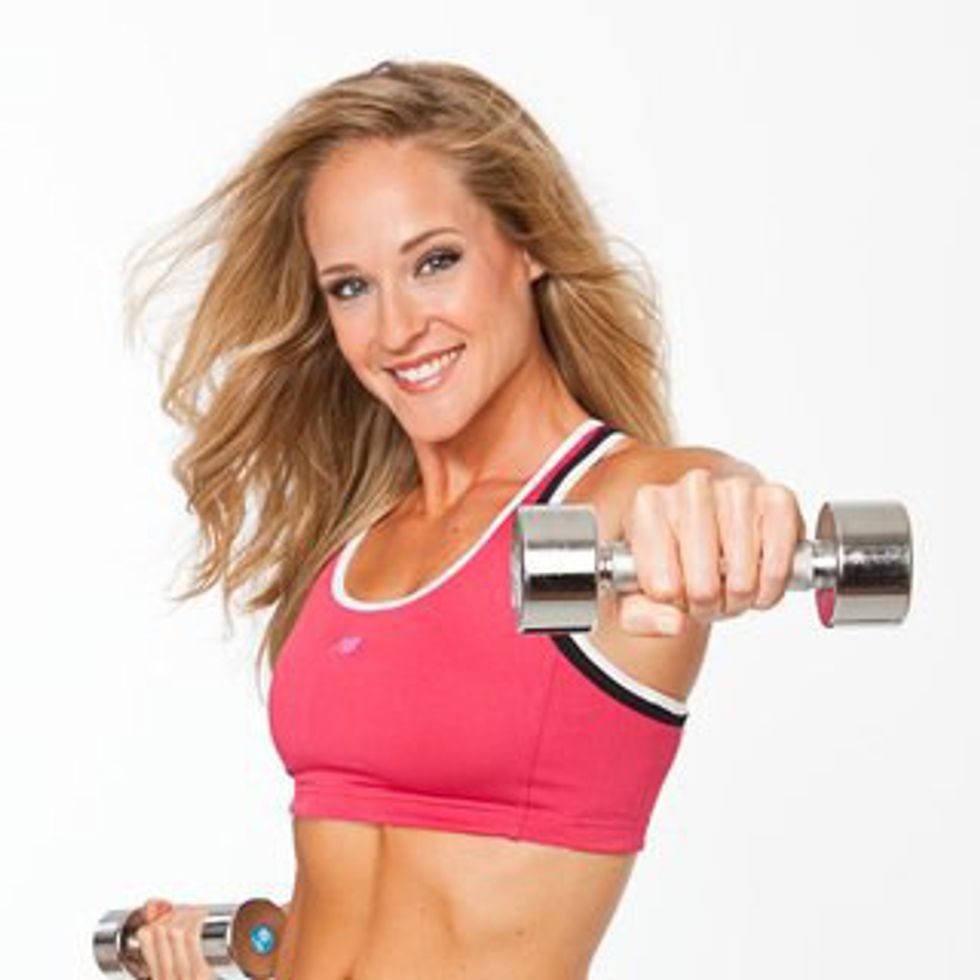 Jessicasmithtv has videos that are unique because they can be solely ballet based, strength, or kickboxing, or a mashup of all three. She also has multiple indoor walking and jogging workouts so you can get a mile in without going outside or getting on the treadmill. My favorite workouts of hers are the low impact cardio videos, which work up a sweat without disturbing neighbors downstairs if you live in an apartment.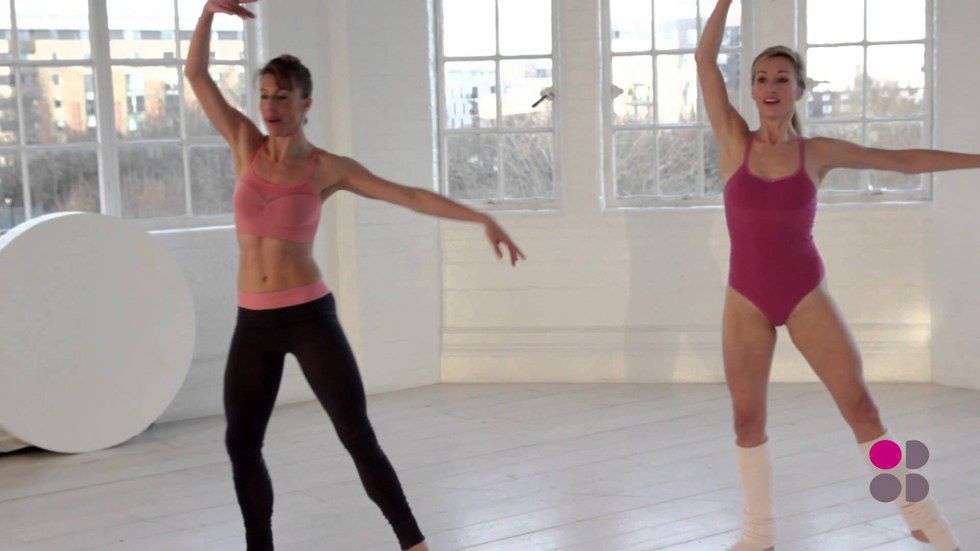 Sweaty Betty is an activewear line. Now that that's out of the way, the channel also has workout videos. There aren't a lot most of them are 30 to 45 minutes and they have a lot of variety including ballet, hiit and toning, and yoga. The workouts have different trainers leading the workouts and all are positive and push you to keep going.
YouTube is a great place to find all music videos, movie trailers, cat videos, and even workouts. Next time you want to do a workout at home but want the feel of a workout DVD, be sure to check out these channels. Who knows? You might even end up subscribing.