Don't let the scores fool you.
As a freshman at the University of Wisconsin-Madison, I can thoroughly admit to having an inborn hatred towards the University of Michigan and all of the students who attend it. At first, I thought this "anti-Michigan" trend was a total myth—how could one school really hate another with such a burning passion? Was the tension all a facade, or was it the complete opposite? After the October 1st Michigan vs. Wisconsin football game, I can 100% attest: the rivalry is real, evident and thriving in the best ways possible.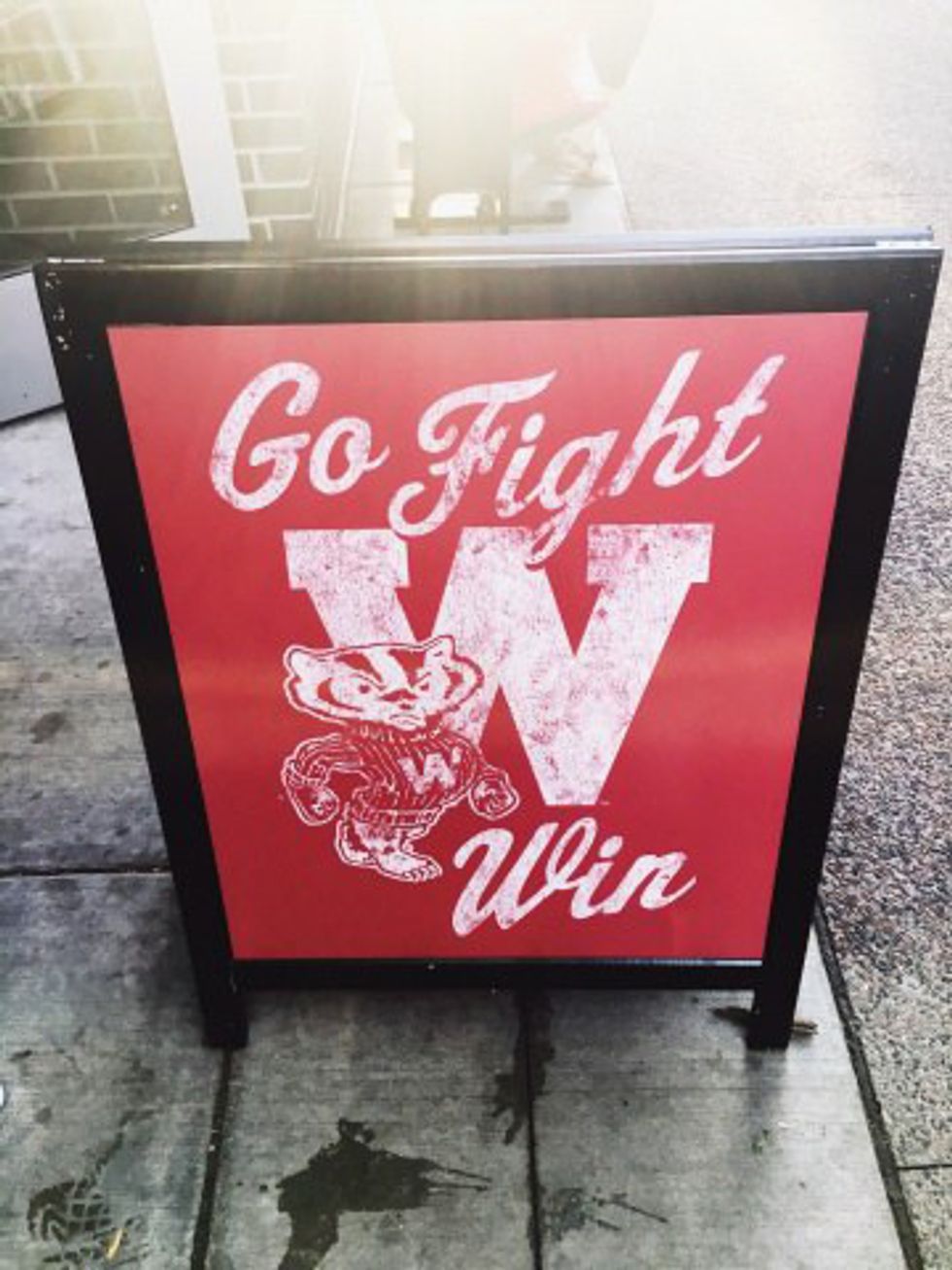 There can only be ONE State Street.
After a 6 hour schlep to the city of Ann Arbor, I stepped out of our car and took a look around. After reading "State Street" on one of the street signs, I panicked—where was our State Street, and what did Michigan do with it? Whose State Street was the State Street? What was this mimicry? All of the shops and restaurants looked so familiar; Starbucks, Chipotle, Urban Outfitters, Potbelly, Jimmy John's, Noodles & Co... I felt like I was in a parallel universe, and it was really, really weird. Luckily, it only took me about 10 minutes to conclude that Madison's State Street trumps Ann Arbor's any day. Sorry Wolverines, but does your State Street lead to a beautiful capitol building? Didn't think so.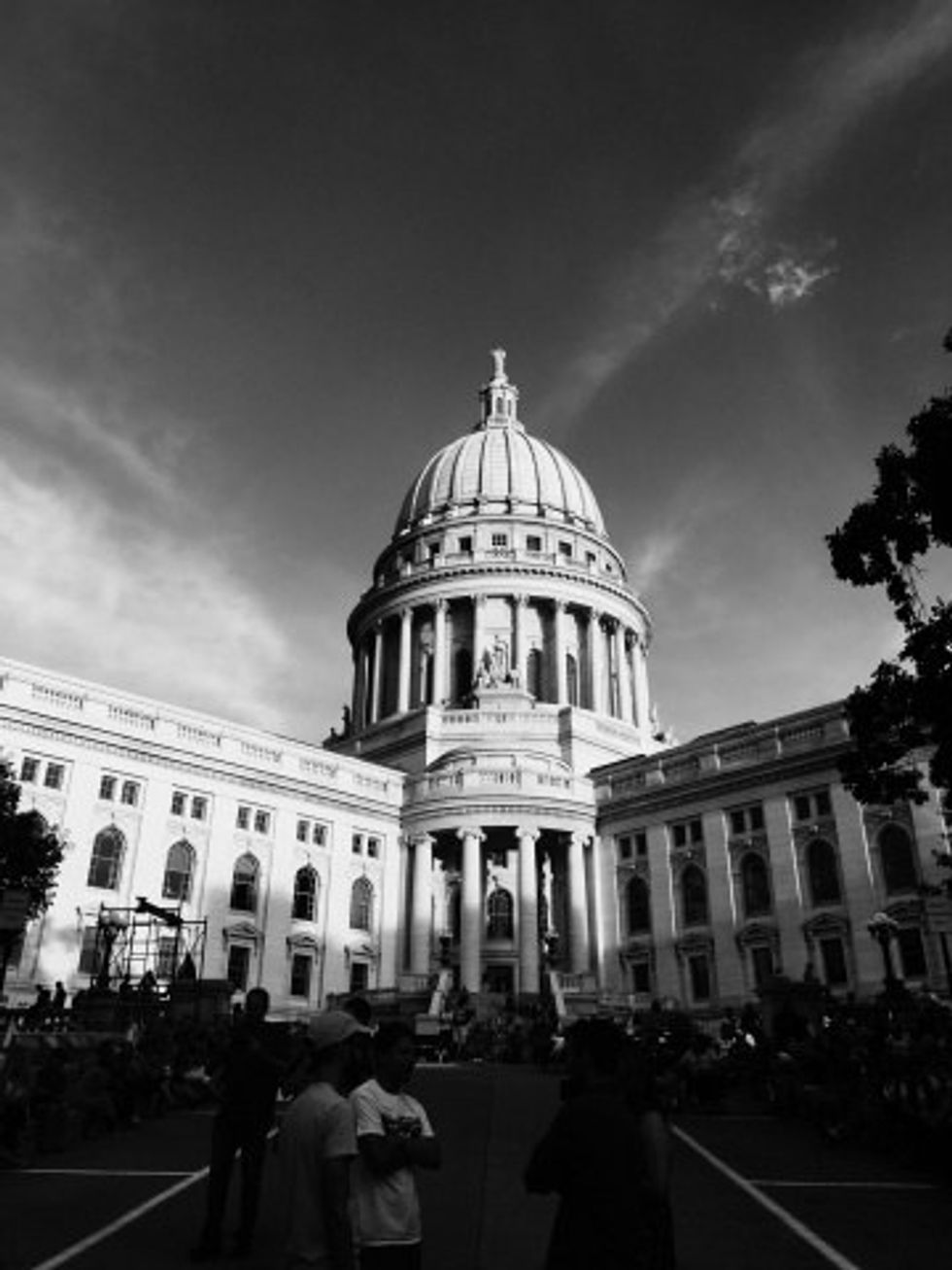 Badgers know how to tailgate... believe us.
At last, time to tailgate—a newly-developed hobby that us Big 10 students hold so close to our hearts. Anyone from a state school knows that we don't mess around with out football games, and especially not the festivities that precede them. The fraternity houses, the tailgate apparel, the midwestern scenery—all so familiar, excepted drenched in maize and blue. The bright red and white of my fellow badgers who came to support our team flooded the crowds. We Wisconsinites shared a special bond this day—each and every one of us knew, deep down, that these Michigan tailgates came nowhere close to the ones we proudly call our own; but we preceded to kill it anyways, as we always do.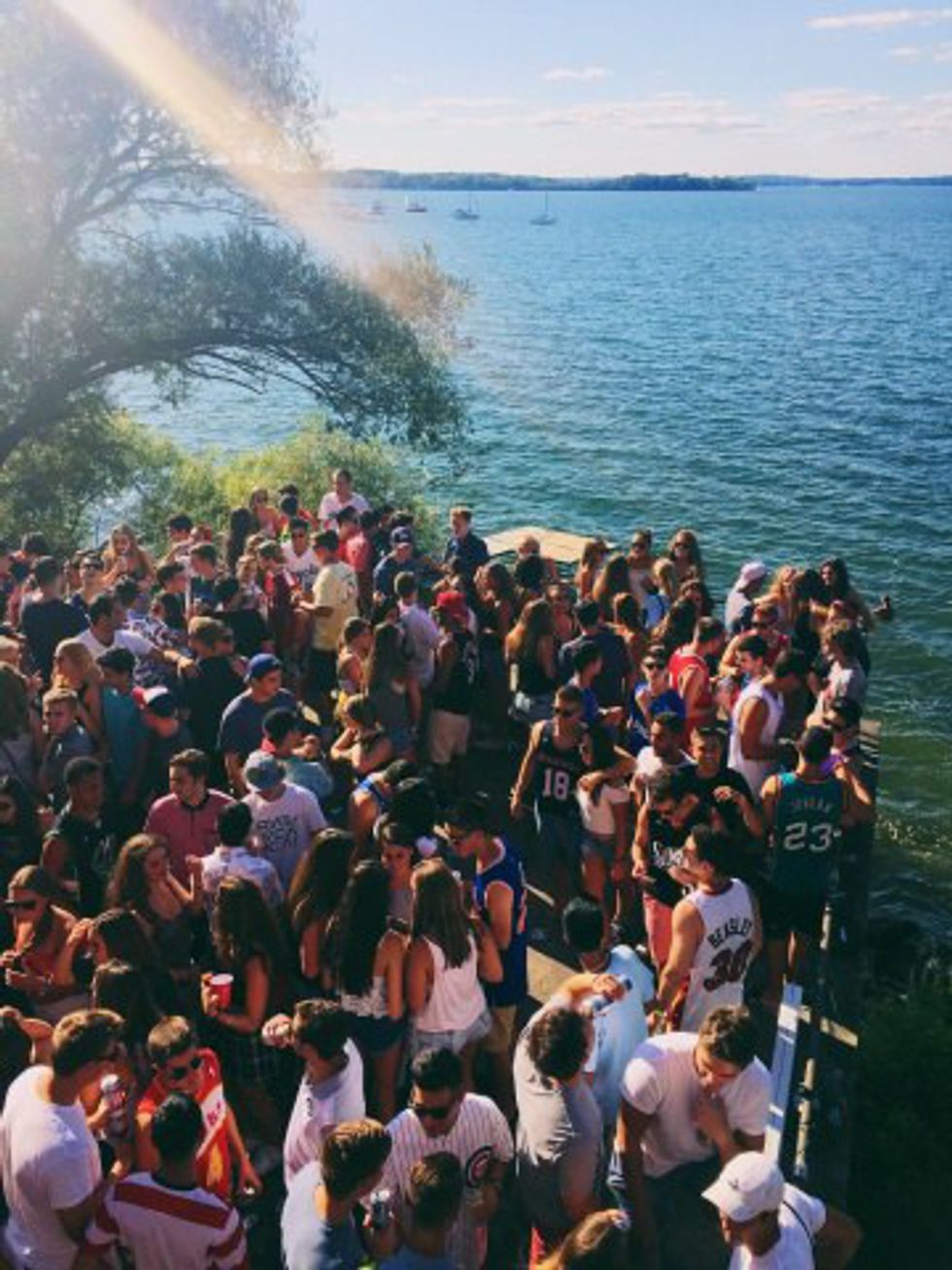 See ya never, Michigan.

The Instagram captions flooded in: "WI bAAck!" Friends uniting, families representing, Badgers and Wolverines merging; it was truly a beautiful rivalry. At the end of the day, despite what the scoreboard read (still sensitive about it), we left Ann Arbor with smiles on our faces, an evident lack of sleep, very dirty sneakers, and filled hearts. It was real, Ann Arbor, but WI all know the there's no place quite like home. We love you, Madison, and of course: On, Wisconsin.