In the world of sports, racism has been an issue since the first bat was swung and the first ball was caught. White men played the game and black men couldn't even buy tickets to the game. But one day in 1947, Jackie Robinson, the first male black baseball player, broke the barrier and took the field for the Brooklyn Dodgers. Ever since that day, baseball had been desegregated. Now, men from all around the world play baseball. That goes for basketball, football and hockey as well.
Nothing about the women though.

You don't really hear much about the history of women and sports. It might be due to the fact that the concept of female sports barely exists today outside of the Olympics. Even then, women aren't given their due. Certainly, professionals like Mia Hamm and Jennie Finch (soccer and softball), have made an impact on how women are portrayed as talented athletes. Because of these women we know how capable they are, yet we still refuse to give them an ounce of attention in comparison to how much we give the men.
This proved itself during the 2016 Rio Olympics on two separate instances.
Over the course of five separate Olympics, Michael Phelps has been overpowering in the pool. Ending his illustrious career with a total of 28 medals, 23 gold, he has been given the honor and fame he deserves as the most decorated Olympian in history. Here to continue America's dominance in swimming, however, is 19-year-old Katie Ledecky. Under her belt, she already has four gold medals and one silver.
Impressive is an understatement.
In the 800-meter-freestyle, Ledecky won gold, breaking the world record and obliterating her competition by 11 seconds, an eternity in the pool. On the same day, Phelps came in second place in the 100-meter-butterfly. The next morning, Phelps had the headline. Ledecky was acknowledged of course, but her headline was in significantly smaller font, under Phelps' obnoxiously large font.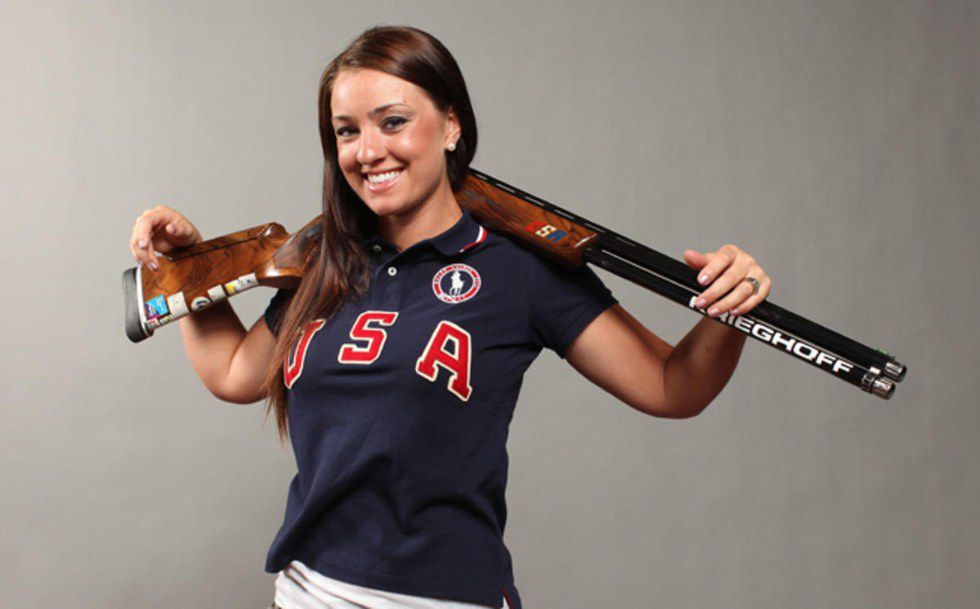 Corey Cogdell-Unrein, a U.S. Olympian, won bronze in Trap Shooting. She happens to be married to NFL player Mitch Unrein, who plays for the Chicago Bears. When the Chicago Tribune covered the story, they tweeted, "Wife of Bears lineman wins a bronze medal today in Rio Olympics." It's hard to put into words how outrageously insulting this must have been for the Olympian. To win a medal and then be acknowledged as "wife." The Chicago Tribune should sincerely reconsider who controls their Twitter account.
"Bronze Medalist's Husband Takes Field for Bears."