It only happens once a year. The best of the best battle it out in a stadium. Only one team can emerge victorious. People from across the world sit on the edge of their seats watching, waiting…to see who wins the Puppy Bowl!! Team Ruff versus Team Fluff.
OK, that might have been a little bit overdramatic, but for my family, the Puppy Bowl is one of the biggest events of the year. I was surprised to discover that the Puppy Bowl isn't a big deal to many people, some of whom have never heard of it. A mere 2.2 million people tuned in to Animal Planet at game time (3pm EST), although over the course of the five aired repeats, 9.3 million eventually were graced by presence of playful puppies. That might seem like a lot, but in comparison to the 111.9 million Super Bowl viewers, these puppies are practically abandoned!
Sure enough, that's just what the Puppy Bowl is about. Yea, it's great to watch puppies romp around and play and drink water above the water bowl cam, but more importantly, Puppy Bowl raises awareness for pet adoption and every puppy in the game finds a home. There's also a Kitten Bowl on Hallmark Channel, but that's just a copycat as far as I'm concerned.
Without further ado, I present a recap of this year's Puppy Bowl, so that for those unfortunate enough to miss it, you may watch vicariously through this article, and perhaps be inspired to watch next year's Puppy Bowl XIII (A sidenote: the Puppy Bowl decided to stick with roman numerals, unlike the Super Bowl–– an admirable choice in my book).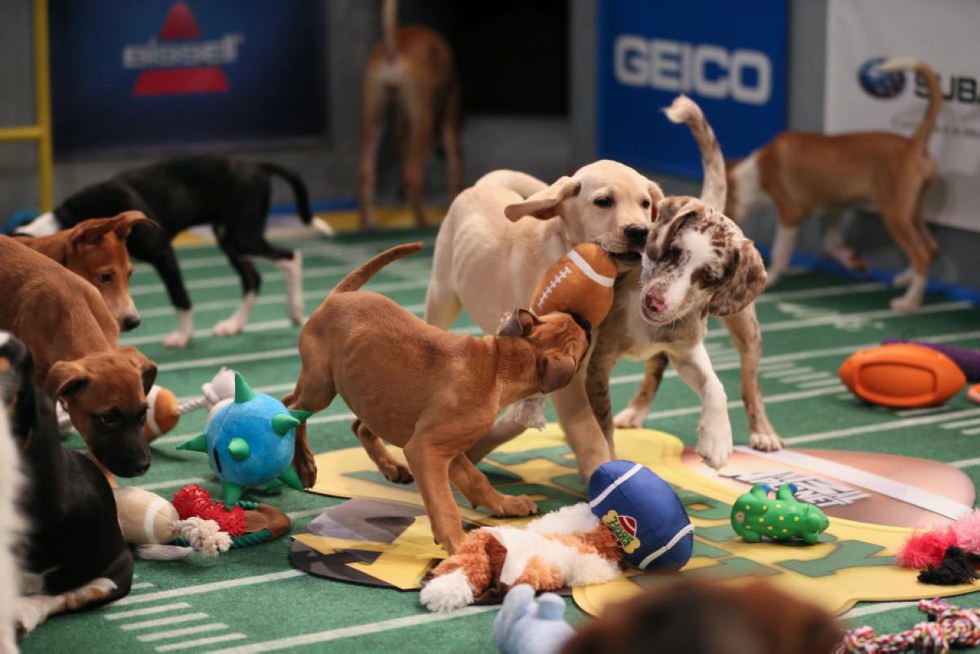 This year's Puppy Bowl brought a whole host of newness. First, the goat cheerleaders from last year were replaced with chickens. They also replaced the hamsters piloting the Goodyear blimp with a hamster flying a biplane. As you can see, the puppy bowl doesn't discriminate by species. We'll get to the puppies later, but the other animals participating were fan favorite Meep the bird who live-tweeted the event, another hamster who powered the scoreboard (how energy conscious), and a skybox of cats replaced last year's tailgate of dogs. Lastly, they invited Stanley the skunk to be backup rufferee (no I didn't spell referee wrong, get it? RUFFeree).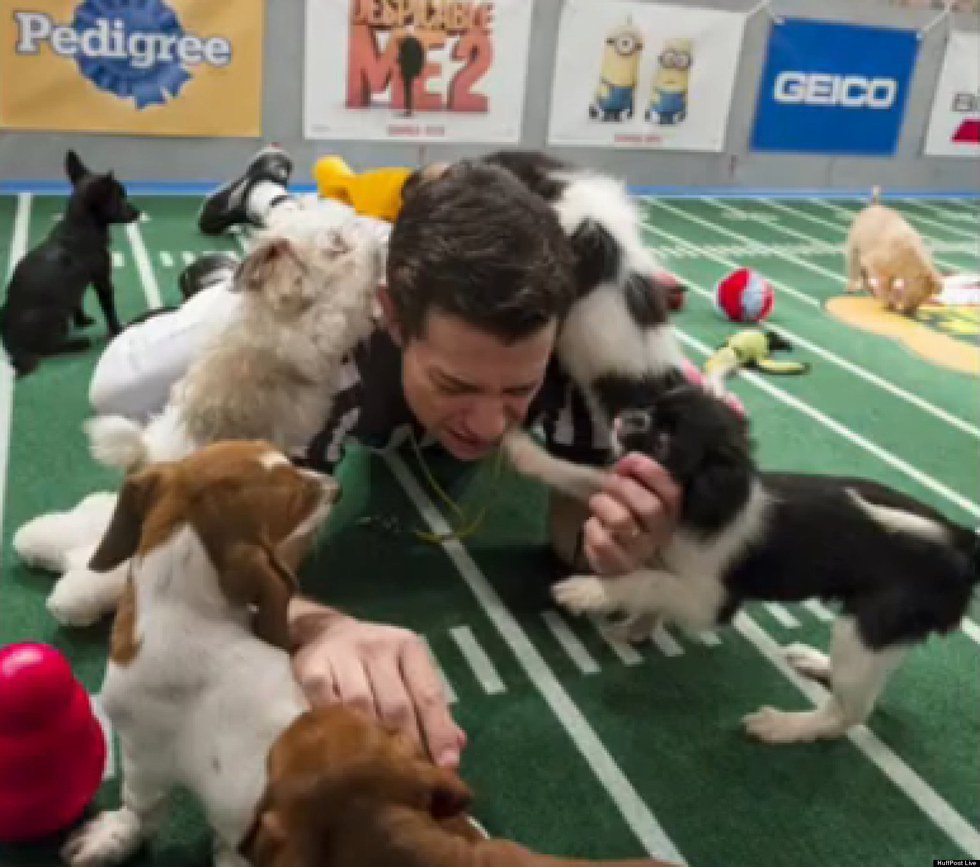 On that note, the rufferee by far has the best job in the world, getting to be up close and personal with celebrity puppy athletes. In a GEICO ad during the show, the rufferee explained his job description: "rubbing puppy bellies is what you do." On that note, this year's Puppy Bowl was more commercialized than ever, with advertisements plastered around the stadium, endorsements left and right, and product placement out the wazoo! Corporate sponsors included Bissell (to clean up puppy messes), GEICO, Pedigree, Twizzler, DQ and Subaru (if you haven't seen the Subaru commercials with the dog family, look them up. You will not be disappointed).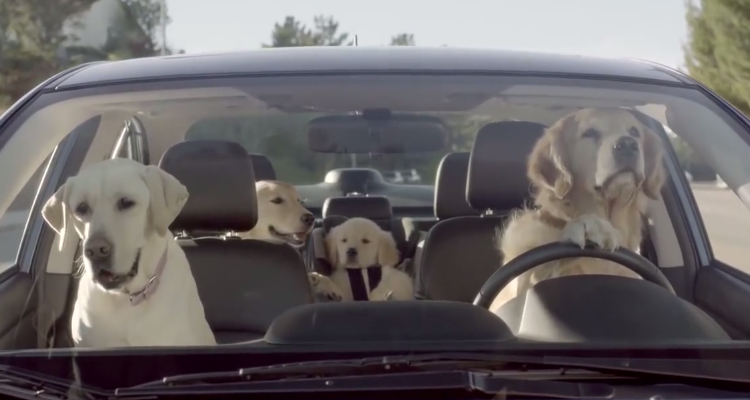 Speaking of not being disappointed, this year's Puppy Bowl had so much action! Here's my summary: Team Ruff got off to a quick start with two touchdowns by Darby in the first quarter. Team Fluff's Boris responded with a touchdown of his own. At this point, we took a break to go "Pup Close and Personal" with Sailor, a valiant competitor in the game this year. It was in his blood to be a swimming dog, but he was afraid of water, and fell behind his brothers and sisters. Nevertheless, his bravery prevailed, and now he is an avid swimmer. He's ok at football. Inspired by this story, Miss Sassy scored a second touchdown for team Fluff to tie the game. Then, we took another timeout because one of the puppies peed. It's ok though, because a Bissell spot cleaner cleaned it right up. As if nothing had happened, Miss Sassy continued her streak, racing towards the endzone, just to be cut off by the first quarter whistle.
By this point in the game, Animal Planet has made their message clear. The puppies we're watching all "represent animals in shelters across the country who need forever homes." For those families willing to open up their hearts and homes, they should go to www.animalplanet.com/adopt.
The puppy bowl has a large following online, as it is intertwined with many forms of social media, including Instagram and Twitter. Many people took to twitter after the second "Pup Close and Personal" to inspire the sheepish puppy Posey to take the field.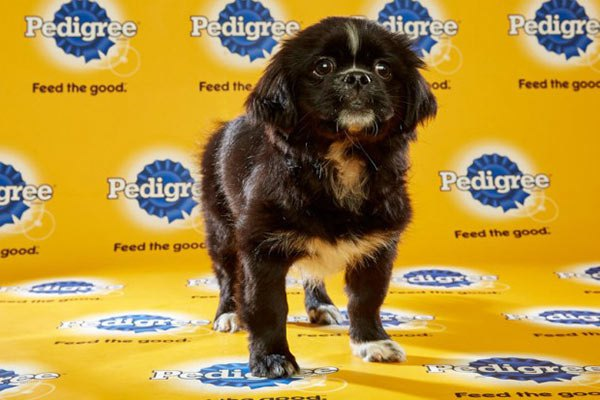 Posey had a rough childhood, forced into her gender role of being the shy girl among her aggressive and playful brothers who excluded her from roughhousing. Eventally, she forced her way into the fun.
Kicking off the second quarter, Star scores a touchdown for team Ruff, putting the score at 21 Ruff- 14 Fluff. This was followed by Timber scoring a touchdown for team Ruff, and Atticus scoring a field goal for team Fluff, to make our new score 28-17.
The game is going swimmingly until all of a sudden the rufferee noticed that the game ball was slightly deflated, definitely below the acceptable size according to the official rules. Deflategate has scandalized the Puppy Bowl too!!
Once an appropriately inflated ball was found, Star hesitated a little in scoring the first ever double touchdown in Puppy Bowl history! Star raced into one endzone, then turned around and raced right into the other, never touched by the opposition. This gave team Ruff a commanding lead of 42-17
Our third "Pup Close and Personal" took us into the life of Wrinkles.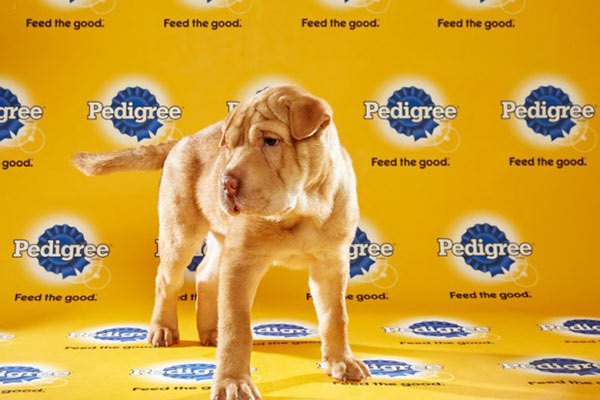 Like far too many puppies, including my own puppy CoCo, Wrinkles was abandoned on the side of a road. Fortunately, after being found and saved from the Florida heat, he now lives a lackadaisical lifestyle in his forever home.
Returning to the action, Countess scored a field goal for team Fluff, bringing the score to 42-20. Timber from team Ruff countered with a quick touchdown to make our halftime score 49-20.
The kitty halftime show presented a theme of attack of the cutest kittens on San Francisco, host city to Super Bowl 50. The only way to save the city is to adopt the cats! This show was a little lackluster in comparison to last year's appearance by Keyboard Cat, but was chock full of meaning.
Moving on, the fourth "Pup Close and Personal" featured Stella, who taught us that friendship transcends all barriers by her heartwarming story of becoming best friends with a hedgehog.
Recognizing team Fluff's urgency, Timon scored a touchdown bringing the score to 49-27. However, celebrating was short-lived because the world's slowest streaker, a tortoise, took to the field!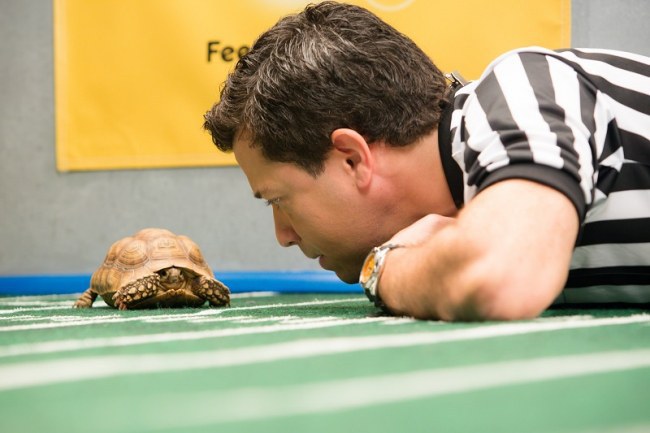 Cover your eyes! Timon then took advantage of everyone's shock to score a field goal for team Fluff, bringing the score to 49-30. Team Ruff was not having this comeback, so Leah scored two touchdowns in a row, so that the score was a lopsided 63-30.
We took a quick break from the action so that Bruce Smith, former defensive end for the Buffalo Bills and the Washington Redskins, and member of the Pro Football Hall of Fame, could introduce the inaugural class for the Puppy Bowl Hall of Fame. The message to be had here is that it isn't all about puppies. People should adopt older dogs too! They have their own benefits such as being calmer or better trained.
Cooper then scored a touchdown for team Fluff bringing the score to 63-37.
Our fifth "Pup Close and Personal" gave us insight into the life of Roxy, who similarly to Wrinkles was also abandoned, and similarly to Stella has an interspecies friendship with a cat named Oscar.
Team Fluff continued their efforts with a touchdown from Cooper bringing the score to 63-44.
Our sixth and final "Pup Close and Personal" dissected rough competitor Hank, whose aggression can be traced back to his wee days as he has always been big for his age. Not that size is any excuse, he still got a warning from the rufferee.
To reach our final score, Leah scored her third touchdown of the day for team Ruff, bringing the final score to 70-44. Despite this effort, Star was voted MVP, largely due in part to her record-setting double touchdown that really swung the momentum towards team Ruff. Team Fluff just could not recover.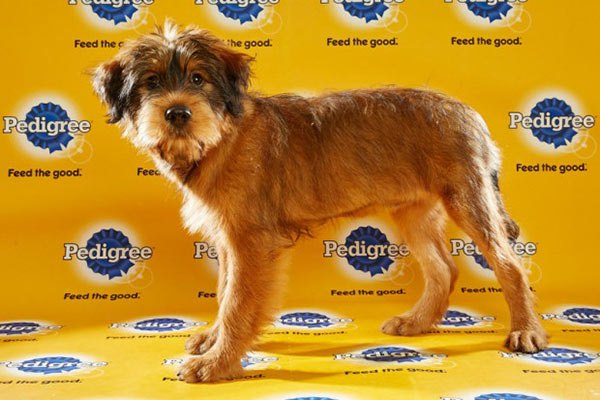 There you have it, team Ruff was the winner! However, the real winners are the puppies that get adopted!
Tune in for puppy bowl XIII next year. You might think I'm ridiculous for being such a fan, and perhaps I am a little bit, but you will not be disappointed.