After Sunday's down to the wire Super Bowl victory for the New England Patriots, the post win festivities commenced immediately afterward. The post game party featured performances by Pitbull and Lil Wayne that proceeded into the early hours of Monday morning. Lots of fun for the players of course, but the real celebration took place in Boston on Tuesday at the Patriots parade.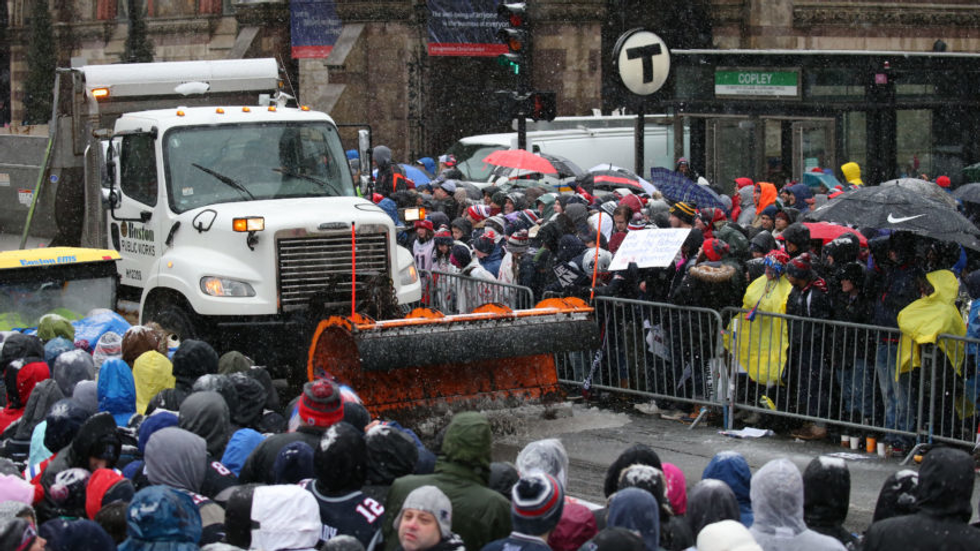 Being a fan and attendee at the parade was a thrilling and memorable experience. It was almost fitting that it was cold, windy, snowing, and then turn freezing rain. I thought of the fans who attended the 2001 AFC divisional playoff game between the New England Patriots and the Oakland Raiders. Bone-chilling temperatures, wind, and snow. Sort of a normal thing for New Englanders.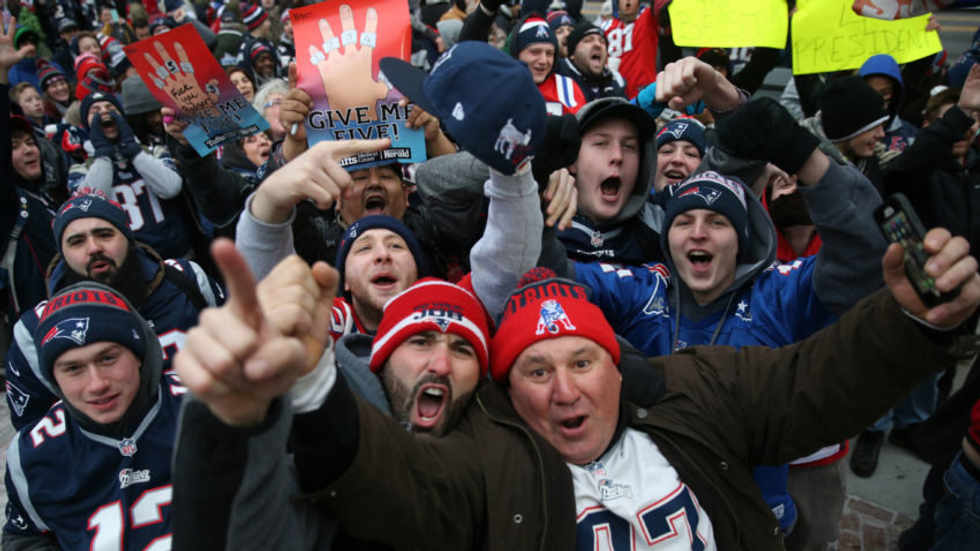 If I could compare standing in the snow turn rain in thirty degree temperatures for about four hours, it would be like standing in a freezing cold shower not being able to move. The snow accumulated on my jacket and then melted through all four layers of clothing I was wearing. Some people wore only one or two layers and others took the extreme route and went shirtless. Miserable conditions, you could absolutely say so. None of it really mattered once you saw the fleet of Boston Police motorcycles followed by the duck boats round the corner near Government Center.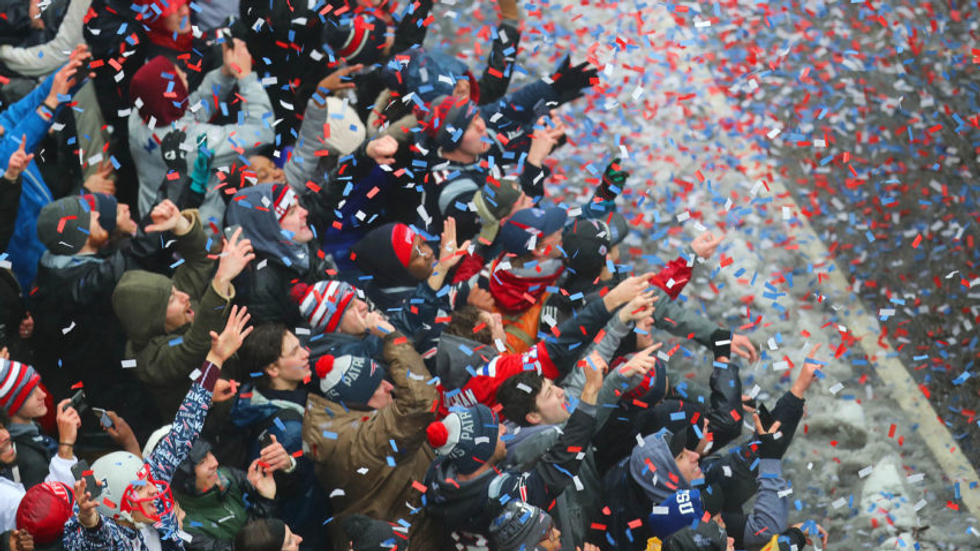 Everything was good fun. A buzzing sensation had a strong presence all over the city coated in red, white and blue. People were all chatting with one another, all reliving Julian Edelman's incredible catch and Brady's drive in the fourth quarter leading into the Super Bowl's first ever over time.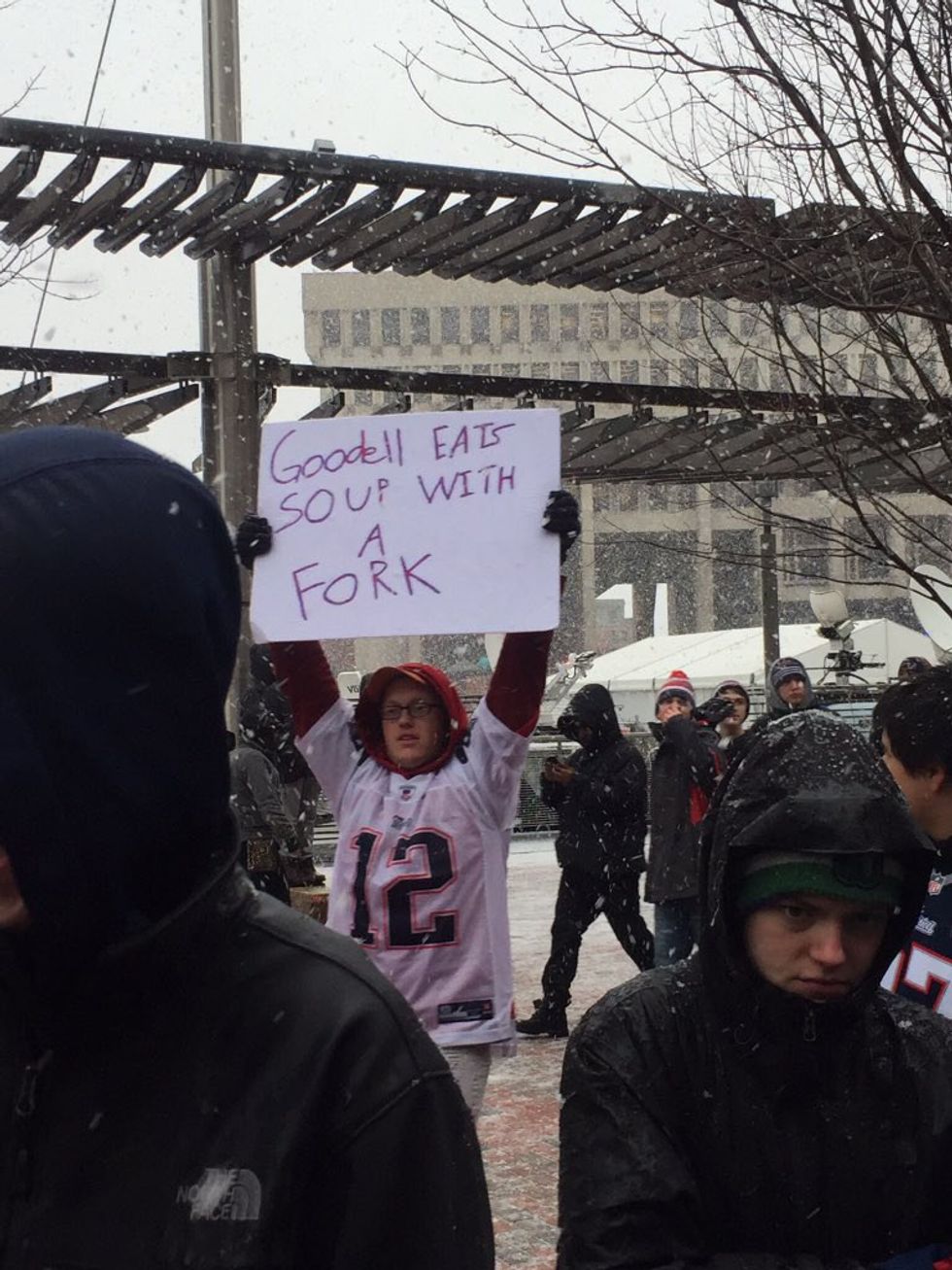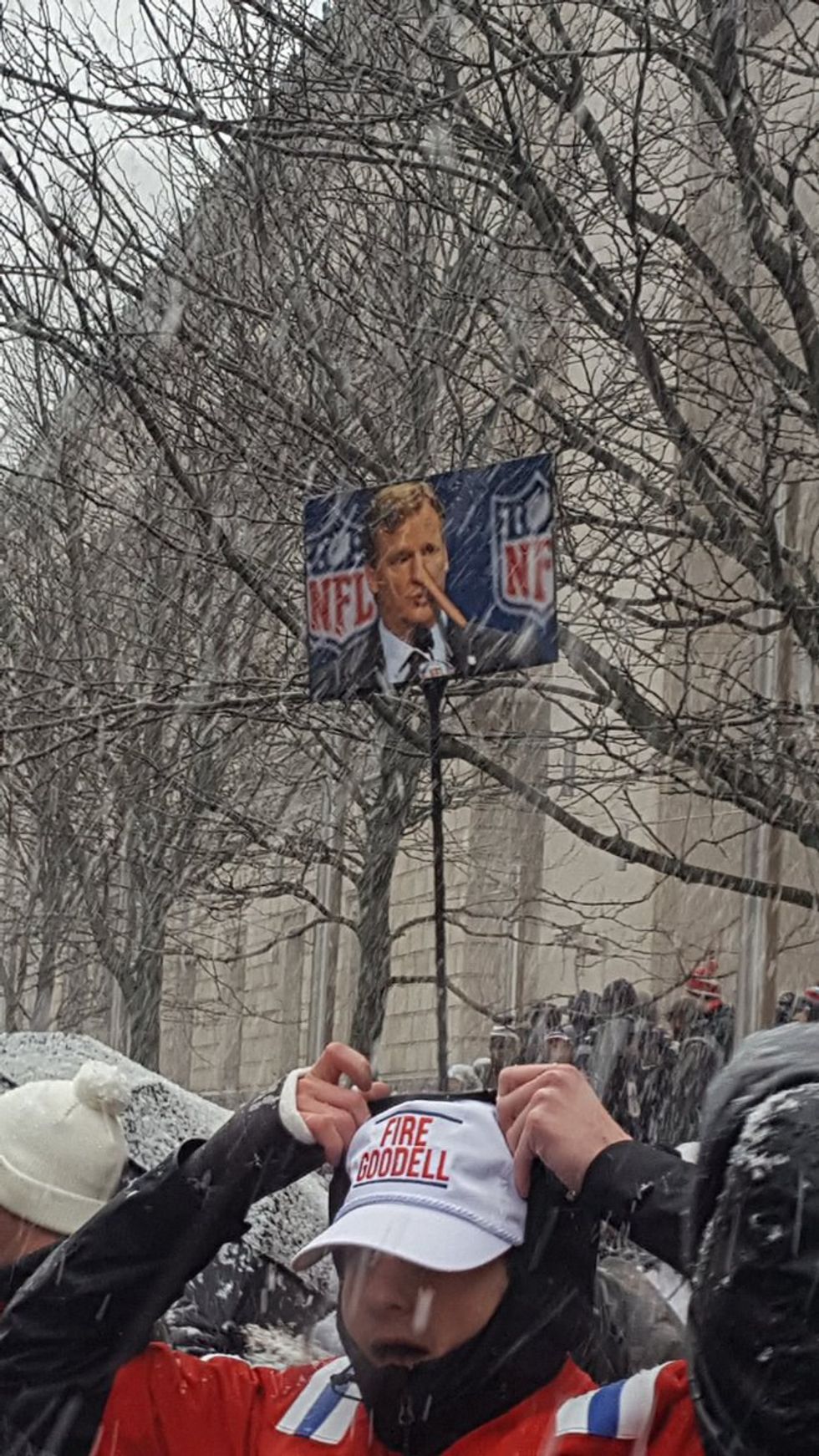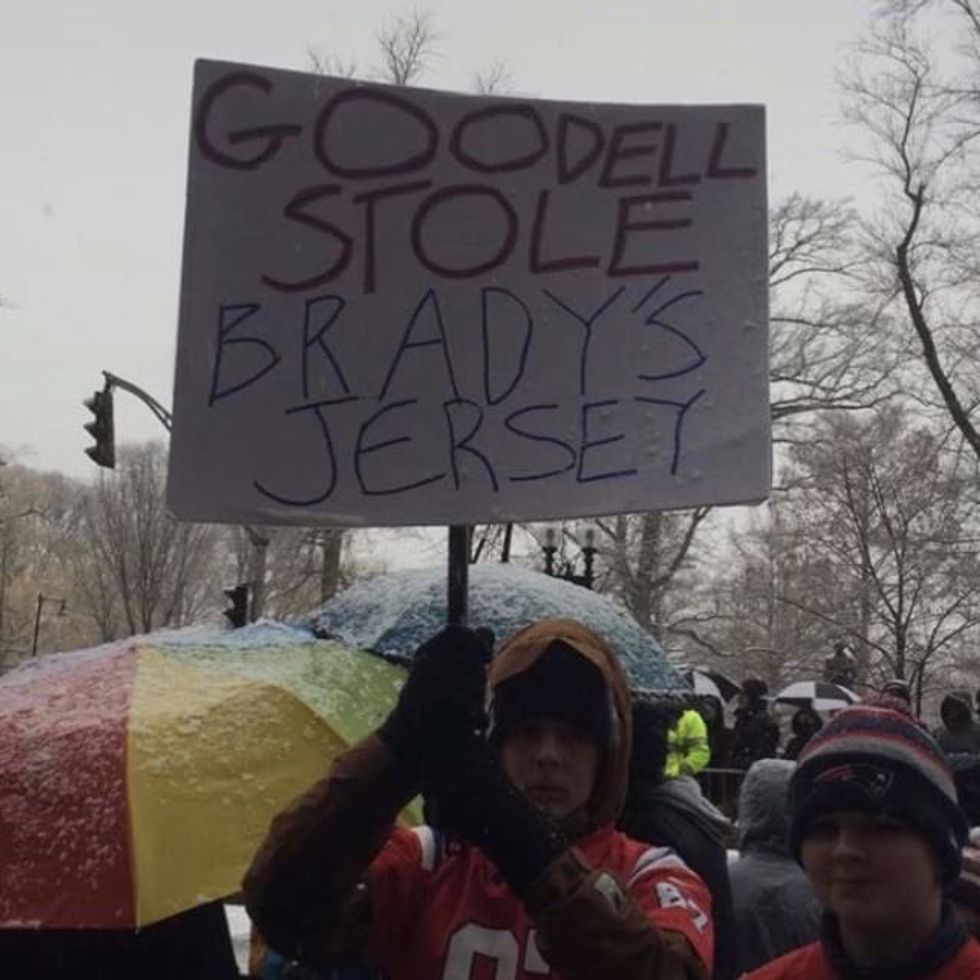 Fans had numerous signs mainly all directed at NFL Commissioner Roger Goodell reading, "Roger That" or simply put "Roger Goodell eats soup with a fork." NFL Network said during its live coverage that it looked like 80 percent of the signs at the parade were of the anti-Goodell variety.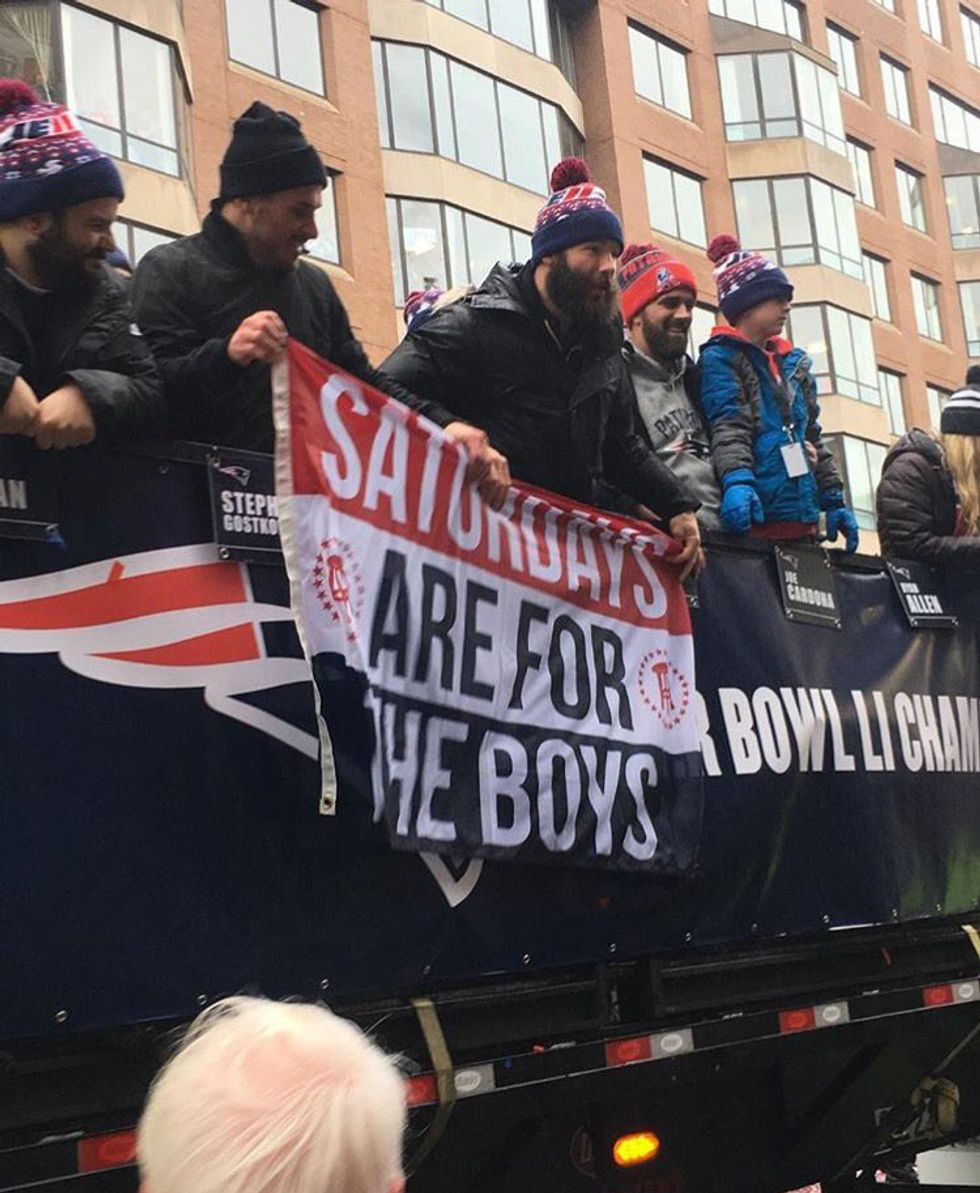 There were Patriots flags flowing throughout the streets as well as the Barstool Sports symbol making it's presence known. Barstool Sports has been known for opposing Goodell and the court rulings on Tom Brady's suspension over the past two years. It sparked a nationwide movement against the NFL and Goodell.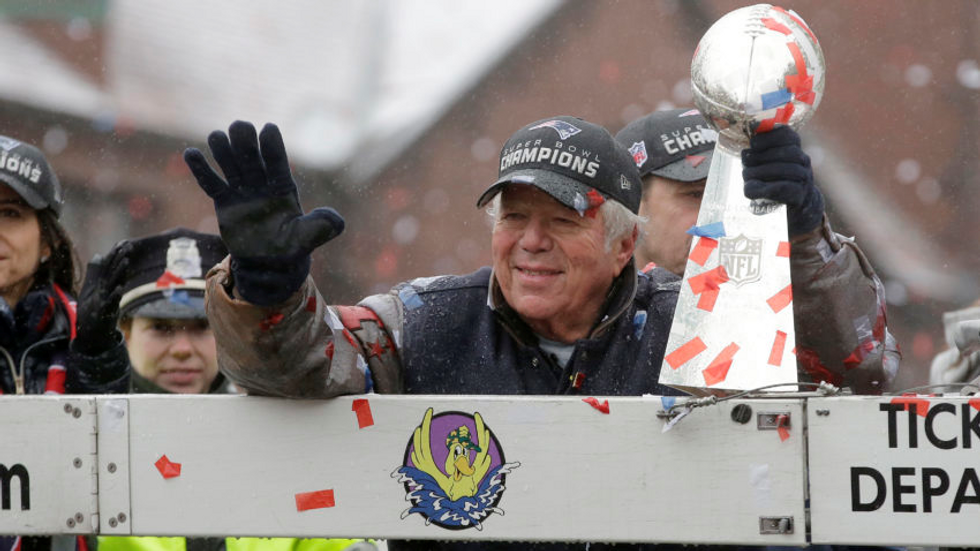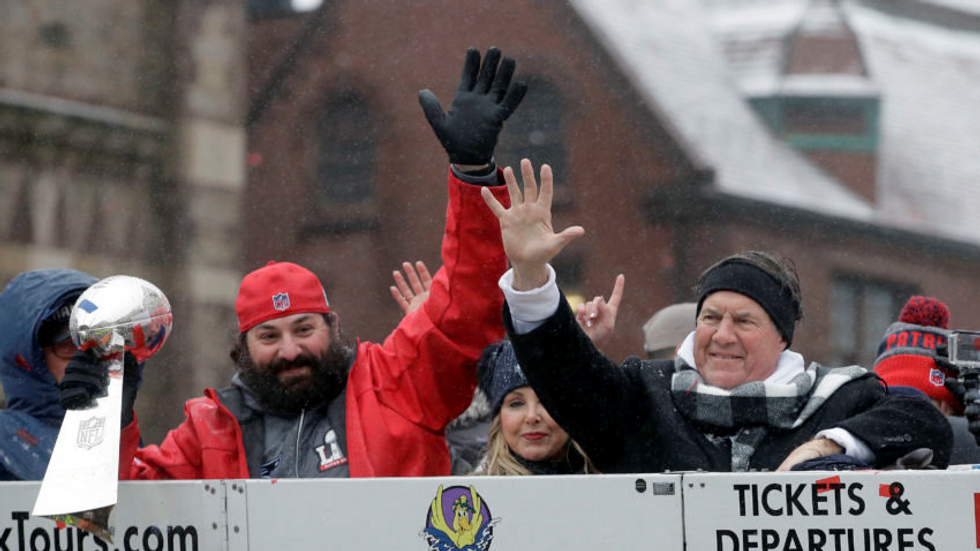 The parade was everything a Patriots fan could have wanted. It didn't matter that it ran late. It was worth witnessing owner Robert Kraft lead the duck boats while holding up the Lombardi Trophy for all to see. Seeing head coach Bill Belichick SMILING and waving at the approximate million fans who turned out. Defensive coordinator, Matt Patricia with another trophy alongside Belichick. Brady yelling "LET'S GO" while his son was dabbing on top of one of the duck boats.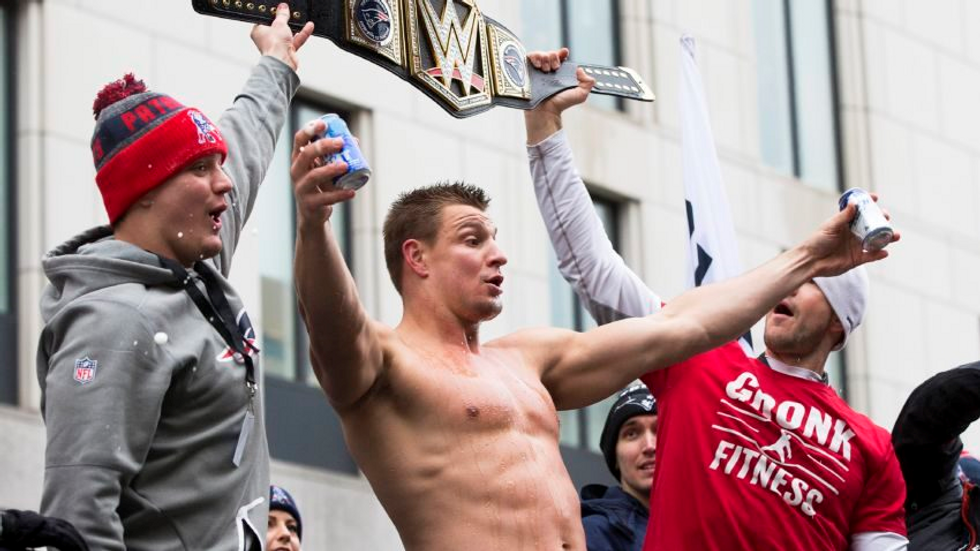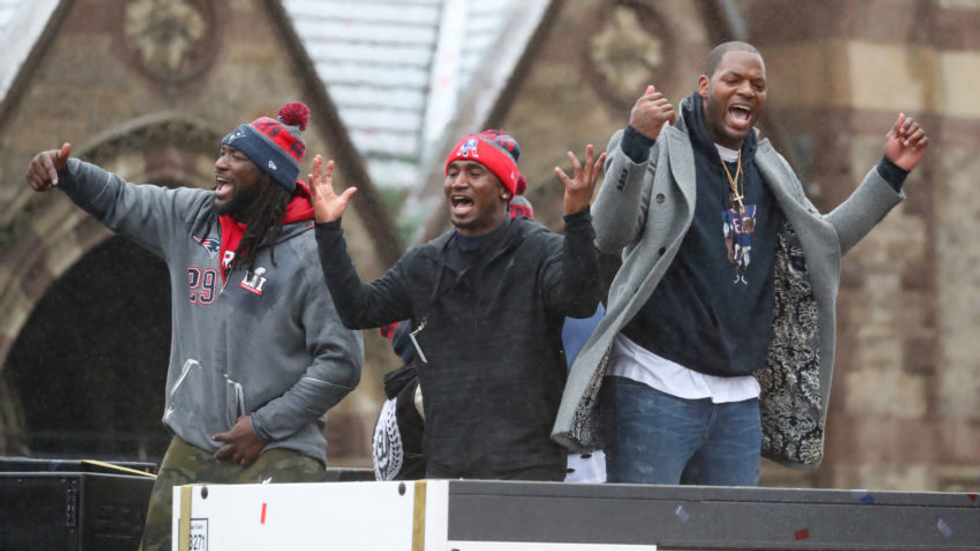 Rob Gronkowski spiking a football, then ripping open a Bud Light can a fan threw at him proceeding to waterfall it into his mouth and all over his sweatshirt (one of many that day). Edelman calming the crowd then counting up to five for the amount of Lombardi Trophy's the Patriot's now have. Watching Martellus Bennett, Brandon Bolden, LeGarrette Blount, and Dion Lewis all dance to Bad and Boujee by Migos. It was insane. All while there is other music playing, people are screaming, photos are being captured, and confetti is being shot into the crowds.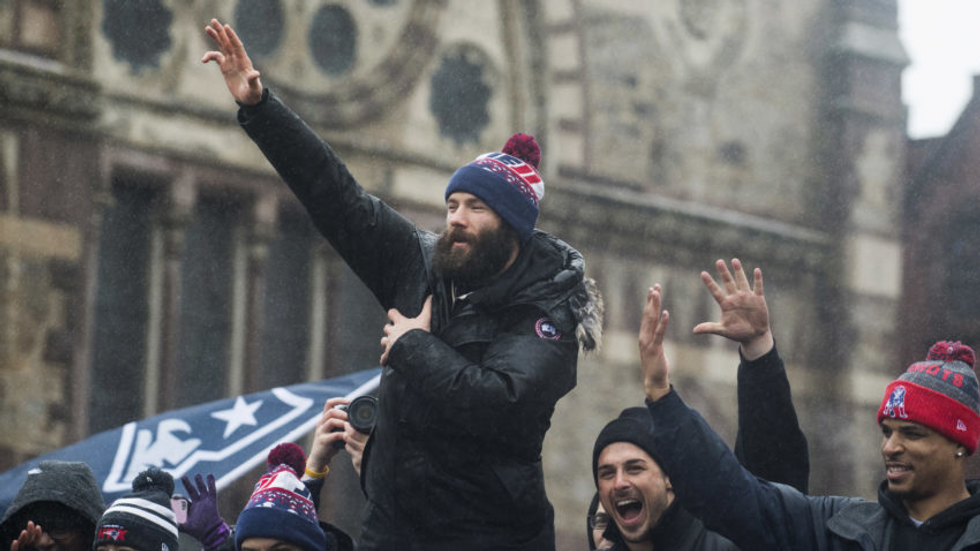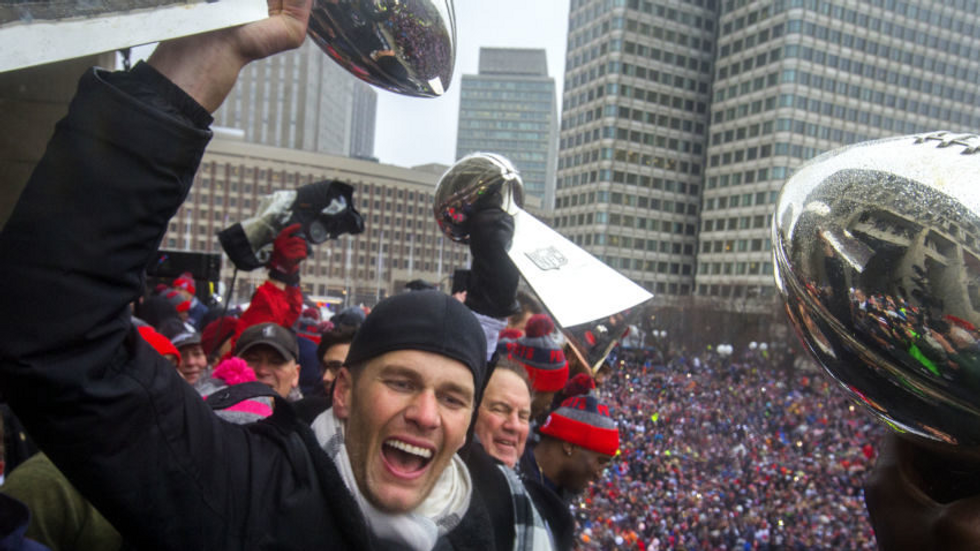 Of course right after the parade proceeded down the street, everyone ran toward City Hall because of the speeches that are said. Massachusetts Governor Charlie Baker declared Tuesday February 7, 2017 as New England Patriot's Day. Boston Mayor Marty Walsh then spoke introducing Kraft who talked about the term "G.O.A.T" being used a lot (greatest of all time). Kraft called all the fans, Belichick, and of course Brady, "GOATS!" Brady followed up yelling, "I told you we'd bring this sucker home!" Which was well received by everyone who listened. Belichick started a slow chant, "No days off," which was very humorous. Before leaving Houston Sunday, Belichick mentioned how his team is already five weeks behind in the 2017 season. Nothing his great coaching staff can't catch them up on, right?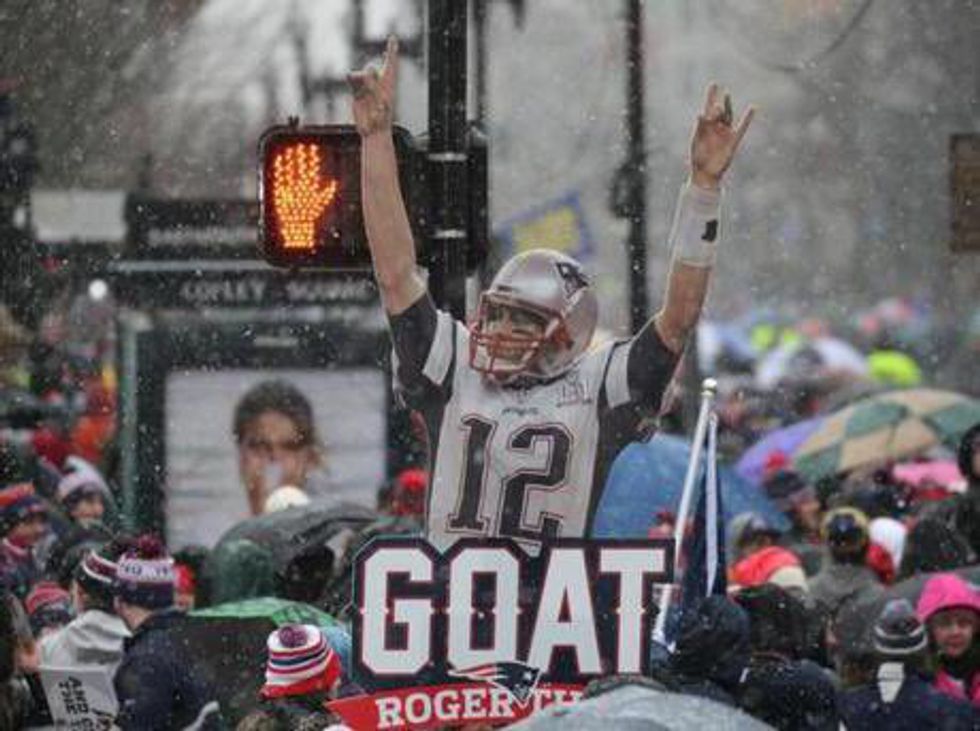 The past couple days have been great days to be Patriots fans. Living in New England, we're fortunate to have a successful and winning franchise not just with the Patriots, but with the Celtics, Bruins, and Red Sox as well. The outcome of this past season was the happy ending any fan wanted. Beginning with Brady's four game suspension implementing backup Jimmy Garoppolo to fill his shoes, then the third-string quarterback Jacoby Brissett. Losing Gronkowski to a back injury, and uncertain medical issues with the rest of the roster. The Patriots prevailed, succeeded, and won. The North Remembered.