Dear Stephen,

I want to take a minute to actually recognize not only your talents on the court but the role model you are when you step off the court as well. Many professional athletes forget what it means to be humble, to put family first, and most importantly treat others how they want to be treated. As a superstar, you have expectations that are so much higher than everyone else's. You light up the crowd every time you play and you also inspire so many young athletes who have been told that they are not good enough to become important. On the court, you are humble, relaxed, and a team player. I admire the sportsmanship you show to other players and coaches. It is uncommon these days to find professional athletes who are not flashy with what they got and look like an idiot when they celebrate.
Not only do many athletes look up to you, but ones who have families and pride in their children recognize how awesome of a dad and husband you are. Family plays a key role in your life and you show them off every time you get a chance. It is extremely important and amazing how you can do both so well.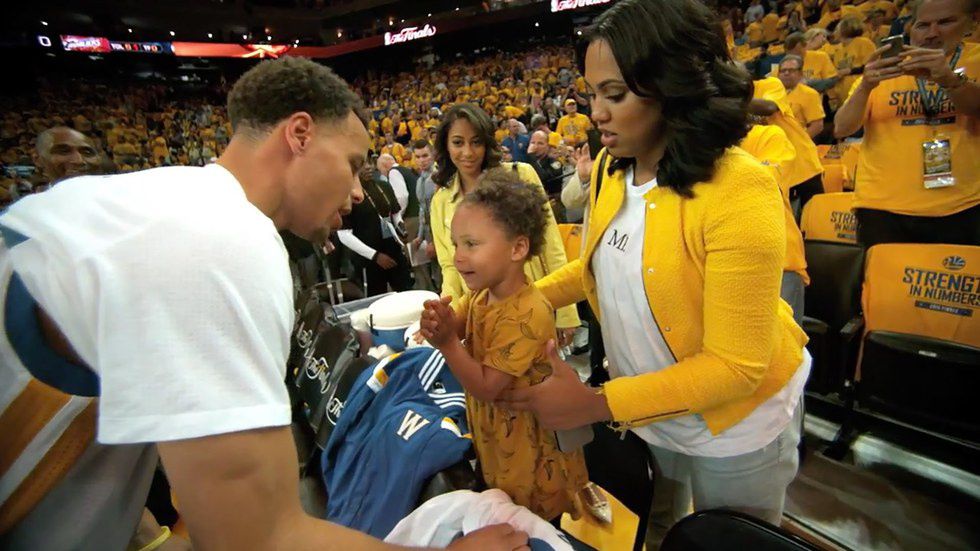 So as you continue to tear up the court and swish many more three's, never forget who you are, because that is what makes you the great player you are today. The inspiration you give to young kids and families shines brighter than all the championship rings you have.
Keep being true to your beliefs and stay humble. Thanks for being a role model, and good luck in the Championship! Beat Lebron!