Recently, I took a trip over to the golden state of California. Since the sunny state is huge, there is so much that you can do. So, I'm going to take you along the coast of California and tell you all about some of the best things you can do when you visit. From Anaheim to Los Angeles to San Francisco, the possibilities are endless.
1. Visit Disneyland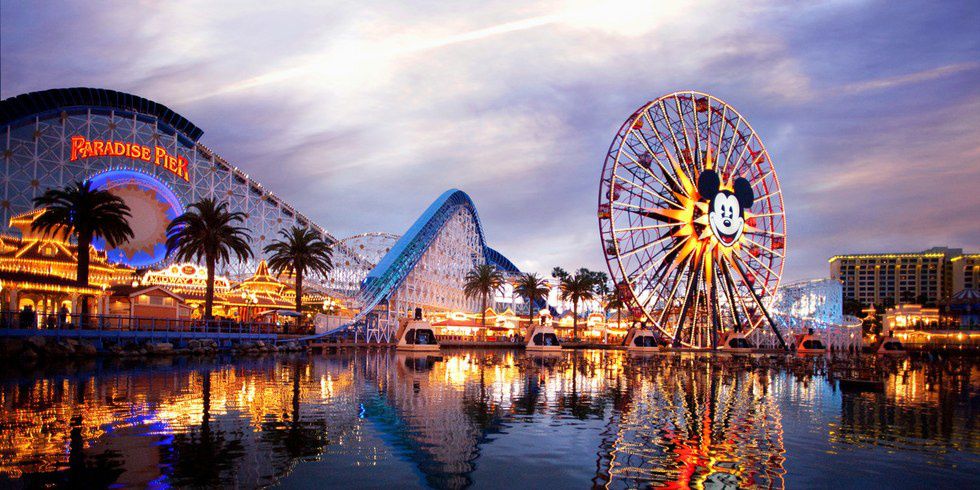 If you go to California, you need to stop by Anaheim, which is about an hour drive from LAX. Here you will find the only theme park that was designed and built under the direct supervision of Walt Disney himself. This area consists of both Disneyland and Disneyland California Adventure park. Each one has its own unique attractions along with great food choices such as turkey legs, churros and Mickey's Premium Ice Cream Bar (because food is a crucial part of vacation). Even if you have one day, I would still recommend going. After all, it's the happiest place on Earth.
2. Horseback to the Hollywood Sign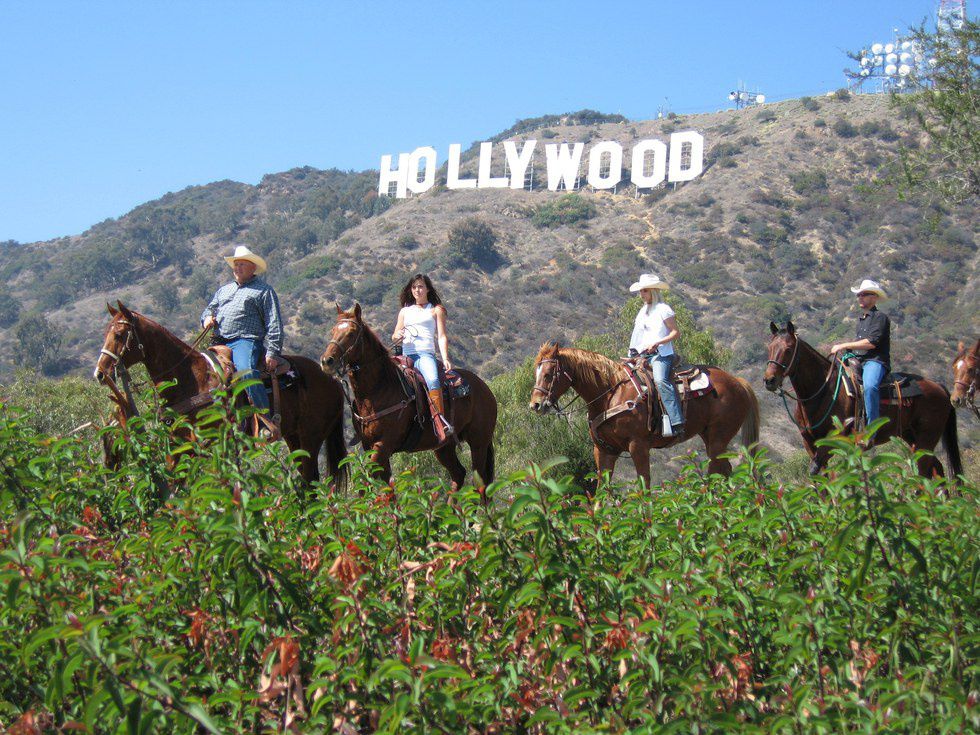 Disclaimer: If you are deathly afraid of heights, I would not suggest doing this. If you want to get over your fear, then this is a great way to do it. If you sign up for a horseback tour with Sunset Ranch, you'll ride through the mountains and on the edge of its cliffs as you gallop your way through Griffith park and up to see the Hollywood sign. Plus, if you sign up for a session on Saturday afternoon, you can also get a BBQ dinner. Again, the food part of it is important. Whether you have the BBQ or not, though, it is a great experience that will leave you with pictures of an incredible view, a new found love for horses, and some nice butt bruises.
3. Explore Griffith Observatory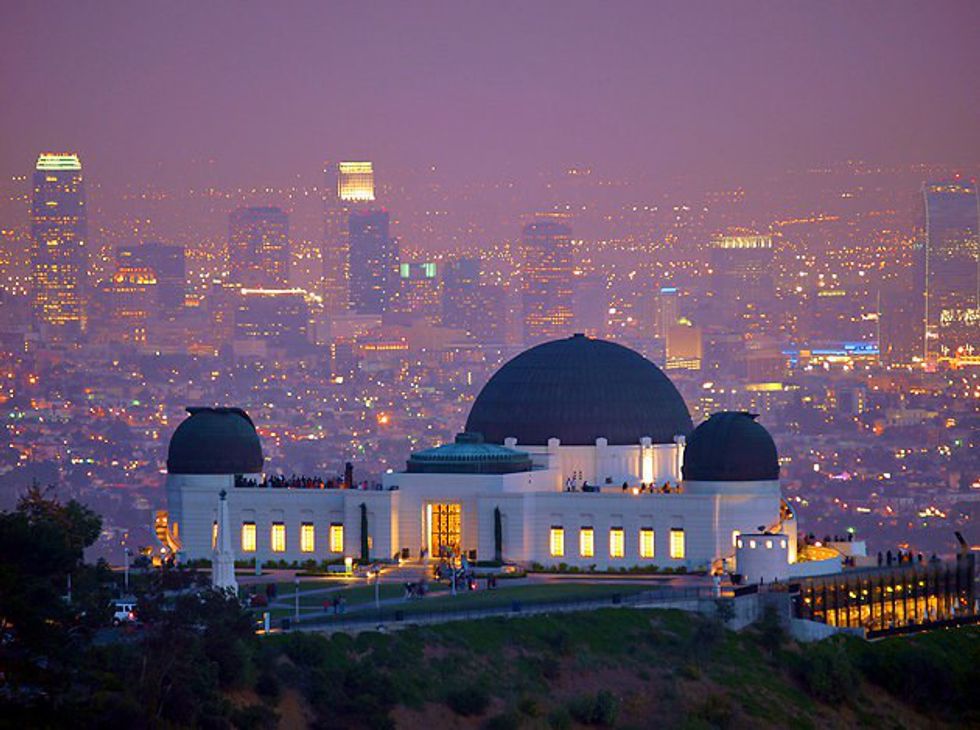 Not only does this offer some insanely awesome astronomy instruments, it also has a great view of the Hollywood sign. Located within Griffith park in Hollywood, California, this observatory has something for everyone. Plus, most of the exhibits are free. Who doesn't love free activities?
4. "Shop" on Rodeo Drive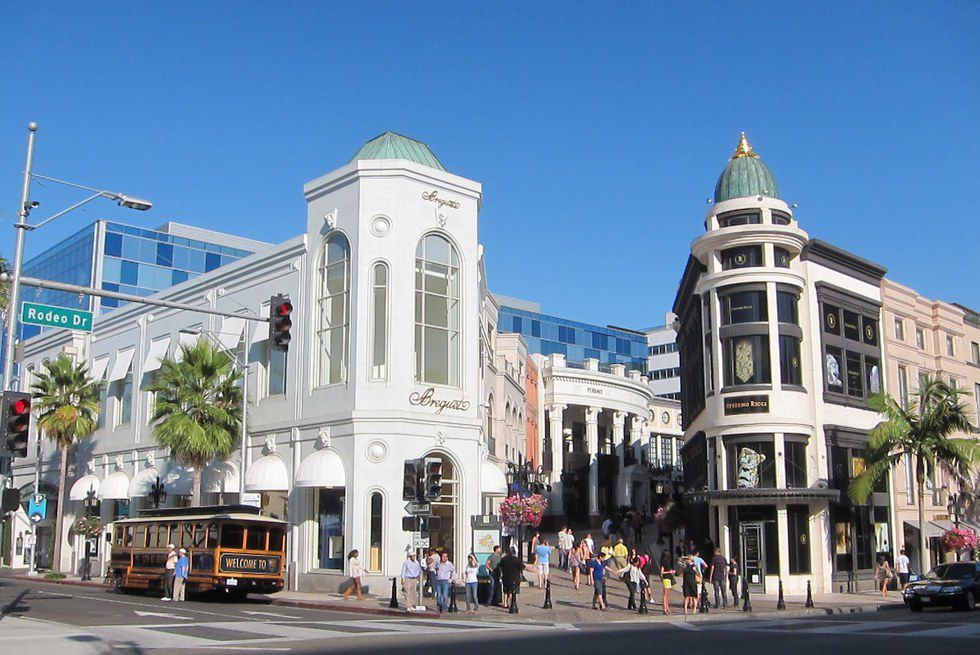 I put quotation marks around the shop because if you're like me, or any average citizen, you probably don't have enough money to afford any of the things found in the stores on Rodeo Drive. Even still, though, it is a great place to walk through and window shop. The gorgeous area is located in Beverly Hills and if you want to be able to say you bought something on Rodeo Drive, you can always go to the ice cream trucks parked on it.
5. Take A Studio Tour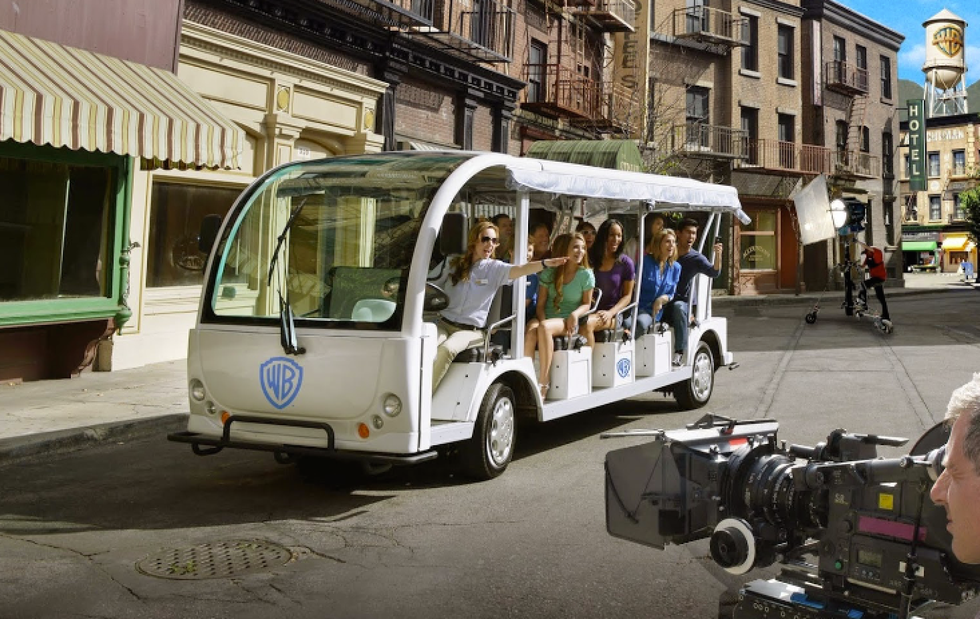 Sony, Paramount, and Warner Bros. all offer different studio tours. Personally, I recommend Warner Bros. (pictured above). This roughly two and a half hour tour gives you the chance to explore the studio lot, its different stages, and some awesome props. I don't want to give too much away, but trust me when I say it is completely worth it. It has interactive areas and different chances to get a behind the scenes look at some of the most popular shows and films. At the end, there is a self-guided section where you can take a picture in the actual set of Central Perk from the hit TV show "Friends" as well as see the process of making movie magic.
6. Eat Your Heart Out at In-N-Out Burger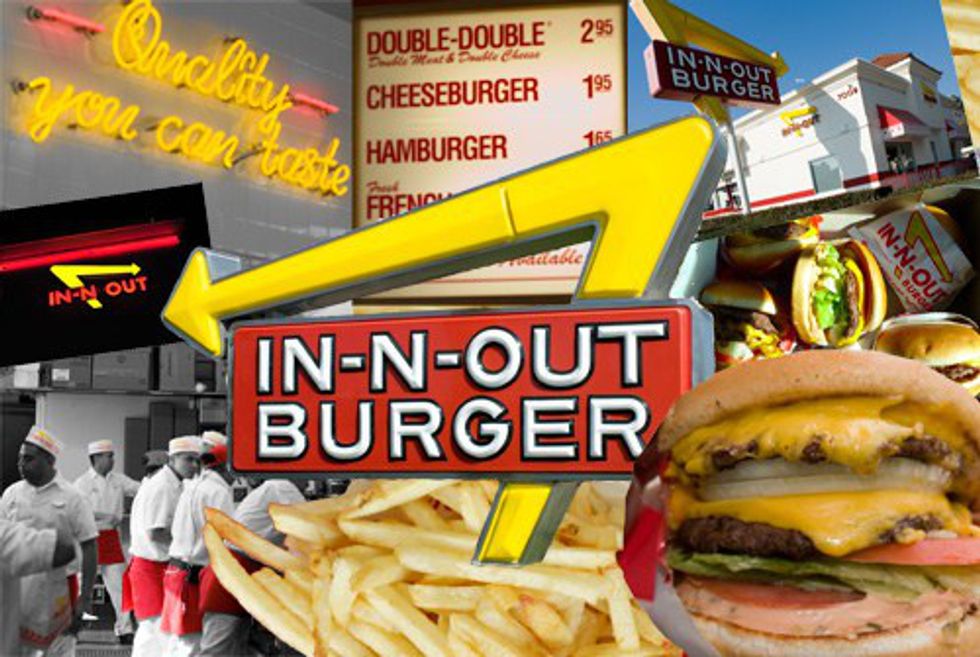 If you know me, you know that I don't particularly like burgers. It has to be really good in order for me to eat it. Well, ladies and gentlemen, In-N-Out burger has passed my taste buds' test. Born and raised in the Northeast, there are none of this fast food restaurant around so you must take advantage of the opportunity when you see one. While the menu may seem short, have no fear because everything on it is delicious and then some. And don't worry if there's an extremely long line, it goes by fairly quickly. Besides, the burgers are definitely worth the wait.
7. Check Out Movie Locations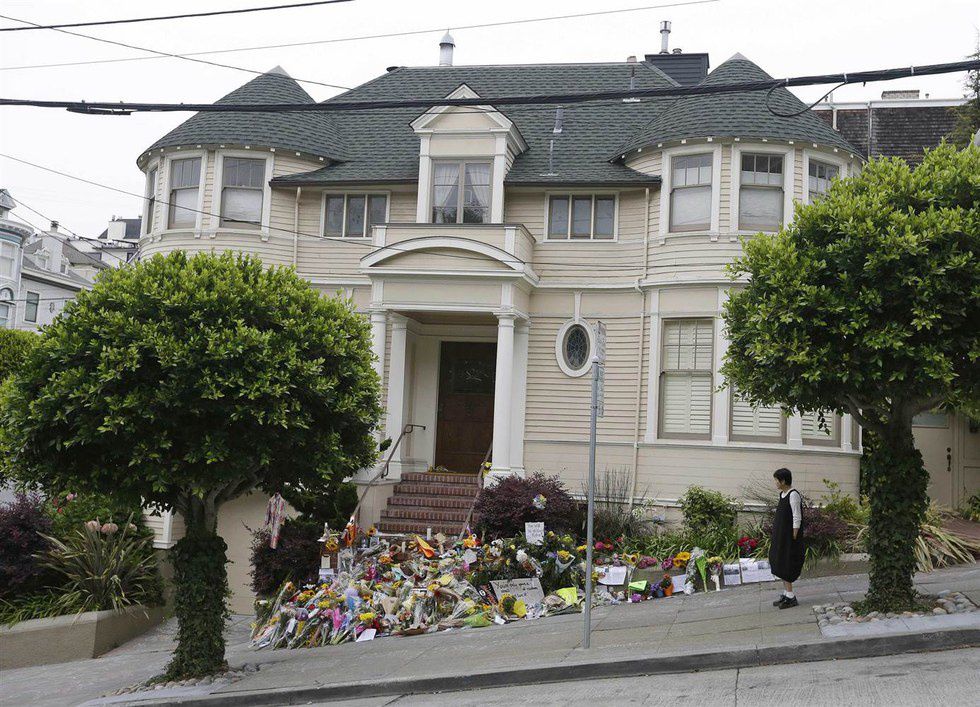 From "Full House" to "Just Like Heaven" to "Mrs. Doubtfire," California is home to many film's locations. Pictured above is the house used in the movie Mrs. Doubtfire starring the late Robin Williams. This picture was taken when the actor had passed away and shows how the house was transformed into a memorial site for the beloved comedian and actor. Additionally, if you have a casual $4.15 million lying around, you could use it to buy the house that was used as the exterior for the "Full House" sitcom's house.
8. Walk Down the Crooked Street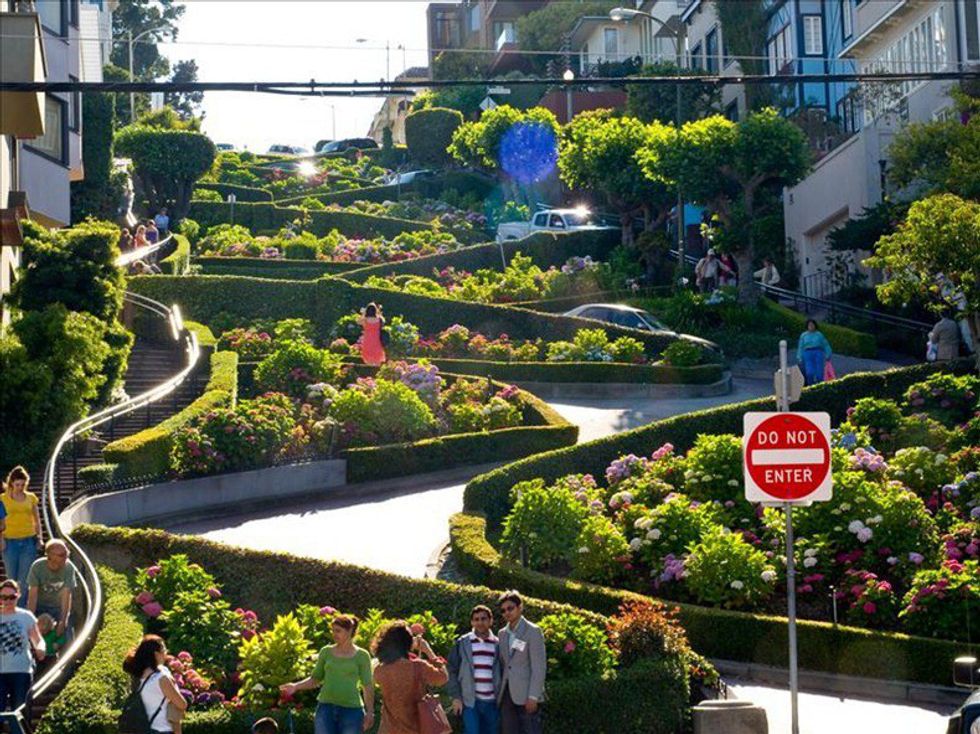 This famous street, formally known as Lombard Street, is unlike any other street in the world. This crooked street is a steep, one-block section that has eight hairpin turns. Pedestrians are advised not to walk on the actual street while cars have a speed limit of 5mph. Not only is this a fun little place to see, the houses and landscapes that accompany it are truly beautiful. It's definitely worth the trip to see.
9. Ride In a Trolley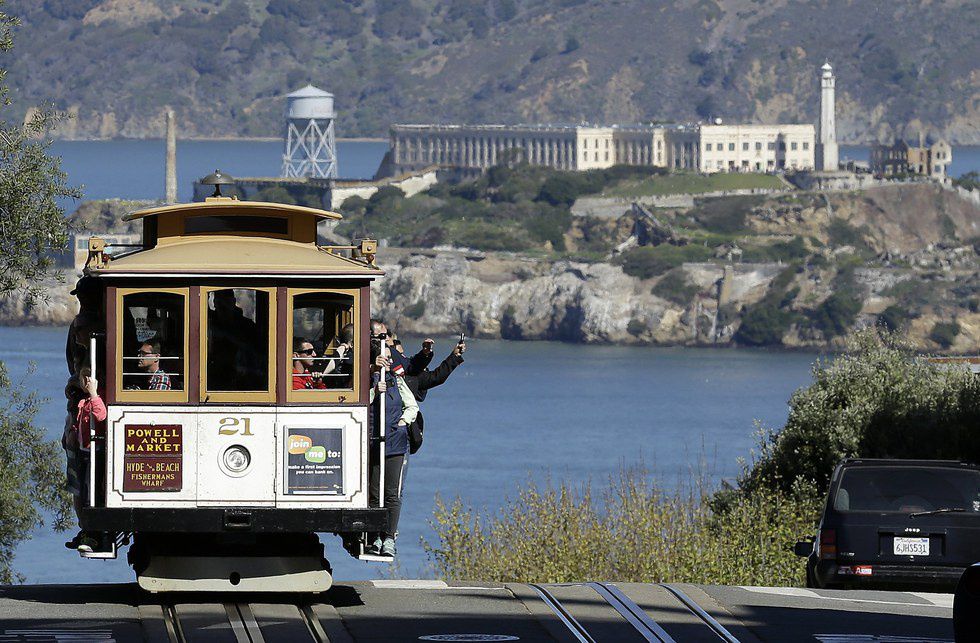 If you don't want to suffer through walking up the steep hills of San Francisco, then I definitely recommend buying a transportation pass and hopping onto a trolley. These interesting forms of transportation offer a unique way of traveling while saving your feet some pain. If you're feeling slightly more adventurous, you can stand on the outer edge of the trolley.
10. Visit Alcatraz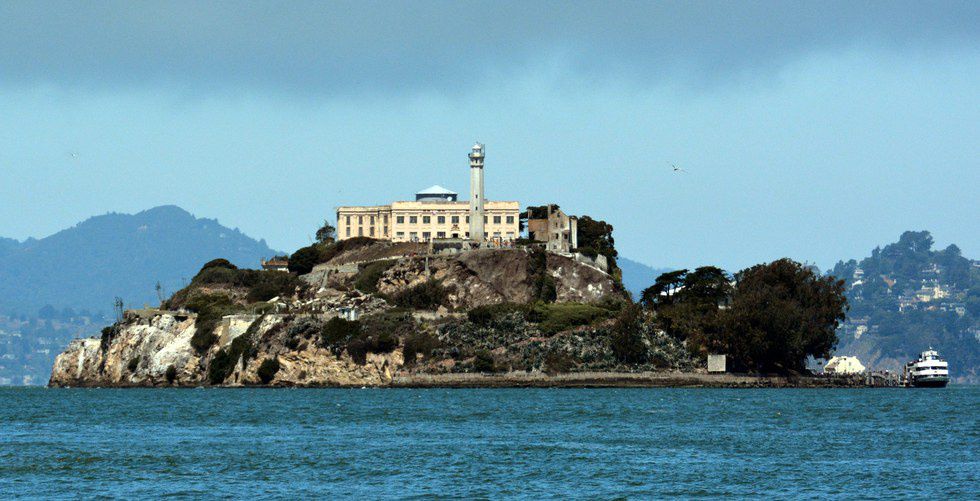 The infamous federal prison, no longer in function, is a must see when in San Francisco. Small cruise ships depart from pier 41 and take you across to the island where criminals like Al Capone spent jail time. From the cells to the rec yard, this place has a lot to offer and see. There's also an audio tour where you can listen to the history of the prison through the voices of some of its former inhabitants.
11. Bike Across the Golden Gate Bridge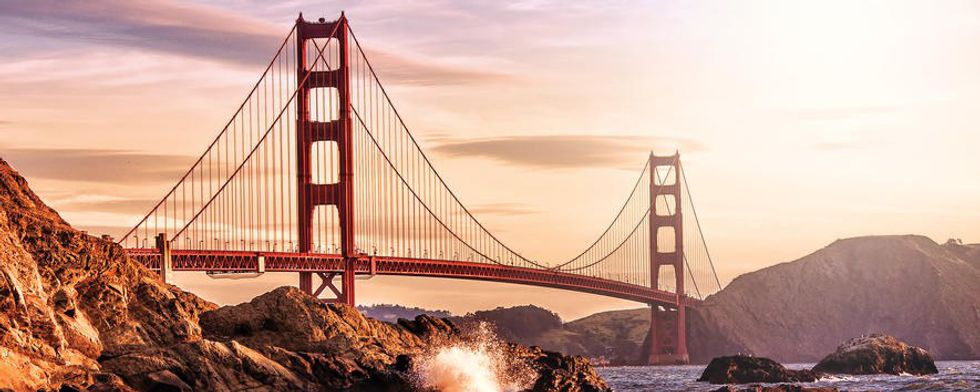 Okay, I'm going to be completely honest with you and admit that this was kind of difficult and tiring. There are companies that will rent out their bikes and you can bike on trails along the pier, up to and across the bridge and down into the cute, little town of Sausalito. The trail I went on was 8.5 miles and while at the end my butt and legs were on fire, the view made it all worth it. Driving across the bridge just isn't the same as feeling the wind in your hair as you bike across this famous landmark.
12. Treat Your Sweet Tooth at Ghiradelli Square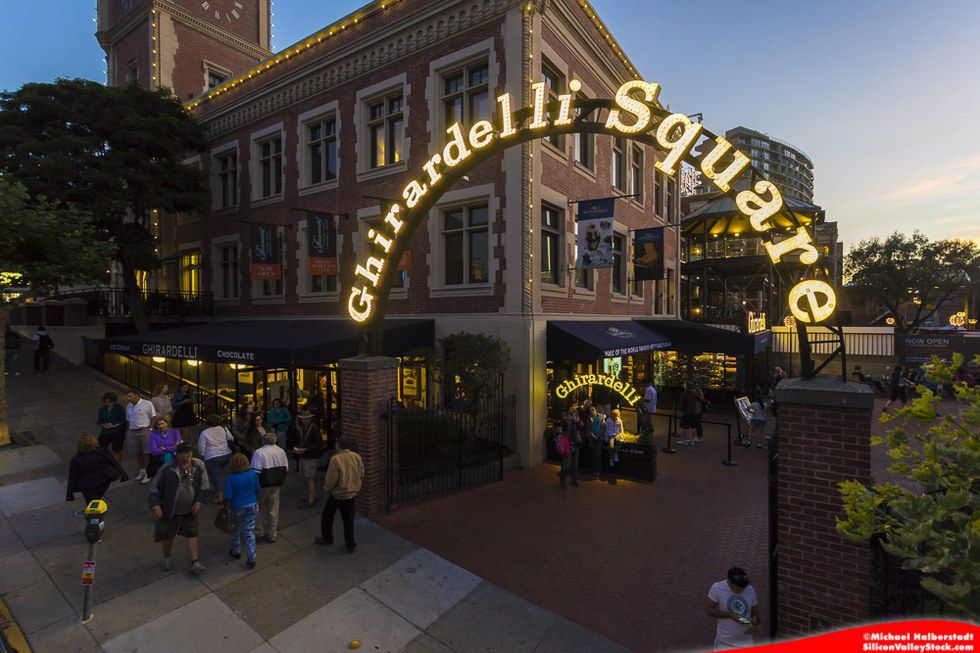 If you love chocolate as much as I do, then this is the place for you. This cute little area near the piers in San Fran have different shops that include everything from ice cream brownie sundaes to macarons and everything in between. This is definitely the place to go, especially if you're on a cheat day.
Bonus: Root for the Golden State Warriors!
In 2015, the Warriors won the NBA Championship. Now in 2016, the team has once again made it to the finals and are looking to have back-to-back championships. In a rematch of last year's finals against the Clevland Cavaliers, the Golden State Warriors have won game one. So grab some gear and a foam finger and go root for them! Remember, there's strength in numbers.