All throughout high school, dating is an obsession. You want to know all the drama, date the cutest boys and always have a charming date to accompany you to every school dance. I am currently a junior in college and have never been in a real relationship. When I say real, I mean real for me, which makes me sound horrible, I know.
The longest relationship I've ever had lasted from early February to early March. The weird thing about this "relationship" is that he never asked me out. He asked me to go to the school winter-themed dance with him, and then suddenly Valentine's Day rolled around, and we were apparently a full-fledged couple.
Fun fact of the day: I did not want to be in a relationship with him (or anyone), at the time. If given the option, I would have said "No" to dating. Unfortunately, that wasn't the case and soon enough February had come and gone where I had spent too much time trying to avoid him and give him the cold shoulder.
I am not really the confrontational type so I was too afraid to break it off. Luckily, my birthday was at the end of February and I was feeling exceptionally confident.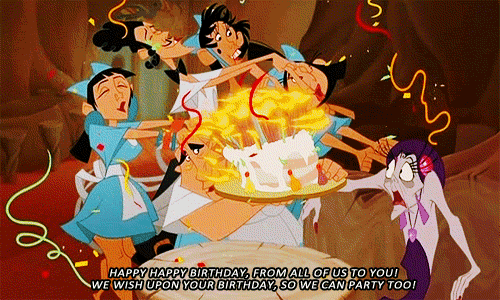 The best birthday gift I could ask for: breaking up with my boyfriend! So, just like that, the relationship was over. To be honest, it didn't feel like much had changed, because I am A++ at avoiding people. If I don't want to see you, you can bet your ass you will never be seeing me.
The only other relationship I had was even shorter than that one. I want to say that it didn't even last a week? I don't truthfully remember. It was a guy on my track team, who, for some reason, I WANTED so badly to ask me out because I thought he was cute. Lo and behold, when he did I was like,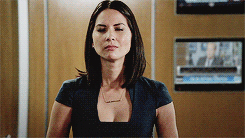 and broke it off almost instantly. Our entire relationship consisted of one track meet that we spent rooting for each other and spending our down time together, and a trip to a bowling ally with some mutual friends. We would talk everyday during track practice and text sometimes but again, I am a very evasive person.
The unanswered question of my life is, why? Why can't I hold a relationship? The weird thing is that I didn't dislike these guys. They were nice; they treated me well; they were funny--and yet I found myself getting so annoyed with someone actually caring about me.
The idea that I will never have a long-term relationship is a little scary to me. I don't WANT be to alone forever, but it looks like that is where I'm headed. Both of those relationships were back in high school and, for about four years now (including my senior year), I haven't even tried dating. To be fair, I haven't tried making friends either; which is probably something I should prioritize.
To be blunt, I don't think I posses a full set of human emotions. I'm pretty much just limited to sarcasm, joy, disgust and fear; I really think that's it. No love, admiration, surprise--I don't even think I feel sadness. It's hard to be in a relationship when all you can feel are one of those four emotions. Trust me when I tell you that disgust and sarcasm do not get you very far with a significant other. Hard to believe, I know.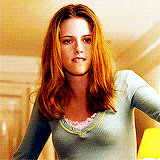 So, what did I do to try and uncover this existential crisis? I Googled it and came across an article called, "15 Reasons You Can't Keep a Boyfriend." Well, zero of these thing apply to me--that's fun. What I've found is that not a lot of people know what to say when you can't keep a relationship you just started. If you are dropping out of relationships one year in, these articles are for you. For me, however, there's not much.
After searching and searching, I finally found a piece that I can relate to. From LizziesAnswers, "8 Reasons I Hate Relationships." I don't align perfectly with everything she says, but the overall message is the same. I guess I just value my time, hobbies and personality too much to compromise it for someone else. So, really, I guess my mentality is something a bit like this: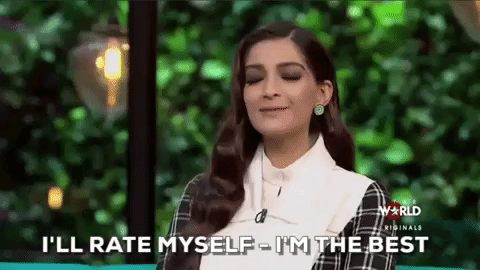 And, more so, I'm the best I can be when I'm alone. I'm going to go ahead and say that this isn't something I should be ashamed of. It has compromised relationships for me in the past and will probably impact any future ones I have, but I don't think I have a problem with that. I can't wait for my future posse of animals to keep me company.