Most people on the Internet have seen the crying Michael Jordan meme. If you haven't, I would say google "Crying Jordan meme." Many people don't know where the original photo came from and the first meme. Well the original photo was taken in 2009 at the NBA Hall of Fame induction ceremony. Stephen Savoia was the AP photographer who captured the photo of the emotional Michael Jordan during his speech. After 2009, we didn't see the crying Jordan face until 2012, where the Charlotte Bobcats (Jordan is a minority owner of the team) set the NBA record for having the worst win/loss percentage of all time. Shortly after the season, someone posted this meme to the Internet.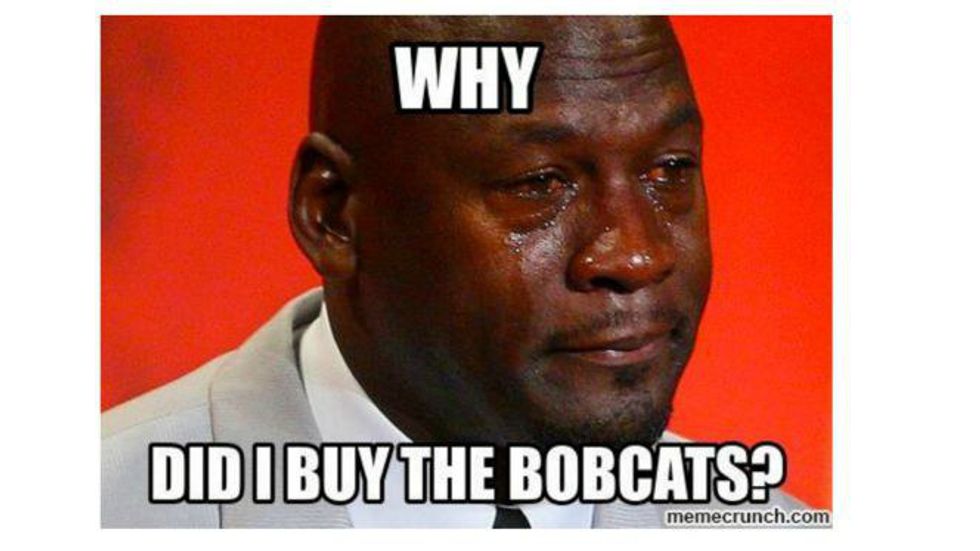 Even after the original meme, the crying Jordan face wasn't very popular. It wasn't until late 2014 and early 2015 when the meme would explode. Most of the time when we see the crying Jordan meme, it has to do with someone losing in sports, but it doesn't always have to be about sports. When Donald Trump lost the Iowa caucus, someone posted this photo.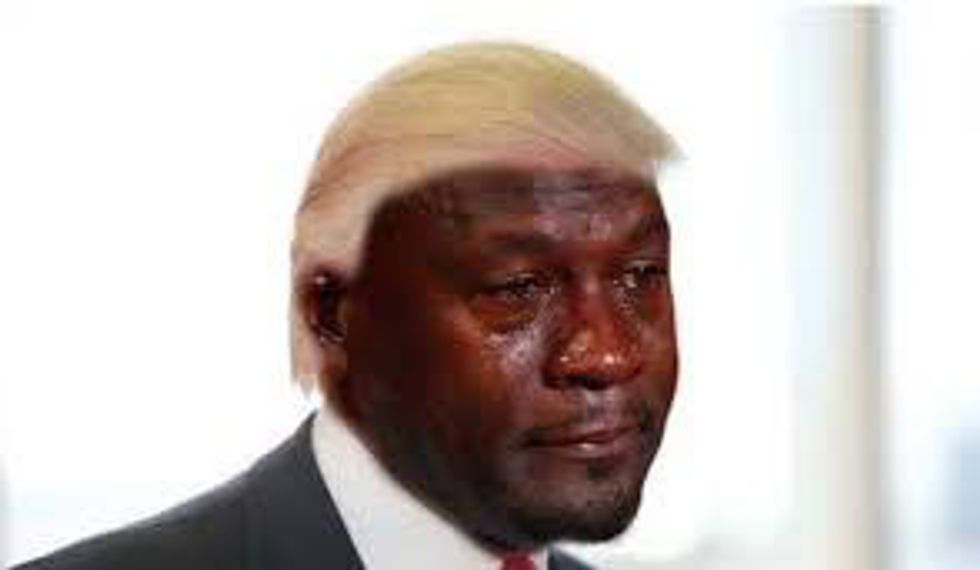 Big-time Carolina Panthers fan Stephen Curry tweeted out this photo when his Panthers lost the Super Bowl to the Denver Broncos.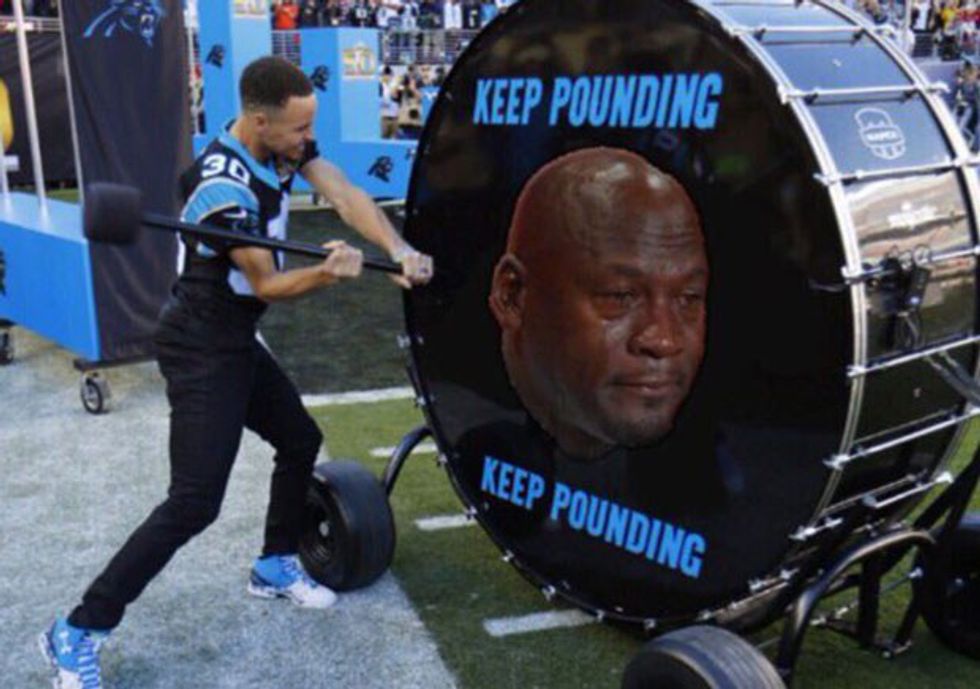 Lastly, my friend Jordan sent me this picture when the San Jose Sharks lost game six of the Stanley Cup Playoffs on home ice to the Pittsburgh Penguins.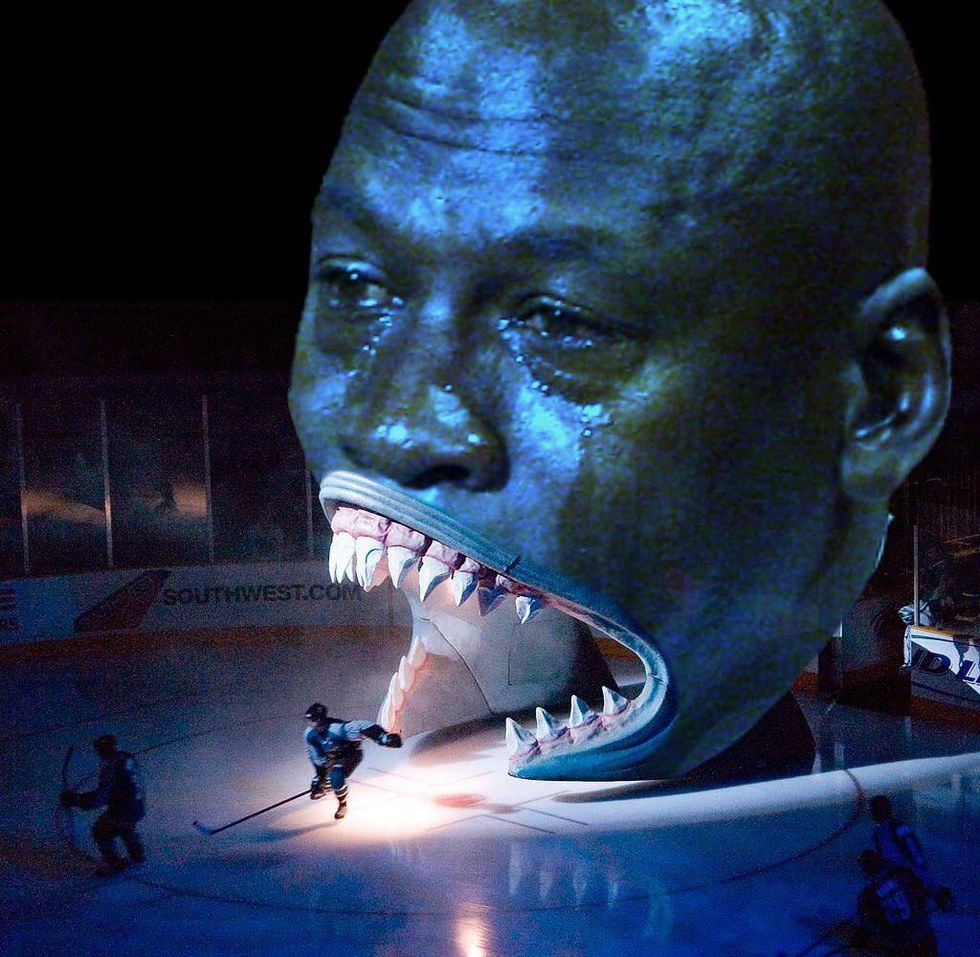 As I am writing this on Saturday afternoon, we will see either two things on Sunday night: It will either be the crying Jordan face in the middle of the Golden State Warriors logo, or the crying Jordan face on LeBron James.