In the motorsport theater, there is only one discipline that is hailed as the "holy grail," where there is no equal to it even in the high-speed, high-octane, high-risk world of auto racing: Formula 1.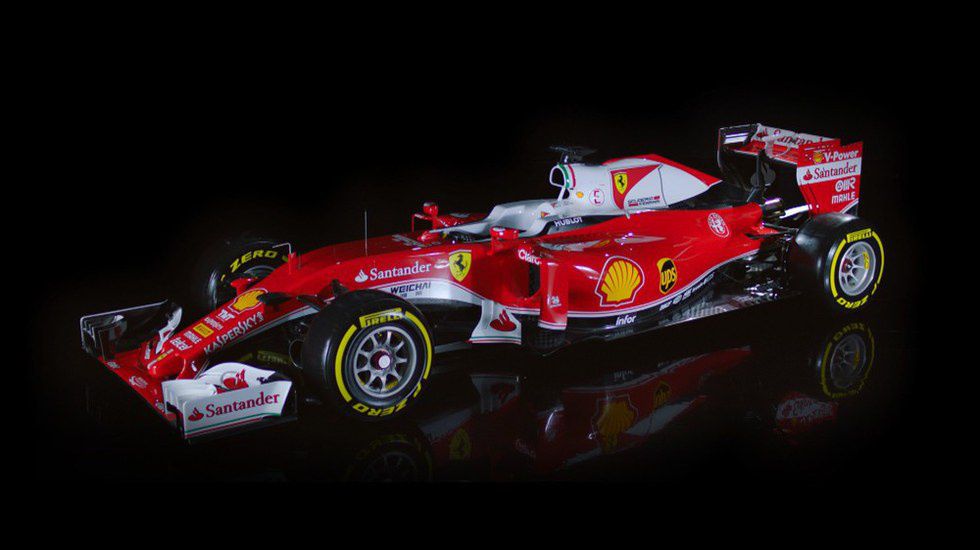 It is often regarded as the toughest challenge for any participating teams, and very much so when they have to build a car that reach speeds up to 237 miles per hour and generate up to 5.5G of gravitational force while cornering (NASA space shuttle pilots experience only 3G during takeoff). Your engine has to be durable and efficient while making 800+ horsepower, and every other major component in the car has to be able to handle that power just as strongly and efficiently. On top of that, you have about a dozen other teams that have just as much brainpower and will to win. Automotive giants Toyota and BMW tried to compete in Formula 1, all to find themselves stepping back after downright embarrassing seasons. That's how tough Formula 1 is; it humiliated two of the biggest names in the automotive industry without remorse. It is remarkable that there are two teams that not only survived in Formula 1 for decades, but dominate it in all that time, emerging as each other's worst enemy in the process. This is the greatest rivalry in the greatest racing series: McLaren Racing vs. Scuderia Ferrari.
Scuderia Ferrari, which roughly translates to 'Ferrari stable', is the official factory racing team of the most famous sports car manufacturer of them all. It might be the lesser known part of Ferrari, but the company's founder, Enzo Ferrari, made it explicit that the company's iconic road car division exists solely for the purpose of funding the racing team. Ferrari invested his all into running his team; it was his life's passion, he poured his heart, soul and money to make sure that his team was the best. This kind of dedication and passion was and still is inherent in Scuderia Ferrari and the cars they produce, and it's what made Ferrari not only the biggest name in Formula 1, but the king of international motorsports. It is also the only team in the current Formula 1 grid to have raced in the sport's inaugural season in 1950. And in those 66 years, Ferrari has won 16 constructor's championships and 15 driver's championships, more than any other constructor in Formula 1 history. Many teams have tried to challenge Ferrari, each one usually decimated by the powerhouse that is the Prancing Horse. But even among those who succeeded, none managed to do so quite like McLaren.
McLaren Racing entered the realm of Formula 1 in 1966, making them the second oldest active team competing in Formula 1. The team was founded by a world-class New Zealander racing driver Bruce McLaren, who had a vision of creating a world-class racing team. Unlike Enzo Ferrari, McLaren's greatest mantra was not passion and emotion but precision and perfect engineering, which still remains as McLaren's core philosophy. Its early days may not be as successful as people would expect from a legendary team like McLaren, but slowly but surely, it ascended into something great. Just two years after its debut, McLaren earned a second place in F1's World Constructor's Championship, an astonishing feat for a team that was just two years old. Even after Bruce McLaren's tragic death in 1970, the team ascended through the ranks, and continued to climb higher and higher, finally beating Ferrari in Formula 1 World Constructor's Championship in 1972.
While there was no official rivalry between the two teams, it was definite that both of them were crawling underneath each other's skins. If one was leading, the other was sure as hell was following inches behind in the rearview mirror. In their quest to win, the two teams employed the best of the best drivers, some of whom are now widely regarded as legends of motorsports history: Emerson Fittipaldi, Mario Andretti, Jody Scheckter, James Hunt, Niki Lauda, Nigel Mansell, Alain Prost and Ayrton Senna, just to name a few. Then, there were their cars, which were the fastest and the most competitive on the race grid; in the 70's, Ferrari's 12-cylinder monsters reigned supreme on the world's racetracks while the McLarens decimated the competition in the 80's and the 90's. Although there is no denying that there were other remarkable constructors in that era, McLaren and Ferrari were the titans that nobody but themselves could knock out.
Asking a Formula 1 fan to decide which of the two teams is the better team is like asking a child to pick out a favorite parent. Both teams have such a deep presence in the sport and unbelievable achievements that deciding it's just simply not worth the headache. The Italian team has won 16 World Constructor's Championships and 15 World Driver's Championships while the latter won 8 constructor's championships and 12 driver's championships respectively. Figures alone suggest that Ferrari is the superior team, but then a McLaren fan would argue that Ferrari had already won six driver's championships and two constructor's championships before McLaren even came to existence, let alone mature into a competitive team. Despite the 16-year advantage, Ferrari has won only one percent more races than McLaren, and that sort of gap could change anytime, perhaps even within this year's ongoing season. It just goes to show how successful McLaren's competitiveness has been in its Formula 1 career. The Ferrari fan, however, would argue that McLaren and most teams in Formula 1 have other manufacturers develop and build the most expensive and most difficult component of a Formula 1 car: the engine. Pretty much all manufacturers—including McLaren—have always had other manufacturers develop and build their engines for them whereas Ferrari always used their own in-house engine. It is an enormously costly endeavor if you consider the fact that each Formula 1 engine costs millions of dollars and teams usually have four backup engines in their arsenal. However, for 66 years, Ferrari has been committed to building their own engine—a testament to why Ferrari is a household name in the sport.
This rivalry showed no sign of stopping all the way up to the last decade. Ferrari clenched five driver's championships and six constructor's championship with the iconic Michael Schumacher driving for the team with McLaren chasing close by. Then in recent seasons, series of dramatic changes in regulations and new contenders like Mercedes-AMG and Red Bull Racing knocked both teams off their pedestals. As it stands, neither teams are anywhere near what they used to be; Ferrari is currently 3rd in the World Constructor's Championship standings while McLaren stands at 6th place. While we shouldn't expect to see either teams making series of wins this ongoing season, both teams are showing signs of resurgence, with McLaren's head driver Fernando Alonso revealing that the team's MP4-31 racer is close to a podium finish once again while Ferrari is slowly but surely recovering from the disappointing 2014 season following Formula 1's switch to hybrid power. While McLaren and Ferrari may have shifted their rivalry to streets in the recent years with their road-going supercars like the 675LT and the 488 GTB, it would certainly be a pleasure to see them compete once again on world's racetracks as the two titans of Formula 1 that they were not too long ago.