Let me preface this with a request - no, scratch that - I'm not requesting this, I am on my knees begging: Register to vote. And when the time comes, exercise that right. I'm not going to ask you who you voted for. I'm just asking you to do it.
This week's debate kicked off the final lap of the 2016 American presidential election cycle. The internet went from not knowing what was happening, to making memes and drinking games for it overnight. And had I actually played by the rules explicitly to the drinking game I was casually following, I would probably have landed myself in a hospital. The words "Mexico/Russia/China," "middle class," "bigly," and "tremendous" were used so frequently, my fellow watchers and I lost count three minutes in. And, sure, it's a pretty light-hearted way to become more aware of our current political situation and to get people to pay attention. However, the debate itself holds some much more ominous results than just "who won round one."
The vast majority of people I know say that Hillary won, hands-down. Hillary-supporters and otherwise. However, the biggest Trump supporters I know are remaining silent. The question I seek to answer here is "why?". Why do those who vehemently hate Hillary suddenly have nothing to say? I theorize it's due to the fact that we finally have a real-time, side-by-side comparison of Trump and Clinton's preparation, reaction, and rebuttal styles.
1. Eye-contact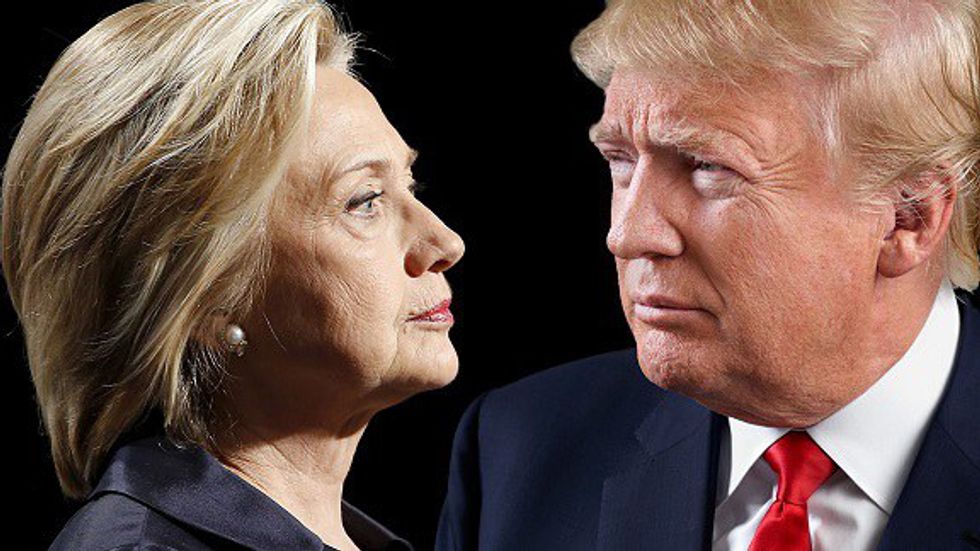 Eye-contact is a major way to connect with people; the whole adage of "the eyes are the windows to the soul" comes into play here. Eye-contacts makes anything one says seem more intimate, and it garners trust from those you are speaking to. When you take a closer look at the candidates as they stated their plans and ideas during the debate, keep track of where their eyes linger and if they seem to be surveying the audience.
Typically, you'll see that Hillary slowly glides her eyes around the room with intention, making sure that she at least appears to be making eye-contact with members of the audience. Is she actually gazing into a hopeful Hofstra student's eyes? Maybe, maybe not. But there are techniques that she uses to at least give off the illusion that she is, to gain emotional rapport from her audience. This is especially noticeable during her more well-rehearsed, thought-out answers where she is able to put more brainpower into building rapport than coming up with an off-the-cusp answer.
Trump, on the other hand, seems to prefer more jagged surveying patterns. He tends to stick to one or two focus points and darts his eyes back and forth between them. Whether or not this is an attempt to keep his eyes moving to portray the same warmth and confidence as Clinton is unclear. However, it seems to take away his rapport, rather than build it - "shifty eyes" are typically associated with untrustworthiness.
2. Openness and friendliness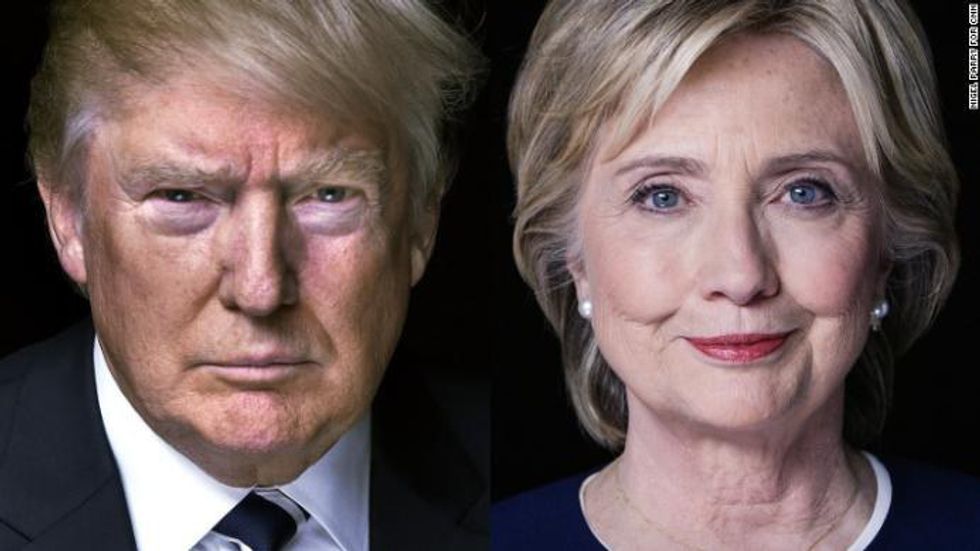 Continuing on the topic of gaining emotional rapport, notice how Hillary's first move when she walks on stage is to smile, wave, and thank her supporters. She then immediately goes up to the moderator (Lester Holt) and shakes his hand, exchanging a few words with a smile. She looks confident and appreciative of her supporters.
Donald also waved and gave a tight-lipped smile, but not until after Hillary had already captured the audience's attention. He looked significantly less happy to be there, and had a very closed-off demeanor - but maybe that's just because he was on a generally liberal New York college campus. If I were him, I wouldn't feel comfortable, either.
3. Grace and respect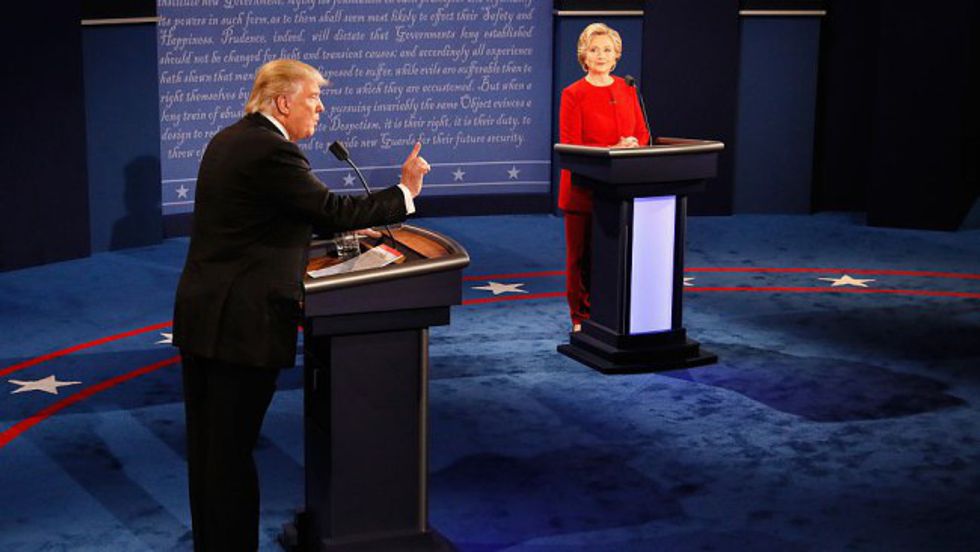 If there's one thing Hillary is good at, it's keeping her mouth shut until it is her turn or she has the most opportune moment. Conversely, if there's one thing Donald is good at, it's talking over people and disrespecting them to Hell and back.
Seriously, he talked over her fifty-one times in the debate that lasted just 90 minutes. Each time, he aggressively said "excuse me" in a sarcastic tone, or didn't even bother excusing himself and blatantly talked over her. And each time, his self-defending comments were taken on by fact-checker, and out of every single live fact-check recorded by NPR, not a single one was reported true. There were some "mixed" results, but the most outlandish ones are with regards to things the Republican candidate has previously said (i.e., that global warming is a hoax made up by the Chinese - he tweeted that in 2012, and yelled over Secretary Clinton that "I did not - I did not say that."
On the other hand, Hillary spoke over her opponent no more than 17 times. Many times, she let Donald say what he felt could not wait for his turn to say, and respectfully resumed her response after he was finished. Other times, she made it very clear that she was not going to let him dominate the conversation and kept up her speech with grace and strength. Each time he made a personal attack or said something that clearly needed to be fact-checked, she simply smiled and, a few times, gave a short and witty response to shut him down. One of the most memorable quotes related to this was near the start of the debate, where Hillary addressed Donald's comment about how she prepared for the debate more than was necessary, as he did not prepare at all. Her response? "You know what else I prepared for? I prepared to be president."
Based just on these rapport-building techniques, I'd say she's right.