You can't wrong with a beach vacation, unless you don't find yourself asking some of these questions during your getaway.
1. Is this bathing suit showing too much skin or just enough?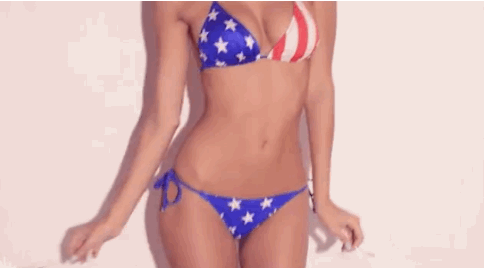 There is a fine like between sexy and cute. A VERY fine line. We can't all look perfect in every swimsuit.

2. Does this bikini make me look fat?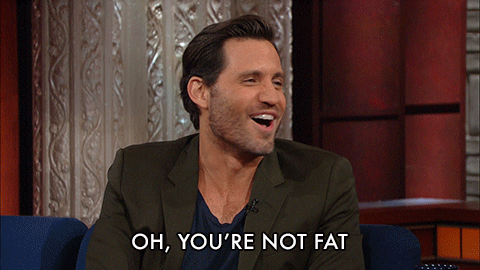 Chances are, no one else will give you an honest answer so you just have to gauge it on your own and just go for it.
3. How much money have I spent?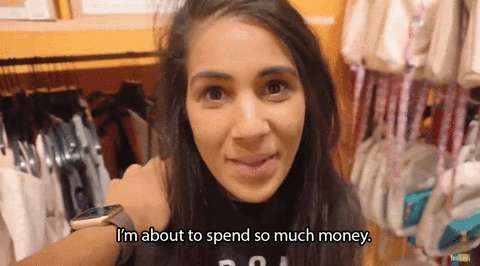 Maybe too much, but that's part of the fun... Right?? The food, drinks, and pointless purchases begin to add up, and checking your bank account at the end of the week might be as scary as Jaws.
4. So I want a tequila sunrise or a mudslide?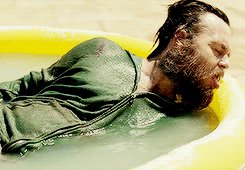 Totally different vibes and determinant of how the rest of your day will play out. Are you trying to get drunk or casually sip margs by the pool? The choice is yours.

5. Should I get another drink?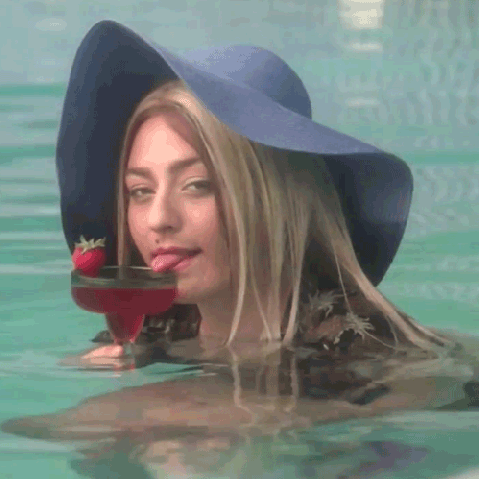 Yes. The answer is always yes. And if it's happy hour... make it two.

6. Is that cute boy looking at me or the bar?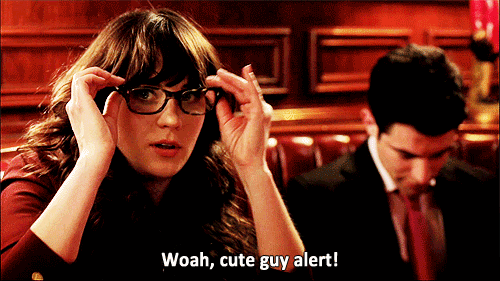 Probably the bar. But hey! At least you look cute! And if you're feeling really bold you can buy him a drink.

7. How did that sand get THERE?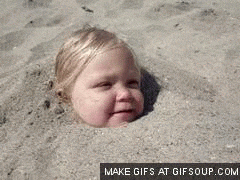 The biggest mystery from every beach vacation ever that has yet to be solved. The sand will be EVERYWHERE.

8. Is this burn going to turn into a tan?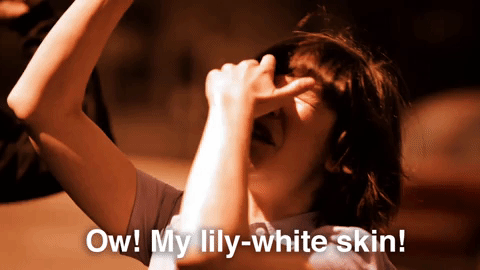 If you're lucky, it will. If not, stock up on aloe and lotion and aloe lotion and hope for the best. Either way, do NOT forget the sunscreen.

9. Make-up is so stupid; why do I ever wear it?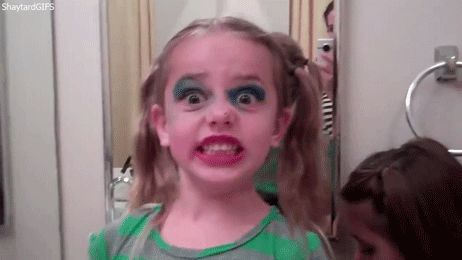 Putting on makeup is such a hassle. At least at the beach no one else is wearing it and somehow everyone still looks completely fine. Maybe we should all just stop wearing it.

10. How many free drinks can I get today?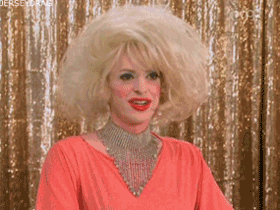 Making friends with the bartender. Winning all the games by the pool. Take advantage of them all.

11. Pool or ocean?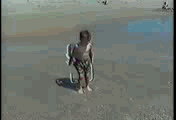 Not every day is a pool day, and not every day is an ocean day. You just have to hope that it's not one of those days where it's neither a pool or ocean day.

12. Should I have tacos for the 4th day in a row?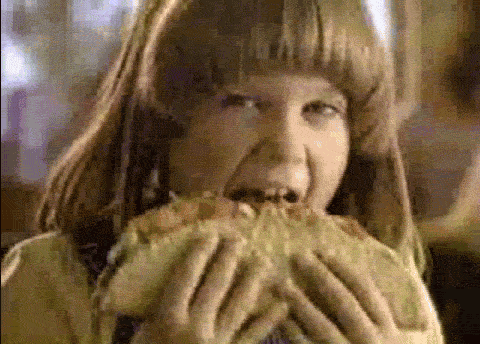 110% believe that you should do that. You worked hard for that bikini body, and I can't think of a better way to celebrate than with tacos.
13. Have I posted too many pictures?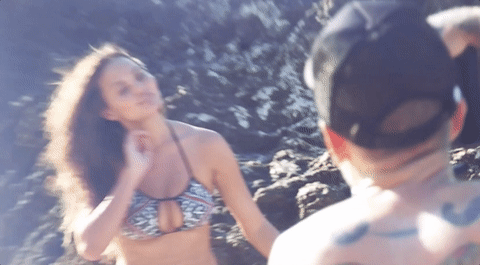 Probably not. If you think you look cute, you should post all the pictures in the world.

14. Will I have to fight this bird for my fry?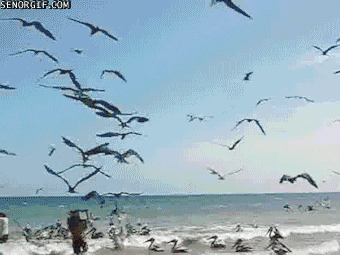 Prepare for battle and hope for the best. Grab your gear and run.

15. Do I have to go home?

... Well, this is sad.