I've always been an avid gamer- ever since the days of Club Penguin and Webkinz. When I first started gaming, I only had a Mac, so I downloaded every single appealing game that could run on its operating system from 2005-2009 (which, unsurprisingly, wasn't a whole lot.) Once I got a PC, however, I started playing a ton of games, Most of which were MMORPGs (Massively Multiplayer Online Role-Playing Games for you non-gamers), such as Wizard 101 and World of Warcraft.
But prior to finding the 'right game,' I dipped my toe in many waters, downloading almost every game given a 3.5-star rating or higher on my version of the Holy Bible at the time: MMOBomb.com. Besides literally killing my laptop from the number of viruses and gigabytes of games it downloaded, my frenzy of game-downloading opened a door that would never be closed: my passion (or what some may have called an obsession) for computer games.
Since I spent the majority of my hermit-like childhood online, I often revisit these online games to reminisce in old memories. So, here is a list of 18 of my favorite childhood computer games:
1. Toontown Online (2003-2013)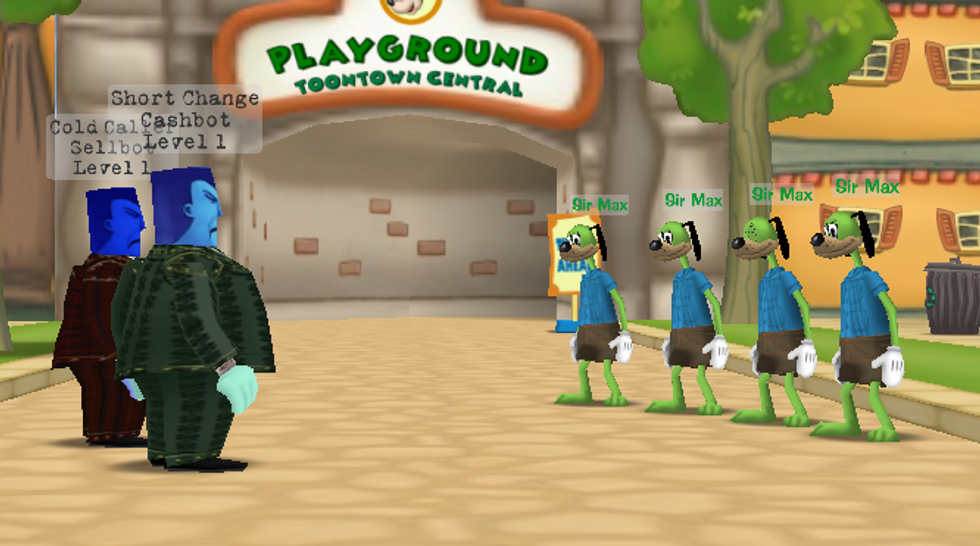 While Disney's Toontown Online no longer exists, it still lives on in my heart. It also was rebooted by some fans, and goes by the name 'Toontown Rewritten.' I can't say how I know- but the reboot version is quite fun as well.
2. The Sims 2 (2004)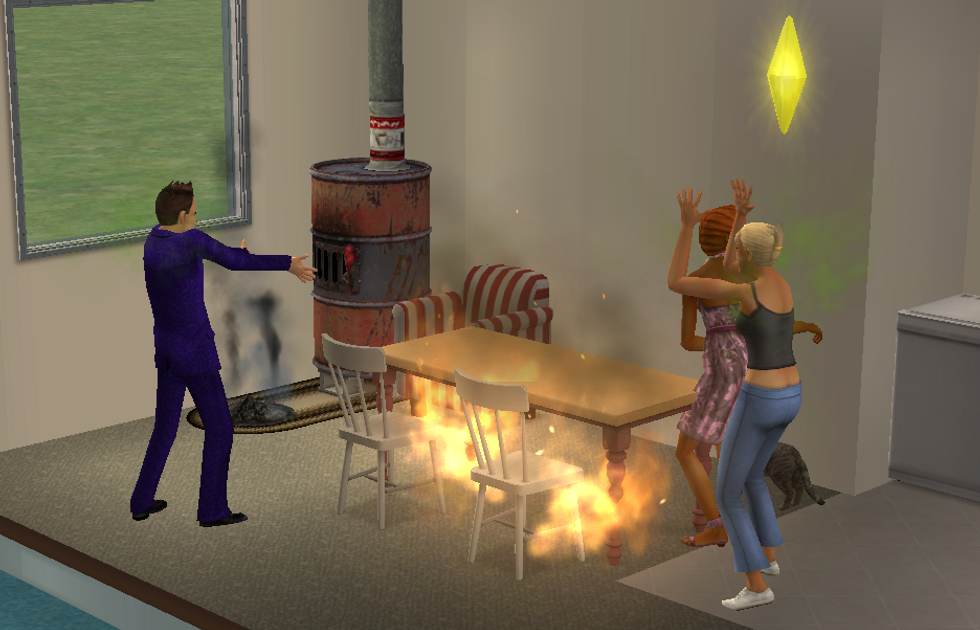 Remember the days where you'd make a pool for your new Sim, only to remove the ladder so they couldn't get out (and would eventually die)? Or when your Sim would decide to cook a turkey dinner but would forget about it and then come back hours later to a fire, would they'd just proceed to scream and point at? If you played Sims, you remember.
3. World of Warcraft (2004)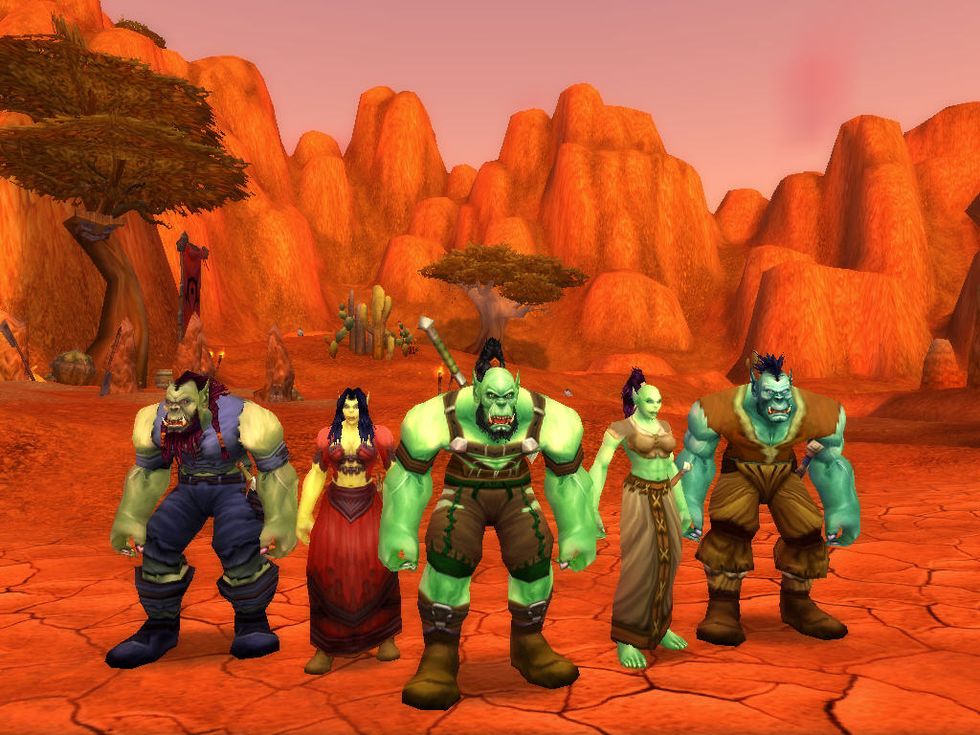 WoW was one of the first "violent" games I played. I remember fourth-grade me downloading it with this mischievous grin across my face because it was rated T (Teen) for 'blood and core, crude humor, mild language, suggestive themes, and use of alcohol and violence.' I thought I was a complete rebel playing this as a 9-year-old. Prior to playing this game, I had just played games like Toontown, where the main 'weapon' were pies that you'd throw at your enemies.
4. Webkinz (2005)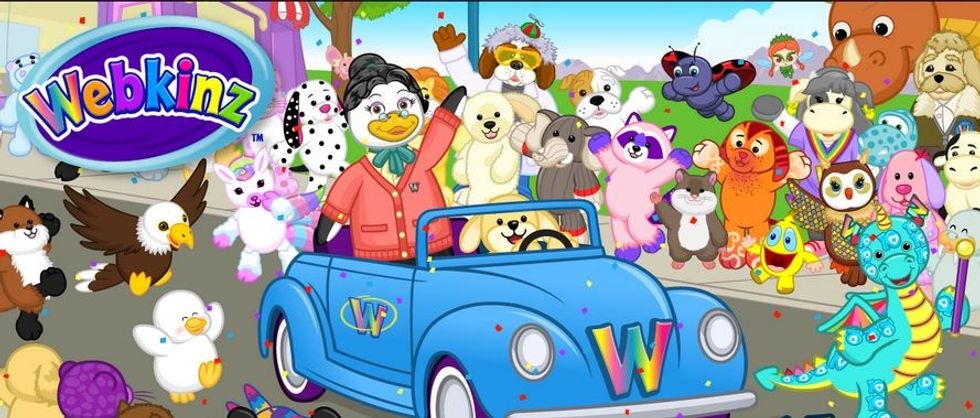 I remember the excitement I'd be overcome with when I got a Webkinz for my birthday or Christmas. Not only did it mean that I would have a brand new cuddle buddy, but it also meant that I'd have my own digital pet to add to my collection of many other ones on Webkinz. A truly bold and creative marketing strategy, Webkinz.
5. Club Penguin (2005-2017)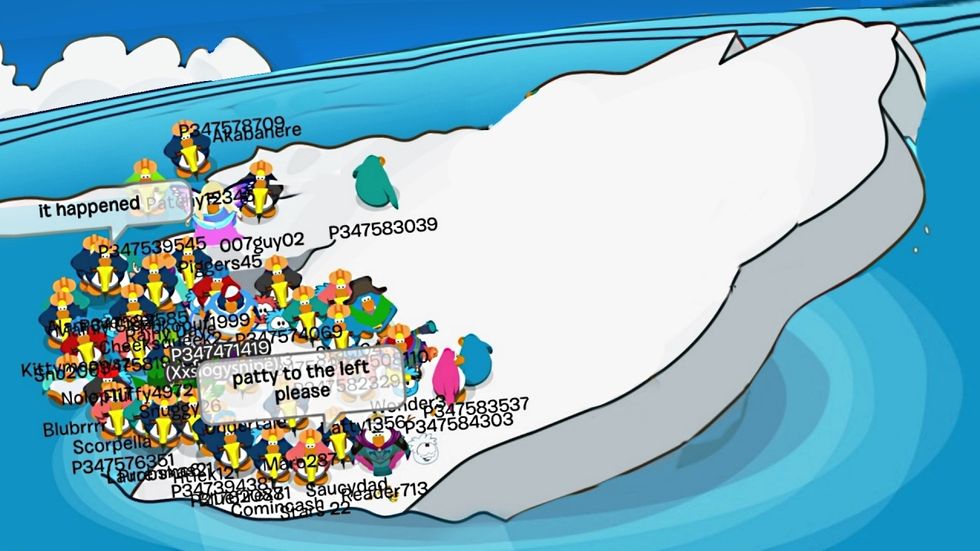 Club Penguin- our favorite childhood game. There are so many memories from this game, but here are some of my favorites: spending hours trying to get into the packed Dance Club to meet the famous "DJ Cadence" and her purple puffle Lolz, getting banned when I was 7 for saying to my classmate (via Penguin): "Hey! It's Emma Reynolds from Oakwood School!", and accidentally killing all of my puffles after a lengthy vacation. While OG Club Penguin has fallen, fans have made reboot versions such as Club Penguin Rewritten and Club Penguin Online. I highly recommend them if you want to get back those fishing and pizza-making minigame skills.
6. Dragon Fable (2006)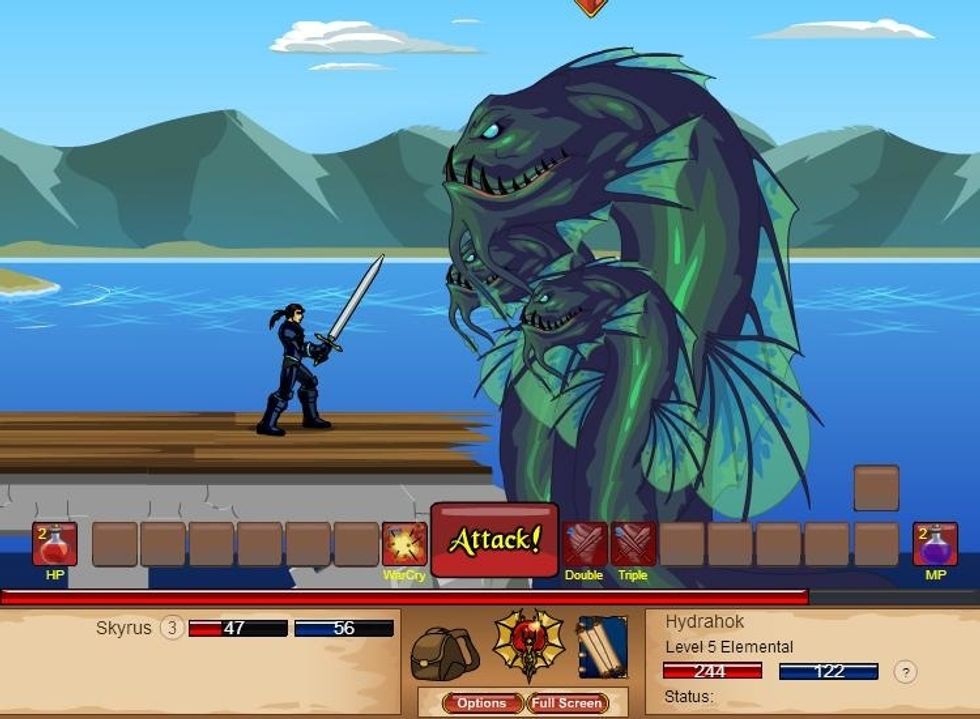 I never got too into Dragon Fable, but I still appreciate it because it was one of the only MMOs that worked on Mac. So thank you, Dragon Fable.
7. Barbie Girls Online (2007-2011)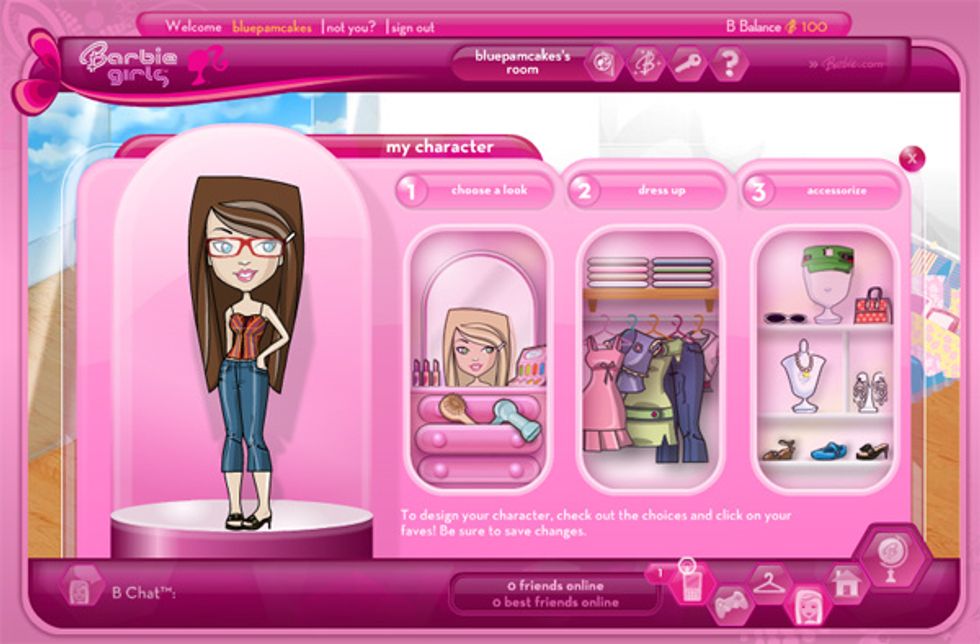 I was never too much of a 'girly-girl' as a kid, but I have to admit that Barbie Girls Online was an absolute thrill. I had this edgy Barbie avatar that I still aspire to look like, and this penthouse apartment that I could only ever afford to one day live in. Dream big, Emma. Dream big.
8. Pirates of the Caribbean Online (2007-2013)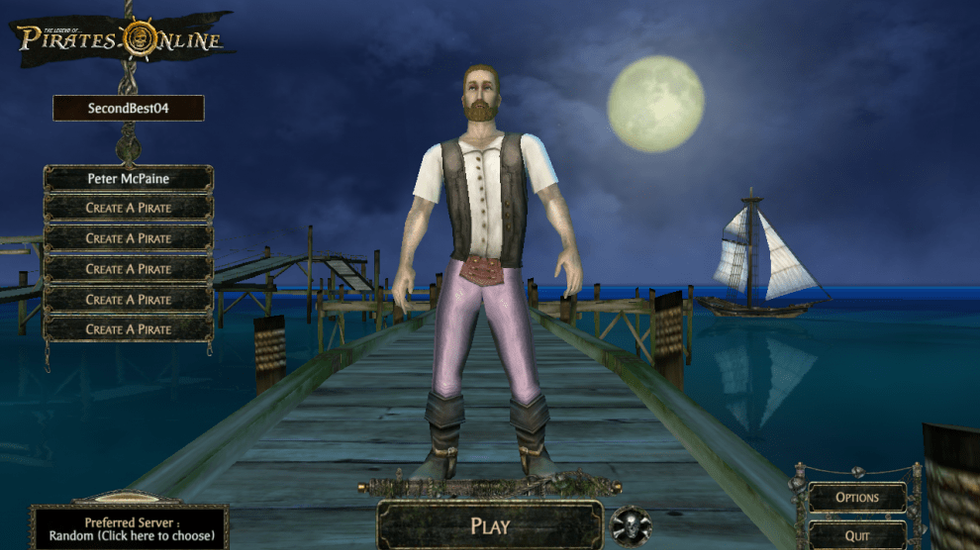 My favorite memory from this game was traversing the open seas and bombarding unsuspecting enemy ships with my giant cannons. Even though the game got shut down, I somewhat am able to relive my old Pirate memories through playing Assassin Creed: Black Flag, which has an eerily similar sailing system. (I see you Ubisoft...)
9. Poptropica (2007)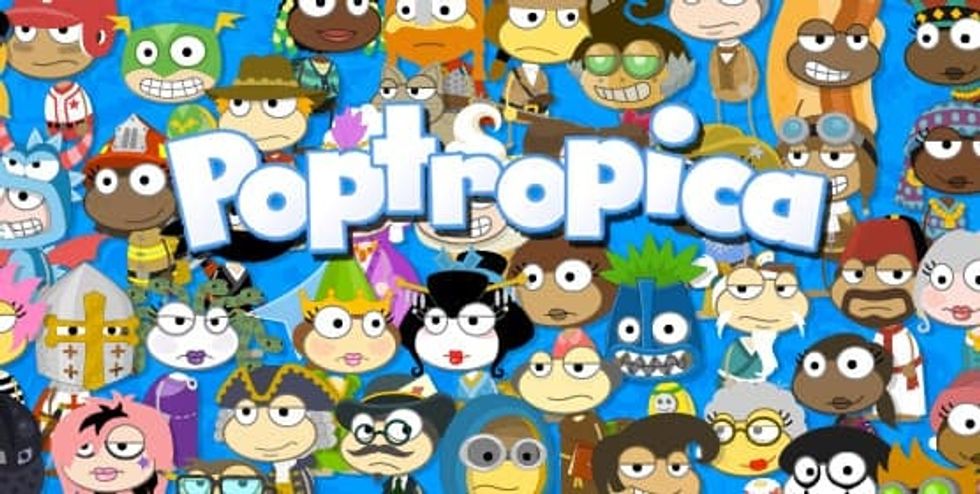 This game always kind of creeped me out, cause the characters somewhat resembled bobbleheads. And bobbleheads are just down-right disturbing to look at. But it was still a fun, Mac-friendly and educational game!
10. Fantage (2008-2018)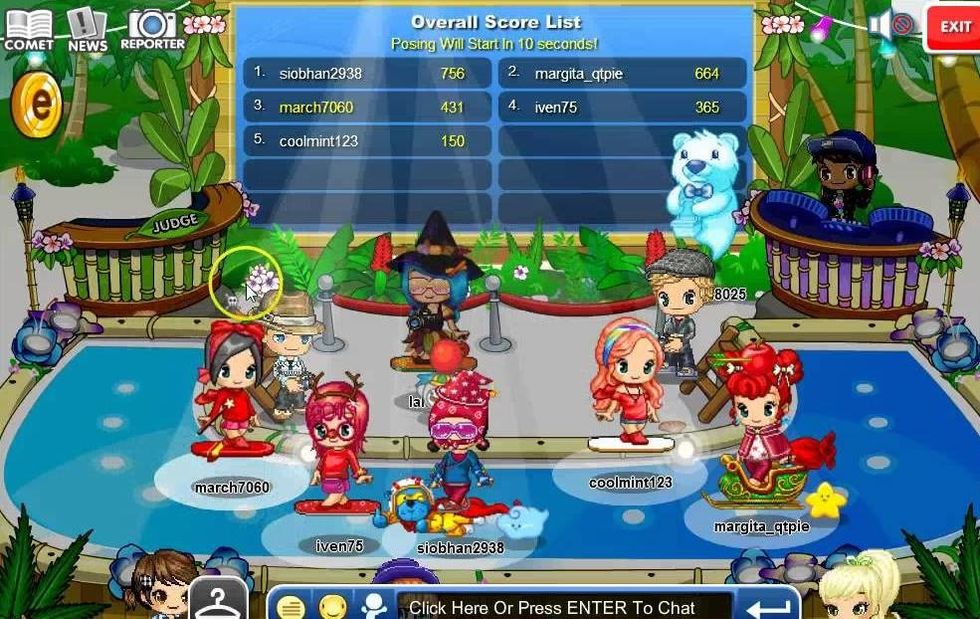 Fantage was the game that I began making YouTube videos on. (I hope no one ever finds those.) I'd make video tutorials on how to get certain clothing items, or tricks on how to play a game, or just me blabbering on my character to strangers, flexing that "I'm filming a YouTube video right now!" The simpler times in life.
11. AdventureQuest Worlds (2008)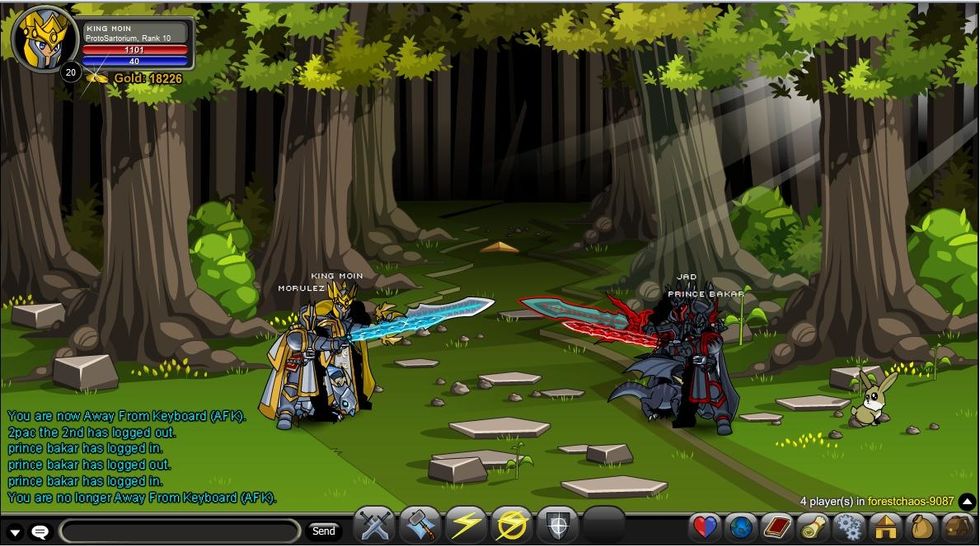 AdventureQuest Worlds was the upgraded, more successful relative of Dragon Fable, and also has a place in my heart because it, too, was able to run on a Mac.
12. Wizard 101 (2008)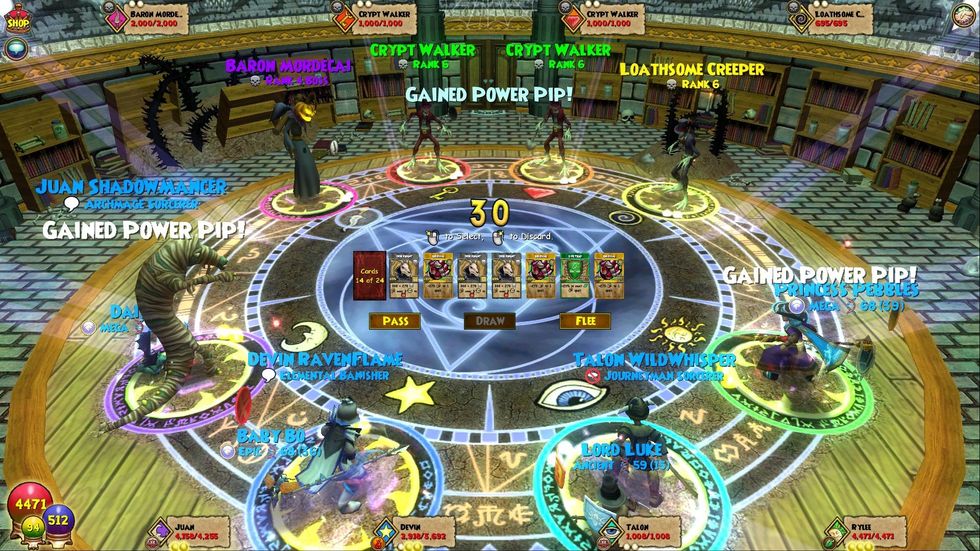 Wizard 101 is one of my favorites. It was a game that I fell victim to via advertising (and was just the beginning to my marketing vulnerability.) Wizard 101 was the reason my parents eventually bought a "family" PC after I begged them for months. Notice the quotations.
I actually first played Wizard 101 in the beautiful city of Paris, where my parents made the mistake of renting an Air BnB that had a PC (for their guests to use to check email and Facebook.) But what did I do? I downloaded Wizard 101 the moment I laid my eyes on the beaut. My obsession only grew from there. As I was traversing the streets of Paris while eating a gourmet baguette, all I could think about was how I'd come home and be able to play on my Adept Pyromancer, Roslyn Rose. Wow.
13. Pixie Hollow (2008-2013)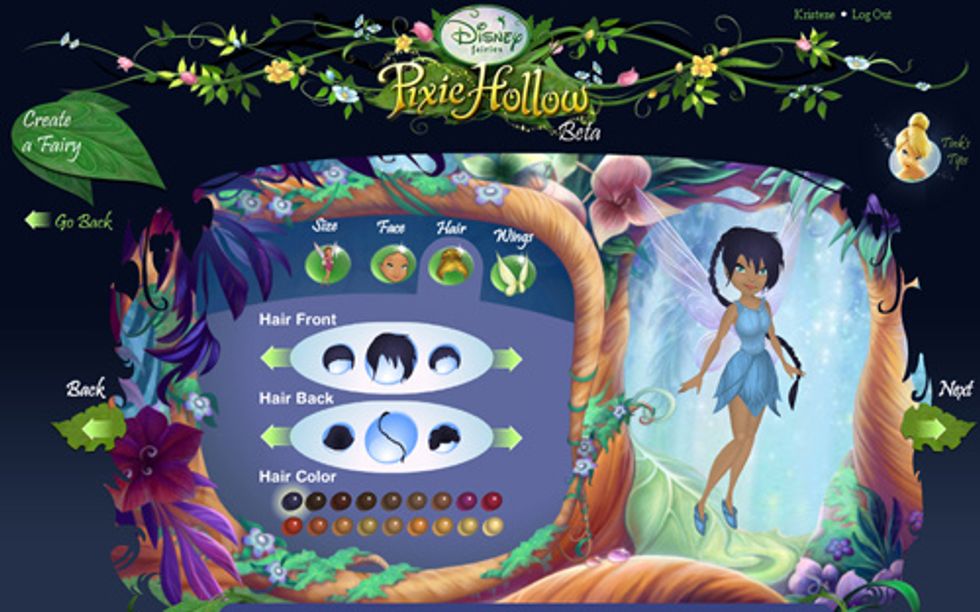 I never got too into Pixie Hollow, but I just loved the fact I was able to make an in-game fairy. For those who don't know, I had a huge obsession with fairies as a kid, so much so that I wanted to be a fairy when I grew up. I'd have dreams (and still do) where I'd be able to flap my arms and just fly away into the sky.
14. Fusion Fall (2009-2013)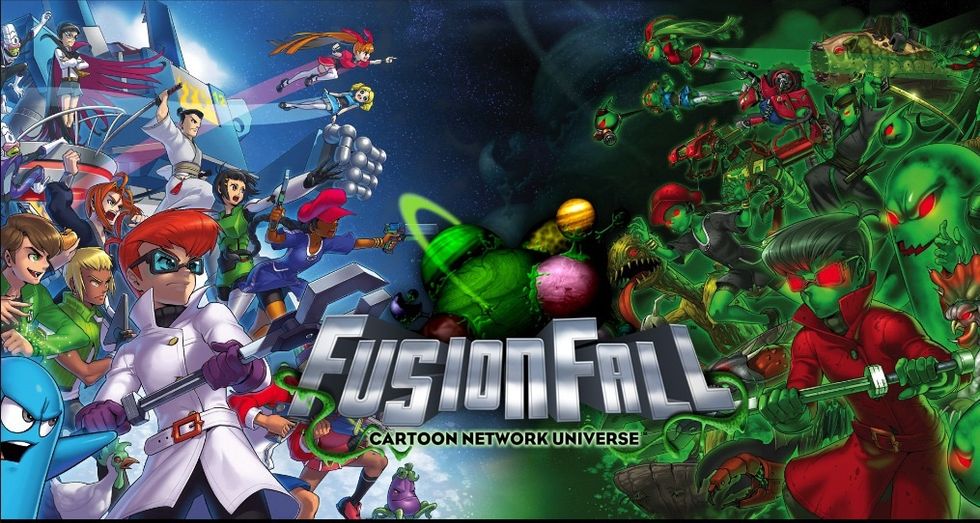 Fusion Fall was, in my opinion, a very under-rated game. The leveling process was way too slow, but I loved how they integrated our favorite Cartoon Network characters into the game. I remember every time I fought a boss in the game (they were evil versions of the TV characters,) I'd get way too into it: my heart would race, hands would get clammy, and I'd throw a fit if I died in-game. It's fair to say that the game was a bit too captivating for 9-year-old me.
15.  Ether Saga (2009-2016)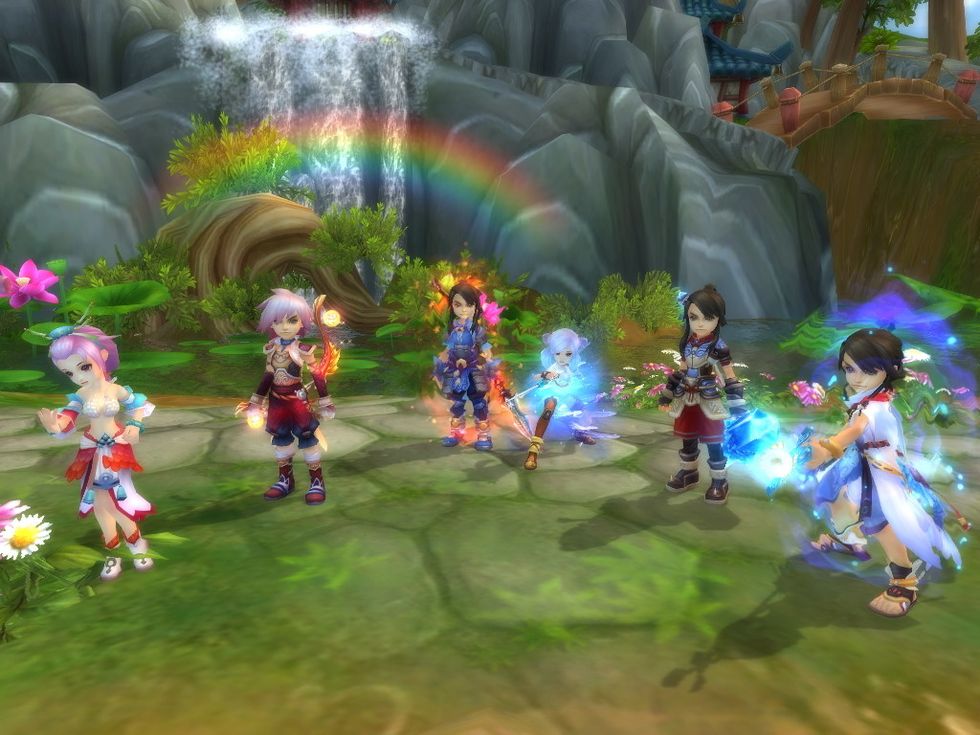 If you've heard of, or better yet played, this game, please be my best friend. This game was the first game I was cyberbullied on! Good times. No, but real talk, this game was the transition into my temporary "Otaku" stage of life, and I wouldn't be the woman I am today without it. The game was created by a Japanese company and had a very cartoonish/Anime look to it. After playing this game, for the next few years, I only sought out games with similar aesthetics.
16. Eden Eternal (2010)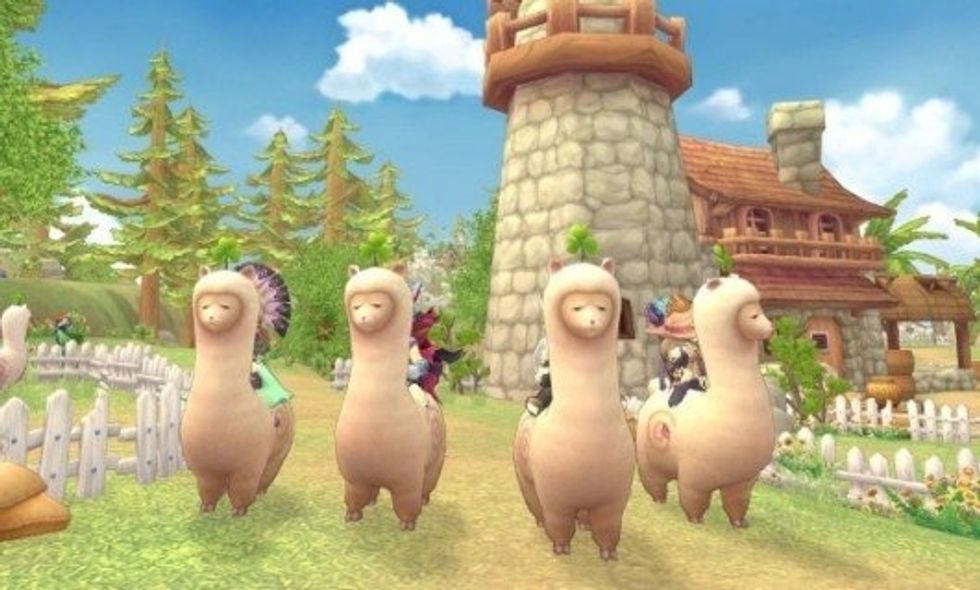 This game was one of the redeeming ones I discovered from my search for a "good Anime MMORPG." (That was my top Google search from 2009-2014.) I actually formed some solid friends from this game (I promise they're not pedophiles mom!) and found a community on the game when I didn't feel like I exactly fit anywhere offline. I do realize how sad this sounds, but I'm grateful for this experience, for making these online friends gave me the confidence to break out of my social-anxiety and make some friends in the real world.
17. Honorary Mention #1: RuneScape (2001)
I didn't play RuneScape enough to properly say that I played it, however, I do believe it deserves an honorary mention, as it was a part of so many of my friends' childhoods (and still is for some as well.)
18. Honorary Mention #2: MapleStory (2003)
I didn't include MapleStory on the list because I didn't actually start playing the game until a few years ago. So, I can't say that it truly "impacted my childhood." While I didn't play MapleStory pre-Big Bang (AKA before it underwent a huge update), I know many people who did, and how many childhood memories were formed on there.
I congratulate you for making it to the end! Thanks for reliving my childhood with me~