If you are thinking the freshman 15 is a myth, I'm here to tell let you know that it is very real and you cannot avoid it. A combination of a crazy schedule, hanging out with friends (which ALWAYS includes going out to eat), and stress really adds to it. Throughout my freshman year, it took me a while to find my favorite foods but I finally did it. The following is a list of my favorite Baton Rouge freshman eats.
1. Brewbachers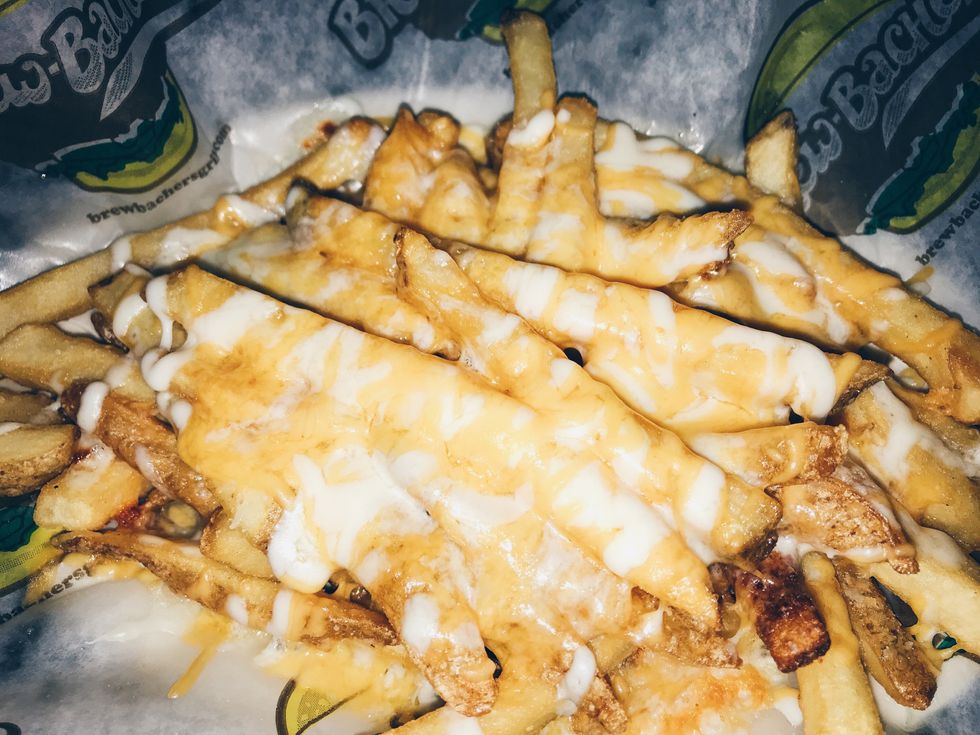 A small order of cheese fries at Brewbachers. Photo credit: Avery Bracken
Luckily, there are four Baton Rouge locations of this lovely restaurant. Brewbachers has the reputation of one of the best burgers in Baton Rouge. Personally, I will be found swooning over the cheese fries. Every fry is perfectly smothered in cheese; it's honestly a life-changing experience. A lot of their orders are take out, so don't be afraid to call in for a night in.
2. BJ's Restaurants and Brewhouse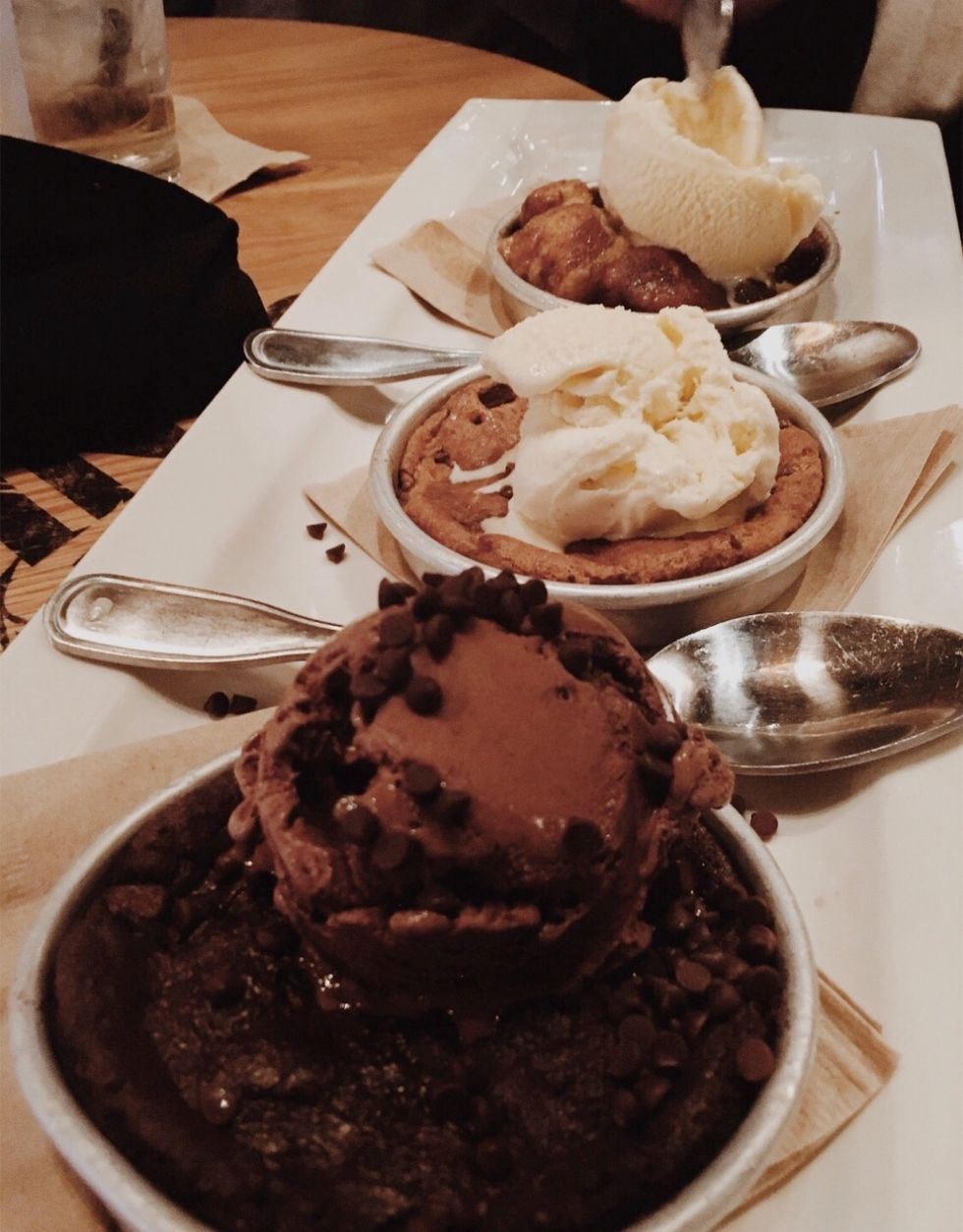 Pizookie trio of the triple chocolate, chocolate chip, and monkey bread flavors.Photo credit: Avery Bracken
To be honest, I have never been to BJ's for a full meal, it's all about the dessert! In case you haven't heard, they have the most amazing pizookies. A pizookie is a cookie in the style of pizza. BJ's has many different variations of cookies, such as monkey bread, gluten-free, and classics like chocolate chip. They also have specials where you can split two flavors in one pan, order mini pizookies, or my personal favorite, three mini pizookies. This way you can try a lot of the different kinds.
3. The Big Cheezy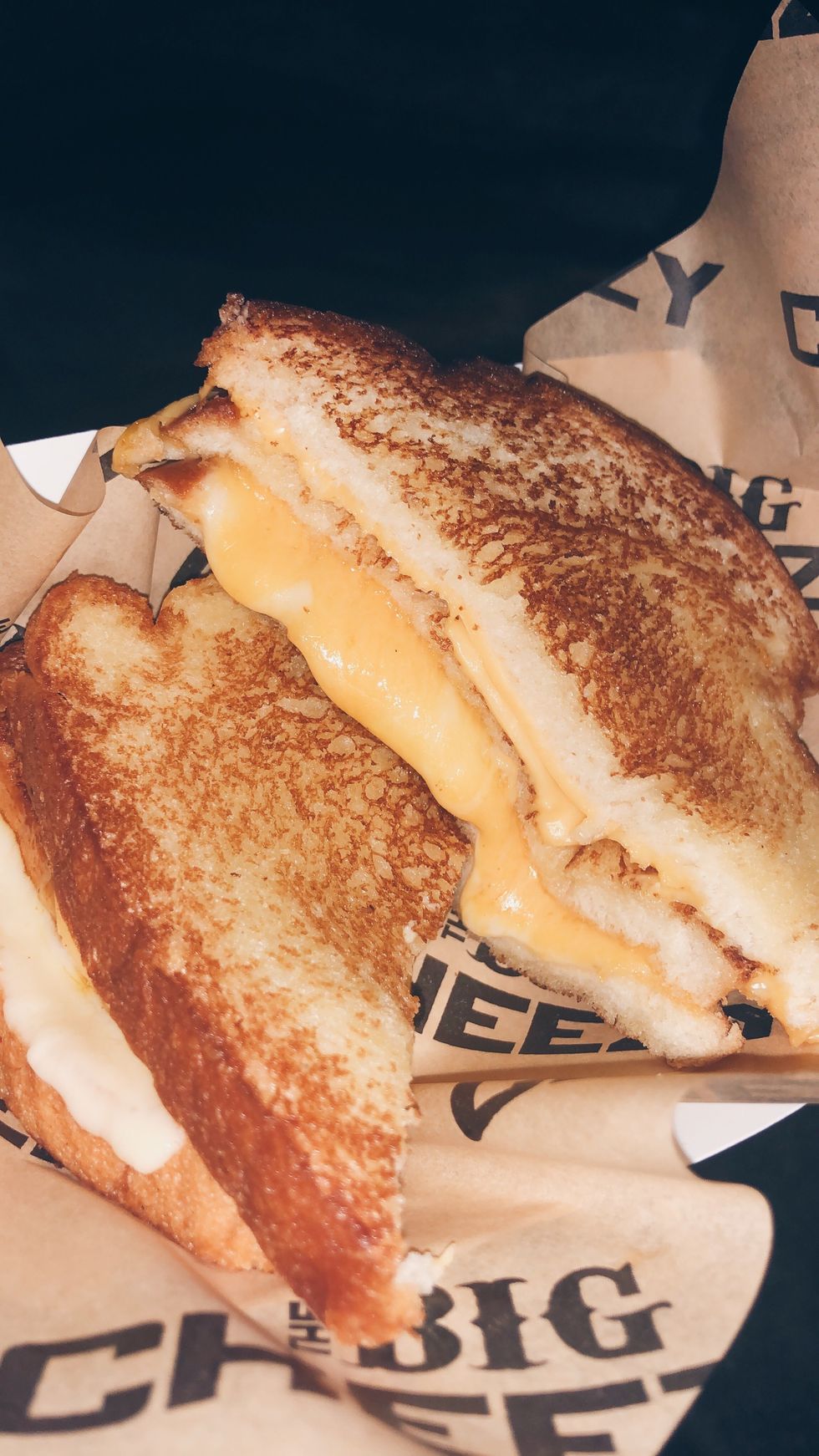 The original grilled cheese. Photo credit: Avery Bracken
The Big Cheezy food truck has been the biggest blessing to my freshman year. It is conveniently placed in the parking lot of Tigerland, the perfect spot to finish off your night out. Their Cajun crawfish mac and cheese won first place at the Baton Rouge Soul Food Fest. But my weakness is the original grilled cheese sandwich. I would suggest following their Instagram (@bigcheezybr) to see their hours.
4. Coffee Call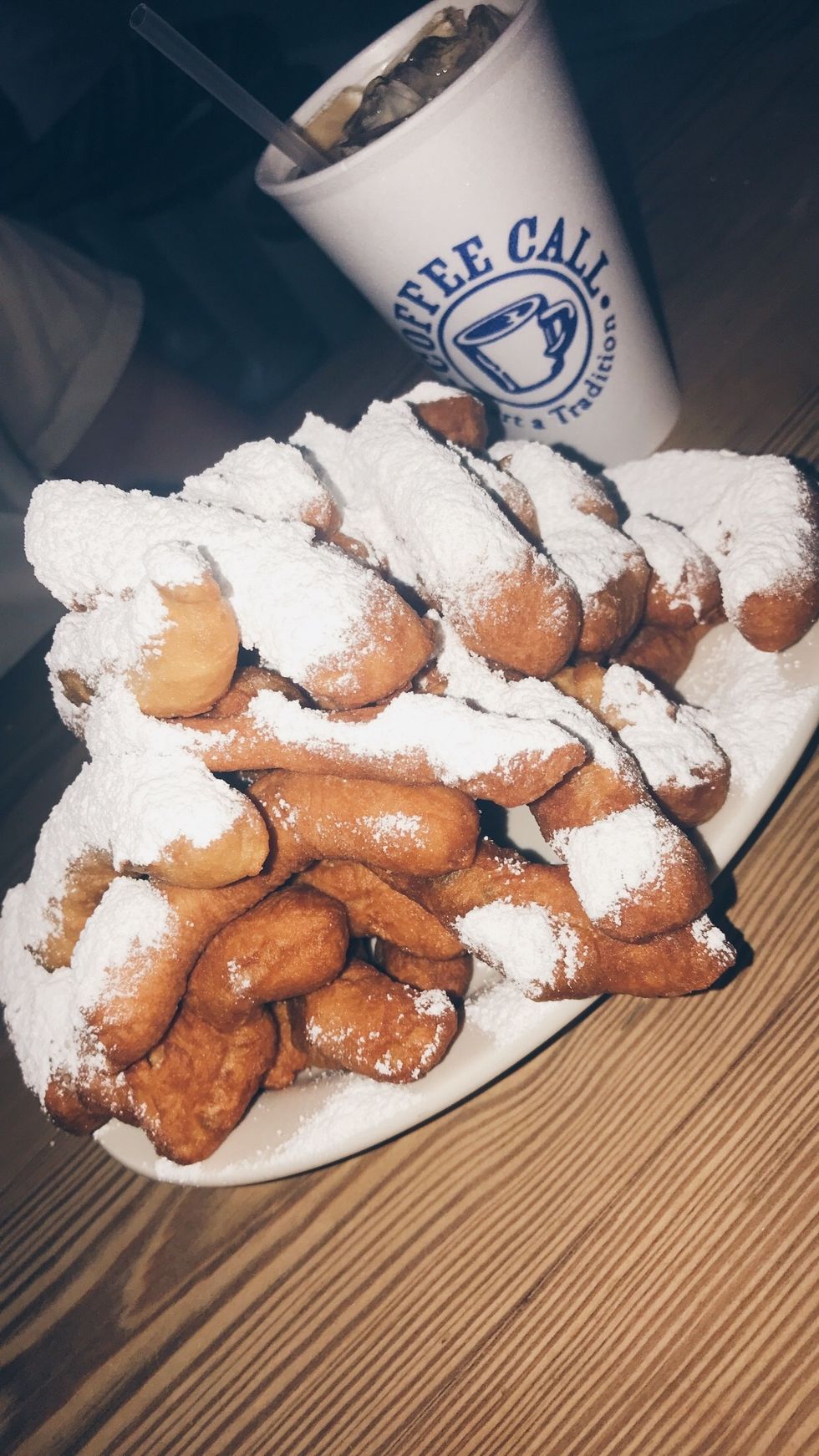 A large order of the beignet fingers. Photo credit: Delanie McDonald
Coffee Call is a cute coffee and beignet shop that is about 10 minutes away from LSU's campus. It actually stays open until 2:00 a.m. during the week and 24 hours on the weekends, which is perfect for those late-night cravings. This is a great place for a chill night with a couple of friends to get some light homework done. If you go late at night, the restaurant stays pretty quiet so you can get a lot done. They also serve po'boys, soups, and other lunch specials from 11:00 a.m. - 2:00 p.m.
5. Louie's Café
An order of the pecan pancakes.Photo credit: Delanie McDonald
Walking into Louie's it has a '50s diner vibe and you are greeted with the smell of bacon and burgers. Louie's has been in Baton Rouge since 1941. So, it has been an LSU tradition for many, many years. This place serves breakfast 24/7 and takes tiger cash, what more can you ask for?
6. Fat Cow Burgers and Salads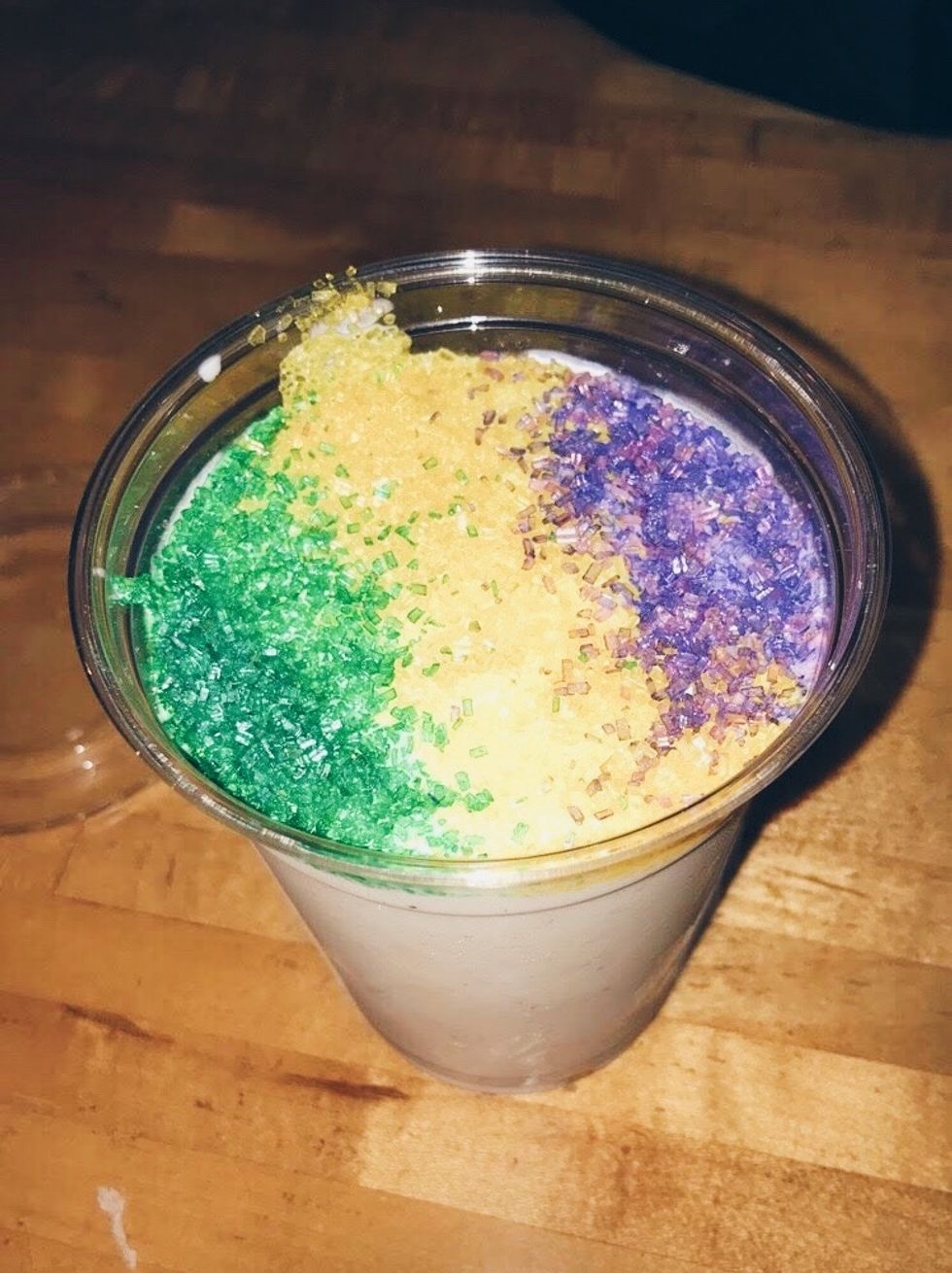 The Mardi Gras milkshake.Photo credit: Samantha Lanham
Don't get it confused, even though salad is in their name, their milkshakes are a must when going to Fat Cow. Especially with the hot weather in Baton Rouge, these milkshakes are the perfect way to cool down your afternoon. They have classics like chocolate and vanilla, fun flavors like pralines and cream and bananas foster, and they have seasonal flavors. My personal favorite is their king cake milkshake during Mardi Gras.

7. Pluckers Wing Bar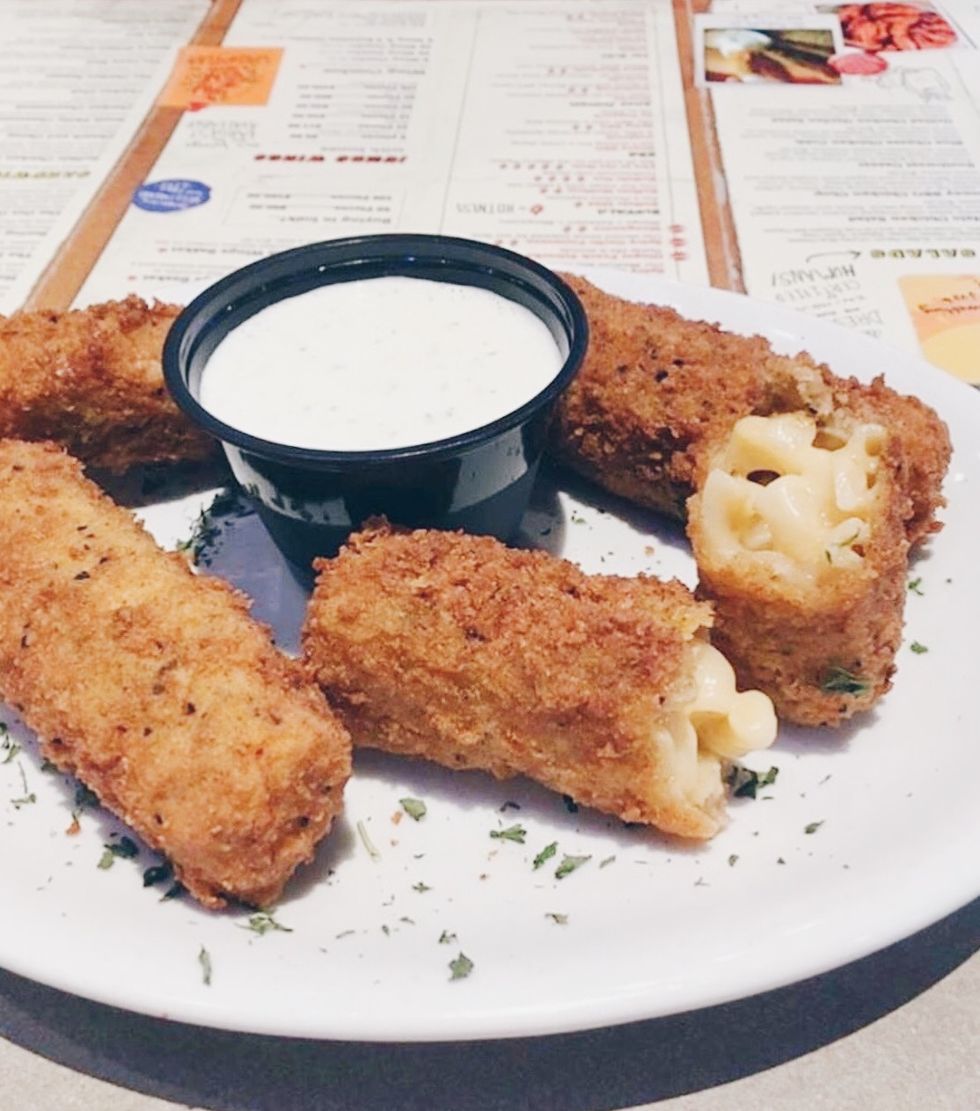 An order of the holy mac. Photo credit: Avery Bracken
Pluckers is always a must after a night out in Tigerland. If you haven't had their holy mac or frachos, you should definitely go as soon as possible. Holy mac is sticks or fried macaroni and cheese. Yes, it sounds super unhealthy, but trust me, you need this in your life. Frachos is nachos, but they replaced the tortilla chips with fries. This restaurant is also open until 2:00 am, so you can get your fried cravings late at night.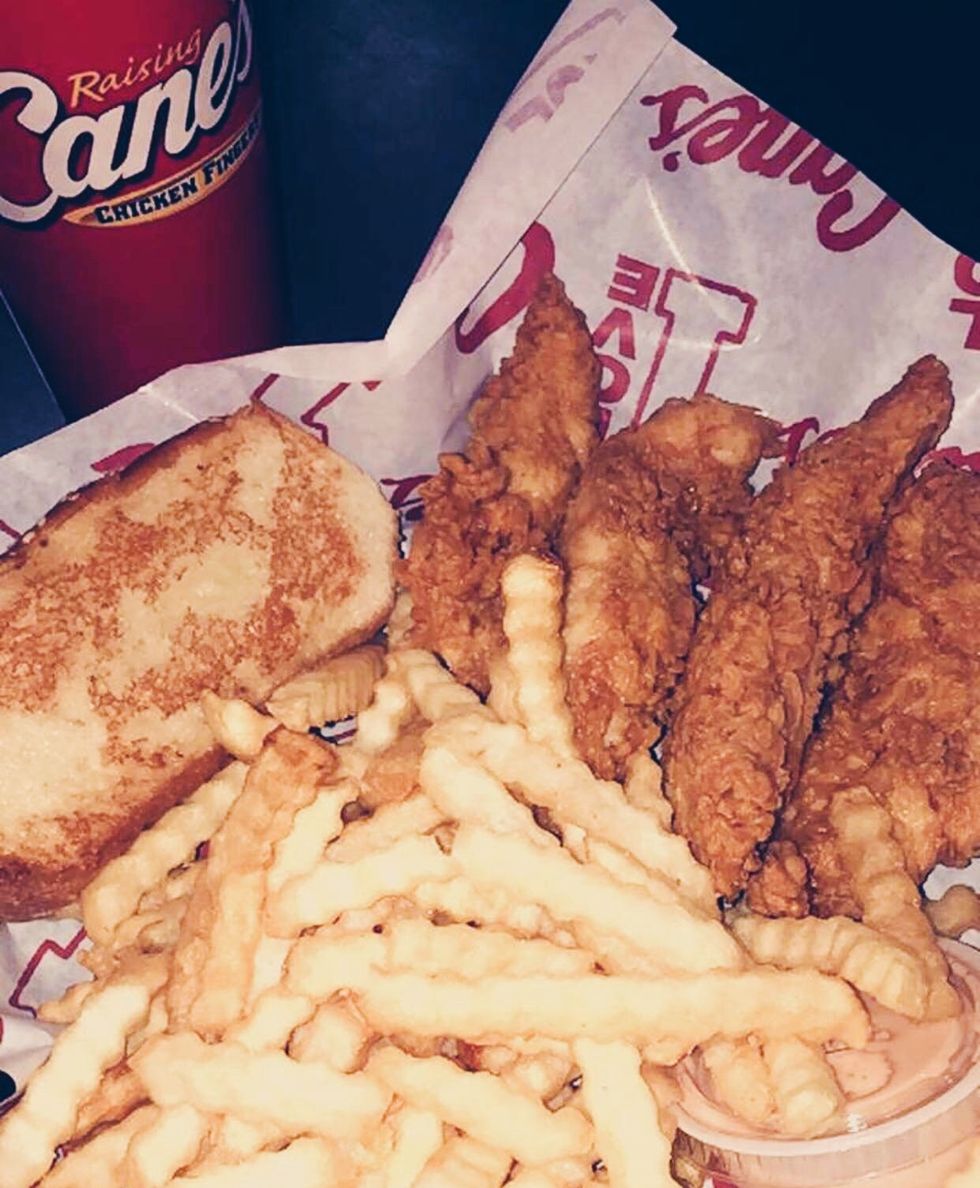 The box combo. Photo credit: Samantha Russell
Making a stop at the original Raising Canes is a must in Baton Rouge. The chicken dinners are incomparable to any fast food around campus! Adding the canes sauce (which is also great on crawfish) just puts the icing on the cake.