In 2016, I visited Dodger Stadium for the first time because my mom, who has been a fan forever, had never been there before. At the time I was so not interested in going, but I went because I knew how happy she was going to be when we got there. We sat in the right-field pavilion, which had all you can eat hot dogs and nachos, enjoyed the game, and saw the Dodgers win on a walk-off home run. Well, that moment is when I fell in love with the game of baseball, and more specifically, Dodger baseball.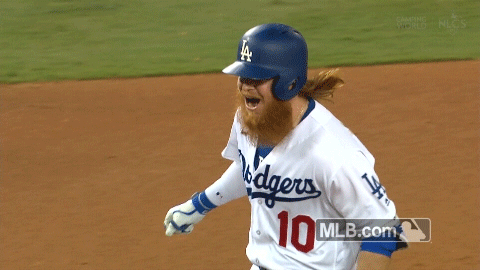 This past July, something pretty cool happened while my mom and I were in Atlanta for the Dodger vs. Braves games.
I am going to give some background information first though. The Braves are the only team that sells batting practice tickets. When my mom and I looked to see how much they cost, we found out that they were sold out, and am I so happy they were sold out. The day of the second game of the series, we decided to go to lunch in Atlanta. While sitting there, I looked at my mom and said, "Dave Roberts just walked in." She was very persistent on going inside and asking for an autograph, but I begged her not to because I did not want to bother him. But she won the fight and went to talk to him.
She came back to our table and said, "He said to bring you over, and we can get a picture." As I walked timidly over to his table, we took pictures, bonded over our love for Chris Taylor (that is a whole different story for a whole different time), and got an autograph. Well, he said, "Write your names down, and you can be my guests at batting practice." 'Holy Wow' was all I could think because I could not say anything but thank you.
Fast forward to when it was time to pick up our tickets. We asked someone where we could find them and they told us they would probably be in the Friends and Family pick-up. Low and behold they were there and we went on our merry little way into batting practice. When the Dodgers took the field, Roberts looked like he was looking in the crowd for someone. Spoiler Alert: he was looking for us. He treated my mom and I like queens, and I will never be able to thank him enough for everything he did for us.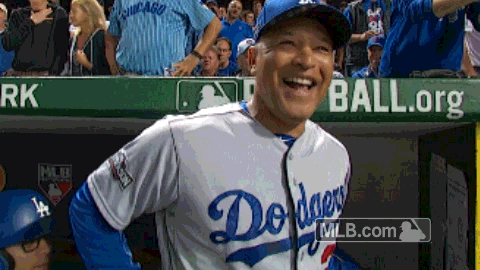 But here is how Dodger baseball has helped me through life. I have always been one to hide what I am feeling. I really do not like talking about things that I am going through, so to have a distraction like baseball games helped me a lot. It is my outlet, just like some people like to paint or go on runs, I like to sit down and get completely invested in a baseball game, and that is okay. It is a good way to get the anger out, and a good way to celebrate victories. It has made me feel special.
The connections I have made just because of Dodger baseball are amazing; I mean I kind of personally know the manager now, right? Being a woman in the Athletic Training major, I feel that is a major accomplishment that I have already made connections with people in professional sports. I am just one step ahead of everyone else. So, do not be afraid to get completely obsessed with something because you never know what will come out of it.