When I watch baseball, there is nothing I want to see less than a pitcher's duel. Sure I want my pitcher to throw cheddar, but on offense, I want monster dongs flying over the wall.
Baseball was at its peak when players were cheating. Nothing was better for the sport than Mark McGwire and Sammy Sosa chasing home runs while posing for photos in togas, juiced out of their minds. Chicks aren't the only ones that dig the long ball, it's all fans.
This steroid era revitalized baseball's popularity and the only thing that brought it down was the witch hunt to try and catch people cheating. The power hitters from that era have inspired the players of today to want to hit home runs, causing home run numbers to be on the rise again. This is great for the fans, but how much greater home run totals be if players could cheat?
I want to see Giancarlo Stanton stand in the on-deck circle, inject himself with a horse tranquilizer, and then blast a dinger from the Bronx to the moon. I want players to flex like the hulk and have their sleeves rip off. I want steroids in baseball.
Who do steroids hurt besides the player, his family, players who don't use them, and the integrity of the game? It sure doesn't hurt selfish fans like me. This would be a beneficial change to the game that would attract more fans.
In fact, while we are changing rules, why can't the players fight like in hockey? The Yankees and Red Sox had a fight a couple of weeks ago and it was the most alive I've felt during a regular season game in years.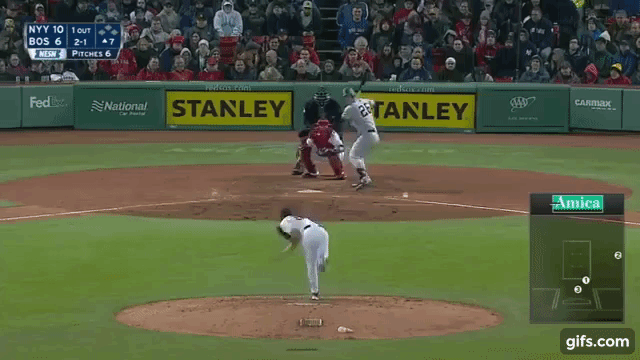 Look at Tyler Austin charge the mound! We shouldn't be ejecting him; we should be rewarding him! The rivalry is back! At least do what hockey does and put him in the penalty box for an inning. We can make a bullpen prison in the outfield.

I know that you are thinking, these ideas are really stupid, but can you think of anything more fun? Imagine if one inning after that fight, "Hate Me Now" by Nas blared over the stadium speakers as Tyler Austin gets released from bullpen prison. The Fenway fans are booing and Austin steps up to the plate and blasts one over the monster because he is jacked up on roids. That is what I call fun.
As a Yankees fan, I guess I don't need them to make these changes now. Stanton, Judge, and Sanchez will mess up your life without steroids. I just want baseball to be more entertaining outside of October. Steroids and fighting do the trick. Either way, I will always love America's pastime and when this year ends, you can kiss my 28th ring.