We've all been there. Walking through campus and you're caught off guard. You see your ex-fling (insert generic name here) who you either broke it off with (good for you #BossAssBitch) or broke your heart quicker than you can say venti iced mocha. But, you want to avoid this pointless encounter as much as possible, yes, I get it.
I am also wanting to avoid someone at ALL costs. Even if it means wandering into a random classroom full of students just so I don't have to fake the, "I want to be nice but I literally hate you" kind of smile, you know?
Thankfully, I haven't seen him yet and I am here to help YOU out if you aren't as lucky as me #SucksToSuck. Here are ways to quickly dodge their DMs or things to do when you see their damn face:
1. Always buy a venti/large (insert confusing asf beverage).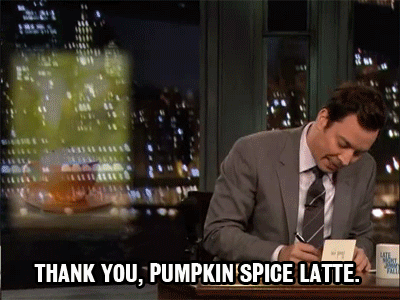 When walking to the other side of campus, you can hide your beautiful face from them behind an expensive yet tasty barrier.
2. Carry your binder in your hand, ALWAYS. 
Like with the drink, this is a shield that you can sneak past them with without it looking too out of the ordinary.
3. Block their ass.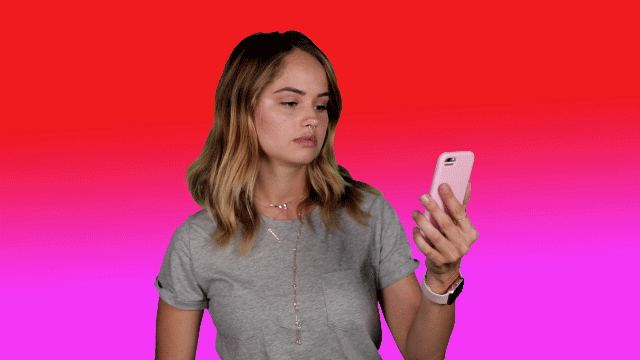 It's okay, I just realized this was a huge step in getting them off of your mind and keeping them out of my DMs. If you haven't already, I don't know if you want them completely out of your life, am I right? Make sure they cannot stalk you on Snap maps. I know it's spooky season, but that's a #CreepyMove.
4. Buddy system. 
I'm not saying carry your BFF around with you 24/7 because they have a life outside of yours #Shocking. I just mean if you know you're going somewhere where you may encounter this person, bring someone with you to help distract you if their eyes wander across the room to you.
5. Pretend you don't know them.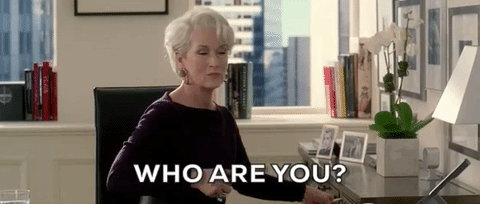 Giphy
Okay, this is incredibly awkward and a long shot that you'll do this, but if things get super tricky, just say "do I know you?" I mean, if you REALLY do not want to engage in any conversation, just walk away and pretend you didn't see them.
6. Wear headphones.
So, your buddy has abandoned, now what? Pull out the headphones, my friend. Pump some T-Swift or Kendrick and walk straight past them.
7. USE THE FALL TREES... FOR THE LOVE OF GOD.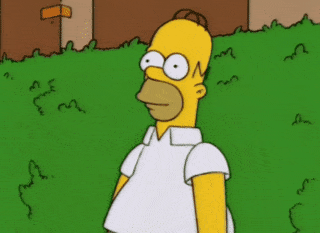 Although cuffing season may send you into an "ugh" mood, that doesn't mean it doesn't have perks to hide behind. Yes, the cutie from math class may see you jump behind a tree to avoid someone. But who cares? At least you won't have to see your dreaded ex.
8. Drop your SH!T. 
When in doubt, drop everything in your hand (apart from that bloody expensive almond milk latte). This will make it easier to look down and pretend you haven't just seen their annoying face.
9. Call your mum.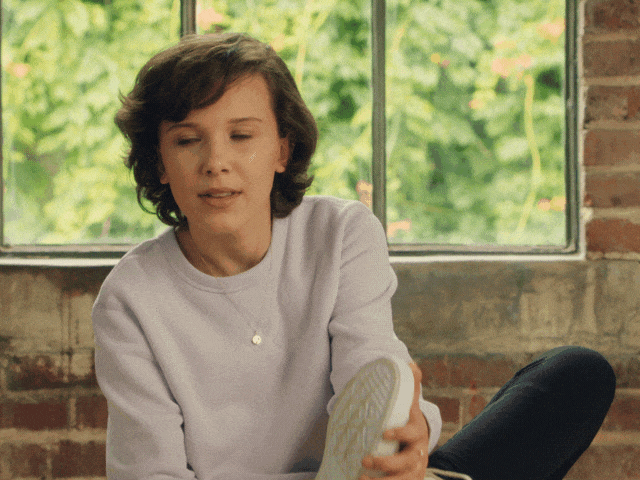 When in doubt, call ANYONE and start talking about how Chad from Sigma Kappa is the love of your life (maybe let your mum know Chad isn't real after the phone call).
10. Wear an overly large sweater and baseball cap. 
You can hide everything about you and pull the hat right down to your chin if need be.
11. When in doubt, RUN, my friend. Just RUN.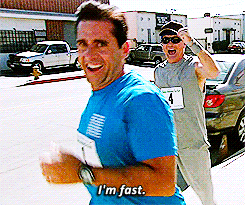 Giphy
Sometimes the only way to get out of an uncomfortable situation is to make it worse and run away. You know, the kind of run if you would do if you saw Pennywise with his scary ass red balloon running towards you.
So, if you do run into that ex-fling without a go-to plan, I think you need to pluck up the courage and tell them how you feel. Just kidding, get TF out of there...