On June 20th, Jared Padalecki went live on Facebook to announce a new variation on the "Always Keep Fighting" campaign. This variation on the AKF campaign is called "I Am Enough." Padalecki, one of the main actors of the CW show "Supernatural," created the "Always Keep Fighting" campaign in March 2015. If you want to learn more about the "Always Keep Fighting" campaign, I wrote an article about this campaign. Since the release of the "Always Keep Fighting" campaign there have been three variations of the campaign. "Love Yourself First," "You Are Not Alone," and "I Am Enough" are the three variations of the AKF campaign.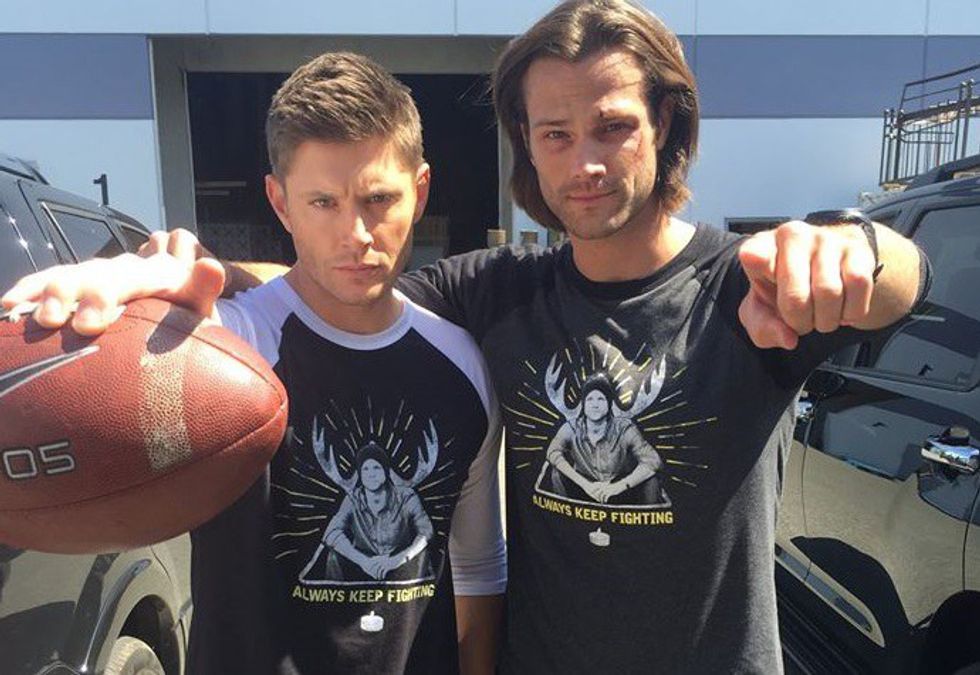 "I Am Enough" is the message Padalecki wants to share with fans and others with mental illnesses. Padalecki knows that fighting depression and yourself every day is a hard feat. His message of "Love Yourself First" was helpful to those with mental illnesses who do not love themselves either at all, or very little. Padalecki paired the "Love Yourself First" message with the "I Am Enough" message. Padalecki knows that sometimes we believe that we are not enough and the importance of reminding ourselves that we are. Some of the proceeds of this campaign will be sent to support the Orlando victims and their families.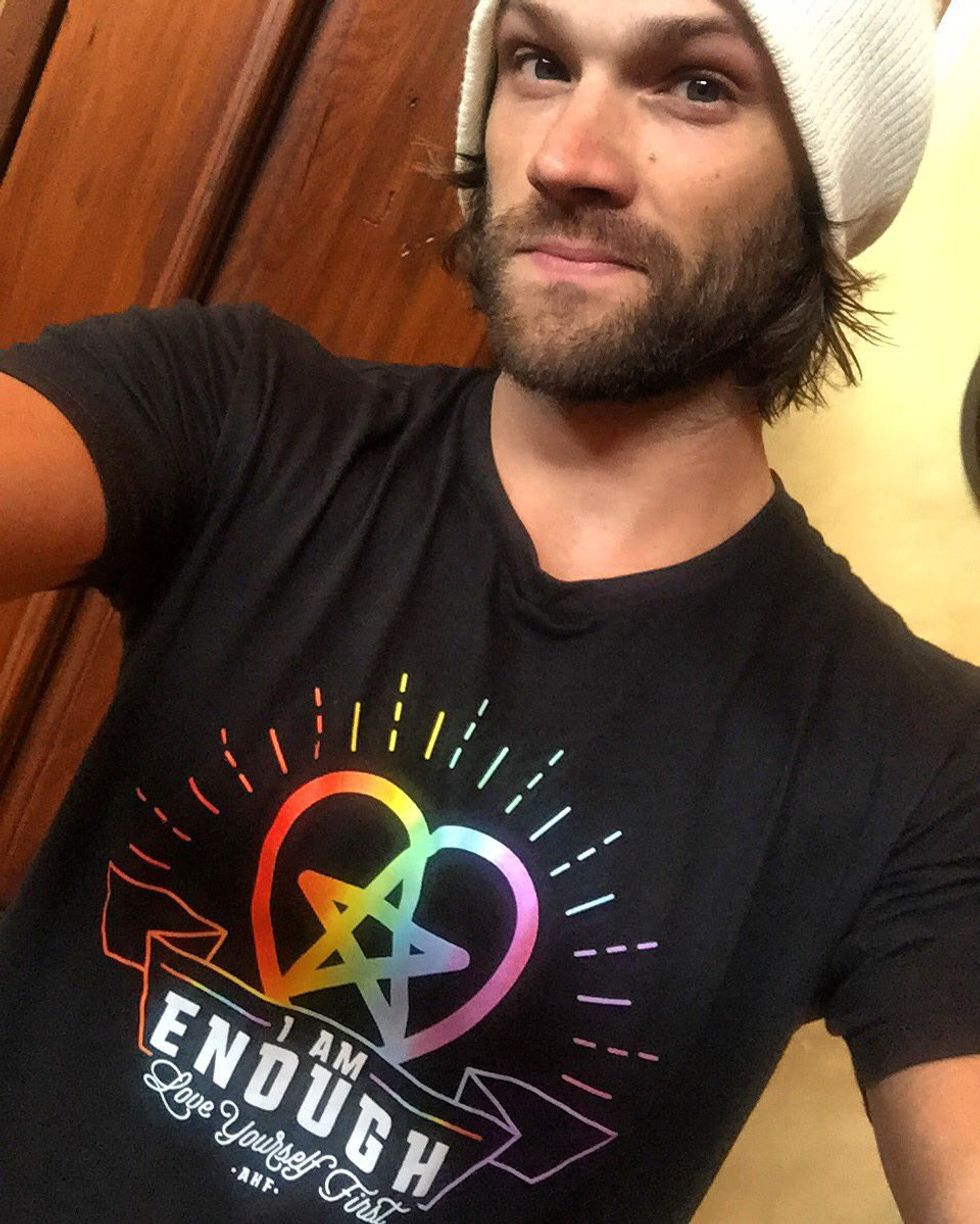 The message "You Are Not Alone" was shared by Jensen Ackles and Misha Collins. Ackles and Collins are "Supernatura"l costars of Padalecki. To my knowledge, neither Ackles or Collins suffer from depression. The "You Are Not Alone" message showed a few cute videos of Ackle and Collins showing that they aren't alone. You can find those videos on Jensen Ackles Facebook page. The "You Are Not Alone" campaign is to let people know that no matter what you are going through "You Are Not Alone."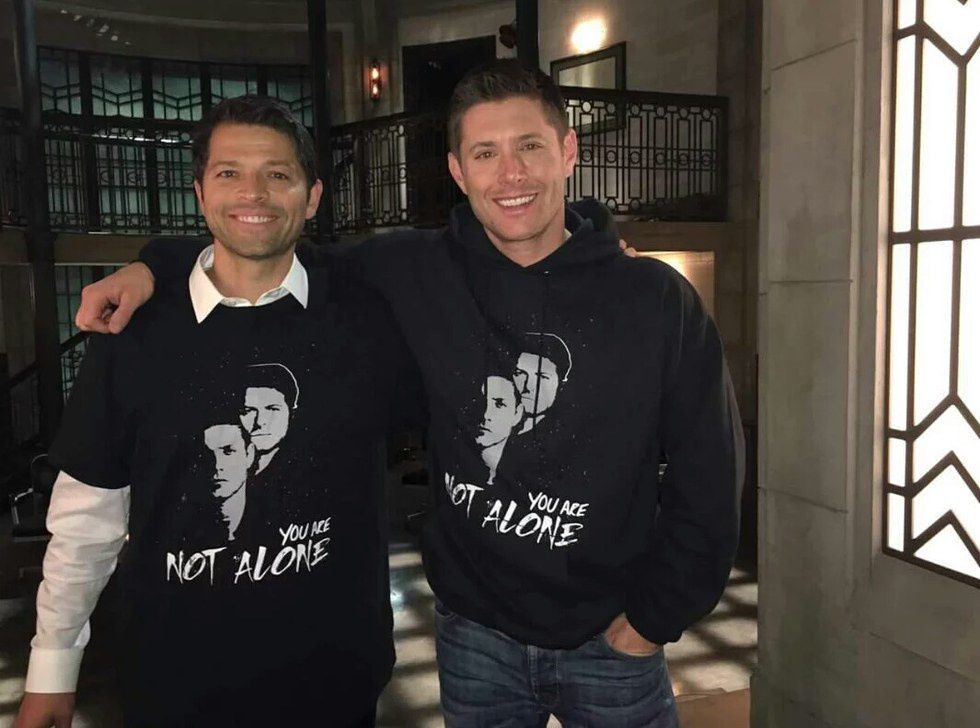 As someone who struggles with depression, these campaigns have become little mantras for me throughout life. The men who have created these campaigns are inspiring and wonderful. The most recent campaign, "I Am Enough", has touched me deeply. Everyday, I have to try and convince myself that I am enough. I am enough for my family, for my friends, for my job, and for myself. It's hard to keep believing you are enough when you are struggling as well to love yourself. These campaigns help me get through my everyday life. I have even designed a future tattoo that has the letters AKF in it. Even though I have not purchased any items from any of the campaigns, I am still a supporter of the message, the wonderful men behind the messages, and of other suffering from depression, anxiety, and other mental illnesses.
Please check out this campaign and work to support those with mental illnesses.