(Just a quick note, all of the pictures featured in this article were taken by me!)
I have been living in downtown Pittsburgh for a little over a year now, and I have loved every second of it, for the most part. Coming from such a small town (where the closest movie theater and mall were forty minutes away), it is such a change to have so many different things at my fingertips.
Since I have so much love for the Steel City and refer to it as home, I decided that this week's article was going to focus on some of the aspects that make Pittsburgh such an amazing city to live in or visit.
1. The City itself
By the city itself, I mean Pittsburgh's beauty and architecture. To come through Pittsburgh, my family and I come on the Parkway. The minute you can start seeing the city skyline and bridges, you cannot help but stare. You can get gorgeous views of the city from almost every angle (I highly recommend viewing the city from Mt. Washington, especially at night).
Personally, one of the most beautiful spots to spend time in the city is down at Point State Park. For those who live or go to school in the city, it is a great place to escape from all the hustle and bustle. The park provides lawn for people to play pick-up games of soccer and Frisbee, it's a great place to walk your dog or go for a run, and the Point Fountain provides the perfect spot to sit and take in the view. The massive fountain sits right at the head of where the Monongahela River and the Allegheny River form to make the Ohio River, so you're able to see all around you.
Besides the scenery, Pittsburgh is home to some unique architecture that makes the city stand out. PPG Place is made up of six glass towers, one of which is forty stories tall. The building easily looks like it could belong in Gotham City.
The Cathedral of Learning is another known architectural beauty on Pitt's campus. Cathy stands at forty-two stories tall and is the second tallest educational building in the world, after one at the University of Moscow in Russia. Classrooms, offices, a print shop, and different Nationality Classrooms make up some of the different rooms in Cathy.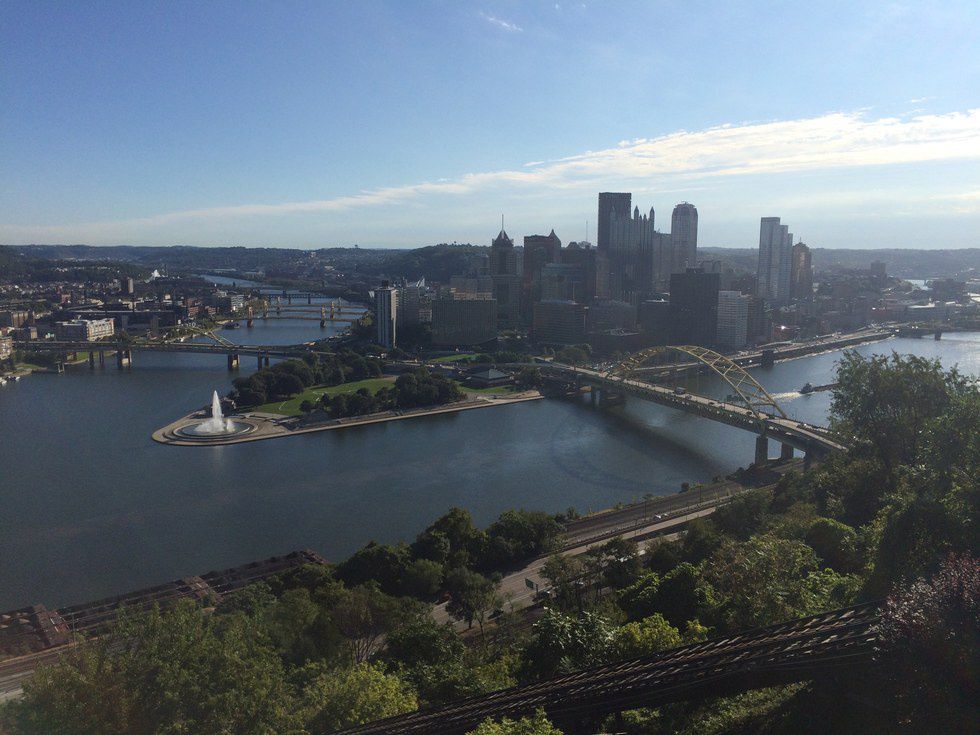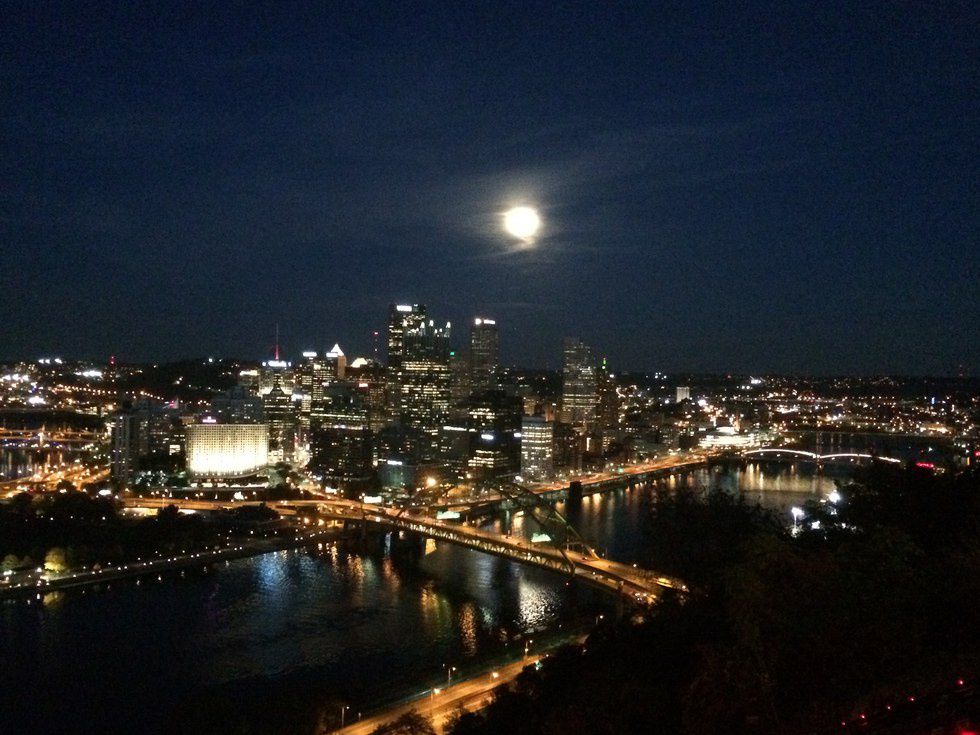 Views from Mt. Washington during the day and night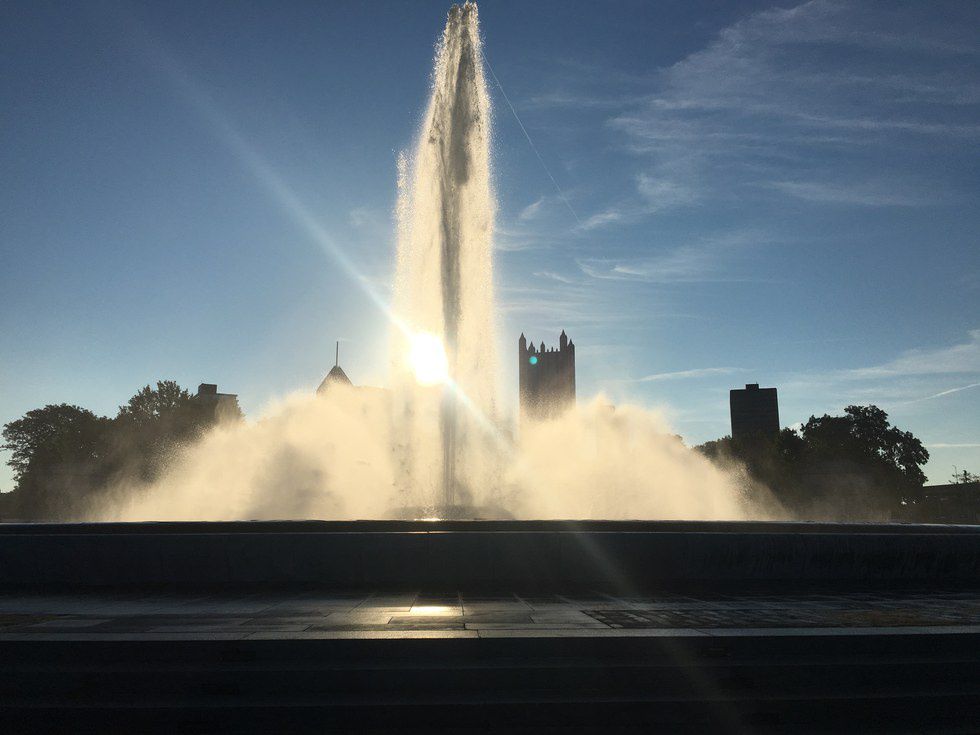 The Point State Fountain in the morning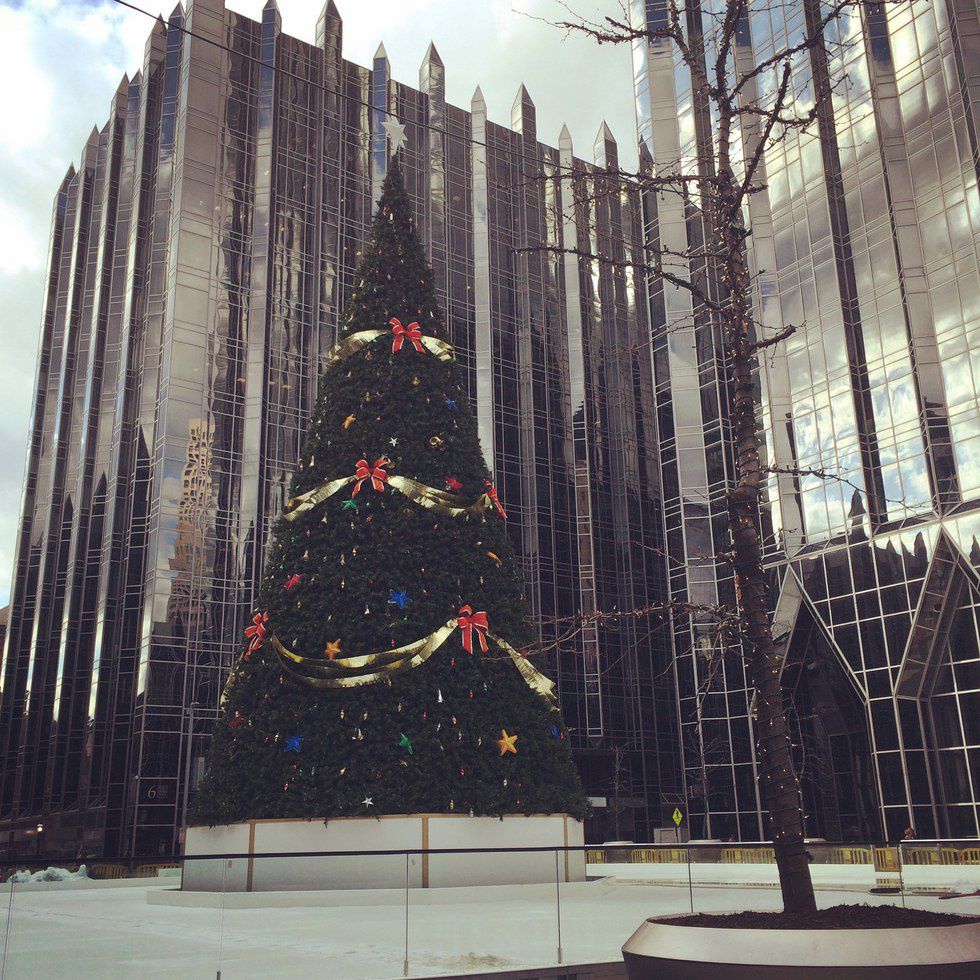 PPG Place in the winter
2. The Neighborhoods
You honestly will never be bored in Pittsburgh, especially because each neighborhood in Pittsburgh has something different to offer for anyone.
The Strip District offers a wide variety of specialty shops, restaurants, and nightclubs. I recommend taking a walk through the Strip at least once, the area is always bustling and it's neat to walk down the street and take a walk through all the shops.
For those who love an energetic nightlife- Southside is the place for you. There are many bars operating in the Southside, and during St. Patty's day, East Carson Street is basically shut down due to the masses of people barhopping.
On top of that, Southside offers a few music venues, as well as some well-known tattoo and piercing parlors. For those who do not enjoy the nightlife, Southside holds a mass of restaurants and is a shopping destination.
Personally, Shadyside is one of my favorite neighborhoods in Pittsburgh. It is one of the more upscale areas, and the architecture is stunning. If you love the feel of being in the city, but like a quitter, more spacious area, I suggest checking Shadyside out.
There are many upscale boutiques, national chain stores, and restaurants (like the Yard- they have gourmet grilled cheese sandwiches!) to check out while you visit. Jam on Walnut Street, a popular concert series event that takes place at the end of each month during the summer, Shadyside Arts Festival, and the Walnut Street Car Show make up some of the events that take place in the area.
As a college student in Pittsburgh, this gives you endless opportunities on the weekends. My friends and I have spent countless weekends exploring the different neighborhoods, and there are many more than I have mentioned! What's the best part? There's no need to spend any money if you choose not to! Many of the areas are easily accessible, and the locations themselves make for an experience. There are so many photo-worthy opportunities and so many things to take in just by walking around.
3. College Central
Pittsburgh could easily be considered a college hub- there are eight universities and colleges in close proximity to each other. This does not include the Pittsburgh Art Institute, Bradford School, Pittsburgh Technical College, and other similar schools.
4. The Music Scene
There are many different venues and festivals that contribute to Pittsburgh's music scene, and everything is relatively priced.
On the North Shore located besides Heinz Field, you have Stage AE. Stage AE is an indoor and outdoor concert venue, but its versatile venue is also used for corporate events, Steeler's tailgates, and other smaller functions. It also holds a classroom that Sports, Arts, and Entertainment Management students at Point Park University utilize.
Rex Theater and the Smiling Moose are both located on East Carson Street in the Southside and are smaller venues. The Rex is an old theater and books a lot of EDM, metal, and hip-hop shows, while the Smiling Moose is located on top of a bar and brings in a lot of rock and acoustic shows.
Mr. Smalls is another venue that stands out due to it being an old, remodeled 18th century church. They bring in more well known artists such as Ke$ha and Lupe Fiasco, however most of the shows booked are rock.
Pittsburgh is home to many different festivals and events that bring in both local and nationally known artists. For example, this past week, the Thrival Innovation and Music Festival took place where artists such as the Chainsmokers and Daya took the stage with other bigger and smaller singers.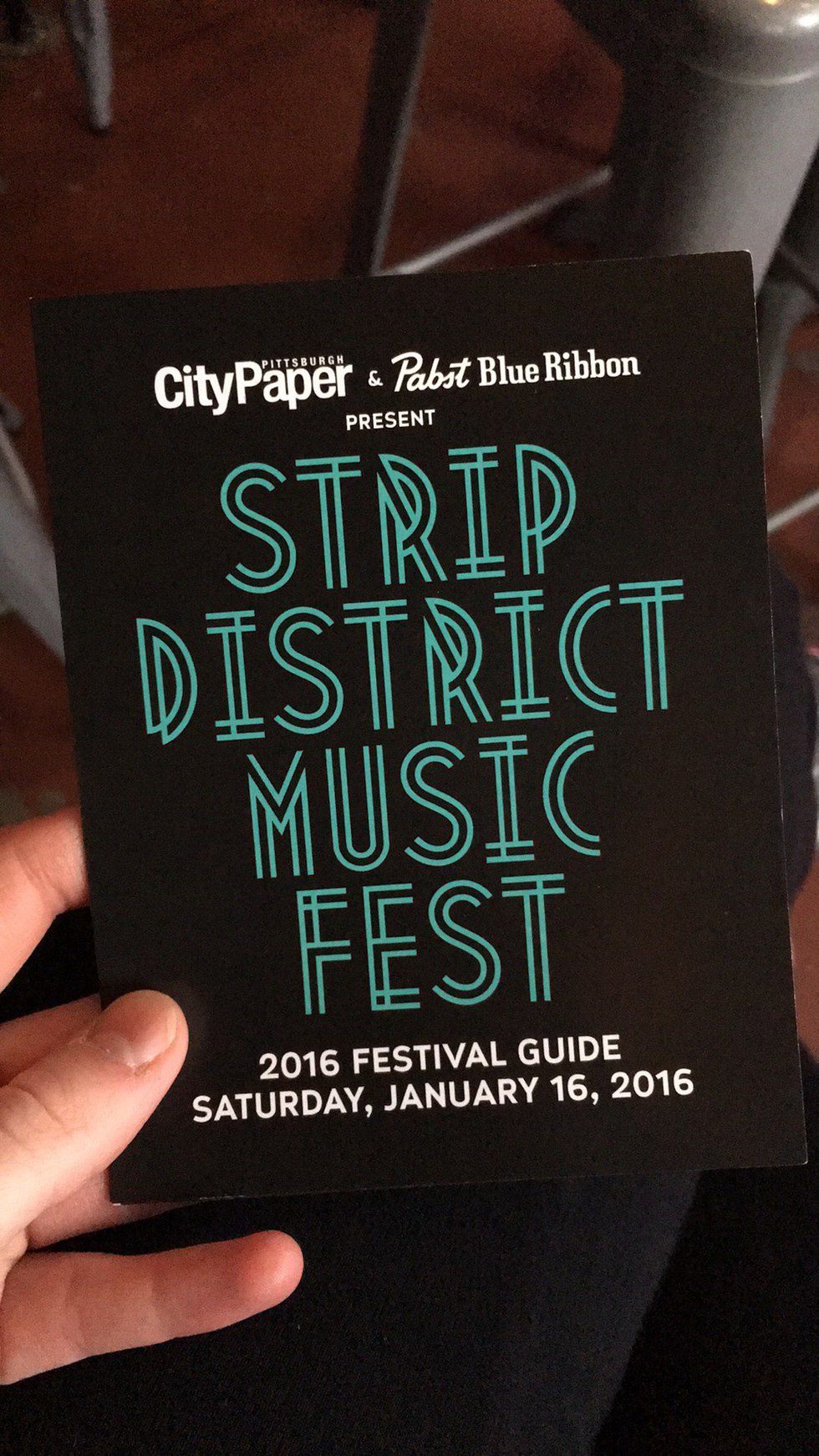 Another Pittsburgh music festival

5. The Sports

Sports are taken very seriously in Pittsburgh, and it helps that the city is home to three great teams in different professional sports. On game days, you can see people outside decked out in their gear, watching games in the bars or in Market Square.
The Pittsburgh Steelers have won the Super Bowl six times, making them the NFL team with the most titles. Additionally, they made it to the Super Bowl two other times.
The Pittsburgh Pirates have also had their share of championships. The baseball team has won the World Series a total of five times and lost two of them.
Personally, Pirates games are my favorite sporting event to go to- while sitting in the stadium, you get a beautiful view of the city, and they also provide other forms of entertainment besides the game, like the pierogi races.
Finally, the Pittsburgh Penguins have made it to five Stanley Cups, winning four of them, the most recent one being last season. Since I actually lived in the city during the last championship, I was able to see firsthand how serious it was taken. The game is broadcasted outside of Consol Energy Center, and during the playoffs, an additional screen was set up in Market Square due to the amount of people.
The City of Champions also boasts plenty of sports at the collegiate level from schools like Pitt, Duquesne, Robert Morris, Point Park, and Carnegie Mellon.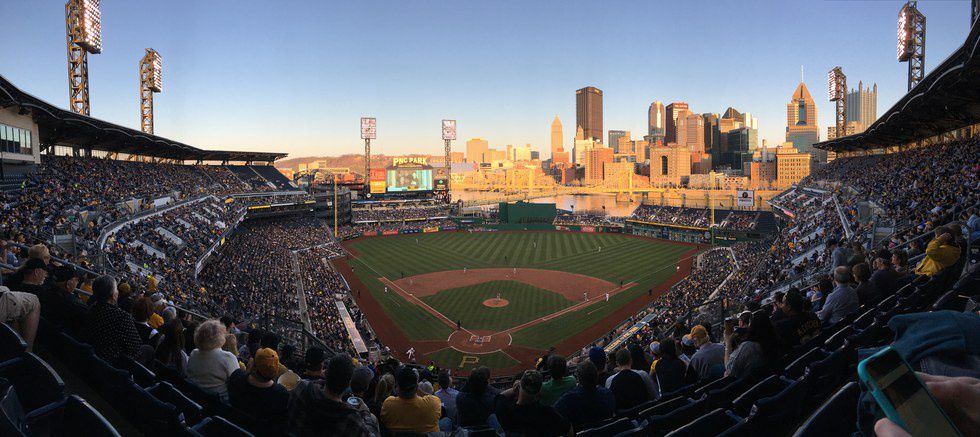 PNC Park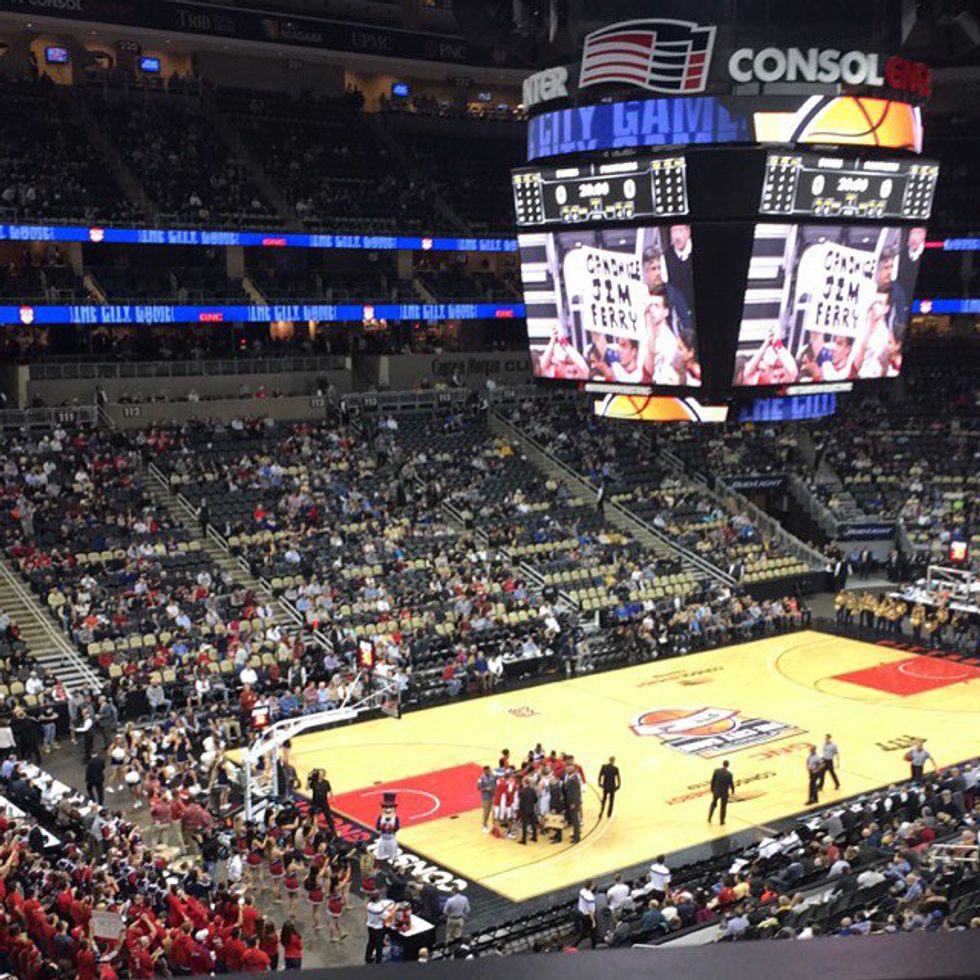 Pitt vs. Duquesne Basketball game at Consol Energy
6. The Food

I am a sucker for good food (honestly who isn't?), and the food world has started to take notice of Pittsburgh. There are so many places unique to Pittsburgh, but for the sake of keeping this article short, I am just going to pick out a few of my favorite spots, and I will leave the rest up to you!
Yinzers like to put fries on everything, and a Primanti Bros. sandwich is no exception. You get to choose your own meat and cheese, and each sandwich is piled high with coleslaw and fries. With several locations throughout the city of Pittsburgh, Primanti's is a great place to go before a game or to just get an authentic Pittsburgh meal.
For those who enjoy burgers, pizzas, and other bar food, check out Wingharts in Market Square. Personally, Wingharts is my favorite place to eat in Pittsburgh. It is relatively priced, and the restaurant chooses to use fresh ingredients. Each day, fresh ingredients are brought in to make the highest quality of food possible, which makes the salads some of the best I've ever tasted.
A treasured breakfast favorite is Pamela's diner, which is known for its crepe-style pancakes and its omelets. If you don't want to take my word for it, the TV show Diners, Drive-Ins, and Dives covered the restaurant, and President Obama has made an appearance at the location in the Strip.
If you're anything like me, the most important meal is dessert; I cannot help but have a major sweet tooth! Two of my favorite authentic Pittsburgh desserts are Pittsburgh Popcorn and the Milkshake Factory. Pittsburgh Popcorn has specialty popcorn flavors that are to die for, whenever I order a bag, I tend to finish the thing within the day. The Milkshake Factory was first located in Southside and over the summer, a new location was opened in the PNC Building downtown. The Milkshake factory offers a variety of unique handspun milkshakes flavors and sells chocolates; everything looks amazing and it causes such a problem on deciding what to get.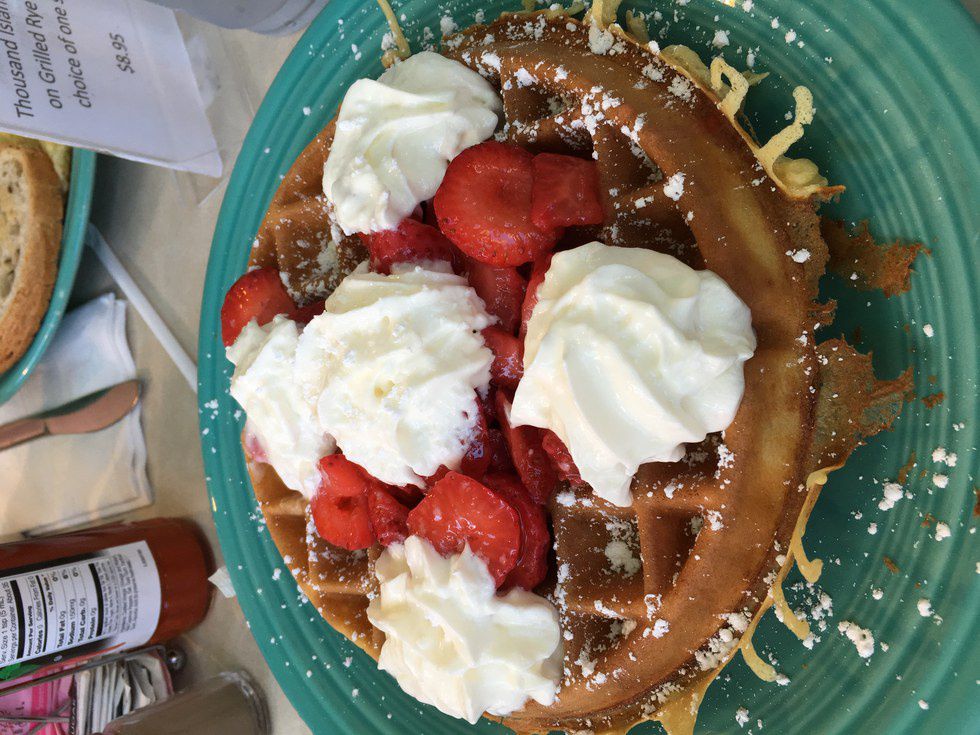 A waffle from Pamela's Diner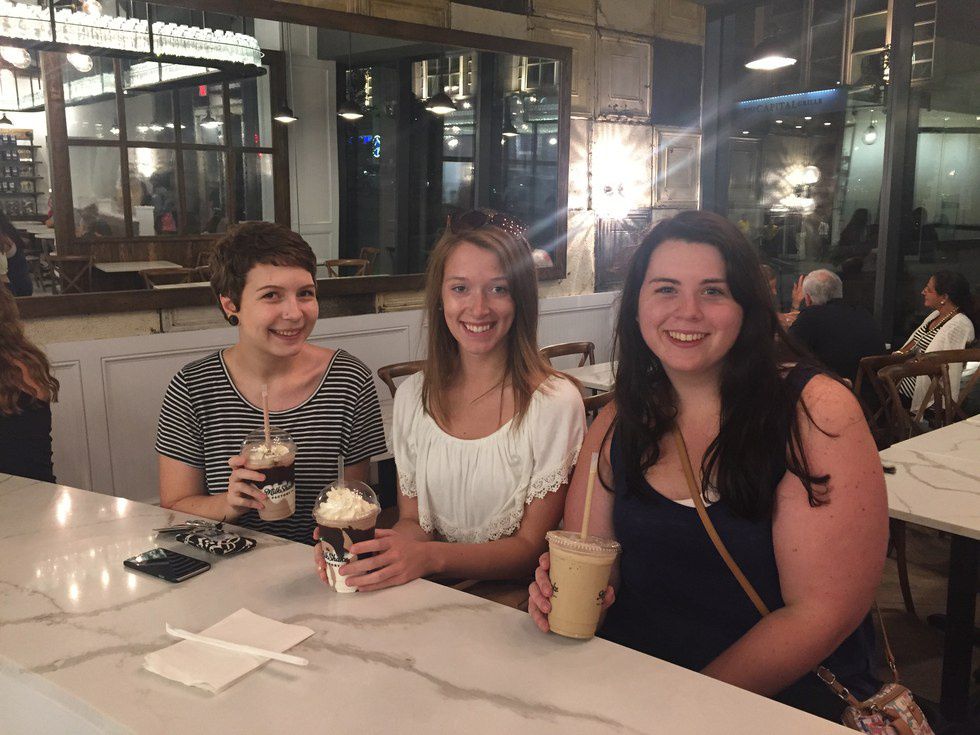 Testing out the new Milkshake Factory location downtown!

7. The Arts

The arts and cultures scene in Pittsburgh is very well represented, both in and outside of the Cultural District. The Cultural District is always buzzing with theatergoers, whether it is for the Benedum Center, Heinz Hall, or the Byham Theater.

The Pittsburgh Cultural Trust hosts a quarterly Gallery Crawl that is open to the public. Different venues downtown host the galleries and other events take place as well.
If theater isn't your thing, Pittsburgh is home to a huge variety of different museums located all throughout the city.
Are you a history fan? The Heinz History Center is full of Pittsburgh and Western Pennsylvania History. Different exhibits include one dedicated Mister Rodgers' Neighborhood and the history of the Heinz business. The Fort Pitt Museum is another favorite, where you can learn about the French & Indian War and the American Revolution.
Art-lovers, there are plenty of museums aimed in your direction. The Andy Warhol Museum is home to many of Warhol's works, including paintings, cartoons, and films. At the Carnegie Museum of Art, you are immersed in the Fine Arts, Decorative Arts, Architecture, and Photography and there are exhibits that change annually. The Mattress Factory is a contemporary art museum where in-resident artists from around the world create the exhibits.
Another unique place to check out is Randyland owned by Randy Gilson. Gilson transformed his home into a living work of art, with brightly colored murals and unique pieces decorating the courtyard.
-----------------------------
I could sit here for days and name more reasons that contribute to Pittsburgh being one of the most amazing cities to see.
Whether you're living in the city, or just visiting, there are plenty of things to take to your advantage.