Picture this: It's New Year's Eve and you're in the living room with your family, partner, or whatever the situation may be. You turn on the T.V. to see what the majority of America has been waiting for: The New Year's Eve Times Square ball drop. It's snowing so much it might as well be a blizzard and Mariah Carey is just about ready to perform. As soon as it drops, you and your squad are on your way to the hottest party in town. Something's changed, though. You think to yourself, "Sometimes, I wish we could have a night in. I just want to relax this year." Well, I came up with a few ways to still celebrate the holiday your way.
An obvious one, stay in and celebrate in your sweats.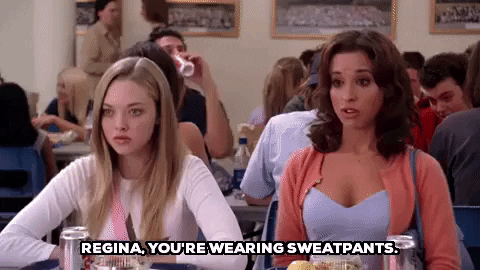 Giphy
For anyone but Regina George, it's perfectly okay to wear sweatpants on New Year's Eve! I personally do this every year with my family because we're able to spend the holiday together and relax! Of course, I like to party too, but I enjoy having time to breathe and reflect on the year to pass and hope for the year to come. It's also easier to eat 12 grapes in 12 seconds in loose clothes than a tight dress when the clock strikes midnight.
Go out on a boat and watch the fireworks.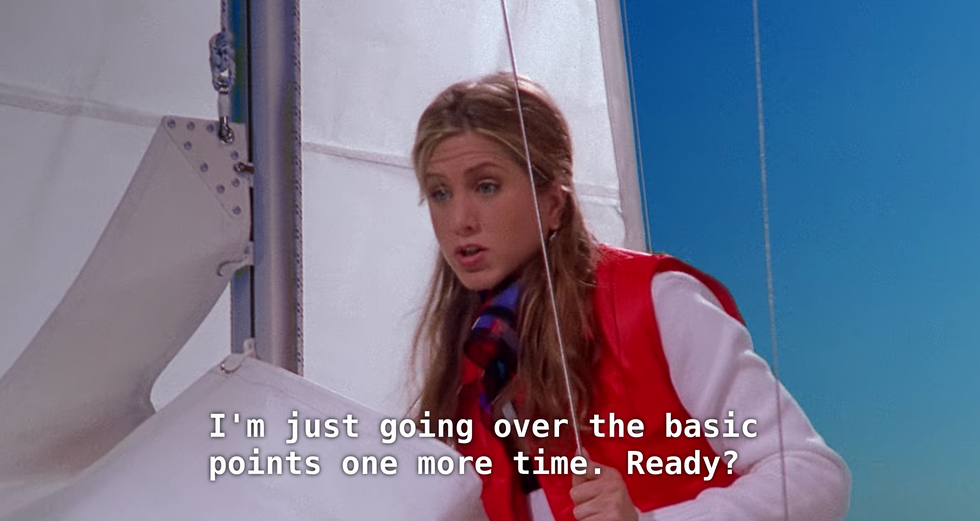 Netlix
Of course, not everyone owns a yacht or a sailboat, but if you do you can celebrate a la Rachel Green and hopefully not like Joey Tribbiani. Pack some snacks and drinks for everyone as you ring in the new year (and the year when Friends sadly leaves Netflix).
Go to Disney!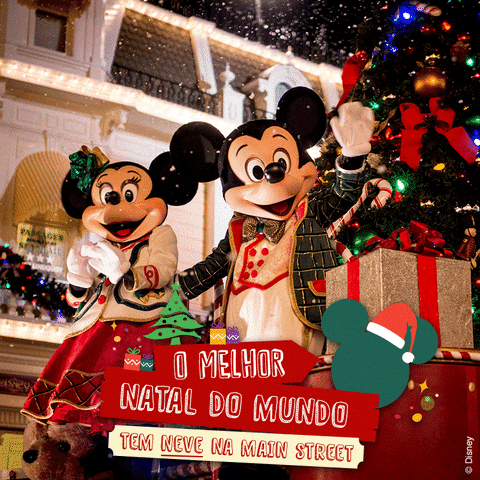 Giphy
Since Disney parks are (most of the time) packed during Christmas time, why not celebrate the new year at the parks? Grab a few friends and split the cost of a hotel room and ring in the new year with the prettiest decorations around and a comfy bed! Don't forget to sip on some holiday magic from Starbucks as the fireworks explode across the sky over Cinderella's castle!
See a movie.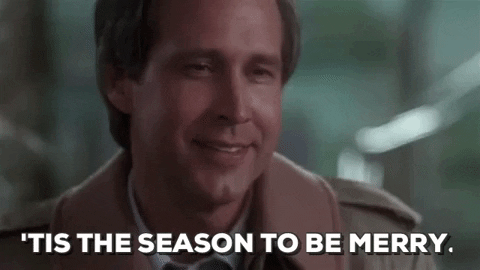 Giphy
I need to do this one of these years. Most movie theaters are open (be nice to the employees!), so grab your best friend, boo, or family and see the flick you've been dying to see but couldn't find the time for during the holidays! Maybe your local theater will be showing A Christmas Story (hopefully your tongue doesn't stick to a pole).
Hopefully, this gives you an idea of how to celebrate New Year's Eve your way and erases any pressure to party if that's not your style! I know I'm not a party animal, especially around the holidays, so I'm definitely celebrating my way this year. We're ringing in a new decade, so why not do things our way? Go out and be the best version of yourself as we enter a new chapter in our lives.