10...9...8...7...6...5...4...3...1...Happy New Year! It is 2016, and for some of us we can hardly believe that another year has come and gone. Now, everyone is familiar with the tradition in New York City of the ball dropping at midnight. All eyes are watching awaiting the countdown. Being in Pennsylvania, we have some different traditions. Instead of the ball dropping, different cities and towns drop other interesting items. Pennsylvania ranks among the top states with the most traditions and boasts that they have the most diverse number of items dropped throughout the state. Let's check out some of these quirky and unique objects that help Pennsylvanians ring in the new year.
1. Harrisburg- Strawberry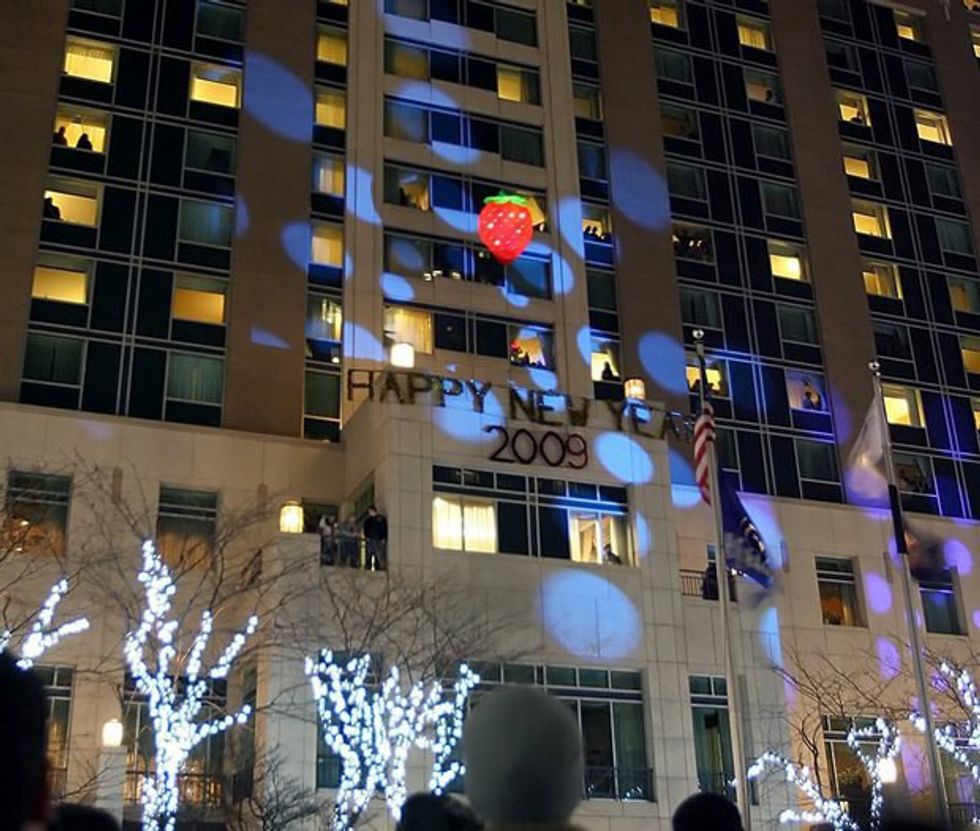 Many will gather round in the state's capital to witness the strawberry drop in Strawberry Square.
2. York- White Rose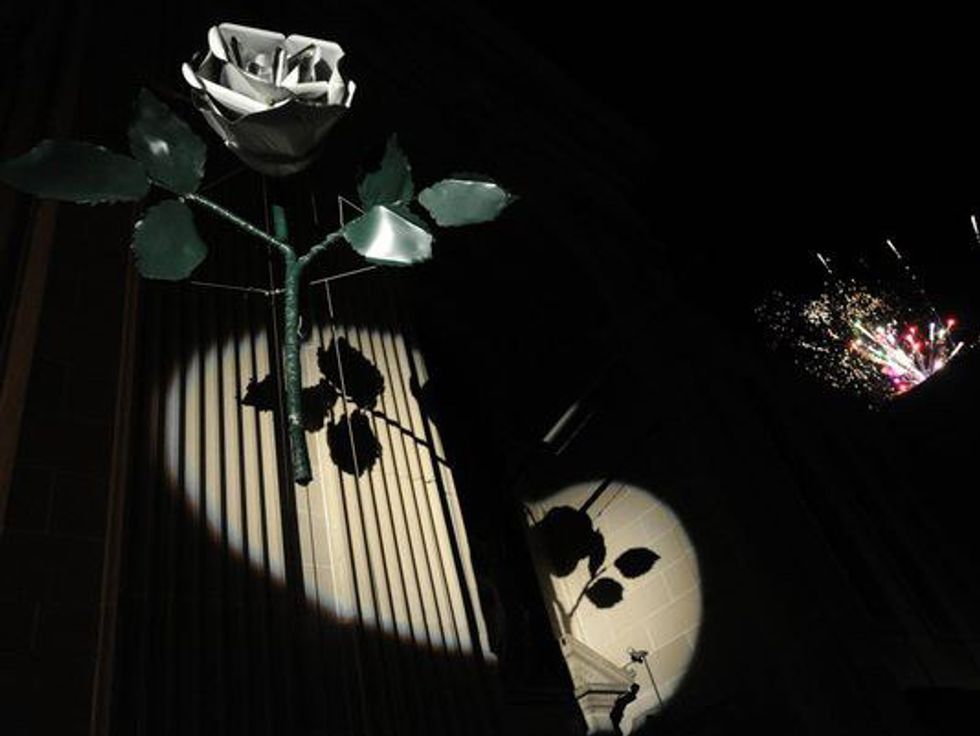 There are several roses in the state that mean a new year is upon us. This one is dropped...
3. Lancaster- Red Rose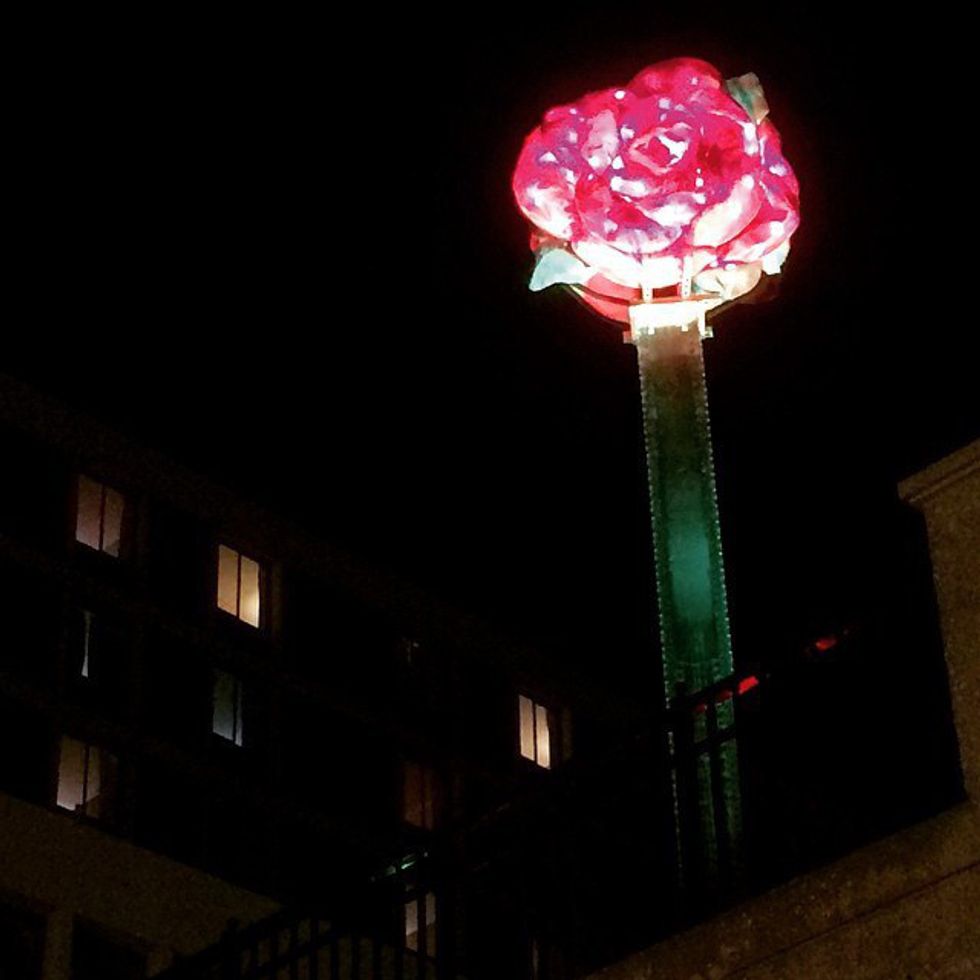 ... and this one is raised!
4. Lebanon- Bologna stick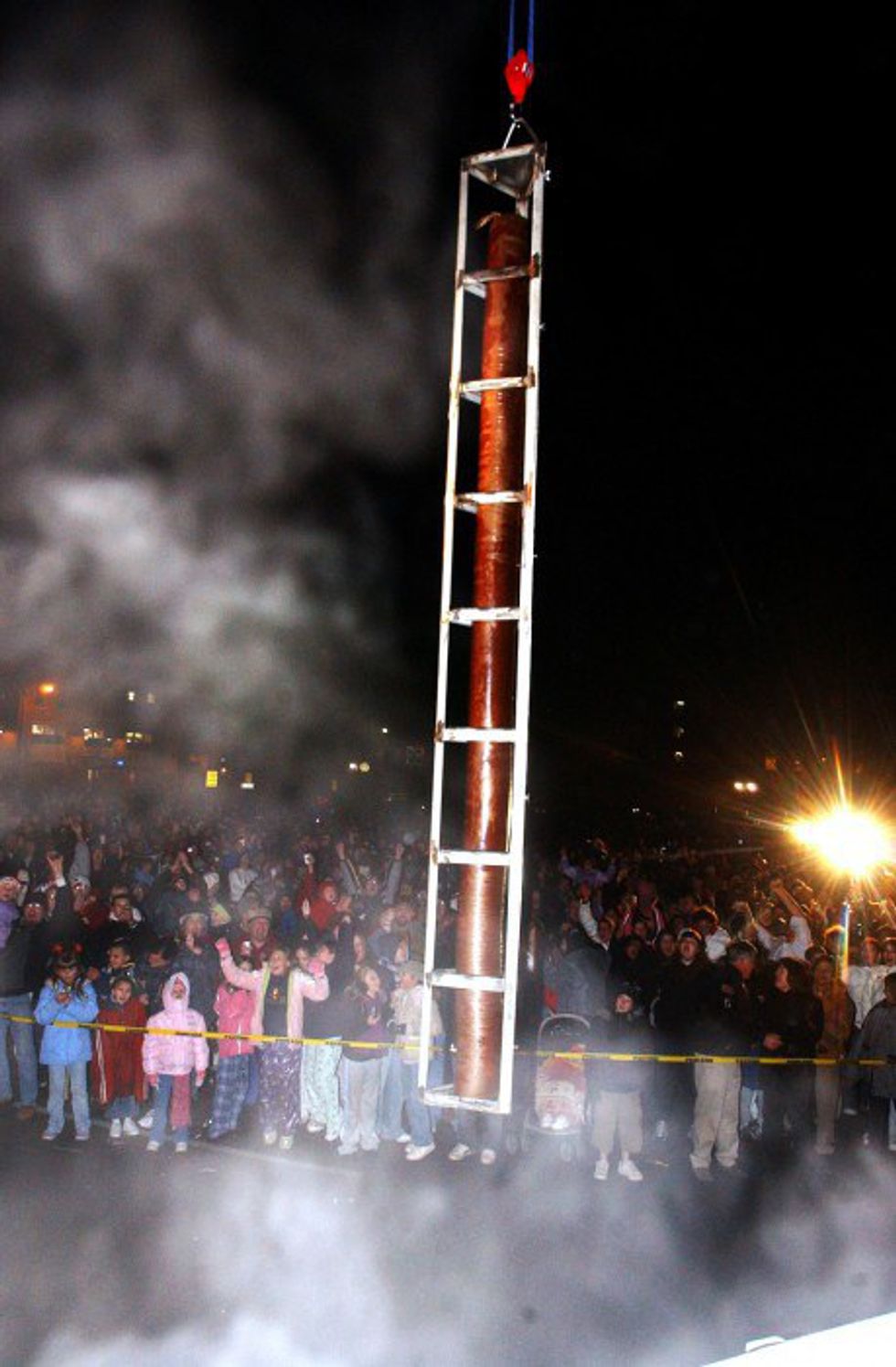 That is a 100 pounds of bologna that is about to be hung in order to be dropped.
5. Dillsburg- Pickle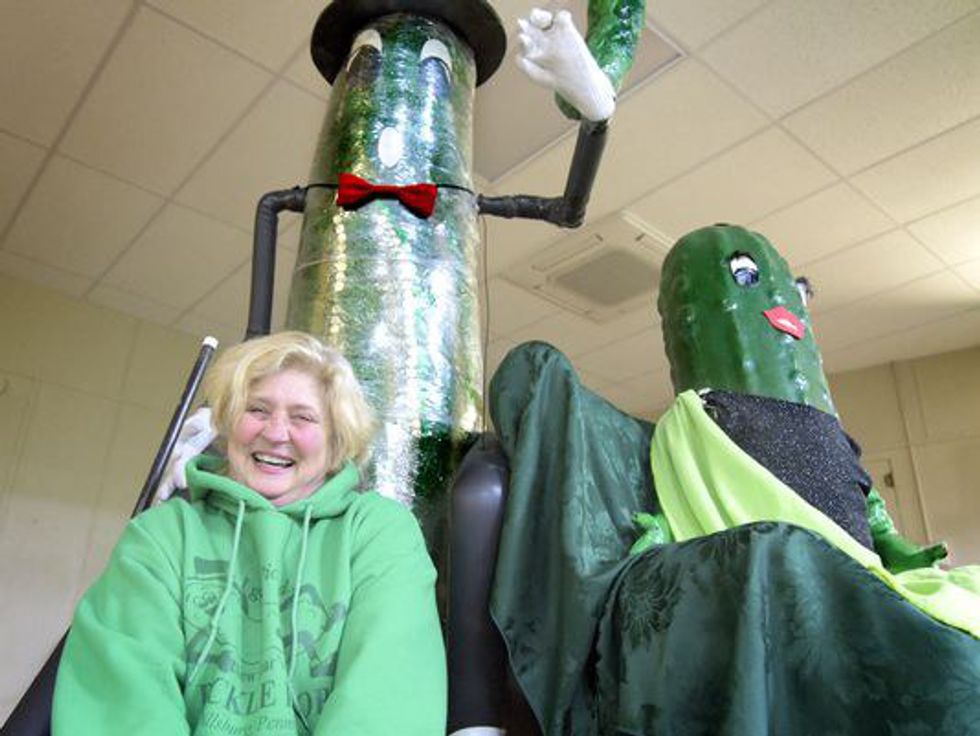 Two pickles are dropped to help these folks celebrate the new year!
6. Bethlehem- Peep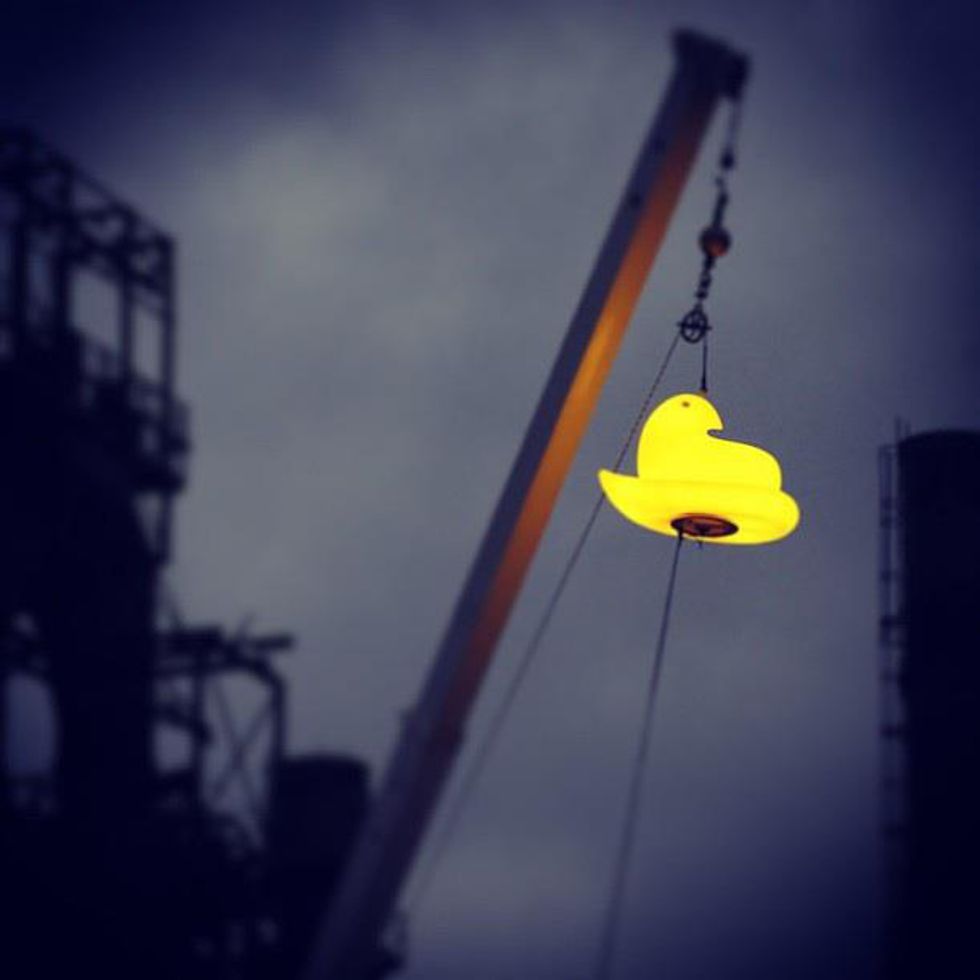 Yes, that is a Peep just like the candy, except this one is made out of fiberglass!
7. Allentown- Liberty Bell Replica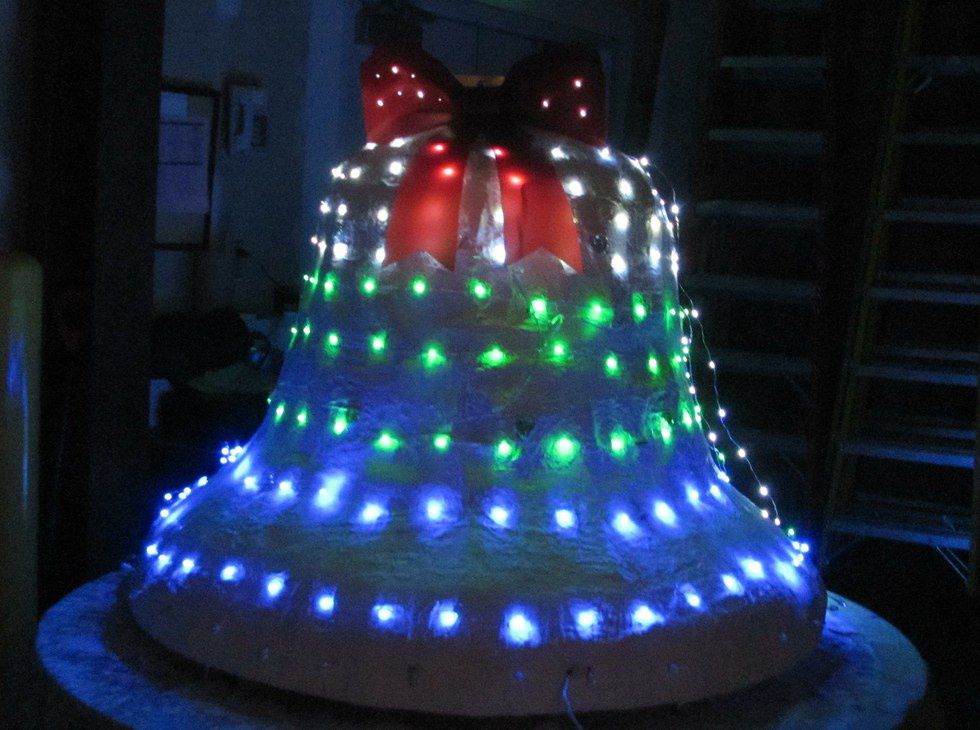 This replica represents when the original was stored in Allentown during the Revolutionary War.

8. Red Lion- Cigar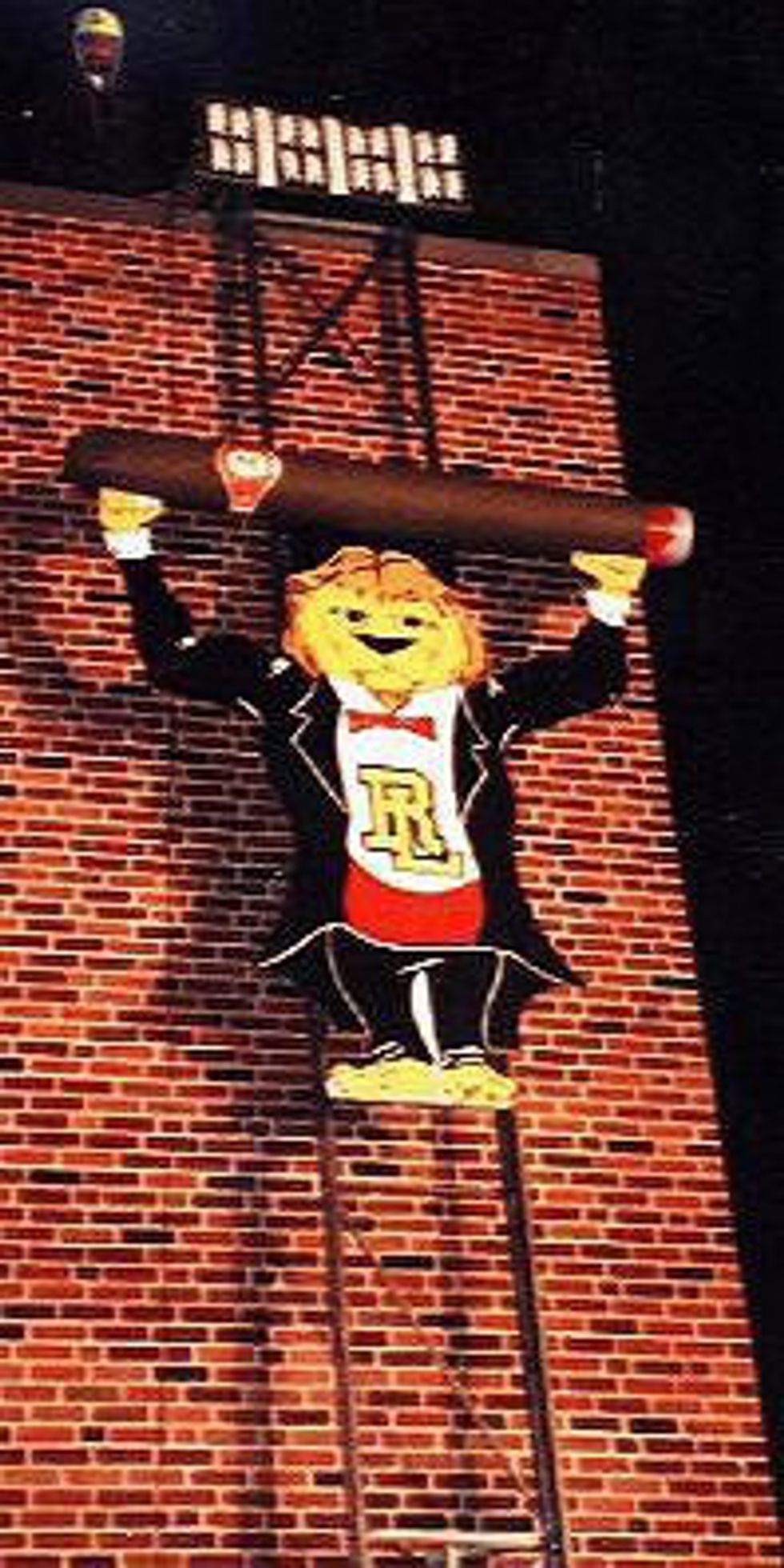 Held by a lion, a wooden cigar is raised.
9. Hershey- Hershey Kiss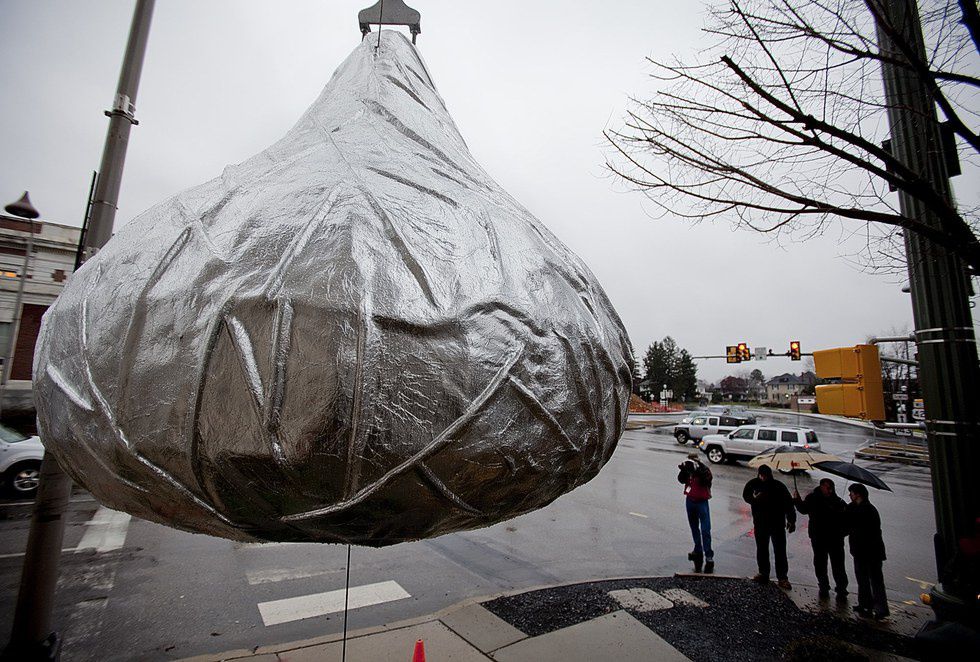 Yum, who doesn't love Hershey's chocolates? Famous for the kisses, Hershey raises a replica of their signature treat.
10. Mechanicsburg- Wrench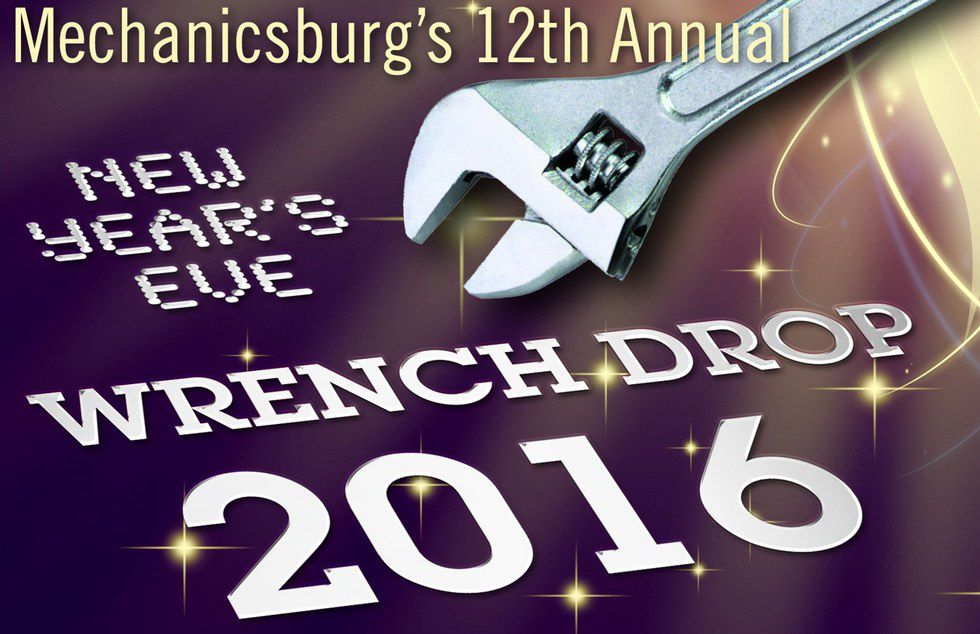 These residents can look forward to seeing the wrench being dropped each year.
11. Pittsburgh- Ball Representing Earth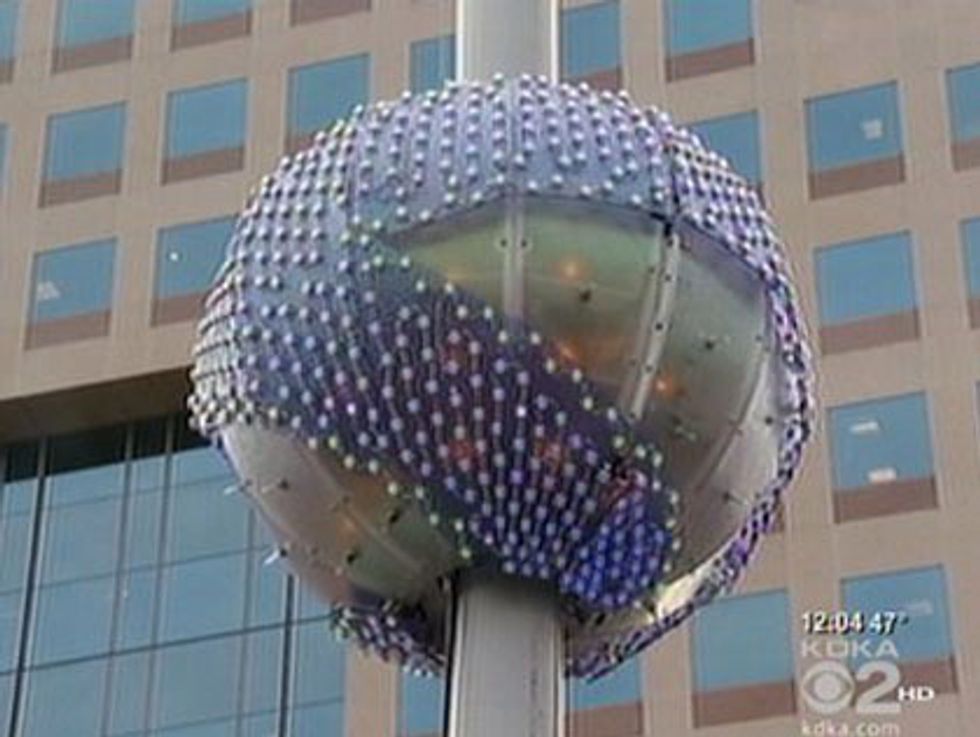 The ball is made out of recyclables and designed into a ball that resembles Earth and is then raised.
12. Philadelphia- Ball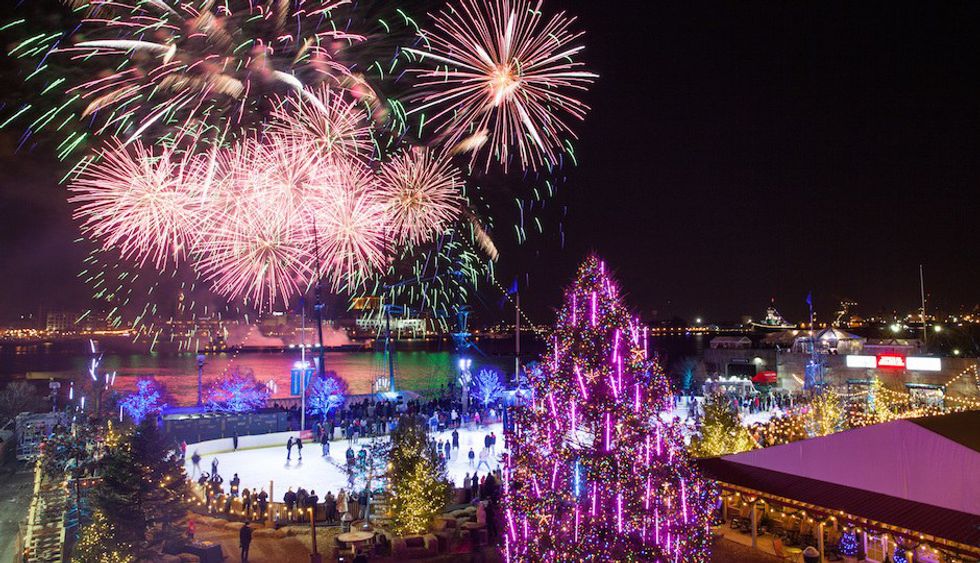 Pretty standard, but in this major city a ball is dropped.
13. Pottsville- Bottle of Yuengling Beer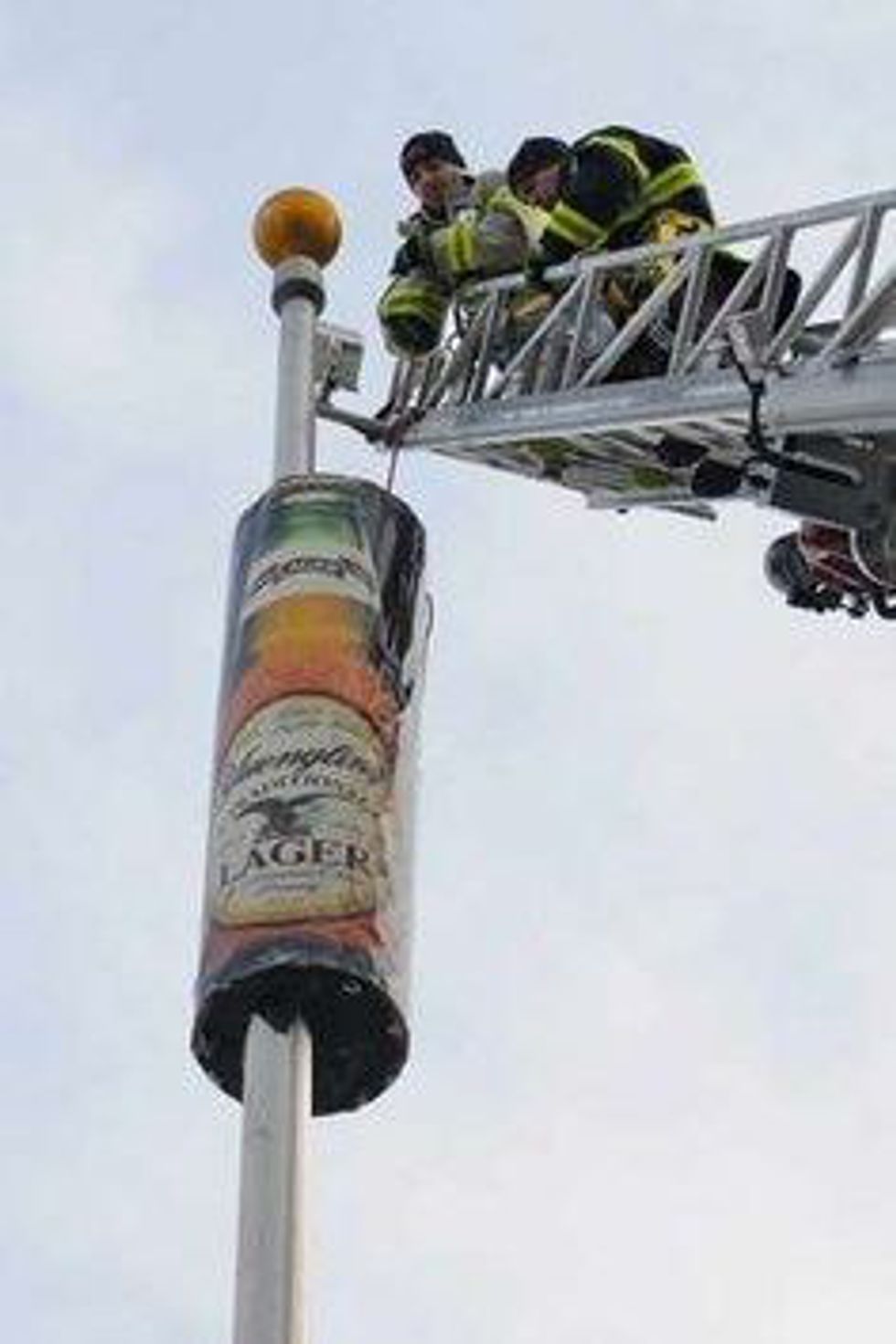 Cheers! Raise your glass as Pottsville raises a bottle of Yuengling Beer at midnight!
14. Shippensburg- Anchor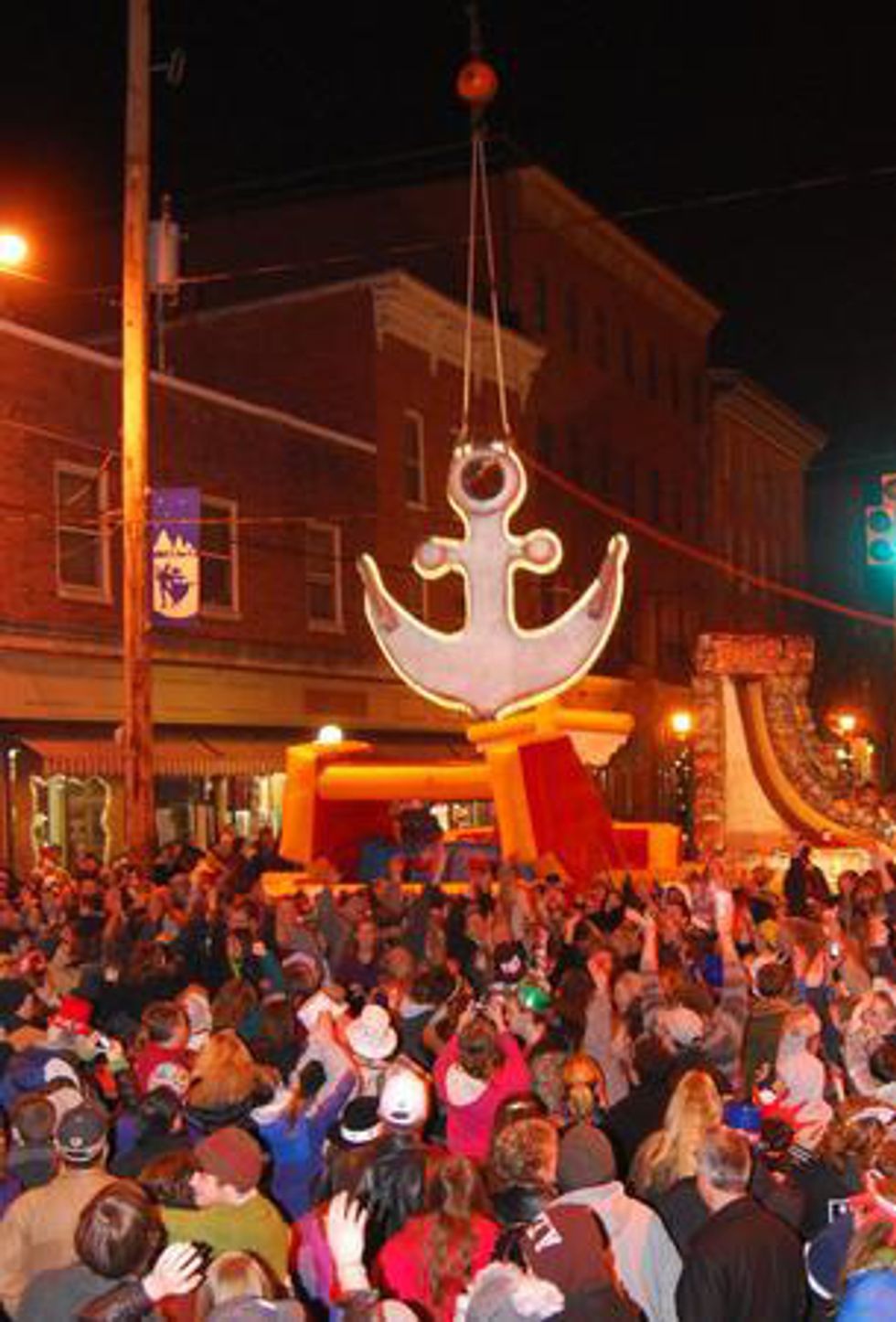 Anchors away when Ship drops theirs!
15. Strasburg- Ping Pong Balls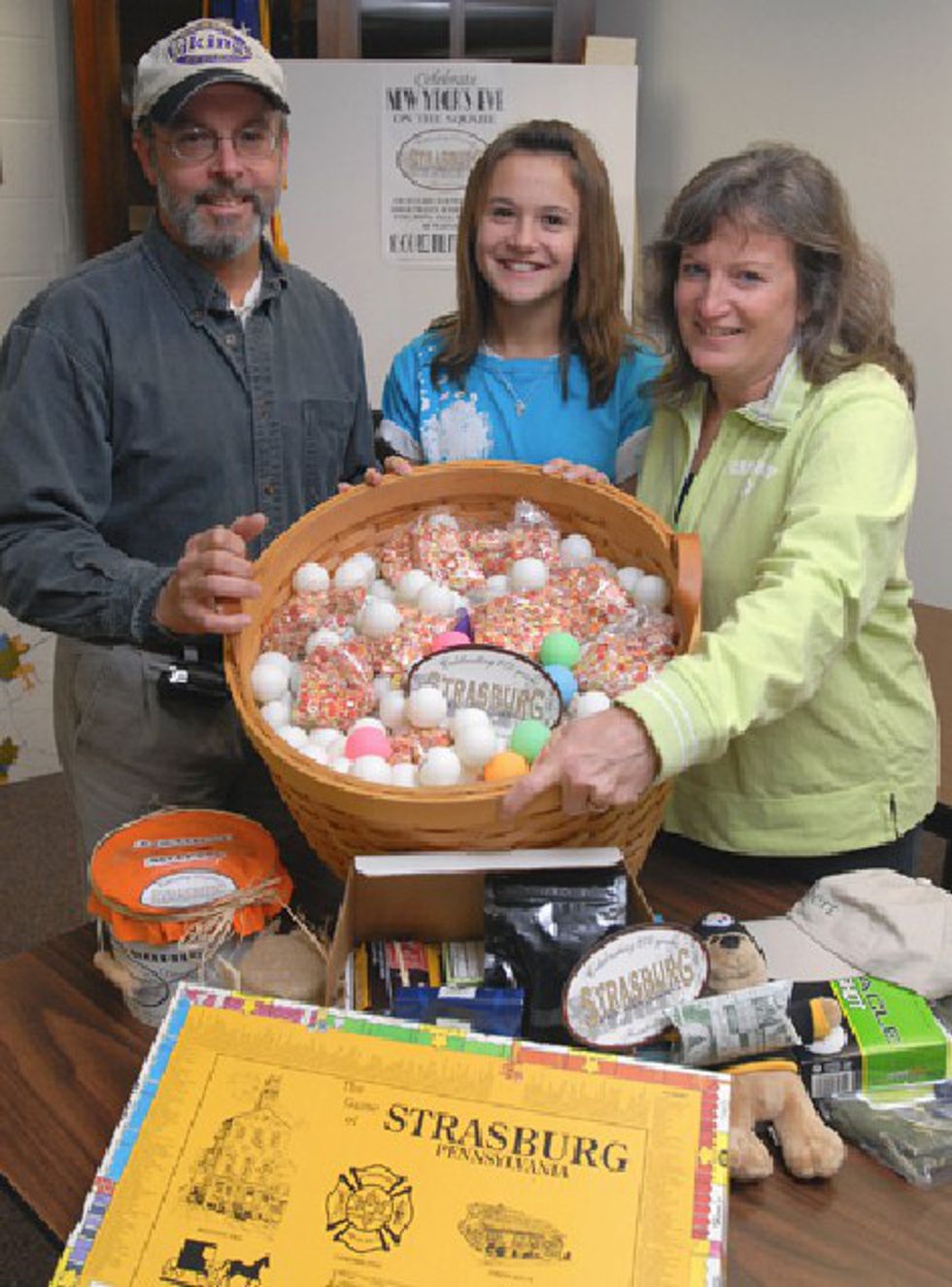 Hear the ping and the pong when Strasburg drops Ping Pong balls.
16. Wilkes-Barre- Coal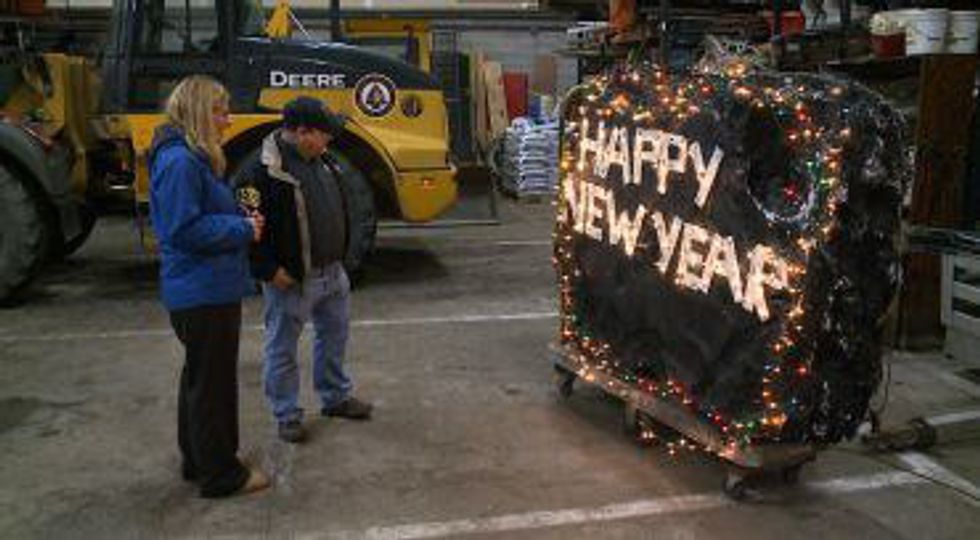 At midnight, Wilkes-Barre drops coal that when it hits the bottom turns into a diamond. This tradition also occurs in Shamokin.
17. Carlisle- Button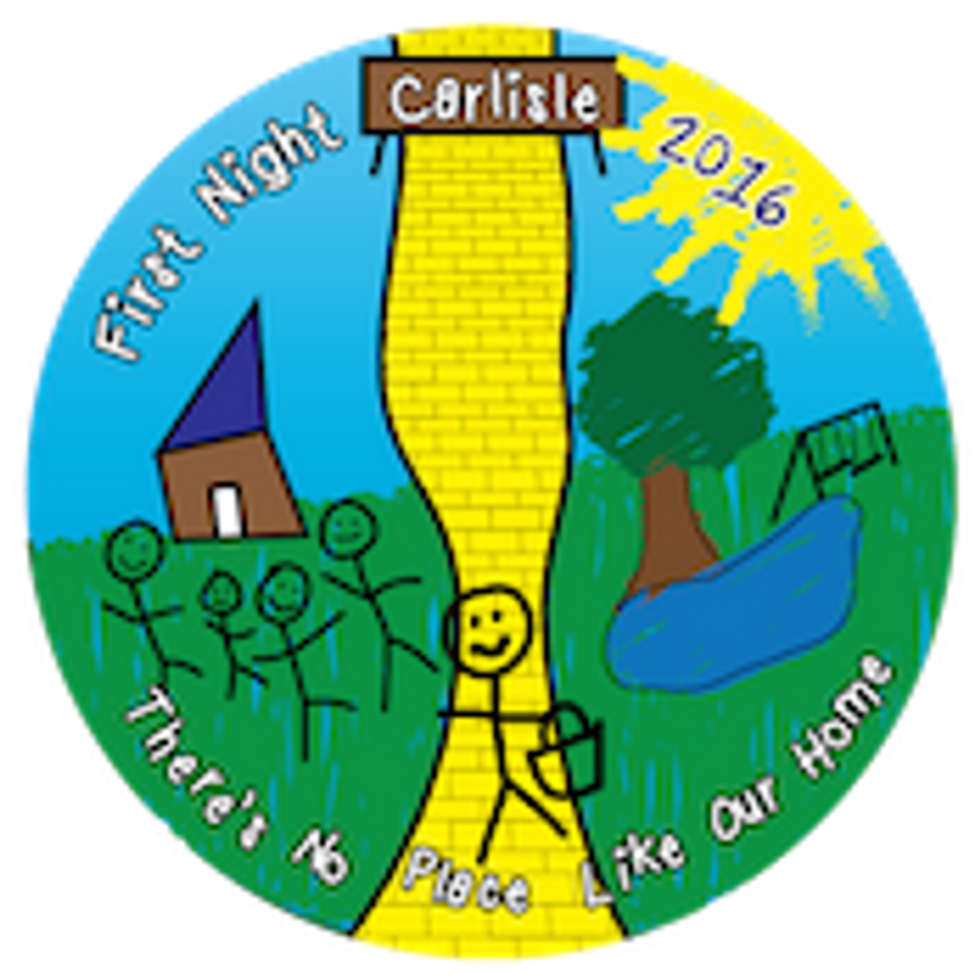 What better way to start the year than with the dropping of a button designed by its residents? The button above was designed and dropped on Carlisle's annual First Night celebration.
18. Easton- Crayola Crayon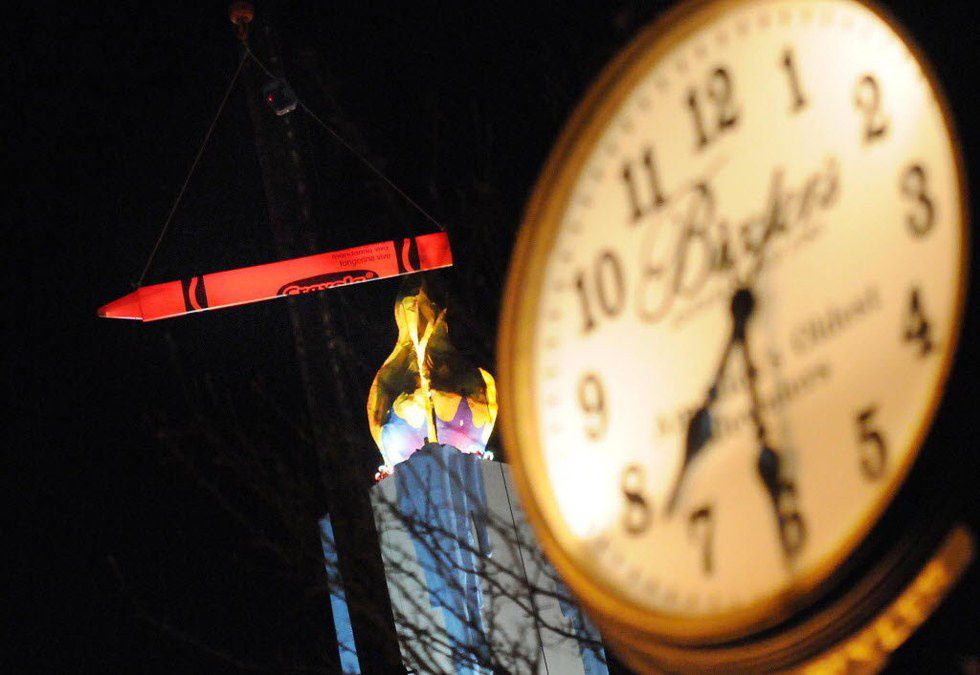 The ten-foot crayon is dropped at 8:00 p.m. so that the youngsters can enjoy some festivities before the adults tuck them into bed.
19. Elizabethtown- M&M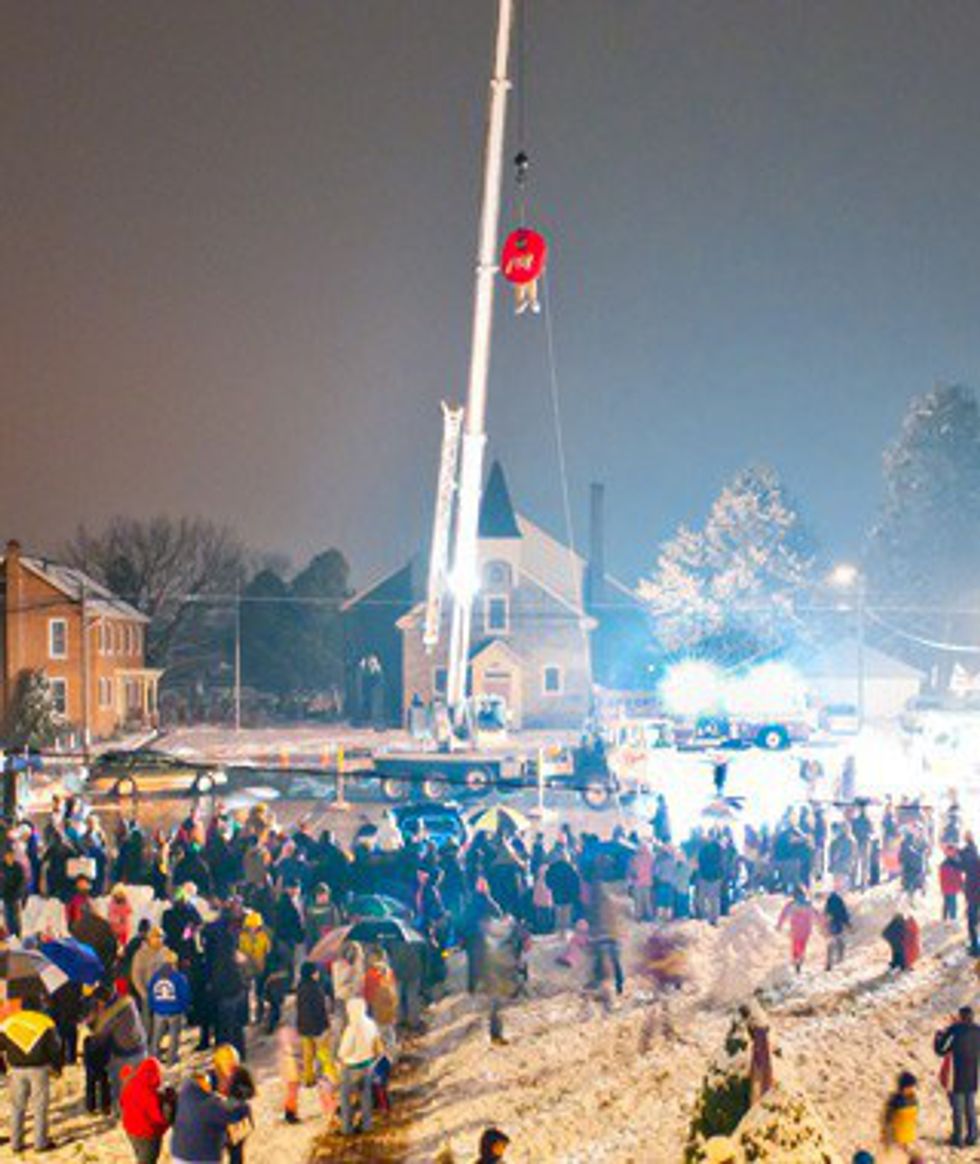 The giant M&M drops at midnight UTC in order to celebrate the new year with its sister city in Ireland.
20. Beavertown- Beaver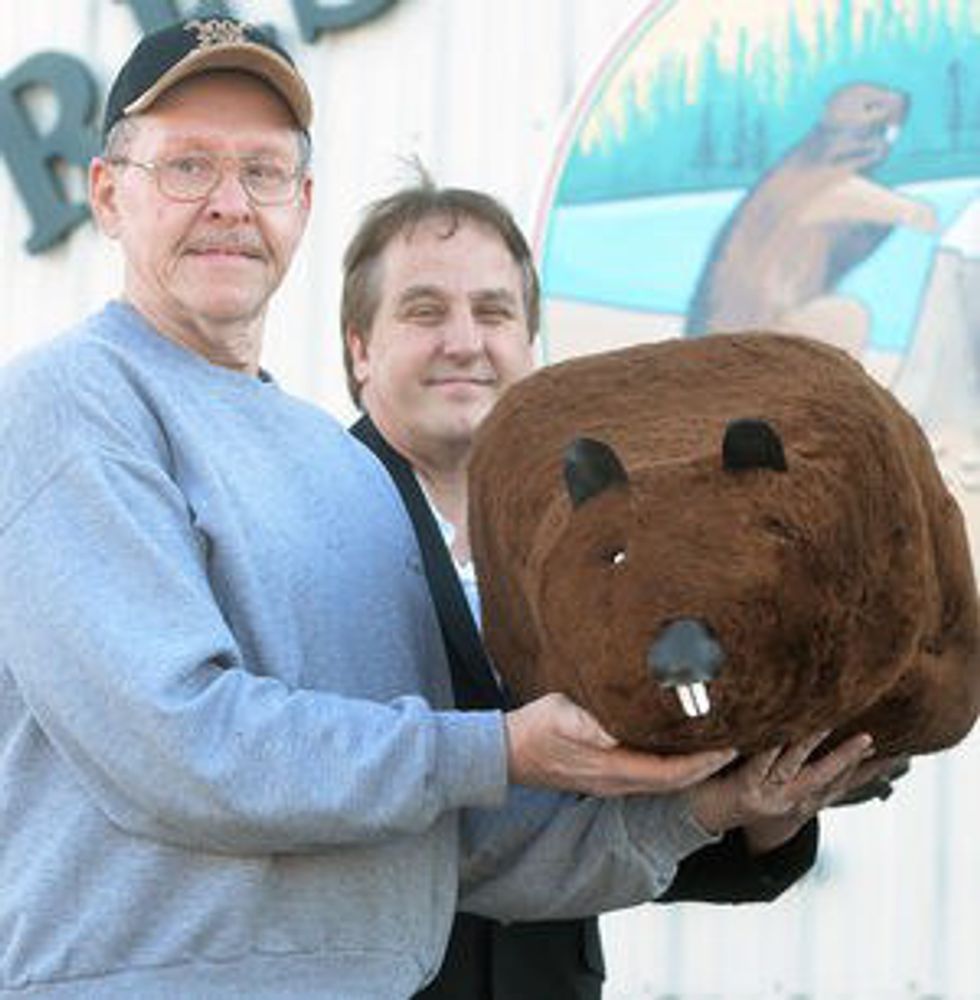 Believe it or not, yes it is a beaver that drops in this town!
No matter what we drop or raise in Pennsylvania, it all means the same. At the end of the day, it is a brand new year. Celebrate it however you wish and enjoy the traditions. Happy 2016. Let's make it a wonderful year everyone.
Oh, and don't forget the pork and sauerkraut!