This year is already halfway through and it's been full of surprises to say the least. We've all had to cancel or postpone our summer plans, distance ourselves, and learn to live in a different way. Sure, this is a little upsetting and frustrating, but it doesn't mean summer is over. Summer 2020 is still here and it's still scorching so don't give up on it! Here are ten ways that you can get outside and feeling good in Greensboro, NC and the Triangle this summer.
1. Visit the Greensboro Arboretum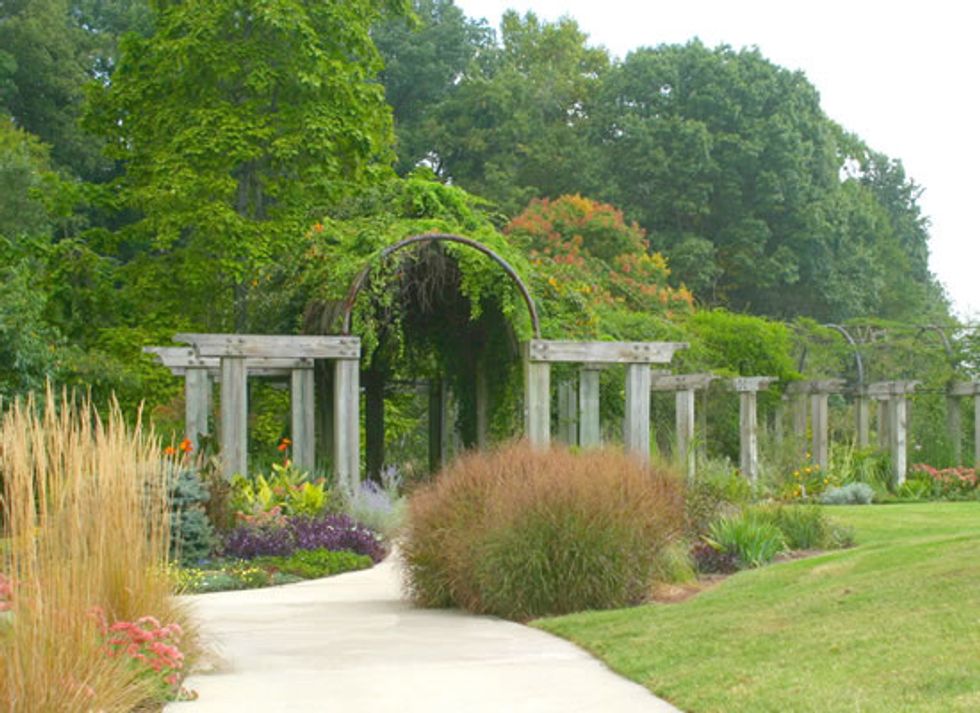 Photo from Greensboro Beautiful at http://greensborobeautiful.org/gardens/greensboro_arboretum.php
The Greensboro Arboretum is absolutely stunning and a beautiful place to have a picnic or go on a stroll. There are many different types of plants and flowers, a beautiful gazebo and archway to walk under, giant wind chimes, shaded spots, and so much more. So far, I've been here once but I would definitely visit often (just make sure it's not a billion degrees outside).
2. Indulge in coffee and cats at the Crooked Tail Cate Cafe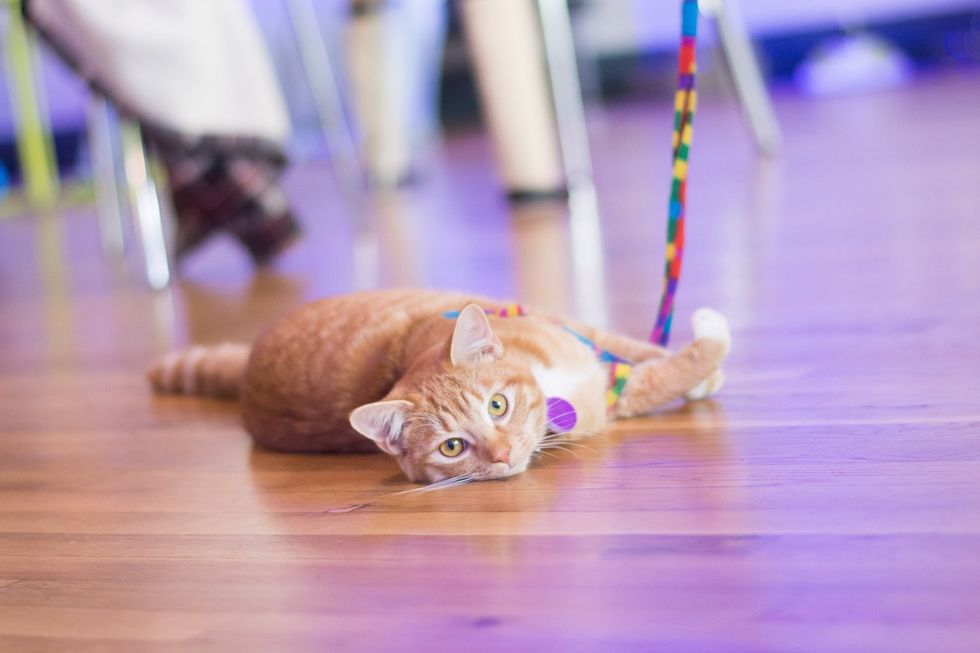 Located in downtown Greensboro, this cafe is probably the best thing I've heard of. Unfortunately, I haven't had the pleasure of visiting yet but it's on the top of my list for sure. Order a coffee and a small snack on their cafe side and play with all of their precious cats once you're done. You can even talk to them about adopting one of their cats if you feel a strong bond. Due to the virus, they just started opening back up and are allowing 8 people at a time into their cat lounge so make sure you make an appointment if you really want to go. They are located in Greensboro, NC and Winston Salem, NC.
Visit their Instagram: @crookedtailcatcafe
3. Take a walk and sit by the lake at Bur-Mil Park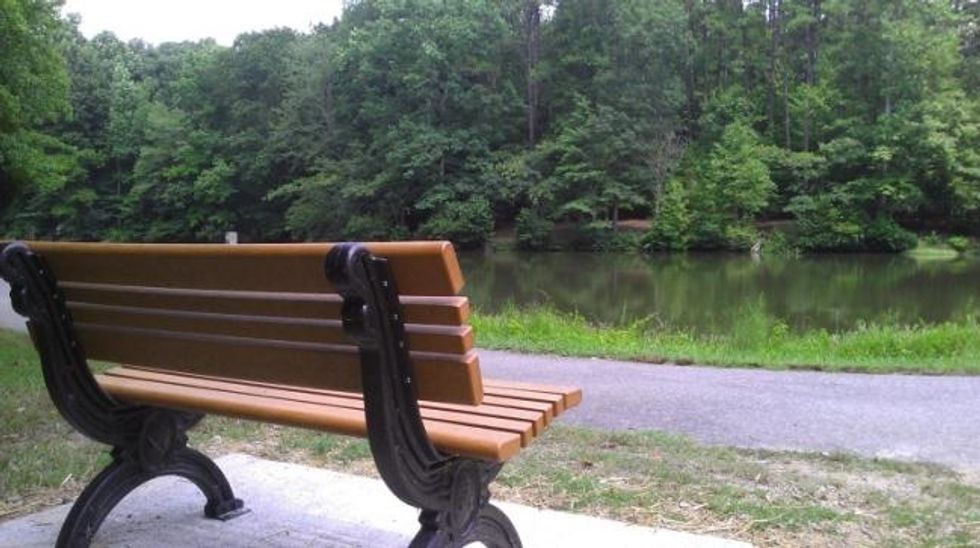 Photo from Guilford County, NC at https://www.guilfordcountync.gov/our-county/county-parks/bur-mil-park/photo-gallery#ad-image-14
A good friend recommended this park to me earlier and I love it! This park has so much to offer from golf fields and classes, a pool area (open when there isn't a pandemic), a wildlife education building, plenty of beautiful open fields, and a walking trail hidden behind it all. It took me a bit to find the trail, but after driving to the end of the park by the wildlife education building you'll find it. This trail is pretty shaded (perfect for a hot summer day) and is right up against Lake Brandt, offering a bridge across it with love locks and a small pier to sit out on and find some peace. So far Bur-Mil Park has been one of my new favorite finds/recommendations and I loved being able to walk on such a nice trail and enjoy a picnic lunch there as well.
4. Go on an Art and Mural Scavenger Hunt around the downtown Greensboro area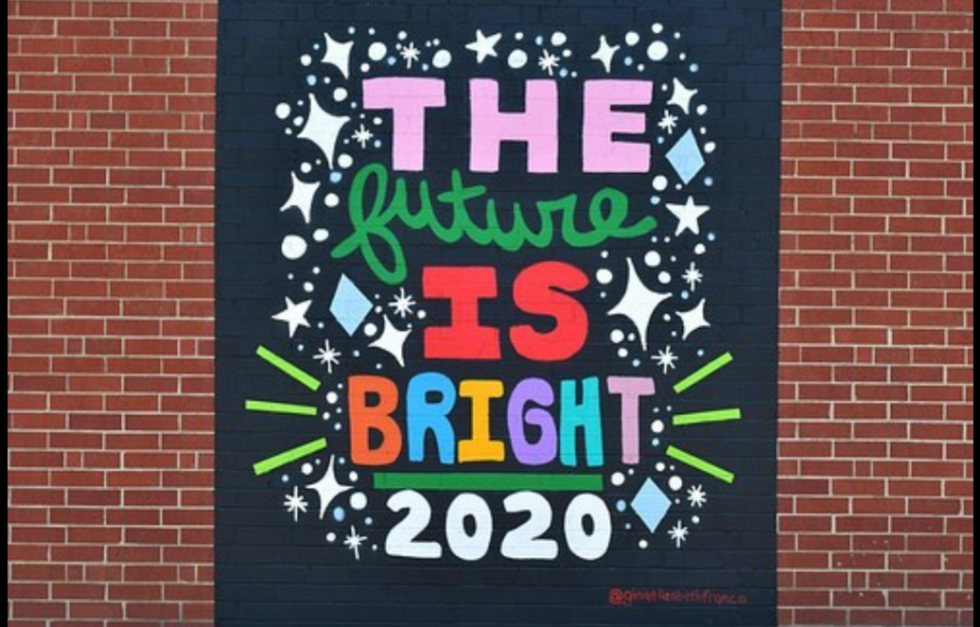 One of Gina's wall murals in downtown Greensboro, NC
Gina Elizabeth Franco on https://ginaefranco.crevado.com/murals/10176382
This is probably one of my favorite things to do when I'm in downtown Greensboro. What makes the town so great is the fact that there is so much art all around. Some of it is out in the open, while others may be tucked away and hidden. The downtown area is full of beautiful murals done by artist Gina Elizabeth Franco and they're especially fun to take pictures at. Even some of the parking garages have little statues by them. GIna also does work around Winston Salem, Raleigh, and other places in North Carolina. Downtown Greensboro alone makes for a perfect place to come out and bring your camera along.
Visit Gina on Instagram: @ginaelizabethfranco
5. Take a photo journey around town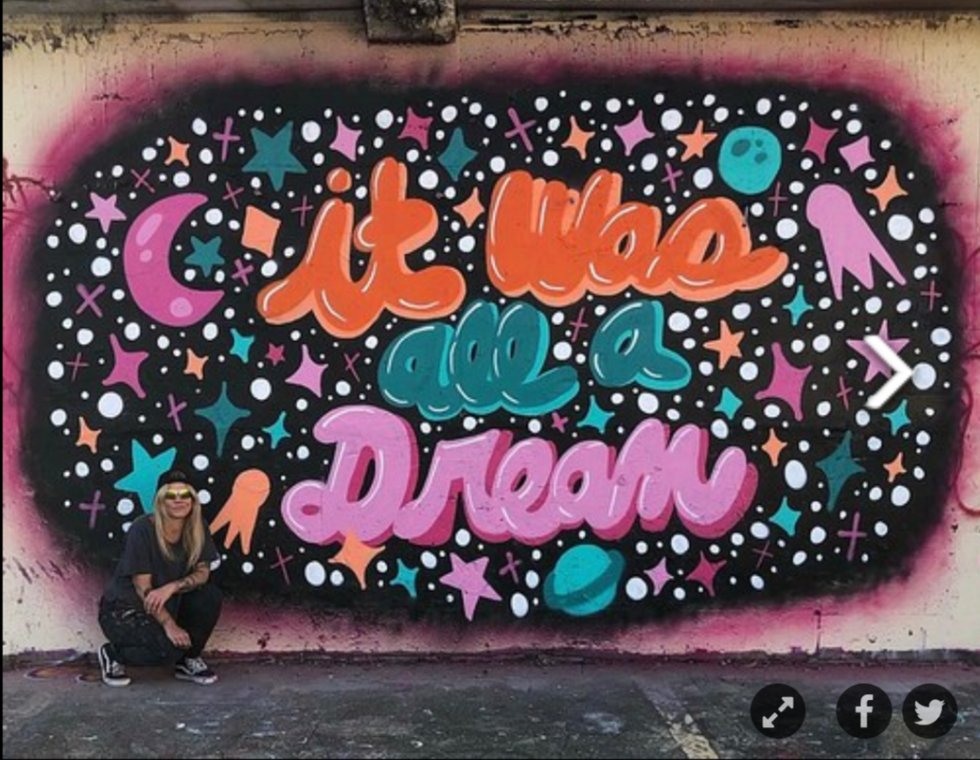 A beautiful mural done by Gina Elizabeth Franco featuring the artist in this photo
Gina Elizabeth Franco on https://ginaefranco.crevado.com/murals/10145330
Like the previous idea, Greensboro and Raleigh are both fun places to find cool artwork or interesting things all around town. They are perfect places to drive around in a find a perfect photoshoot spot. This could make for a fun day with your friends or family just taking pictures, relaxing, and having fun together while still distancing.
6. Visit the Bog Garden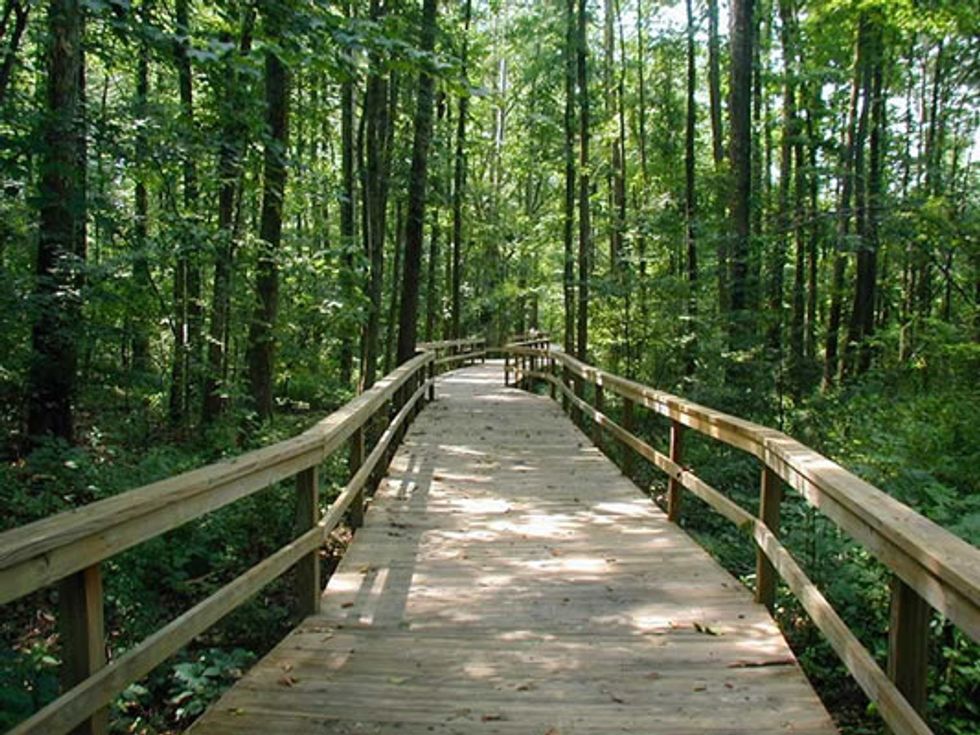 Bog Garden on Greensboro Beautiful at http://greensborobeautiful.org/gardens/bog_garden.php
Take a walk through this garden area at Benjamin Park in Greensboro. The Bog Garden features an elevated walkway over wetlands as well as a waterfall, plenty of birds and wildlife, and plants of course. This garden looks absolutely beautiful and a little different from gardens and parks you'd normally go to. For this reason, it's definitely on my summer bucket list.
7. Get breakfast takeout and have a morning picnic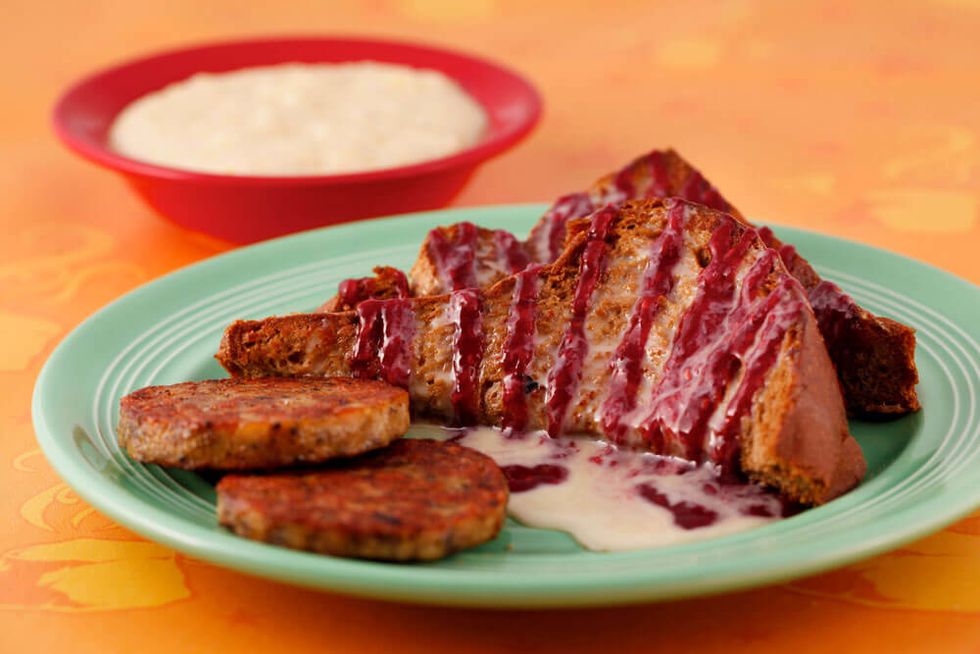 French Toast at The Flying Biscuit Cafe
https://www.flyingbiscuit.com/locations-2/raleigh/
One of my favorite breakfast places in Raleigh, NC is the Flying Biscuit Cafe. While they are now open for dine-in, some may still not be comfortable with this. I don't blame you there either. So, if you still want to indulge in the best French toast and potatoes ever (seriously please order that... it's amazing), order your food to go and either meet up with your friends in a parking lot to have a social distanced breakfast tailgate or take your breakfast to one of Raleigh's parks or outdoor areas for a cute little breakfast picnic.
8. Catch a movie in your car at the Raleigh Road Outdoor Theatre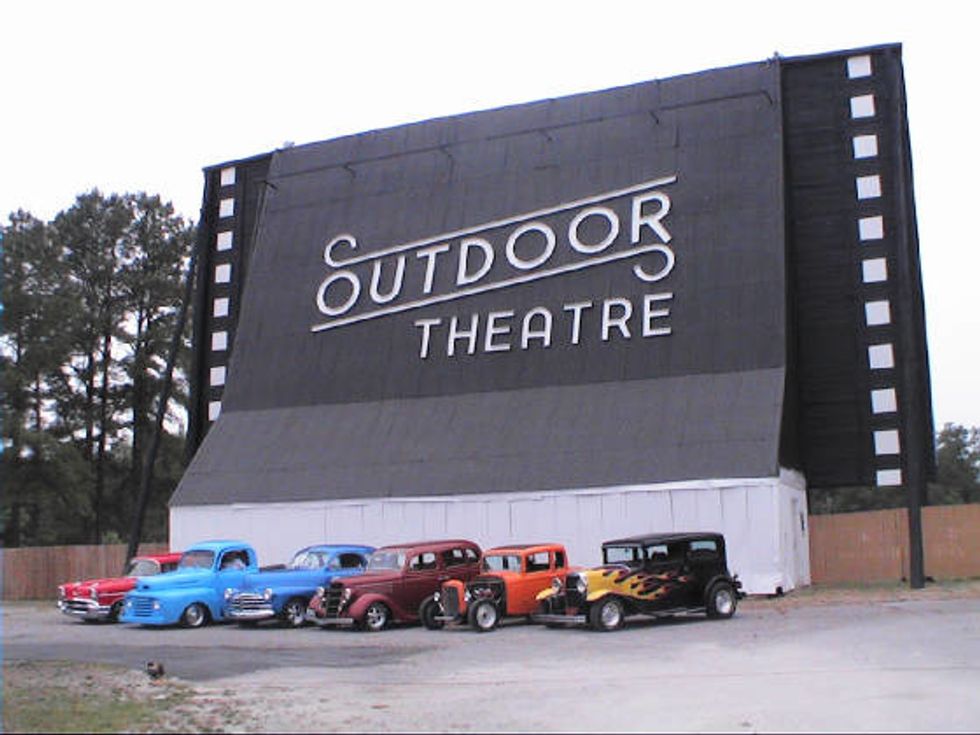 Raleigh Road Outdoor Theatre at http://www.raleighroaddrivein.com/about-us/
I've never been to a drive-in theater before but I definitely want to some day. If you're anything like me, one of the things you've been missing the most over quarantine is being able to actually go and see a movie. I think this is the perfect solution to the problem! Pull up, grab some snacks, and social distance in your car while still getting to see a movie "in public". Located in Henderson, NC, the drive in is about a 40 minute drive from Raleigh and the Durham area, and is a perfect laidback atmosphere to finally go see a movie again.
9. Take a walk along the Neuse River Trail

https://raleighnc.gov/projects/neuse-river-blueway-plan
The Neuse River Trail is another one of my favorite walking trails. Located in Raleigh, this trail has a lot of greenery and shade to offer on your walk or bike ride. Also since it is right up against the river, there are small sandy areas to touch the water and slightly larger "beachy" areas as well. It's a nice place to stay active and refreshed.
10. Grab a cup of coffee or frozen hot chocolate at Videri Chocolate Factory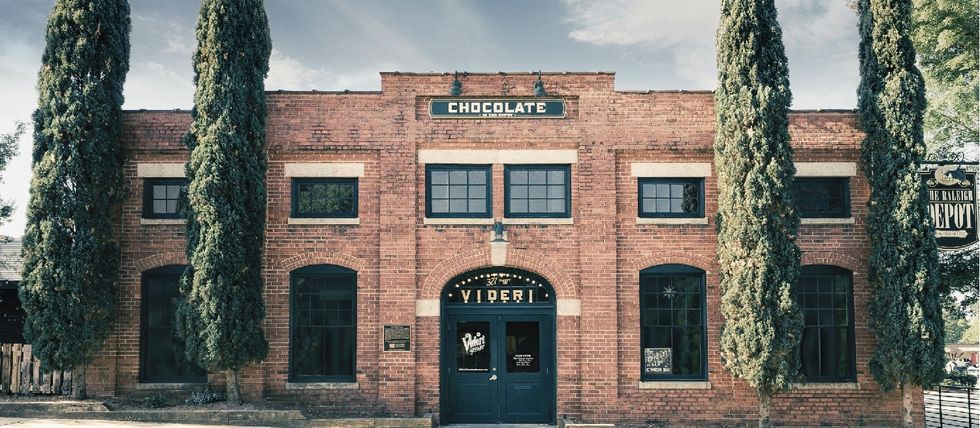 https://viderichocolatefactory.com/parking-curbside-pick-up/
Ok so I love chocolate so when I learned that there's a whole chocolate factory in downtown Raleigh, my day was made! I've been here a couple of times and am happy to report that it's a really pretty and cute place to take a breather and maybe even a few Instagram photos. On a normal day, you would be able to come in and learn how their chocolate is made (I think they do tours but don't quote me on that) but for now, they at least sell their own chocolate and let me tell you, it's so delicious! They also offer frozen hot chocolate in case you come in on a hot summer day wanting hot chocolate but not wanting to melt any more than you already have. If you aren't a hot chocolate person they also have plenty of coffee options to offer you as well. Due to the Coronavirus, the factory is closed to inside service but will still offer pickup orders.