For much of the 20th century, the prospect of becoming a professional or Olympic athlete seemed bleak for girls and women of every skin color and ethnic background. However, the 21st century signaled the emergence of the powerful female athlete, with these courageous women leading the charge to gain equal opportunity to achieve for every girl who dreams big.
10. Homare Sawa (Japan)- Soccer/Football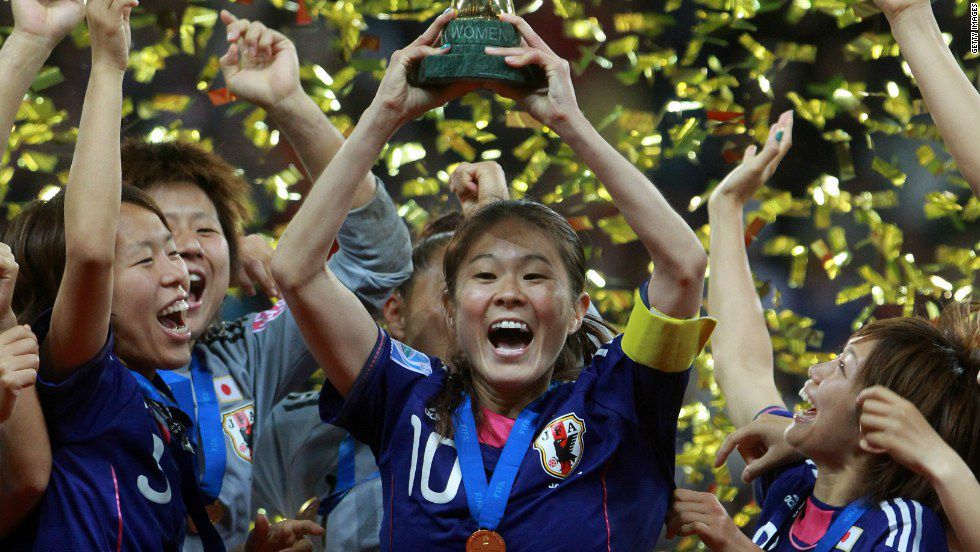 Long considered the greatest female Japanese footballer of all time, Homare Sawa grew to stardom in a country notorious for longtime negligence towards the development of women's athletic teams. However, after leading her national team to the World Cup title in 2011 in a dramatic victory over a heavily favored United States team, Sawa emerged as one of the greatest female soccer players of her time, proving to generations of Japanese girls and women that football was a sport they could excel in.
9. Ibtihaj Muhammad (United States) - Fencing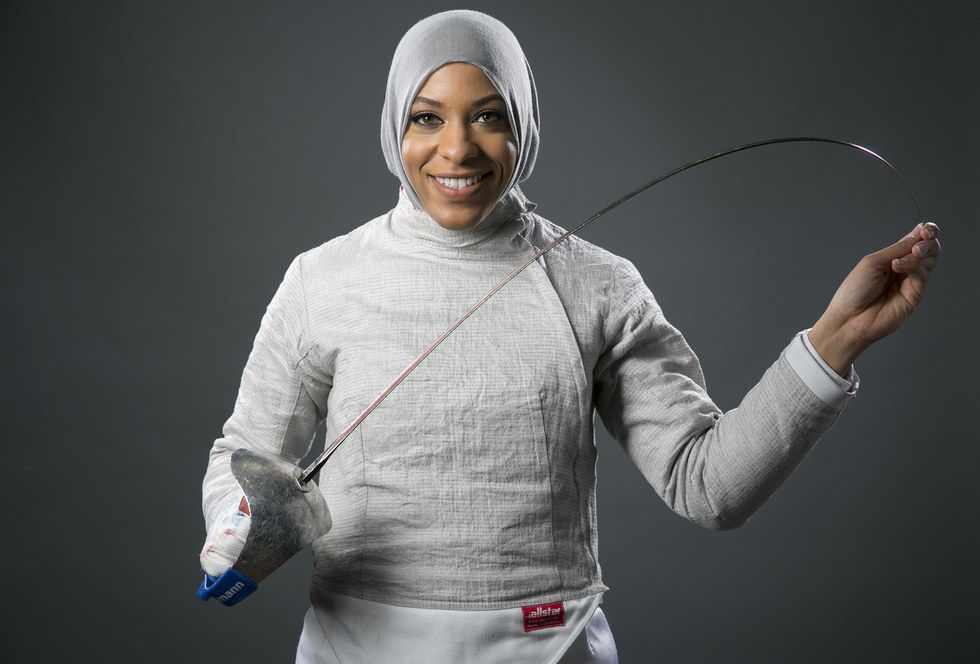 Ibtihaj Muhammad captured her nation's attention at the 2016 Summer Olympics in Rio de Janeiro, when she became the first muslim woman to wear a hijab while representing the United States at the Olympic Games. Following in the footsteps of American-born Saudi Arabian runner, Sarah Attar, who ran in the 2012 London Olympics with her hair similarly covered, Muhammad publicly demonstrated her prideful dedication to Islam by competing in her hijab; however, she took Attar's movement a step further. Muhammad expressed her desire to raise the public's awareness of the feelings of fear and isolation which haunt the American Islamic community, and her timely rise to fame during the 2016 Presidential election, an election which produced hate-filled diction directed towards American Muslims, represented the retaliation of American Muslims in the face of social and political oppression.
8. Simone Manuel - Swimming

[rebelmouse-proxy-image https://media.rbl.ms/image?u=%2Ffiles%2F2016%2F12%2F03%2F636163499639647366-1830143464_636163281103869235-577541456_simone%2520manuel%2520wins%2520gold%2520medal%2520for%2520women%2520olympics%2520swimming%25202016.jpg&ho=https%3A%2F%2Faz616578.vo.msecnd.net&s=608&h=f7906ea188f559c091c8ebe279b18fb4ae020a3a77a35ccd01c1a7df4889b337&size=980x&c=1112486926 crop_info="%7B%22image%22%3A%20%22https%3A//media.rbl.ms/image%3Fu%3D%252Ffiles%252F2016%252F12%252F03%252F636163499639647366-1830143464_636163281103869235-577541456_simone%252520manuel%252520wins%252520gold%252520medal%252520for%252520women%252520olympics%252520swimming%2525202016.jpg%26ho%3Dhttps%253A%252F%252Faz616578.vo.msecnd.net%26s%3D608%26h%3Df7906ea188f559c091c8ebe279b18fb4ae020a3a77a35ccd01c1a7df4889b337%26size%3D980x%26c%3D1112486926%22%7D" expand=1 original_size="1x1"]
After shocking the world when she won gold in the Rio 2016 100-meter freestyle, Simone Manuel became a household name. With her win, the 20 year old first-time Olympian made history; she became the first African-American woman to win an individual Olympic Gold in swimming, and the first to set an American and Olympic record. Though humble and gracious in accepting her win, "Swimone" clearly felt the magnitude of her achievement as the first gold medal hung around her neck. As the tears flowed, the gates stopping all African-American female swimmers from reaching gold opened, and Simone left her mark on the swimming world forever.
7. Houry Gebeshian (Armenia) - Artistic Gymnastics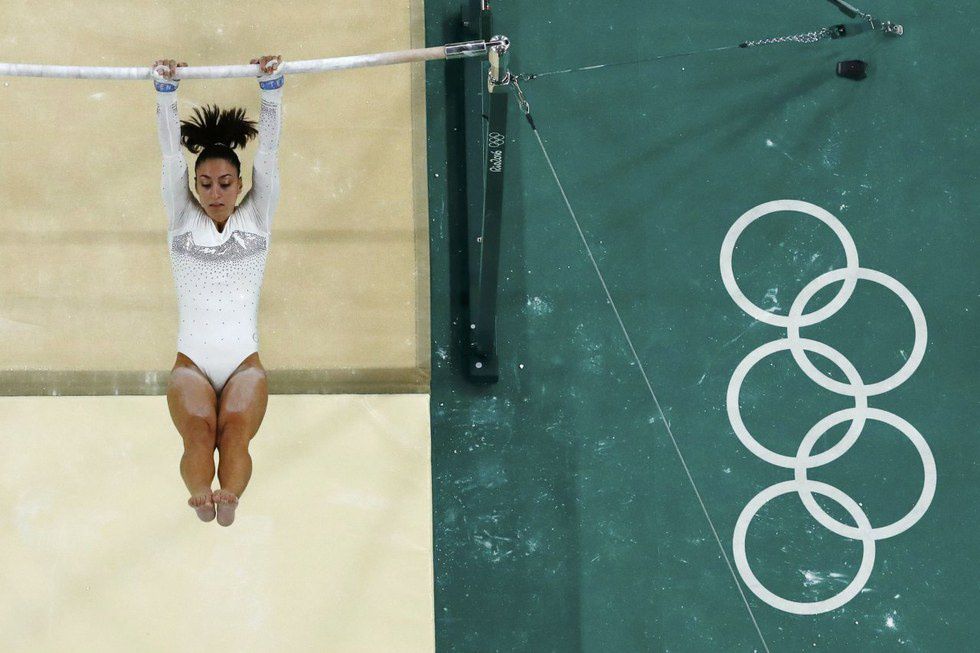 At the late age of 27, Houry Gebeshian made history in 2016 when she became Armenia's first Olympic gymnast. Grandaughter of survivors of the Armenian Genocide, and daughter of immigrants who fled Lebanon during the Lebanese civil war, Gebeshian was born in Massachusetts, but was raised in a home teeming with Armenian pride. After narrowly missing a shot to compete in the 2012 London Olympics for Armenia, Houry "felt like [her] life was over," set aside her dream, and returned to her studies to pursue a Master's in medical science; however, she could not stay away. Driven by her desire to pave a future for Armenian women in a country with a history of female oppresion, Gebeshian returned to elite gymnastics. Houry balance the demands of a full-time job in a surgery theater with her full-time gymnastics training, while also serving as her own coach. Though she said "it took a lot of determination and dedication and discipline," in 2016, against all odds, she qualified to Rio and subsequently became the face of Armenian Women's Gymnastics. Though the dream was originally hers, her impassioned performances on the greatest international stage made her "American Dream" a realistic dream for all Armenian women.
6. Misty Copeland (United States) - Ballet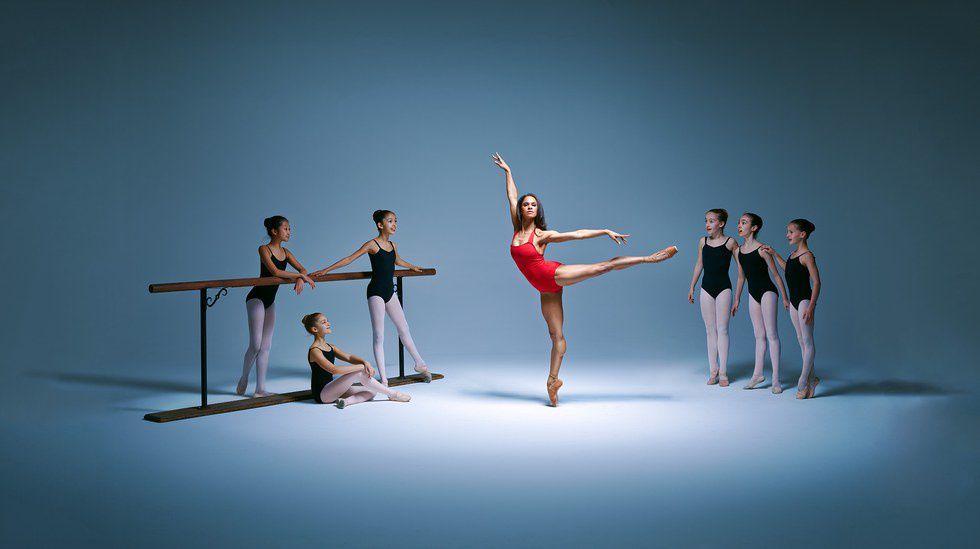 In 2015, when the American Ballet Theater (ABT), one of the most prestigious Ballet companies on American soil, promoted 33 year-old Misty Copeland to the level of Principal Dancer, she toppled a barrier which had been standing for centuries. Up until her promotion, no African-American dancer had ever reached the pinnacle of the ballet world–becoming appointed Principal dancer. Renowned for her enrapturing combination of grace and athletic power, Misty has risen to international fame in recent years. However, in addition to chronic family issues, involving a plea for emancipation from the custody of her mother, Copeland faced discrimination and disadvantage due to her skin color while attempting to make a career in a white-dominated sport, making her eventual promotion even more powerful. Today, Misty balances the regimented training and lifestyle of a ballerina with being a public figure and role model for African-American girls, who now see that they too can become beautiful, powerful, world-renowned Prima-Ballerinas.
5. Oksana Chusovitna (USSR, Uzbekistan, Germany) - Artistic Gymnastics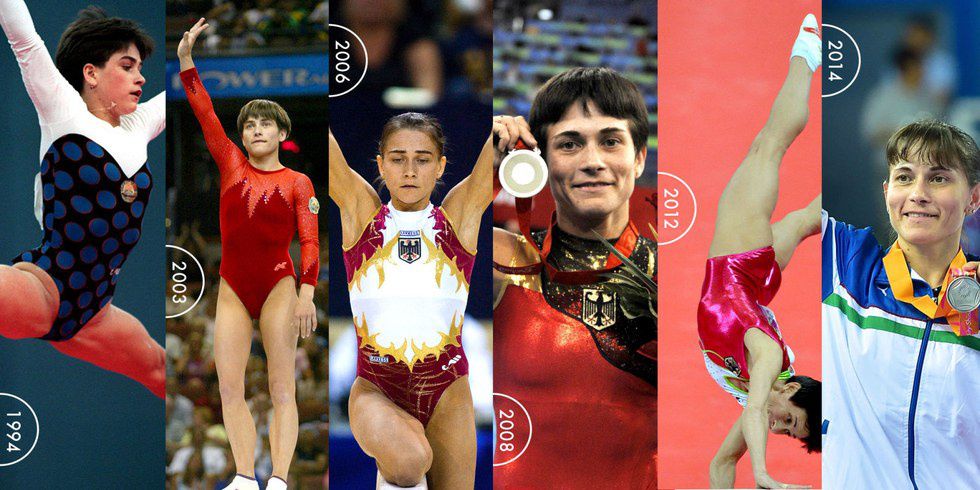 The photos from Barcelona 1992 and Rio 2016 are missing, but they aren't necessary to comprehend the legendary status gymnast Oksana Chusovitna has earned in the sports world. When she competed in her first Olympics for the USSR in 1992 and brought home a team gold, Chusovitna was a rising star and gymnastics powerhouse. At her second, Atlanta 1996, she was the seasoned veteran leader of the Uzbek team. At her fifth in Beijing '08, she became an individual Olympic silver medalist, and at her seventh, this Summer's Rio games, she became an image of timeless success in a sport once thought to be only for teenagers. The media broadcasted a glorified version of her story in Rio, but it is more storied than it was portrayed to be. In 2002, when her son Alisher was diagnosed acute lymphocytic leukemia, Oksana accepted an offer to train in Germany where his medical needs could be met. It was here that she began competing to win medals in order ensure her son's survival. As if elite gymnastics weren't enough, Oksana took on the role of caretaker and provider, while training upwards of 30 hours a week in order to remain in peak form. But in 2016, with her son's medical needs behind her, she continues to compete purely for the love of the sport. At age 41, Oksana is the oldest gymnast and Olympic history, and she proves to athletes everywhere that success can come at any point in life, and that stars can emerge from the most dire situations.
4. Serena Williams (United States) - Tennis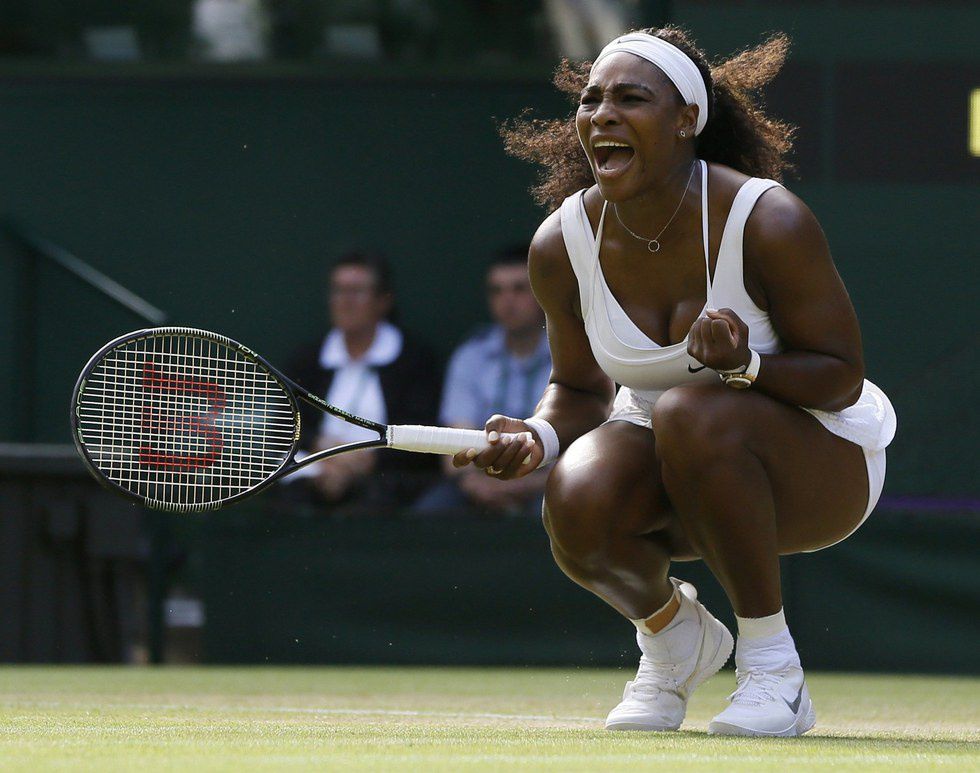 No list regarding influential female athletes could exclude Serena Williams. Widely regarded as the greatest female tennis player of all-time, Williams has inspired generations through her powerful playing style, unmatched prize-winnings, and most significantly, her rise to prominence in a historically white-dominated sport. Recognized and often criticized for her outspoken demeanor and desire to expose the racial injustices present in today's society, Serena inspires those facing, or those opposed to racial oppression to voice their opinions. As an open supporter of the Black Lives Matter and Equal Pay movements, Serena acts as a public voice for women and people of color, while also proving to young African-American boys and girls that they too can rise to social and athletic power, that their voices matter, and that they should be heard.
3. Katie Ledecky (United States) - Swimming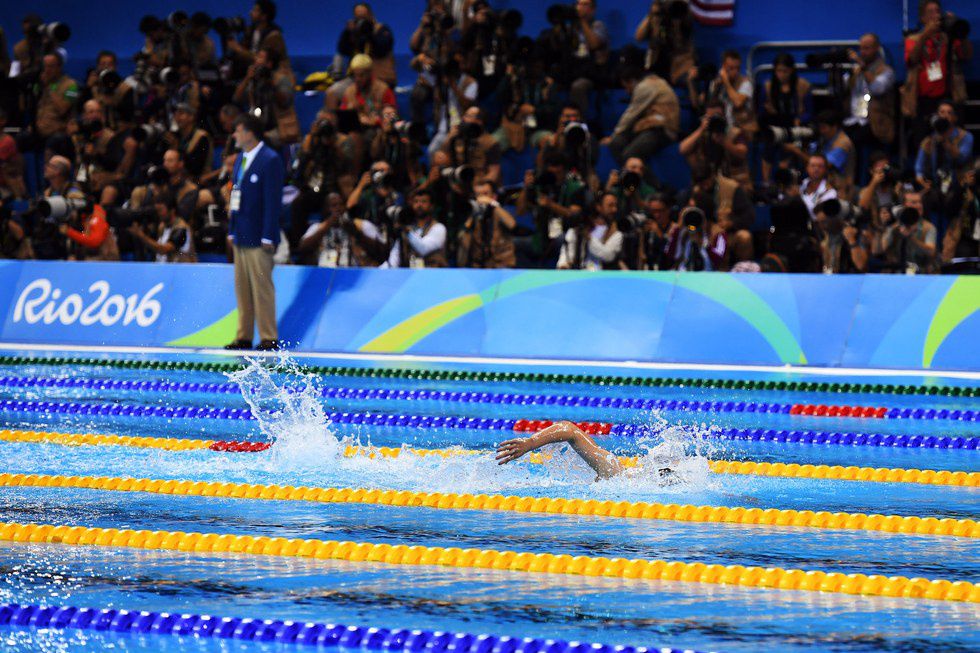 In Rio, while the world watched as Michael Phelps' legendary career coasted to an end, Katie Ledecky emerged as America's newest swimming sensation. Already a 5-time Olympic Gold Medalist at just age 19, Ledecky not only blew her competition out of the water in Rio de Janeiro, she blew the swimming world's mind. Nearly lapping her competitors in almost every race, Katie's unprecedented dominance is a feat even unmatched by Phelps–the sport's golden boy. Phelps, Ledecky's idol, partially inspired her rise to stardom; however, she may soon eclipse his success, and while doing so, inspire a generation of young female swimmers to strive to do the same. Four years ago she was a questionable choice for the 2012 Olympic team, but now she is often referred to as the "greatest female athlete alive." Along with Gymnastics Champion Simone Biles, Ledecky's display of raw, unrestrained female power paves the way for young female athletes, and destroys the age-old notion that the physical achievements of female athletes will never surpass those of their male competitors.
2. Simone Biles (United States) - Artistic Gymnastics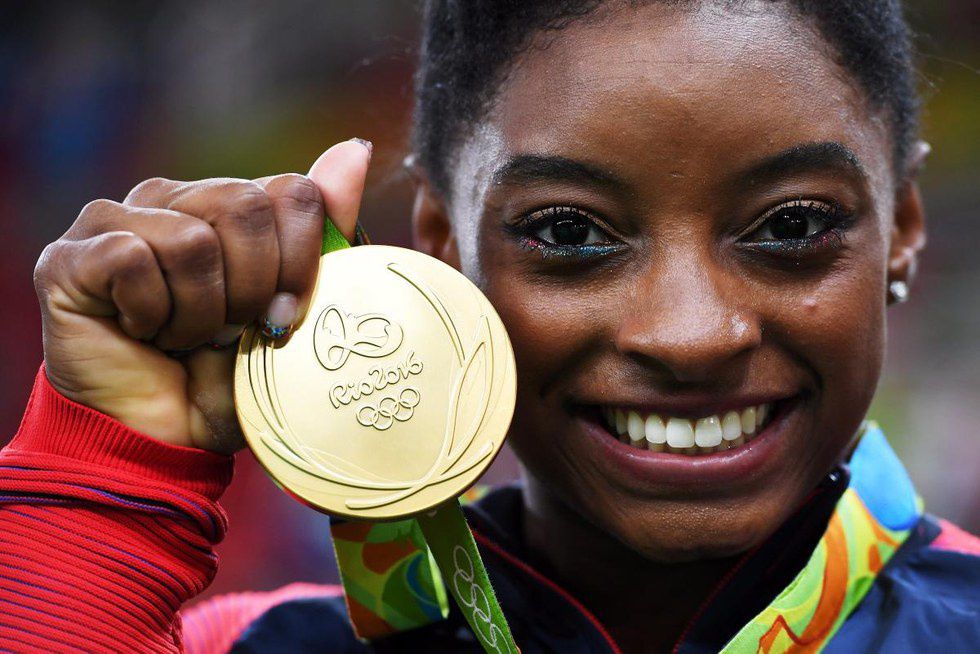 She may be the second Simone on this list, but Simone Biles is second to none. At just age 19, she is the most decorated American gymnast of all time (with 14 world championship and 5 olympic medals), the winningest gymnast in World Championship history (with 10 gold medals), the American gymnast with the most Olympic gold medals (4), and is considered by many to be the greatest female gymnast, ever. From 2013 to 2016, Biles absolutely dominated the sport, to an extent that even the sport's greatest stars –Russian legend Aliya Mustafina, 2012 AA Champ Gabby Douglas, and veteran powerhouse Aly Raisman– could not pose legitimate challenges to her dominance. However, what is even more impressive about Simone Biles, is her character. As she steadily rose to fame, despite the innumerable social media platforms plastering her name across the internet, Simone remained humble. She assumed nothing, but trained for everything, and in doing so inspired children of color and foster kids everywhere. Though typically focused on her training, when her Olympic coronation elevated her to legendary status, Simone left the security of the gym and spoke out against the patriarchal tendency of the media to delegitimize the power of the female athlete, asserting: "I'm not the next Usain Bolt or Michael Phelps...I'm the first Simone Biles."
1. The Final Five Women's Gymnastics Team (United States) - Artistic Gymnastics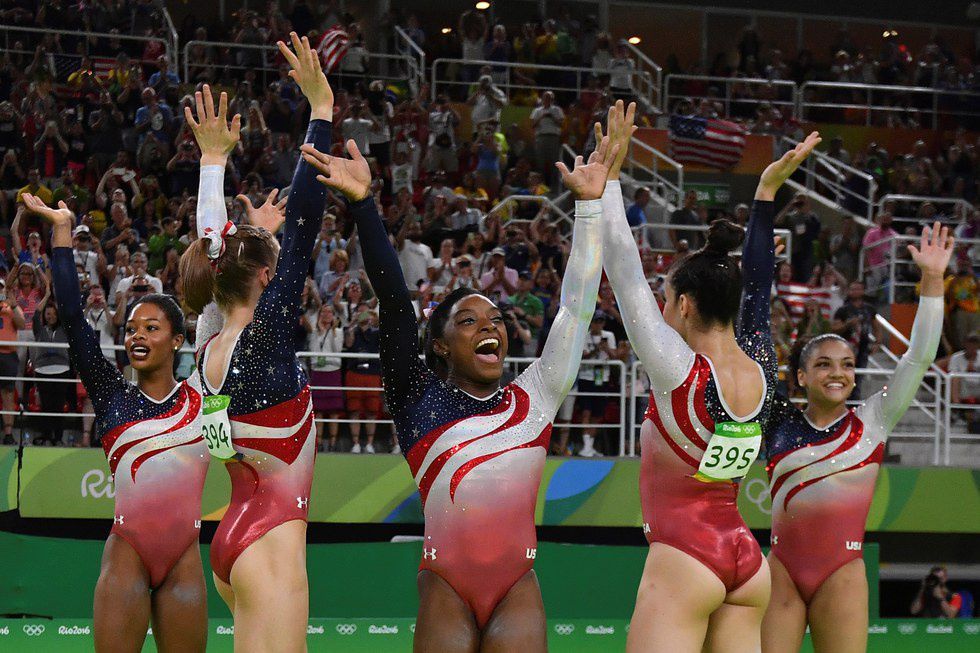 No female team in gymnastics, or in any sport– for that matter, was as dominant as the 2016 US Women's Gymnastics Team. The team of five girls defeated the Russian Federation, silver medal winner and Olympic rival, by over 8 full points–an unprecedented margin in the sport, and in addition to their historic team gold, the five girls brought home eight individual medals to bring their medal count to nine, tying the highest in USA Gymnastics history. However, beyond their golden achievements, the group of girls, comprised of 3-Time World All Around Champion Simone Biles,the first African-American Olympic All Around Champion Gabrielle Douglas, World Uneven Bars Champion Madison Kocian, star-bound first-year Senior Laurie Hernandez, and Aly Raisman, the oldest US Olympic Gymnast ever to compete, was the most diverse team the United States had ever fielded. Eventual Olympic All Around Champion Simone Biles showed foster kids across the world that they too could reach the pinnacle of their sport. Gabrielle Douglas, the 2012 AA Champ, continued to inspire her following of young African-American gymnasts by becoming the first Olympic AA Champion to return to the Olympics since Nadia. Laurie Hernandez, the first latina US Olympic gymnast, dazzled the international stage while inspiring girls of Hispanic origin to follow in her footsteps. While Aly Raisman, in addition to leading the team to a consecutive team gold in her second Olympics as team captain, proved that age is just a number and that no dream is unachievable, when she achieved her lifelong goal of winning an Olympic All Around Medal after losing out on bronze in a brutal tiebreaker in 2012. At only 16 to 22 years old, these American girls paved a path for America's female youth that will last a lifetime.