For the first time ever in WWE history, this Sunday two female competitors will compete in the notorious "hell in a cell" for the Women's title on the WWE network.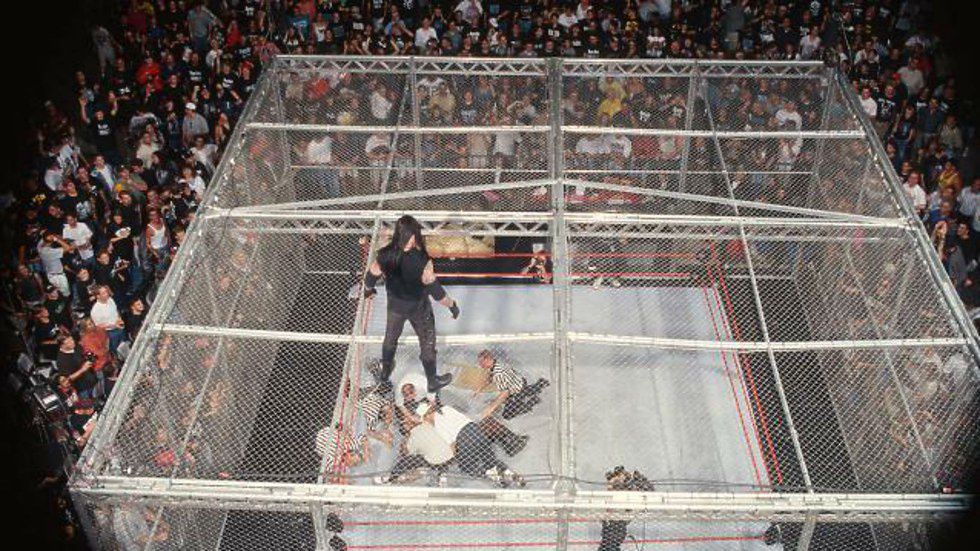 As part of a three-match main event with all Raw's titles on the line, minus the tag-team and cruiser weight, it will be held in the monster made out of steel. This main event of two female wrestlers features the champion, Sasha Banks, defending her title against the challenger Charlotte. For what should conclude the end of their story line.
Hell in a Cell is a match type made famous for its size, and the fact that some of the greats have put their body on the line for the sport. One famous fight caused a back injury that almost killed a guy, Mick Foley, aka Mankind. The following promo that debuted this past Monday, was put forth by everybody involved, including a pleading Foley. It's intent was for the girls not to officialize the event, but the segment proved it was time for this monumental moment to occur.
This a huge leap forward for WWE. The one company that once held a "bra and panties mach," is now having their female athletes compete in this event. It all started not too long ago at an NXT Takeover event; WWE's developmental flagship show, when they had a first ever ironman's match but for the ladies. It was a thirty minute, most wins within the time limit event that including Sasha Banks, the NXT champion and the challenger Bayley. Sasha lost, but it was because she had already moved to the big leagues in WWE.
The champion is making history in the WWE, and she will be defending her belt in front of her hometown crowd in Boston. Banks, who originally won the title during the first Monday Night Raw after the WWE draft, was the starting point for two reasons: 1)WWE was going to push the Women's stars, and 2) they were going to go all in on this rivalry.
Banks ended up losing the belt at SummerSlam, but it was because they had decided to change the belts due to Sasha's nagging back injury. She then regained the title at a Raw earlier this month in Los Angeles.
This main event is going to be interesting to watch, especially because their first couple of fights have had their share of botches. The environment that they are going to be in is something else, a botch could be serious, but if there were any two wrestlers more suited and ready for this challenge, that would be these two.
Charlotte, the longest reigning Women's champion, lost her belt to the reigning and defending champion Sasha Banks. On paper, this is already a great fight, but the fact that it's in a hell in a cell just makes it colossal.